Photographs by Vishnu G. Haarinath
The Japanese have the inherent ability to innovate, there's no doubt about that. One little stroll along the streets of any Japanese city will have you question simply how someone could have thought of something so blatantly practical while nobody else has. How else could you explain vending machines for almost everything imaginable? Of course there's also a fine line between ingenuity and absurdity. A can of warm noodle soup might just hit the spot, but a vending machine for used women's delicates; I think we're definitely toying with the line of sanity now (not to mention hygiene). But the Japs tend to have a much better sense of judgment when it comes to motorcycles. If we leave the slightly  deranged Kawasaki Ninja H2R out of the picture, you'll notice that the reason Japanese motorcycles are so widely loved is because they're simply such approachable beings. They aren't sipping from the same cup as their slightly more temperamental European or American counterparts. The Japanese have managed to perfect the notion of finding beauty in simplicity.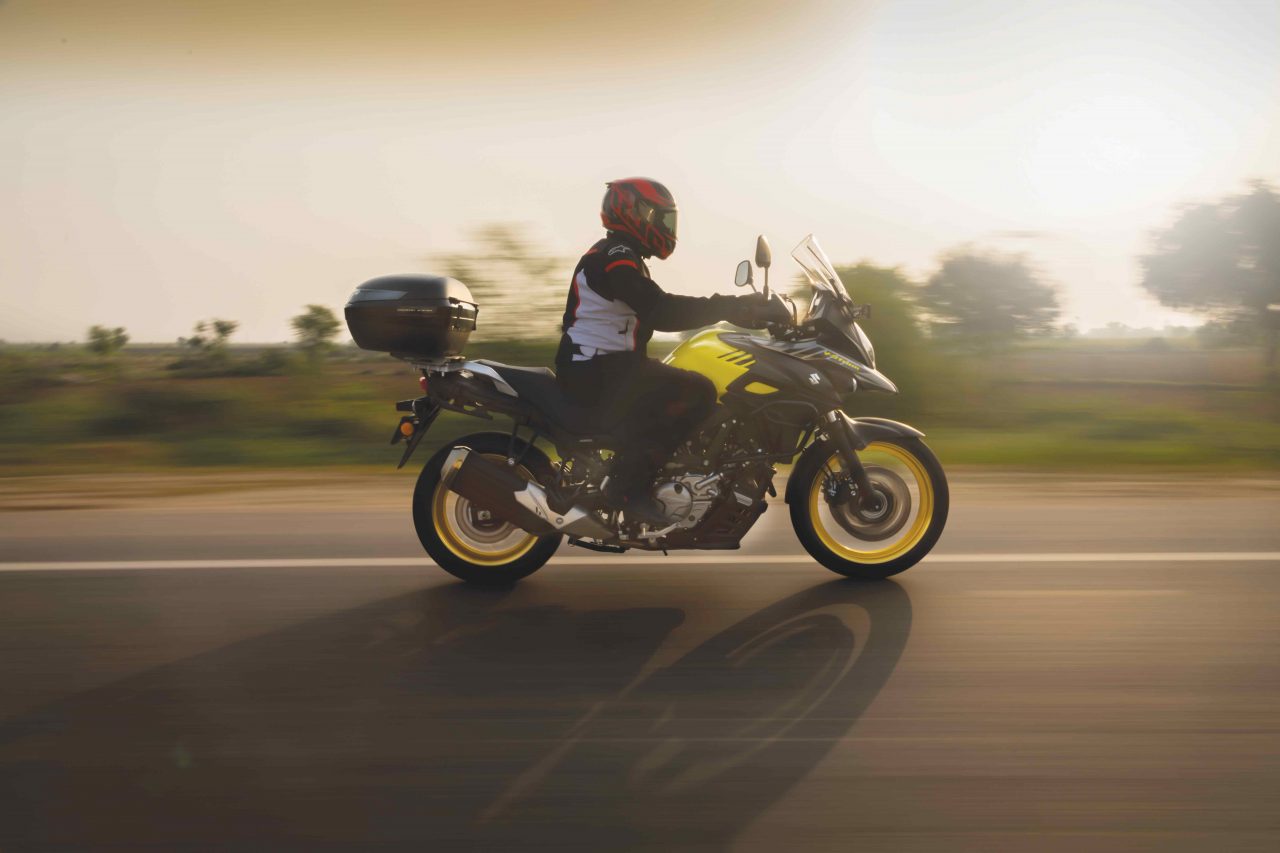 At a time when the ADV market is slowly and steadily gathering steam in India, Suzuki has decided to grace us with the V-Strom 650XT ABS. While the bike has been around from all the way back in 2004, this 2017 version has gotten a lot more comfortable to ride and certainly a fair bit more good looking. And like I mentioned earlier, this motorcycle seems to be quite in line with the whole conservative philosophy. In fact, I think this might be the epitome of it. If you have a gander at the V-Strom 650, you'll soon gather that this is a handsome motorcycle, but it keeps flamboyance at an arm's length. It's still undeniably a Suzuki, though.
The dual headlight from the older bike has morphed into the Suzuki's signature, single vertically inclined one and it's instantly recognisable. Keeping with the whole ADV theme, the V-Strom 650 keeps its facade strong with a well placed beak and a nice tall windshield. The windshield is adjustable for height, but you'll need tools to get this done; it cannot be done on the go. Overall, this 650 has been sized down tastefully from its larger 1000cc sibling. But what most people will tend to overlook is how well Suzuki's design philosophy has stayed true to its identity and the V-Strom 650 still bears clear lineage to the DR Big from the 1980s. And let's not ignore how absolutely delectable it looks in Suzuki's Champion yellow colour scheme. It's also available in a more nondescript Pearl Glacier white theme.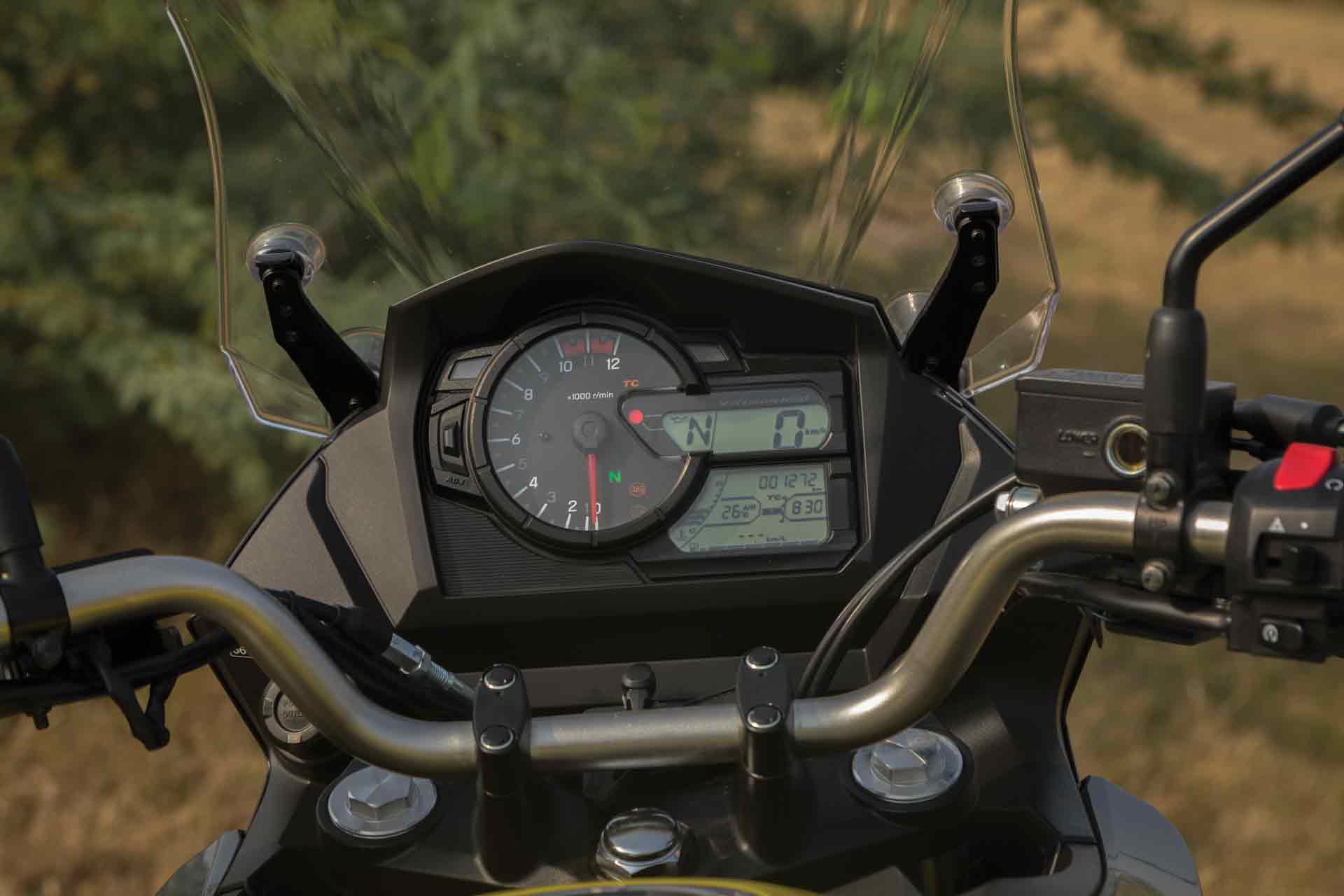 In terms of features, the V-Strom 650 keeps things rather simple. And I only mean that in a relative manner to the kind of ultra-sophisticated electronic nannies that are floating around in the market. You do get a two-stage traction control system and non-switchable ABS, which sort of defies Suzuki's whole concept of this being a go anywhere bike. There isn't a single person out there that likes riding in the dirt that actually likes ABS. Thankfully there's a fuse box under the seat that will probably have you throw that ABS fuse out if you're feeling particularly adventurous. The speedometer keeps things simple with an analogue tachometer, while there's digital read outs on the LCD section for the speed, gear indicator, temperature and all else. It does appear to be rather cluttered at first, but as you get a move on, you'll soon realise that the prioritised information is the easiest to get a glimpse of. Of course you can navigate through the details on the speedometer via a very simple and effective toggle system that's placed on the left switchgear. You could also change the traction control settings while on the go. But that's about it. There's no extra fiddling needed when you're riding the V-Strom and all you need to do is focus on the task at hand.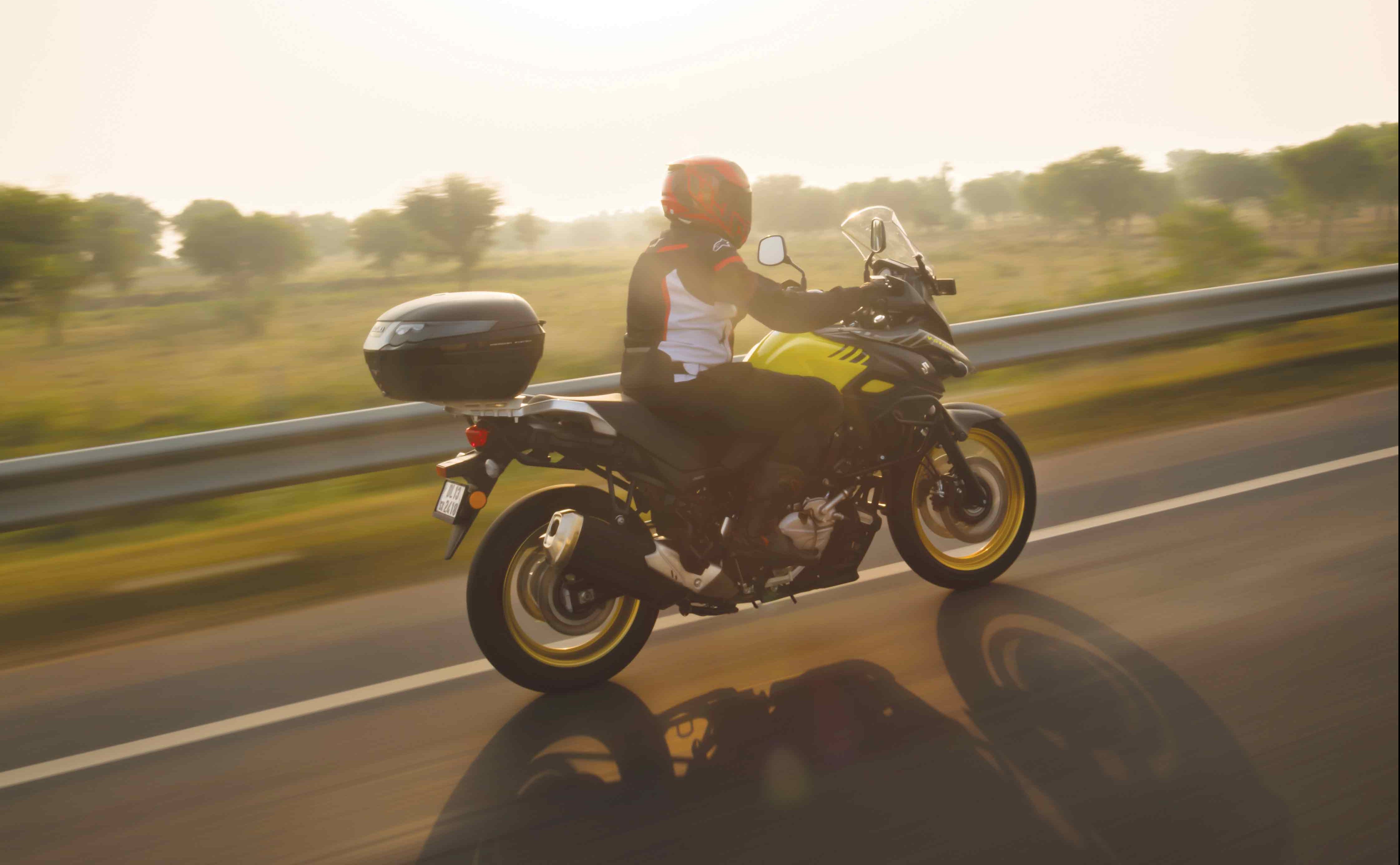 Once you get aboard, you'll notice the V-Strom 650 has a very neutral, and natural, seating posture. There's obviously been a lot of thought been put into making this a comfortable bike, and it shows. The seat is a wide and well-cushioned one, which means your derrière won't protest much on longer hauls. It does however, sit at a stately 835mm, but there is a shorter option available for those that find tall seats a bit disconcerting. The handle bar has a friendly rise to it and is wide enough to give you the leverage you need for a large sized motorcycle. And the pegs sit a fair bit underneath you so things never really feel cramped. Of course this test bike also came equipped with a top case that sits above the luggage-rack cum grab-rail, but it's just unnecessarily noisy over bumps and has a payload of a mere 3 kg. While it may be able to hold smaller helmets, I doubt most proper sized helmets would fit here.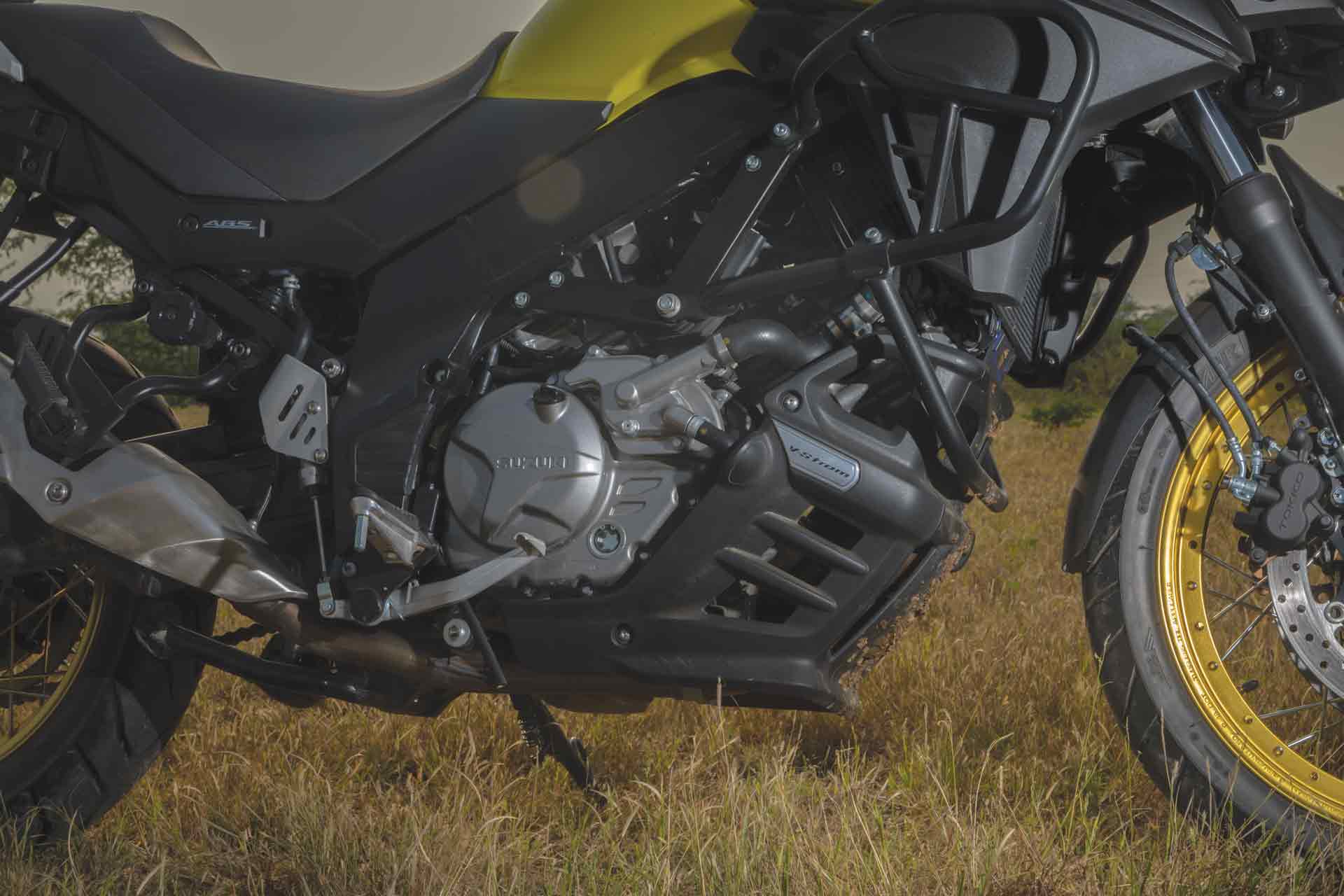 Nestled under the large 20-litre tank, however, sits a buttery smooth 645cc parallel twin that's got all the grunt you'll probably need for our Indian road conditions. Since this is a Jap bike, anything other than absolute refinement will raise a few eyebrows. And truth be told, once the revs climb past 7,000rpm, there's a noticeable amount of vibration that creeps in from the handlebars, tank and foot-pegs. I won't really criticise the V-Strom 650 for this since I think of it as a healthy reminder that things are now getting serious. And boy does she go. Don't expect earth shattering performance, though. The torque climb is steady and linear, with a slight peak at the top-end. But the V-Strom is perfectly happy sustaining 130-140kph highway cruising speeds without really breaking a sweat. That doesn't mean Suzuki's forgotten about the bottom and mid-range. As with any versatile engine, you could easily hold fifth gear in as low as 40 kph without any protest whatsoever from the engine. There's also a low-speed assist function, which would see the revs climb when pulling away from a standstill to prevent any stalling. The gearbox does have a solid, chunky feel to it, and most of your top-end acceleration will be dished out by the fifth gear. Once you shift into sixth, the speeds are sustained and won't climb much; I would assume this is more of a cruising gear.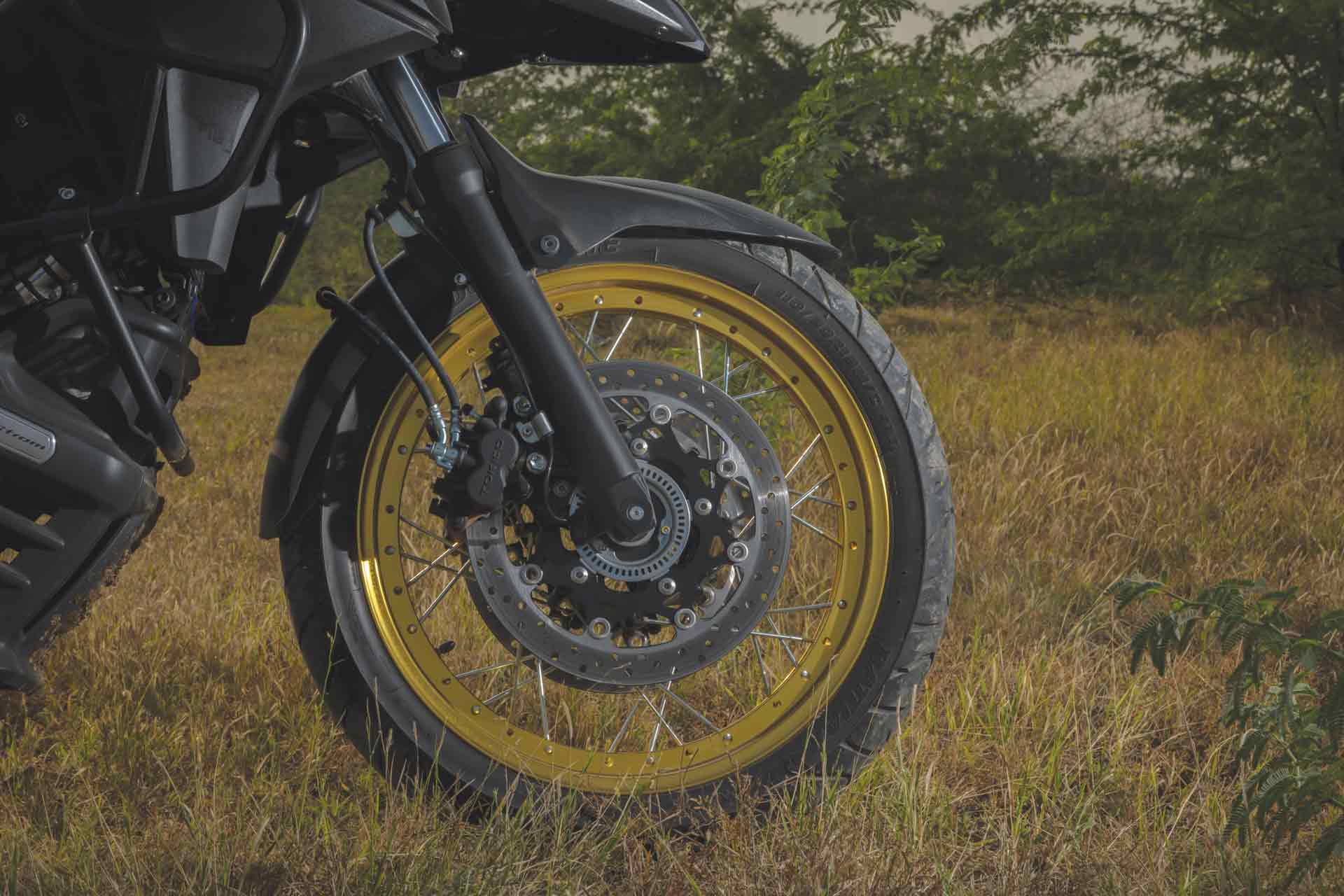 We happened to test this bike in Rajasthan, and let's face it, it's probably one of the most boring places in the world to ride a motorcycle. I don't think anybody that finds motorcycling stimulating is going to really want to sit for hours doing nothing on arrow straight stretches of road; and that's without even mentioning the heat. So we didn't really get a chance to explore the full extent of this bikes handling prowess. But it seems like a very promising bike, nonetheless. It feels composed, no matter what you throw at it. It's supposed to be a Sports Adventure Tourer, so it hasn't really got the softest suspension set-up. But that's the sacrifice you have to make to keep its road manners in order. Still, it took bad sections of road well within its stride and there weren't really any surprises thrown at me. It does come with tubeless spoked wheels, so you know it's ready to take a beating; within good reason, of course. And since there's a 19-inch wheel up front, I did try and see what the V-Strom 650's off-road behaviour was like. I'd say it's okay for a bit of very light dirt trails, but this is clearly a road-focussed machine.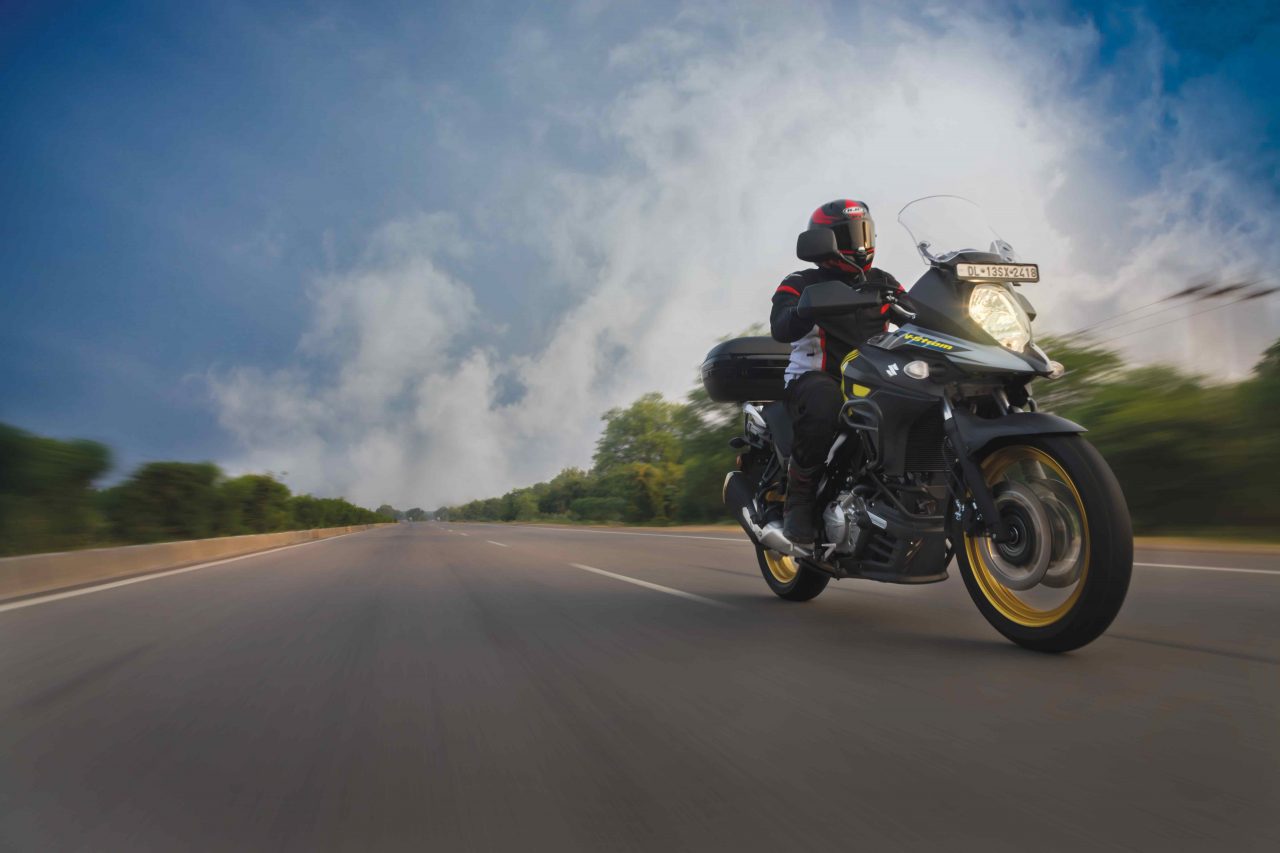 For those of you out there looking for a reliable mid-segment ADV bike, the V-Strom 650XT ABS is a very viable option. It's not as exotic or temperamental as its European counterparts. And in reality, supermodels are great to ogle at, lust after or maybe even date. But at the end of the day, could you really sustain such a high maintenance life? The V-Strom is that sensible bike that you buy for all the practical reasons. It's reliable, has enough oomph to get you across countries, and won't make you go completely bankrupt if you happen to burn a set of clutch plates.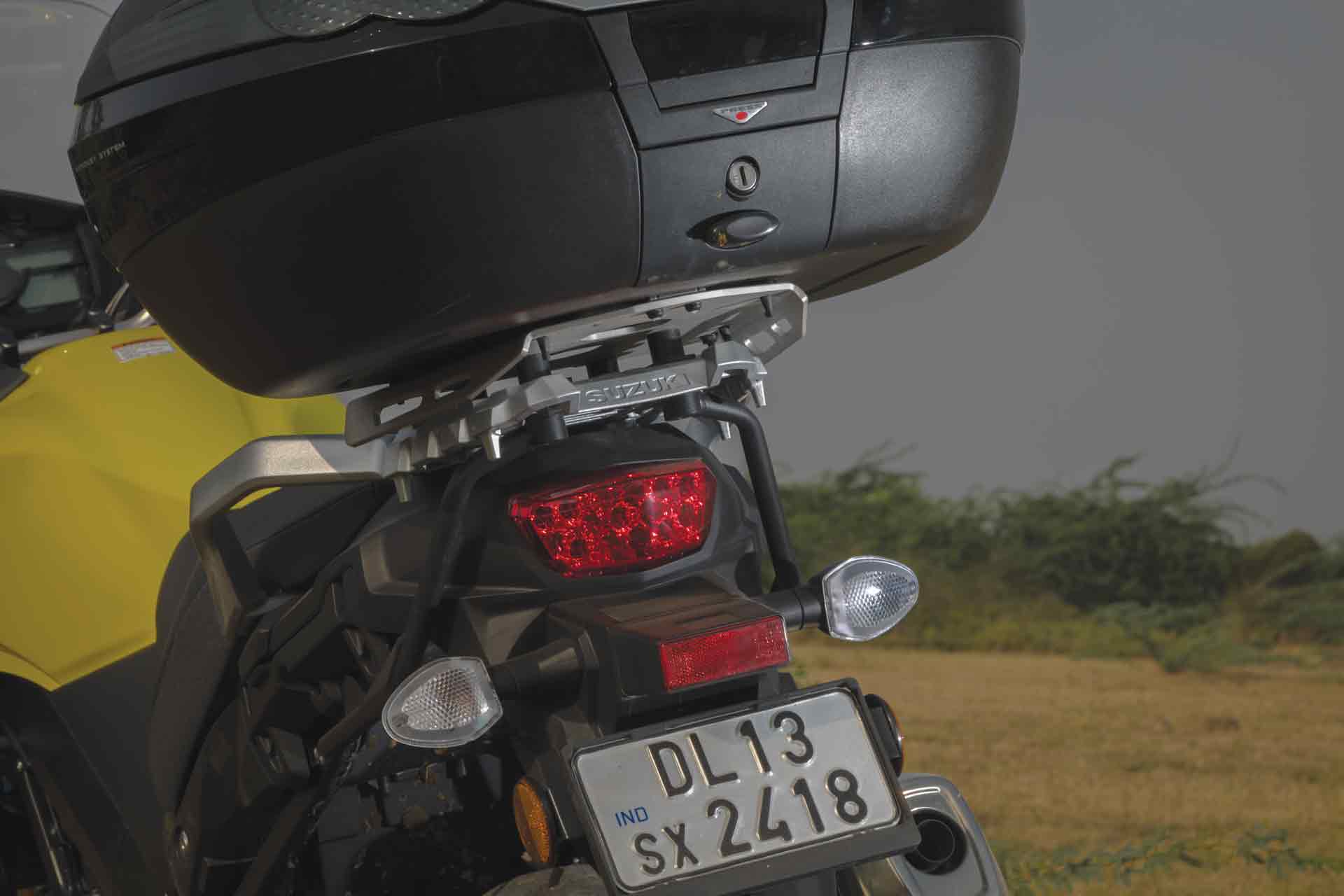 It launched in India at Rs 7.46 lakh (ex-showroom, India), which is a bit more than what the Rs 6.69 lakh Kawasaki Versys costs. Truth be told, you'd be hard to spot much difference in character if you rode both these bikes. But if you fancy Suzuki styling and think a set of tubeless spoked wheels will allow you more leeway to go a little wild, maybe the V-Strom 650XT ABS could really tickle your fancy.