What is this?
Only one thing can look like this, no? It's the Suzuki Hayabusa, of course, the latest version of a two-wheeled icon. It's a motorcycle that has gone far beyond its scope in motorcycling; it's become a part of pop culture and even the lexicons of everyday non-motorcycle people. Everyone knows what a Hayabusa is — and even those who don't know what they're looking at know that it's something truly special. Only a Hayabusa can have the effect it does on people. When it first came out in 1999, I'm pretty sure even Suzuki itself didn't expect it to become the phenomenon that it is today.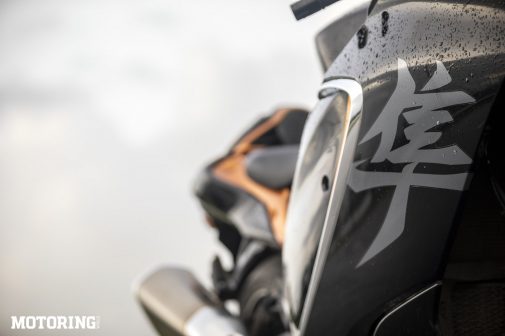 With this, its third generation, the Hayabusa sports lines that'd look right at home on a manga anime poster. Its beak is sharper than ever, it's got a distinctive tail that everyone will recognise as it inevitably overtakes them, and its flanks are still as swoopy as ever. In the cockpit, the clocks still retain the familiar Hayabusa shape, but with a TFT screen to toggle between the many electronic choices. Yes, the Hayabusa finally gets a tech suite to match any other superbike in the world. And it goes a long way in making this the safest and fastest Hayabusa yet.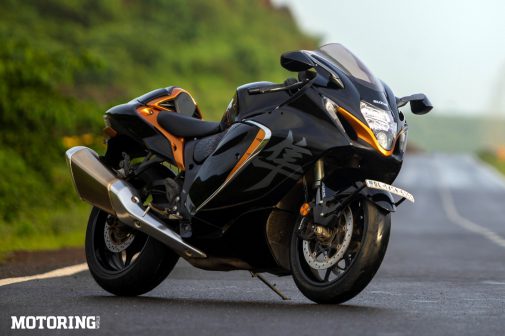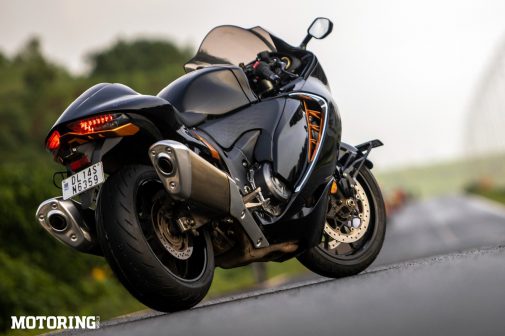 Whom is it for?
For those who want a superfast motorcycle that never gets old. And for those who want their lives changed by a feeling like no other. Actually, it's for just about anyone, as long as they treat it with respect and understand what the Hayabusa is all about — devastating speed combined with everyday friendliness. It can be easy to get carried away with a motorcycle that makes its rider feel invincible, after all. At an ex-showroom price of Rs 16.40 lakh, I cannot think of a single reason why someone shouldn't get one if they can afford it.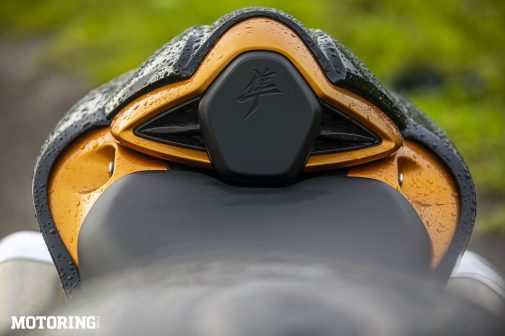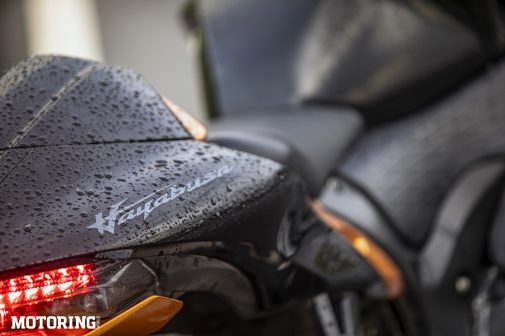 Does it handle?
Yes, way better than anyone would expect a 266-kg motorcycle, too. And even if that weight seems too much for a superbike, well, remember that the Hayabusa is not your average superbike. And all that weight gives it the stability and poise it needs to demolish distances at speed. What's more, with the suspension and electronic upgrades it now possesses, the Hayabusa is near-perfect for its job, which is to effortlessly inhale kilometres.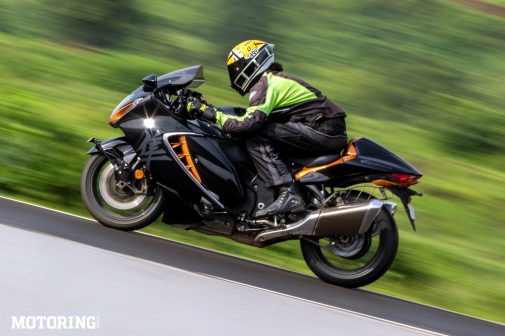 Given its inherent grand-touring nature, it's incredible just how sharp the Hayabusa has now become. There is a lot more precision on offer, and it can be tailored further via adjustable suspension, electronics, just about everything. The long and low Hayabusa is now even more of a guided missile than it ever was, and responds to its rider's wishes immediately, albeit with a bit of body English that such heft demands. Don't worry, it only adds to the experience.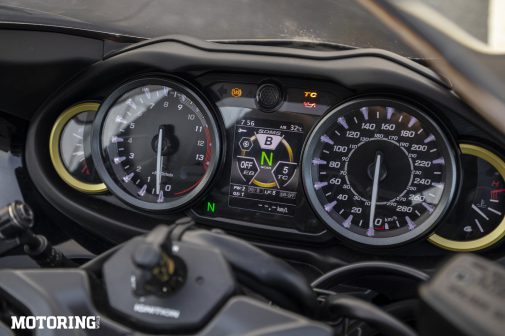 How fast is it?
Oh, plenty. Thankfully, it's limited to 299 kph, although with the limiter removed, I suppose 340 kph might be reachable. However, academic figures aside, the Hayabusa does 100 kph in 3.2 seconds and 200 kph in 6.8 seconds, and that's quite enough for anyone except perhaps professional drag racers. The big Suzuki's 1340cc inline-four makes 187 bhp and 15 kgm, and does so with the legendary ease it always had. Which means that stupid speeds are always just a decent twist of the throttle away. It'd be scary if it weren't so damn addictive!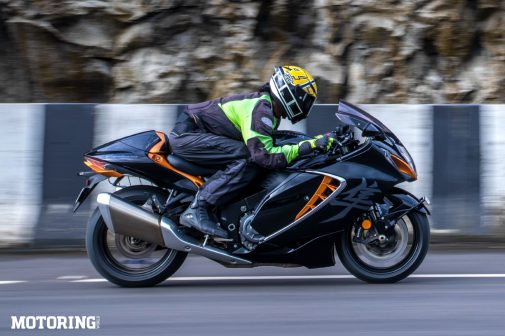 Is it fun?
Let me put it this way — a full-throttle run through just half of the 6-speed gearbox will give you the answer to that question. The other half will seriously call upon you to be the bravest you've ever been. The newest reincarnation of the Hayabusa flies well and truly above everything else, and there's nothing any other bike can do about it. And, wonder of wonders, it can still be an everyday superbike, if you so wish. And it'll take you across the country to a track of your choice where you can indulge in its improved dancing skills, too. And then to a high-speed bowl where it'll show you speeds not seen by production motorcycles. If you ever think of comparing a Hayabusa to anything else, well, don't. There's nothing like it.