Isn't it stupid to think accidents only happen to others? As long as mistakes exist, accidents are most likely to follow. The exceptions are called lucky! Even if you are a no-mistake guy, not everyone and everything else on the road is. A rider's legs are exceptionally prone to injuries in the absence of proper riding boots, and most of us have experienced it to varying levels. And it's preferable to remain free of those souvenirs we call scars. Now, riding boots can be very expensive, but they don't cost anything compared to life and limb. And usually, affordable riding boots are compromised on quality. To address the above situation, Royal Enfield has tied up with Italian brand TCX and has brought in high-quality affordable riding boots for the Indian market.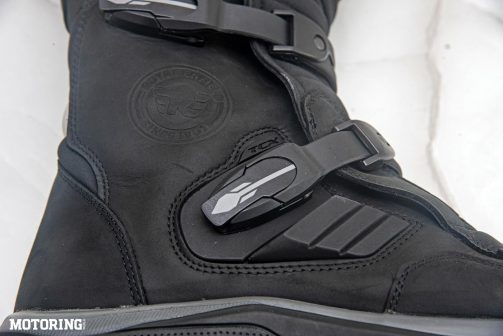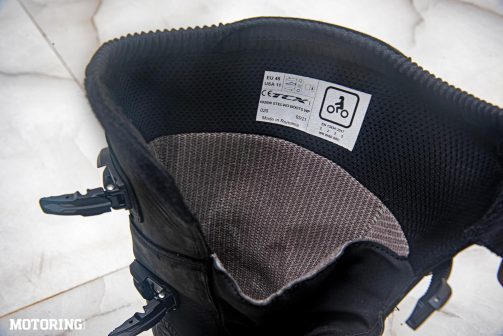 The TCX Stelvio WP adventure touring boots use double-stitched full-grain leather used on the outside which is of excellent quality and fits well without bulging. The material can withstand the high heat transmission from the engine, too. The toe and heel are reinforced for extra protection and soft leather is used on the ankle for flexibility. There are reinforcements on the sides above the ankle as well. High quality locks snap onto rubberised hooks with ease, and the finishing of the lock is so good that it seems to be one piece after hooking in.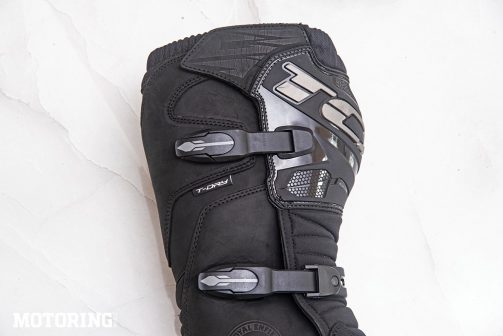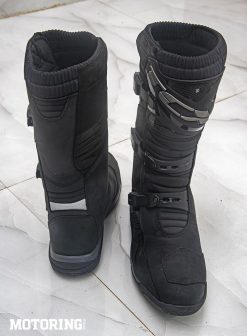 The upper portion of the boots opens wide and the feet slide in without effort. The edge of the top is elastic to fit differently sized calves. A hard rubber compound is used on the sole, while the inside has soft materials for comfort. Once inside, it doesn't take much time to take the shape of the feet, as if it were a custom-made pair! Long story short, we wore these boots for hours and it always felt as comfortable as normal shoes. Considering the combination of comfort and protection these boots offer, they're a no-brainer. And at Rs 21,000, they cost at least Rs 10,000 less than the equivalent riding boots of popular brands. On top of all of that, the 'WP' in their name stands for 'water proof.' Fabulous!