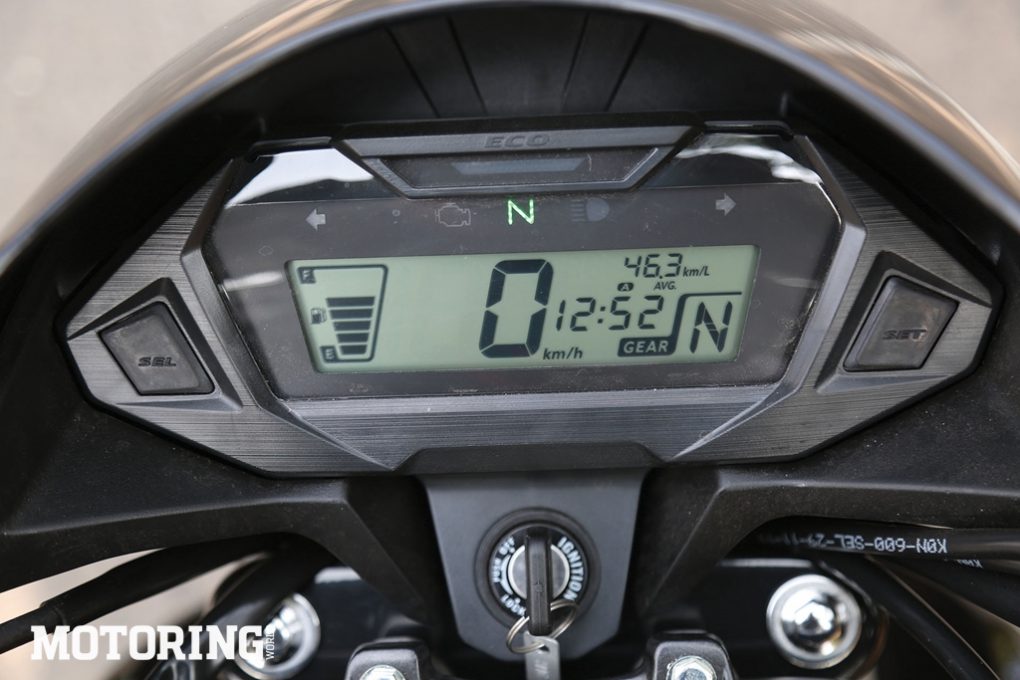 This issue is full of vehicles that have been updated to meet BS6 regulations and I've exhausted all introductions to said updates. So I'll just recap. Humans' wanton abuse of our planet has led us to a position where drastic measures need to be taken to preserve the future of the world as we know it, and the fumes that vehicles excrete are bad for the environment. BS6 is India's latest emission standard and comes into effect from April 2020, so manufacturers are updating their line-ups. The Honda SP 125 you see here is one of those updates.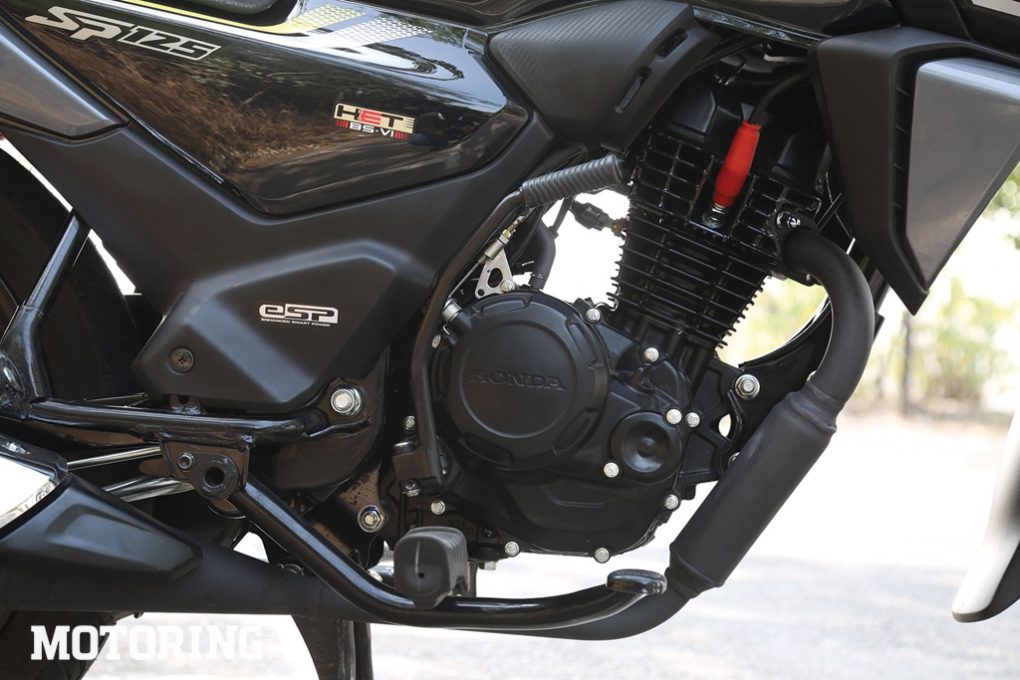 If the name sounds familiar, it's because this bike is replacing the Honda CB Shine 125 SP and along with lesser emissions, it's got a shorter name, too. Honda representatives said that the bike is aimed squarely at young individuals who are just finishing college or have just started their first job (post-college, of course. Getting vegetables for your mother is not a job), and have styled it accordingly. LEDs feature prominently in the headlight and the tank shrouds are sharp and angular. The decals add a touch of sportiness, too, and the digital instrument cluster adds a premium touch to the whole affair. The buttons on the handlebar have a good feel to them and I like the integrated engine start/stop/ignition switch. Visually, it definitely has more road presence than the bike it replaces and I'm certain Honda's target market will appreciate that.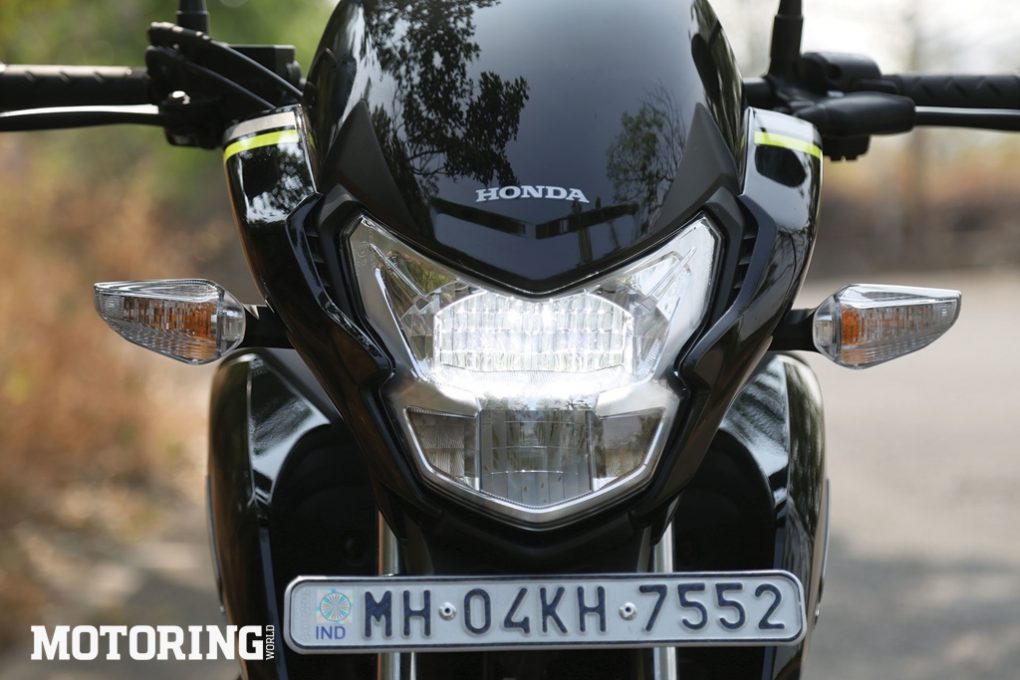 Unfortunately, BS6 hasn't resulted in the same huge jump in refinement like it did for the Activa 125. The Honda SP 125 comes to life quietly and has a smooth and slick gearbox. But even though aurally it feels very smooth, the vibes start to creep in very quickly through the seat, footpegs and handlebar. That said, power delivery is very linear and the bike is suitably brisk in getting up to pace. As far as handling goes, it is extremely neutral and easy to get comfortable on. The suspension is also quite comfortable and soaks up ruts and bumps easily. And it gets preload adjustability, too.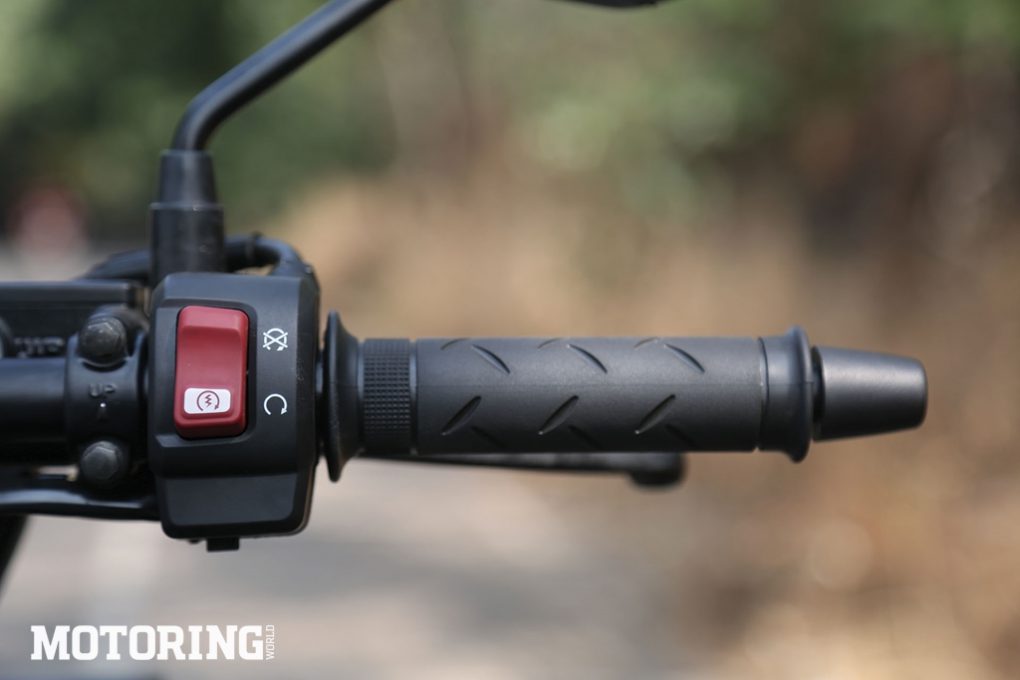 Does it work as a package, though? I think it does. It looks great and visual appeal is something that the youth takes into consideration, and beside the slightly vibey nature, it's actually a very nice ride. Also, it no longer has the dull commuter vibe that the CB Shine had, so that should work in its favour as well. I guess time will tell, though, but I have a good feeling about this. Good job, Honda. And try to get rid of the vibes for the next update, please.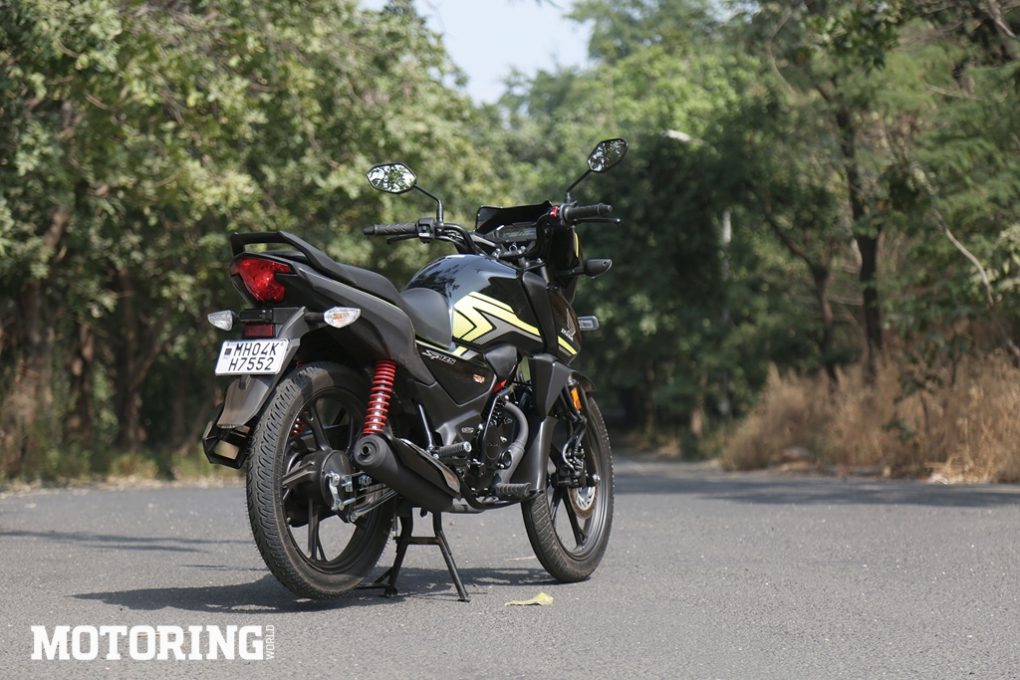 MOTODATA
Honda SP 125

POWERTRAIN
Displacement: 124cc, single
Max power: 10.7 bhp@7,500 rpm
Max torque: 1.1 kgm@6,000 rpm
Transmission: 5-speed
CHASSIS
Type: Tube diamond, steel
SUSPENSION
F/R: Telescopic fork/Twin shock
BRAKES
F/R: 240mm single-disc/130mm drum
TYRES
F/R: 80/100 R18 / 80/100 R18
DIMENSIONS
L/W/H (mm): 2020/785/1103
Wheelbase: 1285 mm
Ground clearance: 160 mm
Seat height: 790 mm
Kerb weight: 118 kg
Fuel capacity: 11 litres
PRICE: Rs 77,100 (ex-showroom)
PHOTOS Sachin Khot (evo India)