Last month, I rode the Bajaj Pulsar 125 and extolled the virtues of downsizing without losing out on the fun. But don't worry, I do, to a certain extent, follow the 'no replacement for displacement' motto, too. I love that motorcycles that were traditionally commuters are getting bigger hearts. Except, the Yamaha FZ-25 was a huge disappointment. And after my adoration for the Suzuki Gixxer 150, I was praying the Gixxer 250 didn't follow suit.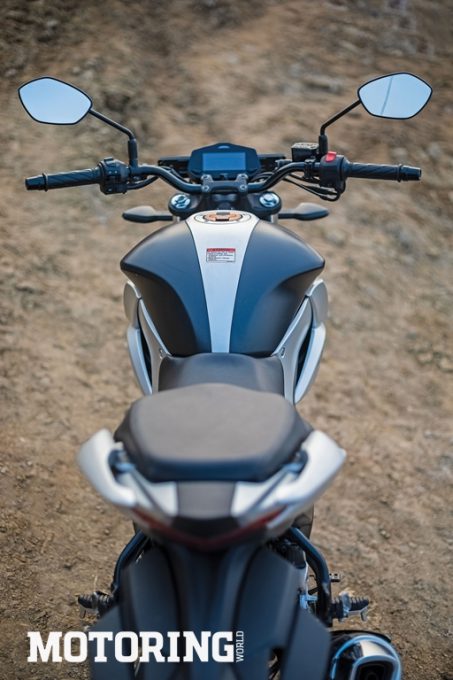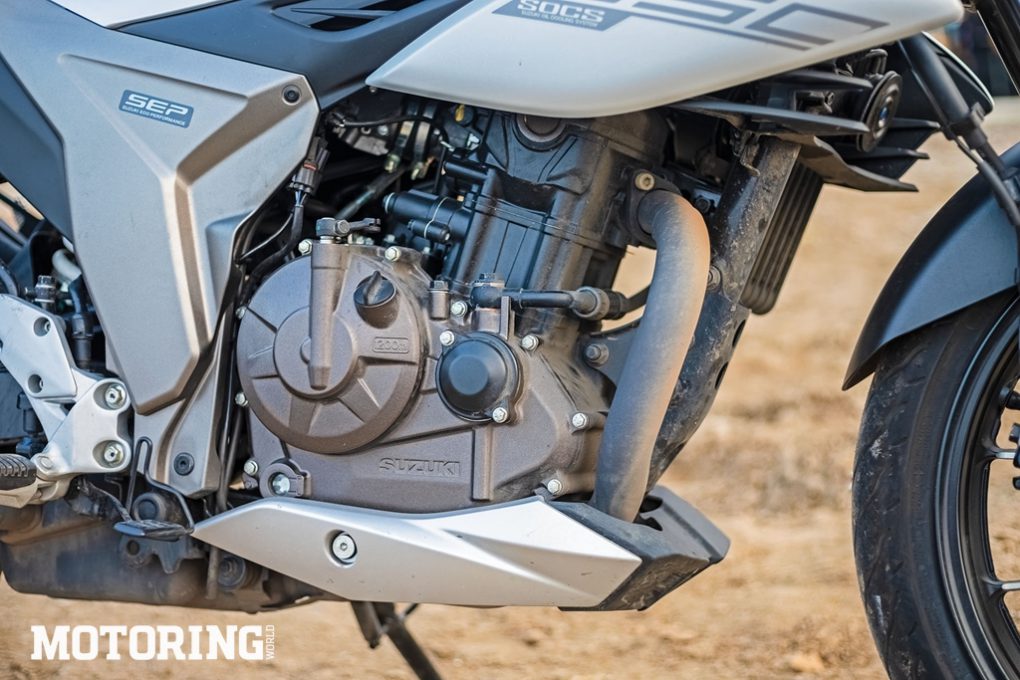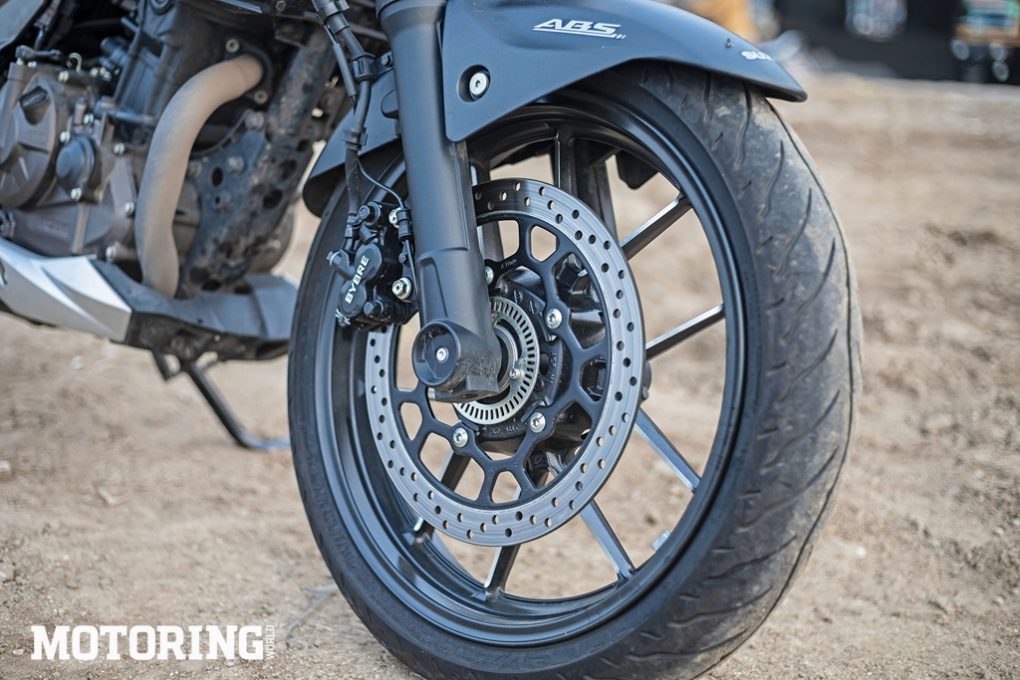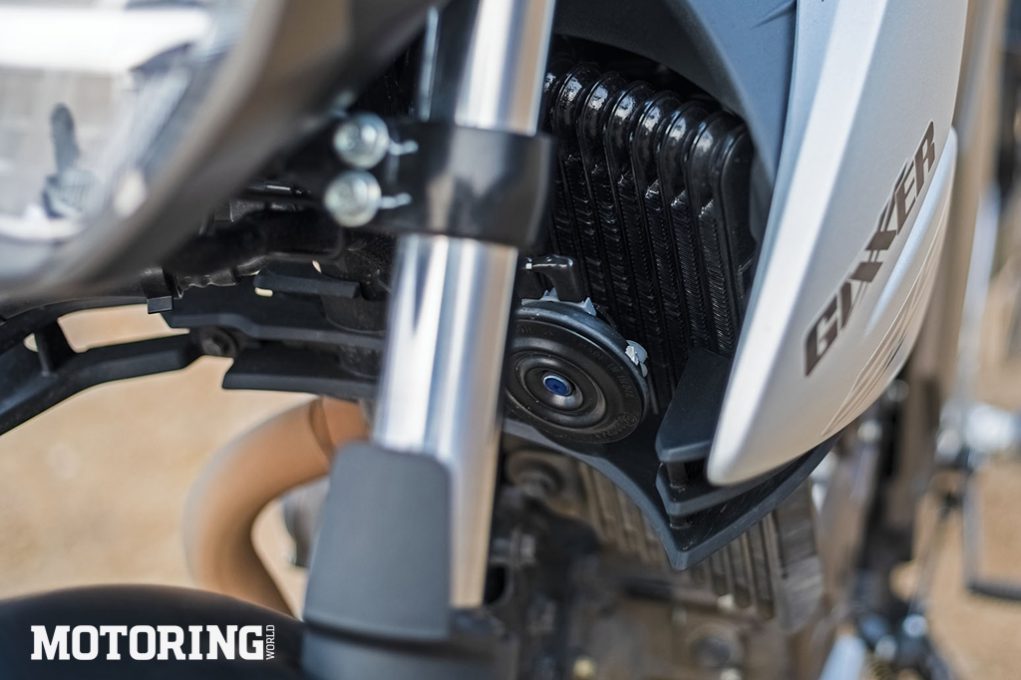 It doesn't look like the baby Gixxer. Okay, maybe if you asked a child to draw both bikes, they'd have the same general shape, but the Gixxer 250 looks grown up. Not in an 'adult and mature' way, but more of a 'refined adolescence' style. The headlight is new and the tank shrouds are angular without being too brash. The exhaust tips are a little more orthogonal, the seat is now split, and the rear section isn't one that will struggle to accommodate a normal-sized human. Viewed from the side, it has a slight lean to the front, and it looks very nice. Very refined. Even the paint has a brushed matte finish, which I like. And it looks bigger, but not too huge. Like it's been to the gym, but hasn't started using steroids. Healthier might be a better description. But you get the point. It looks great. But that's just the start of it.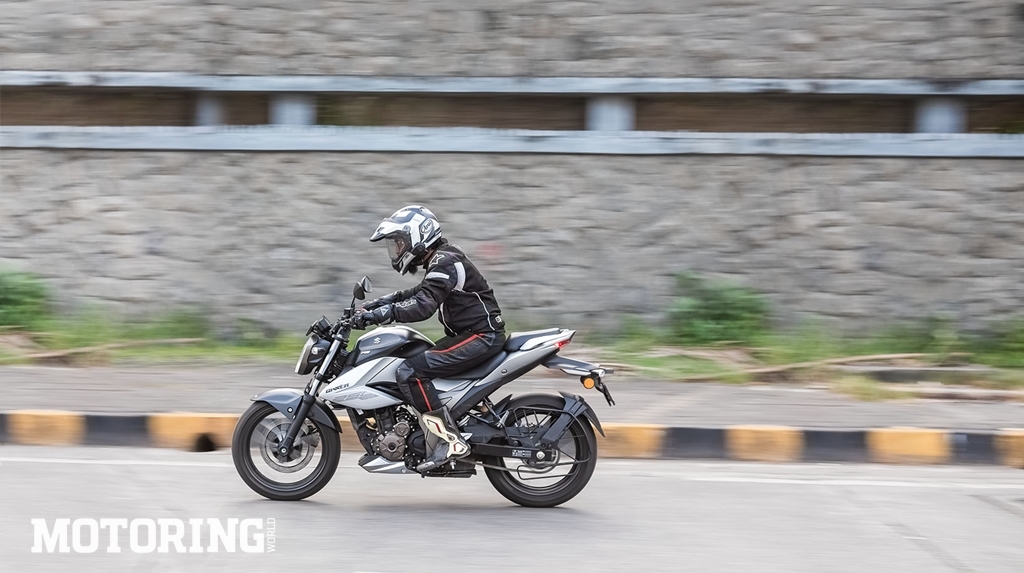 When I got on the bike, I realised it felt vastly different to the Gixxer 150. While the smaller bike had you sitting in the bike, this is far more aggressive. The seat is higher and the handlebar is lower. Not uncomfortable by any means, but noticeably changed. The seat itself is wide and comfortable, though it has a slight angle to it that tends to make you slide toward the front. All of this conveys intent, which I understood once I got moving. The engine comes to life with a smooth, vibe-free grunt — typically Suzuki — before settling into idle. The clutch is light (always great for a city bike) and the gearshift slick. But the star of the show is that engine. Oh man, what a sweet factory of internal combustion it is. Mid-range is the name of the game here, with the bike pulling strongly from as low as 2500-3000 rpm, all the way to the 10,000-rpm redline. And while it revs quickly and cleanly, it does so smoothly. There are no jerks and lurches, and vibes only start creeping in a little bit after 7000 rpm. But you will barely notice it, because just when you think you've run out of power, there is another burst of it around 9000 rpm. It makes for a bike that can be hustled around when needed, and ridden sedately surfing that midrange when you see the cops. And I believe this is a fantastic characteristic to have in an urban bike. A healthy mid-range means you get away with less gear shifts, and you don't have to work so hard for power (aka fun). It allows access to more of the bike's potential, and that's great. That slightly aggressive riding posture works perfectly with this character, and my earlier premonition was quickly expunged. As far as handling goes, though, I'm in two minds. Initial turn-in feels a little sluggish, which is a minor inconvenience when you're 'late for work', but for every other situation, it feels comfortable and effortless. Besides that, I do wish the front brake had more bite, because the Gixxer 250 gets up to triple digit speeds quite rapidly. As far as the suspension setup goes, it feels perfect for the city. It isn't stiff and jarring like a certain orange competitor, but stays refined and plush. Braking hard does induce dive, but it's well within acceptable limits. And the rear shock doesn't ruin your spine.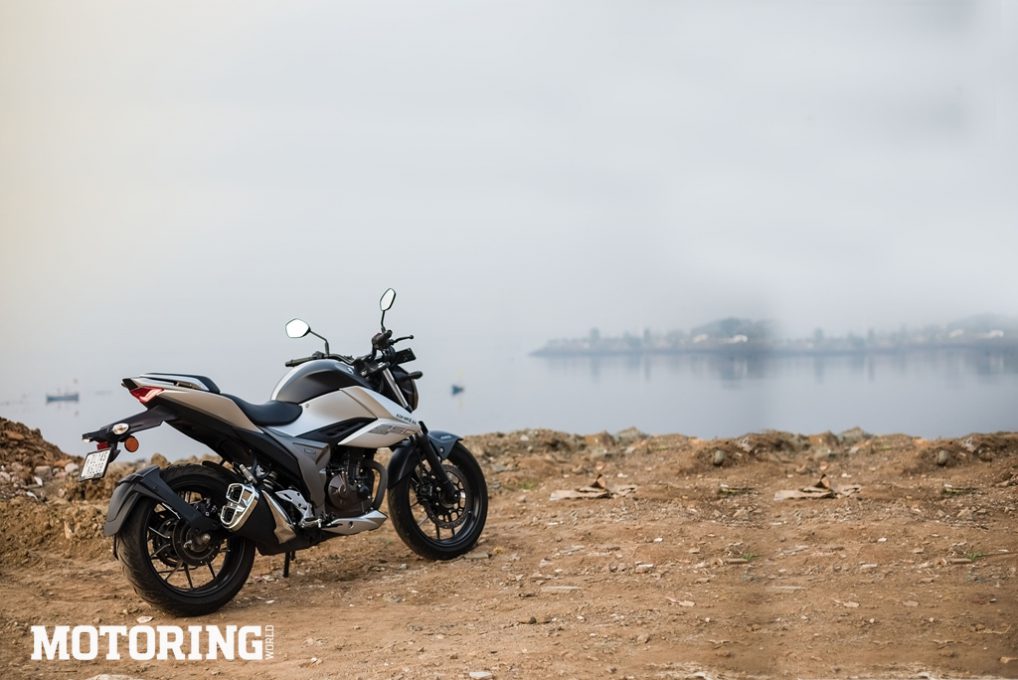 The Suzuki Gixxer 250 is, quite honestly, a very impressive bike and I'm surprised Suzuki hasn't done more to market it. It doesn't feel like a big brother to the Gixxer 150 (a very impressive bike in its own regard), but rather a slightly distant cousin. One who shares the family values, but grew up in a nastier part of town and has seen his fair share of scuffles. The Gixxer 250 is an evolution of the bike into a meaner, and thoroughly enjoyable, urban commuter/brawler. It has this beautiful Jekyll/Hyde persona, and is comfortable doing either. This is what you expect a bike with more power to feel like, without losing the refinement Suzuki is known for. The prodigal son has returned, and the competition better watch out.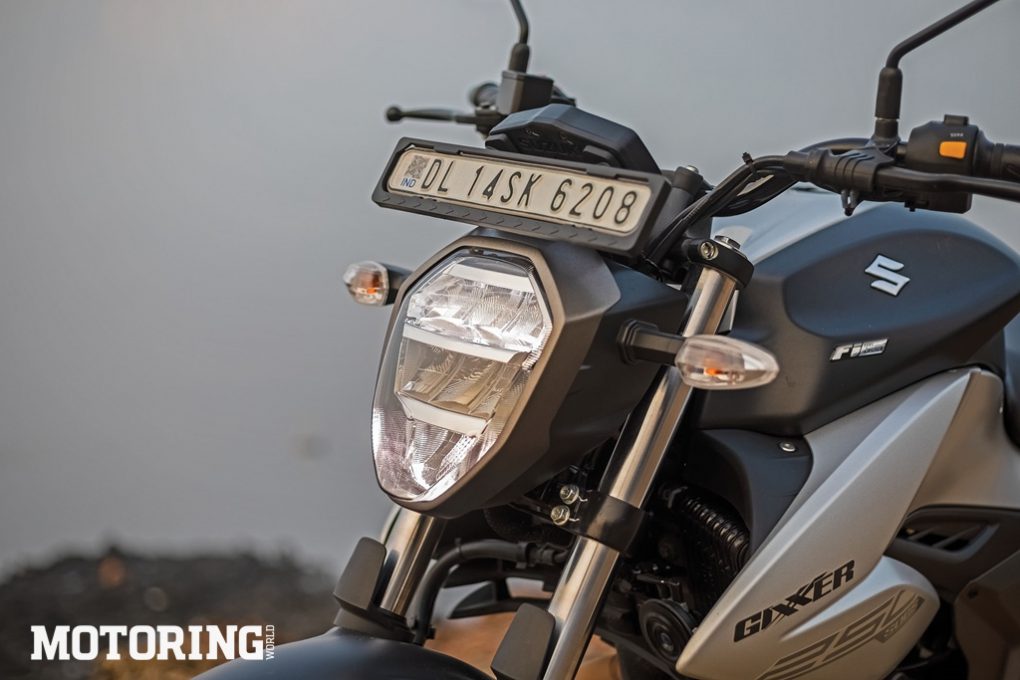 MOTODATA
Suzuki Gixxer 250
POWERTRAIN
Displacement: 249cc, single
Max power: 26 bhp@9000 rpm
Max torque: 2.3 kgm@7500 rpm
Transmission: 6-speed
CHASSIS
Type: NA
SUSPENSION
F/R: 41mm telescopic fork/Monoshock
BRAKES
F/R: 300-mm single disc/220-mm single disc
TYRES
F/R: 110/70 R17 / 150/60 R17
DIMENSIONS
L/W/H (mm): 2010/805/1035
Wheelbase: 1340 mm
Ground clearance: 165 mm
Seat height: 800 mm
Kerb weight: 156 kg
Fuel capacity: 12 litres
PRICE: Rs 1.59 lakh (ex-showroom)