What is this?
The face of a generational change, the first of two more to come. KTM's popular 200cc platform's new RC version brings us what we've stared at in spy photos and leaked images on the Internet for several months now. And as usual, it is apparent that KTM doesn't intend to give up its pursuit of geometric visual experiments anytime soon. As with other KTMs, the new RC 200 looks striking and functional, and there are a number of nice details on it. To begin with the new face, the fairing visor is quite a number that reminds me of the face shields that have become commonplace over the past year and a half. Talk about following the signs of our times.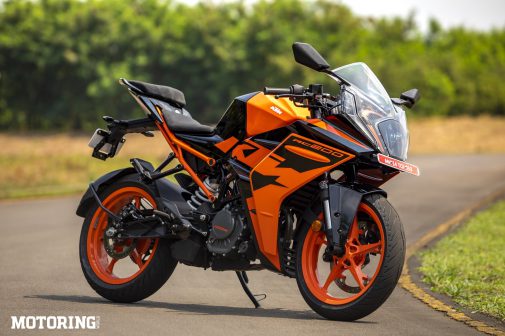 The neatly integrated front indicators are great, while the fairing's sharp sides are decidedly better than before. The split trellis from the Dukes finally makes its appearance on the RC, making it look nice and neat, while the spoke-mounted front disc is the coolest new touch I've seen in a while. Add to that suede-finish seats, a new tail section, and a bigger 13.7-litre fuel tank, and the new RC 200 certainly makes for a fresh-looking package. However, I feel the bike's underside looks a bit unfinished, while the new LCD screen seems modelled after the phrase 'as basic as it gets'. Other than these two niggles, it's all cool, though.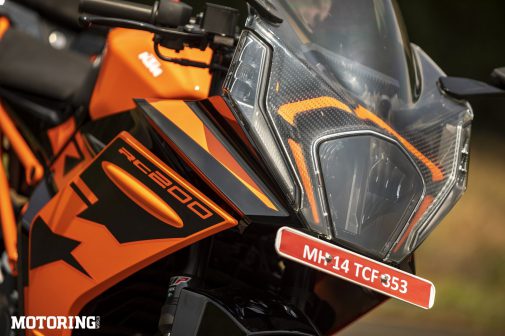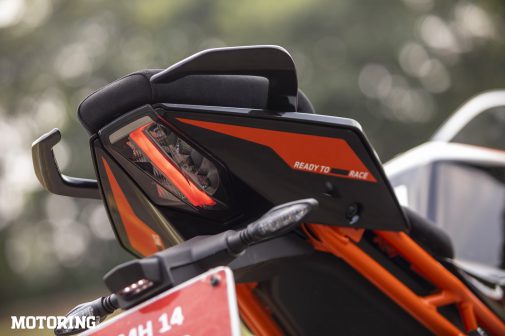 Whom is it for?
For those who want the newest RC, of course, and those who couldn't be bothered with the smaller RC 125 or the RC 390 that's due in January 2022. Those who buy it will be relieved to know that this bike retains the proven underpinnings of the longest-running Indian KTM platform and adds new-age touches to make it more friendly and consequently more fun to ride. Let's find out how, shall we?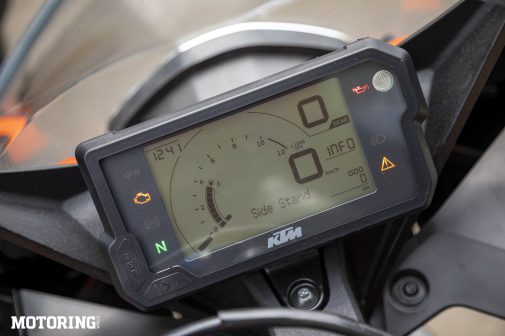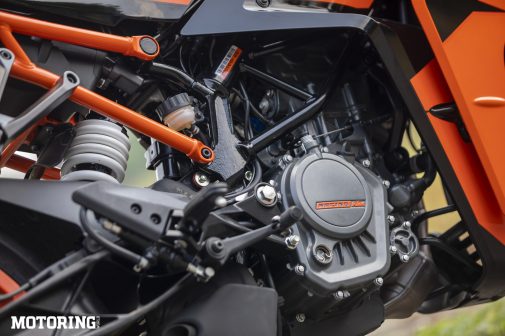 Does it handle?
KTM has increased front suspension travel by 10 mm, though chassis and steering geometries remain the same as before. Long story short, the RC 200 is as fun as ever in corners and remains planted on straights. Turn-in is fast, and one can change lines mid-corner, too. The riding position is more comfortable than before, with the clip-ons now height adjustable by 15 mm if you want a more committed riding position. Kerb weight remains the same as before; even if some parts like the wheels and rear sprocket are lighter, it has a bigger fuel tank now. Overall, the RC 200 feels as effortless around corners as ever, and a lot of people will continue to hone their skills on what is a fantastic learning tool.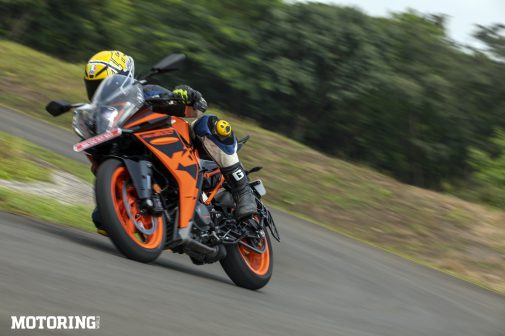 However, I couldn't help but feel that the RC 200 was held back by its tyres, a first for me when it comes to MRFs on any recent bike. Even on the Bajaj test track's excellent surface, I felt a bit uncertain about what the tyres were telling me. Also, that cool-looking front disc wasn't all that great when I hauled on it in a simulated panic stop. It did stop, but there was next to no feel at the lever. I wish manufacturers would completely sort out new parts before launching bikes, without using early buyers as beta testers who pay to be tested upon, no less.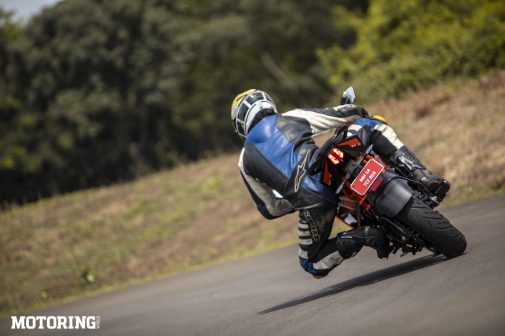 How fast is it?
At the end of the test track's main straight, tucked behind the fairing as best as I could, the speedometer eventually ticked up to 141 kph. That's reasonably fast, although after 130 kph it very much took its time to get there. Claimed acceleration figures are 0-60 kph in 4.2 seconds and 0-100 kph in 11.7 seconds which are peppy numbers for the 199.5cc near-25-bhp single. However, the biggest difference I felt was how much smoother it is now, at least compared to my memories of previous outings on a KTM 200. The light clutch, smooth gearbox, and improved refinement, all make for a bike that's super easy to ride fast. And worthy of KTM's 'Ready to race' tagline, too.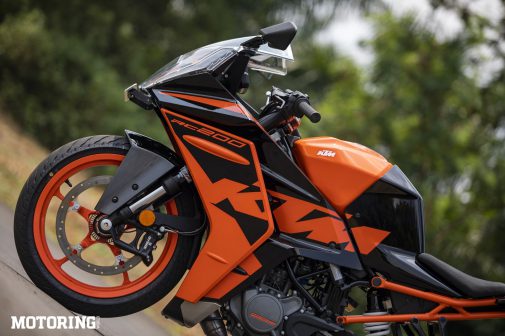 Is it fun?
It's a KTM, so of course, it is! Making wholesale changes to proven platforms is never easy, but KTM has managed to make those changes meaningful. The new RC 200's price remains the same as the old one's for now, Rs 2.09 lakh, ex-showroom, Delhi. However, that's certainly going to see an upwards revision sooner rather than later; after all, these are expensive times we're living in, for one reason or another. But that's not the bike's fault now, is it? All things point to the new RC 200 being better suited to real-world riding than ever. The new parts need a bit of sorting out for sure, and I'm sure eventually they will be. The bottom line remains that the RC 200 is set to become another fan favourite. Now to wait a couple of months for the RC 390!
MOTODATA
2022 KTM RC 200
POWERTRAIN
Displacement: 199.5cc, single
Max power: 24.65 bhp@10,000 rpm
Max torque: 1.95 kgm@8000 rpm
Transmission: 6-speed
CHASSIS
Type: Split steel trellis frame
BRAKES
(F/R): 320-mm disc/230-mm disc
TYRES
(F/R): 110/70 R17 / 150/60 R17
DIMENSIONS
L/W/H (mm): NA/NA/NA
Wheelbase: 1347 mm
Ground clearance: 158 mm
Seat height: 824 mm
Kerb weight: 160 kg
Fuel capacity: 13.7 litres
PRICE: Rs 2.09 lakh (ex-showroom, Delhi)