The long straight at Bajaj's Chakan test track felt at least thrice as long as usual. I was soaking wet, and as I shivered my way to the fast left-hander at the end of the straight, my neck had more than enough time to register several painful complaints from behind the fairing visor. And as I approached the braking zone, the familiar KTM speedometer showed an uncharacteristically low 120 kph. The corner was still damp, though there was a perfectly dry line through it.
I'm not sure what speed I took it at, since I didn't want to add a lot of green grass and brown mud to that fine orange paint after slipping on a damp patch while looking at the speedometer, but I did not touch the brake lever or even roll off the throttle. The bike simply railed through the fast corner with a slightly surprised rider on it. And that's the new KTM RC 125 in an ironic nutshell. The smallest of the RCs encourages you to push the hardest.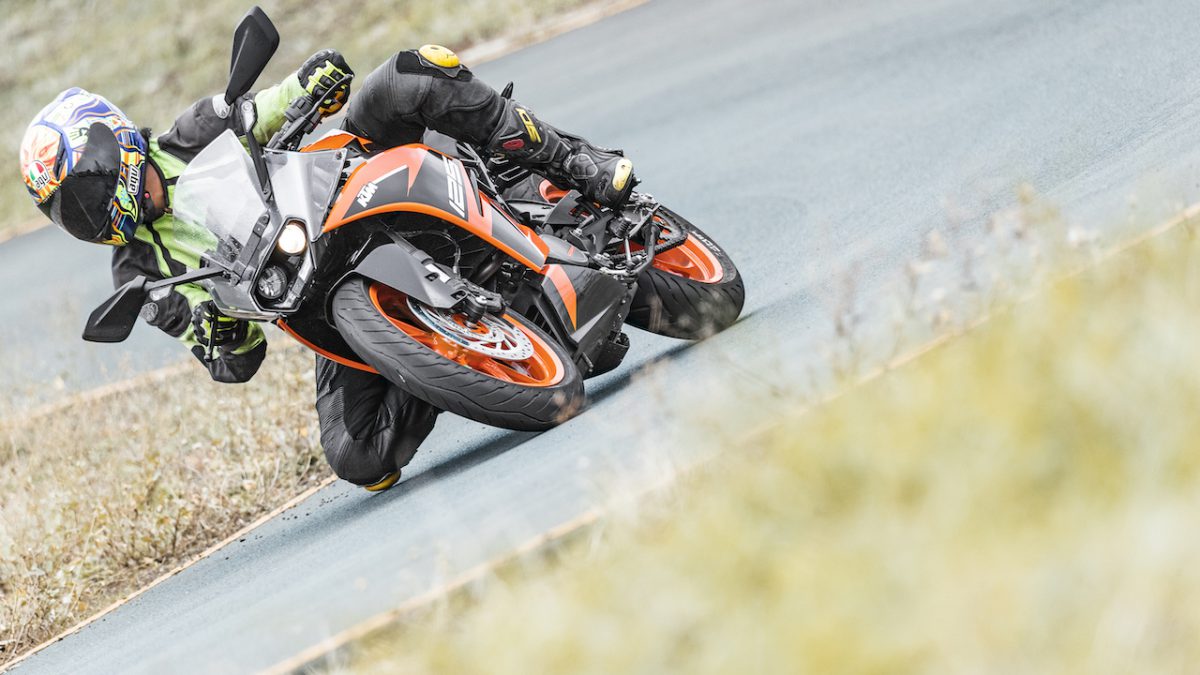 The KTM RCs have been around for a while now, so there's nothing new to look at on the one-eighth-litre model. And yet, I couldn't stop looking at the smashing new orange paint job on the RC 125. It obeys that sportsbike decree of looking fast while standing still, and it does so with a margin far greater than the volume of its combustion chamber would suggest. But what sets the tone for the RC 125 experience is that it comes with cycle parts that are accustomed to much more power. That puts the focus on precision and control rather than wide-open-throttle thrills, and that has a powerful charm of its own.
Mixing 14 bhp with 160 kg might sound like an underwhelming cocktail — and it is, if you're looking for a motor that masks your shortcomings. But if you really want to learn how to go fast, I cannot think of a better motorcycle than this. As Mark Wahlberg said in the sniper movie, Shooter — slow is smooth, smooth is fast. Forget about the motor on this bike; just know that it's refined enough, will be efficient enough, and will refuse to pop a wheelie even if you sit way back and dump the clutch at the redline. In other words, the 125cc motor is not a threat at all. And when one door closes, another one opens.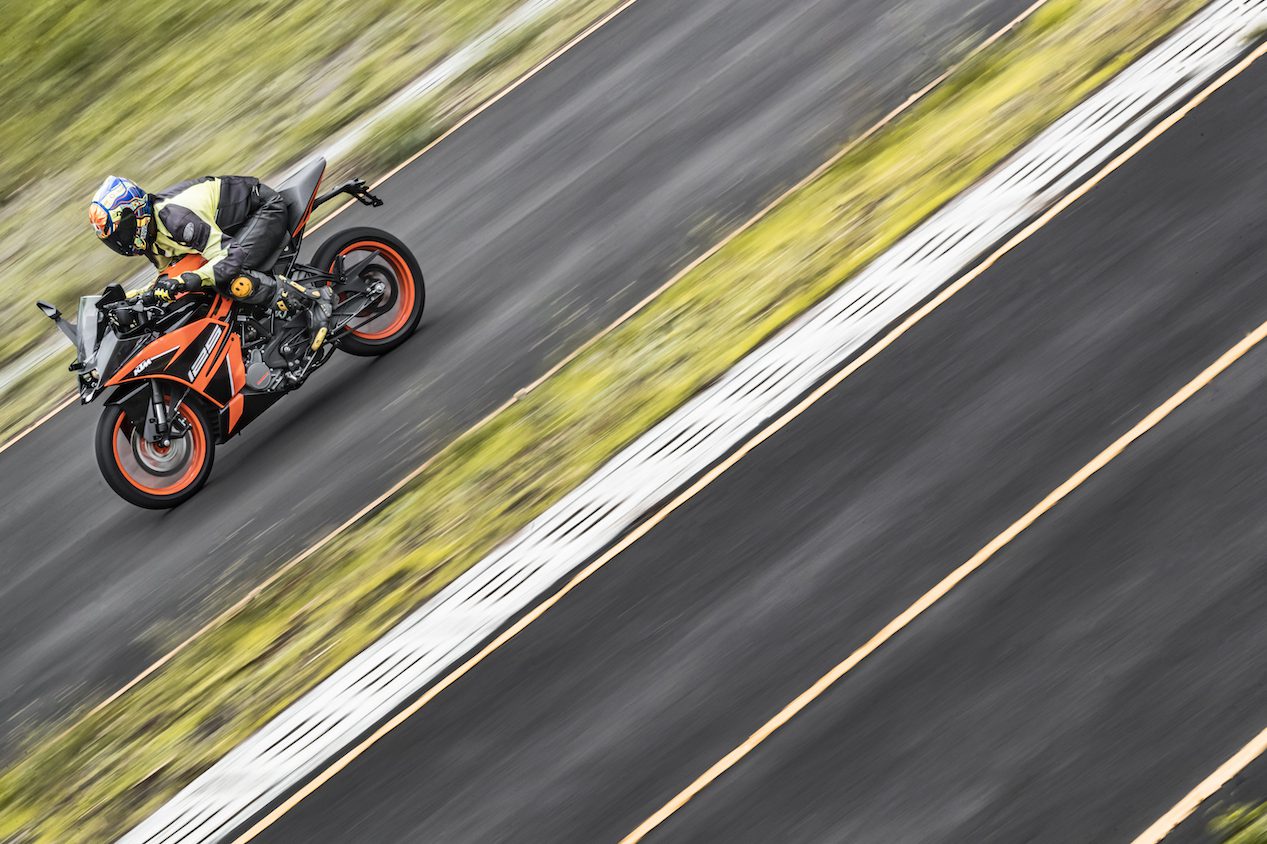 The emphatically sporty riding position puts the rider in a great stance for sporty riding. Despite the fact that I'm a fair bit rounder around the middle than the RC 125's intended audience and said roundness no longer blends seamlessly with extreme clip-ons and rearsets, I still smiled at the small KTM's aggression from the get go. I doubt I'd do the same in traffic, though. However, younger and/or fitter riders should have no problems with it on a daily basis.
The lack of outright grunt from the motor made for a stable motorcycle in all situations, whether I was on the throttle or rolling off it. I loved the over-specced feel of the RC 125's cycle parts — in corners, it felt like cutting a birthday cake with a guillotine. The fact that the motor was never going to create any high-velocity problems for me allowed me to treat the RC 125 with absolute abandon, especially since the MRF tyres worked great even on a damp track. And once I figured I had to get my act together to make actual progress, the little KTM earned my respect, too.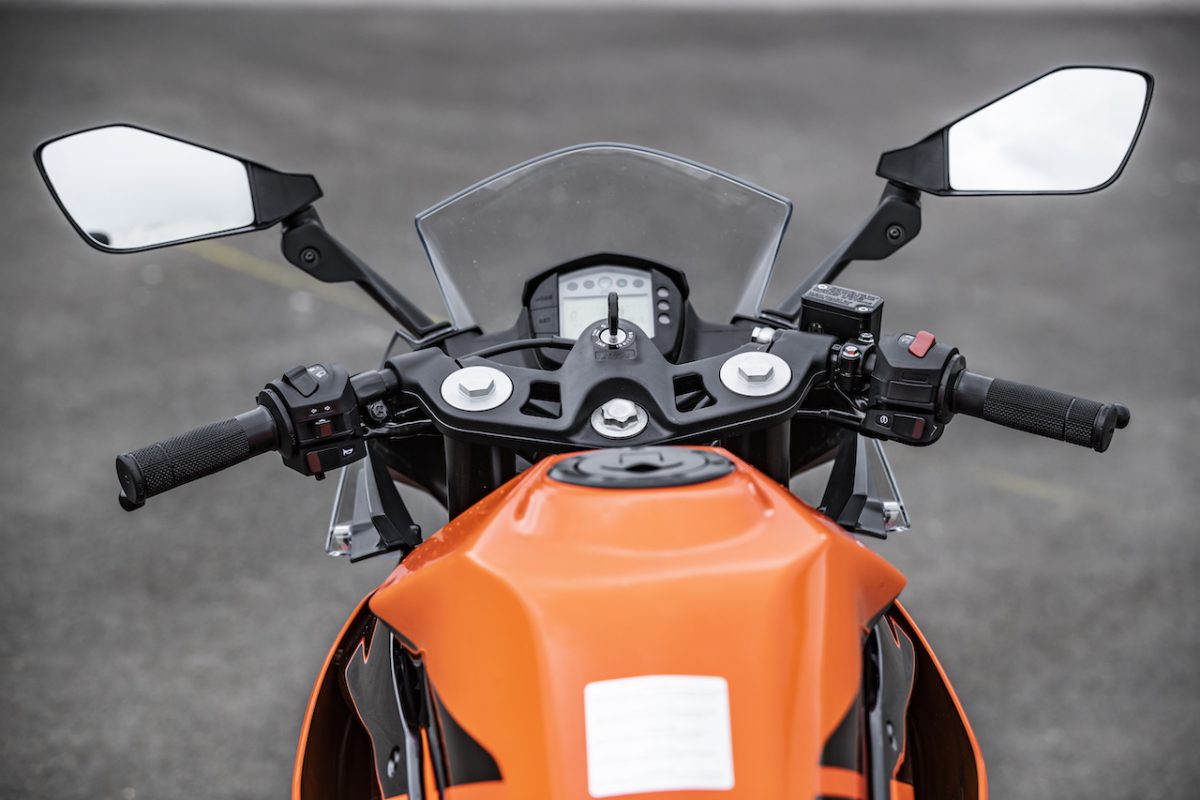 Braking on the RC 125 was never a long-drawn affair. Just a dab on the front, and tip it in. This allowed me to concentrate on my lines like I've never done at the Chakan track. I'm not talking about approximates here; what used to be a braking zone was now a specific braking point, and I used my time on the RC 125 to push that point further and further until the front did a little jig into a right hander. And just like that, I'd found my limit for that corner. On an RC 390, I'd have been pointing and shooting my way through the corner, whereas the RC 125 let me flow through it. A small bike can make a big difference.
So who's this bike for? Well, I'd say mostly for youngsters looking to get into sport riding, learning and honing their skills on a package that lets them focus on the important aspects of riding a motorcycle. This is the kind of bike we need to produce fast and safe riders from a young age. But it's also for those who'd like to refine their riding techniques without the distraction of too much power. On the RC 125, it's all about skill and developing it further.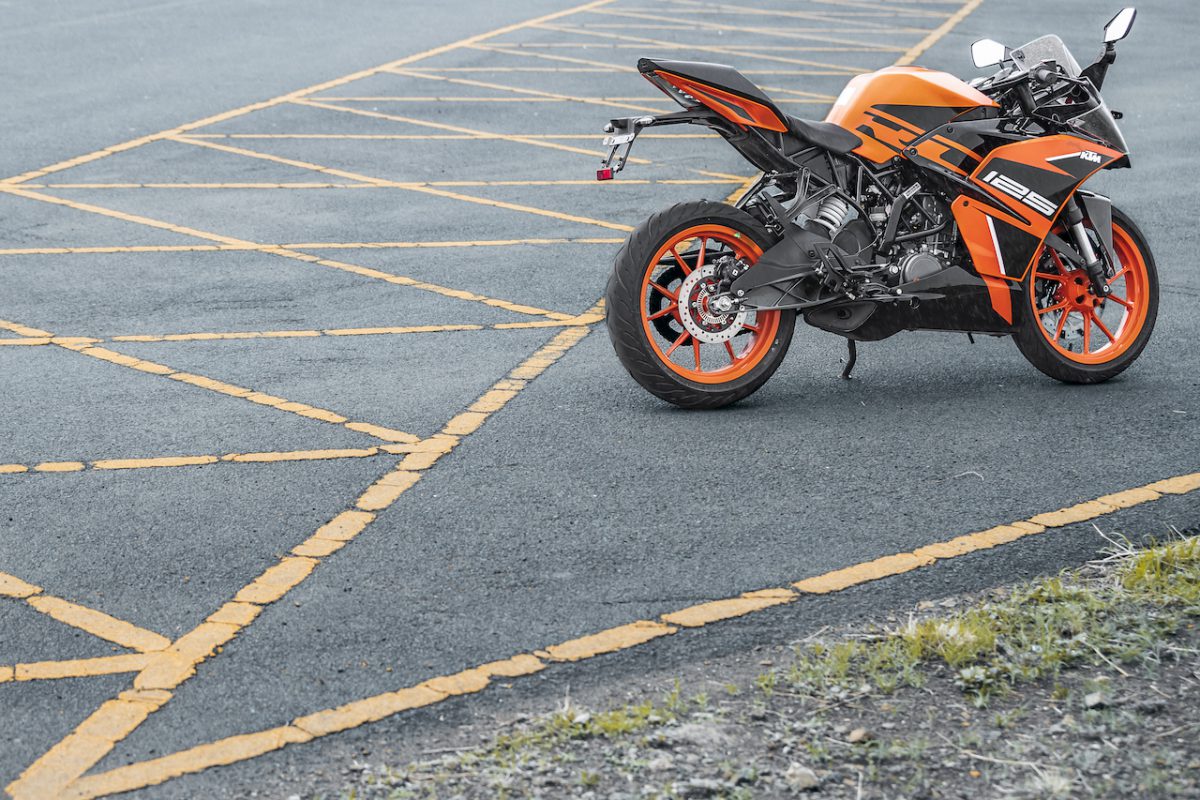 Curiously enough, the RC 125 comes with a single-channel ABS, even though I did see a sensor ring on the rear wheel. Nevertheless, it's an oversight, one that should be corrected as soon as possible. Especially when I consider the introductory price of Rs 1.47 lakh (ex-showroom, Delhi). It is steep, for sure, but I don't think you'll find this sort of dynamic capability anywhere close to this price. Its small motor equals less speed and more efficiency, in case youngsters are wondering how to convince their parents. As for me, the RC 125's focus on precision and control left me with a big what-if. Why didn't we have bikes like this when I was growing up?
PHOTOS Ishaan Bhataiya
MOTODATA
KTM RC 125
POWERTRAIN
Displacement: 124.71cc, single
Max power: 14.30 bhp@9250 rpm
Max torque: 1.22 kgm@8000 rpm
Transmission: 6-speed
CHASSIS
Type: Trellis frame
BRAKES
(F/R): 300 mm disc / 230 mm disc
TYRES
(F/R): 110/70 R17 / 150/60 R17
DIMENSIONS
L/W/H (mm): 1977/703/1098
Wheelbase: 1341 mm
Ground clearance: 157 mm
Seat height: 820 mm
Kerb weight: 160.4 kg
Fuel capacity: 9.5 litres
PRICE: Rs 1.47 lakh (ex-showroom, Delhi)