I wonder if it was the amazing motorways across the American continent that gave birth to the cruiser segment in motorcycles. Harley-Davidson should probably get most of the credit, but with long, wide roads for miles, it was a no-brainer, I guess. The idea of a big-capacity motorcycle chugging along at three-digit speeds, with the wind in your hair and feet up, does sound enticing. While some may say it is a young man's game, or young person's if you prefer, these days, cruisers are becoming an essential part of the product mix for most brands, even in India. Keeway wants to cash in on the same and has a somewhat unique proposition in the V302C.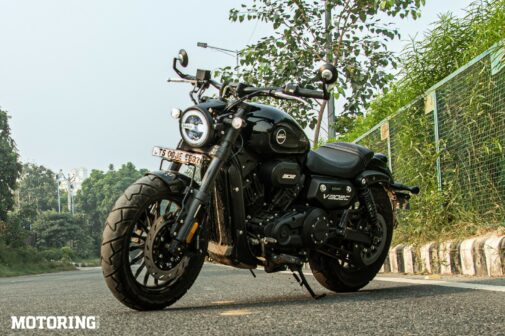 The brand is not that well-known in India, so let me start with a brief introduction. Keeway comes from Hungary, where they have been making smaller-capacity motorcycles and scooters since 1999. Like a number of European marques that could not globalise in time, the brand is now owned by Qianjiang Motor (QJ), who also own Benelli, and have something in the works with MV Agusta, too. Benelli has obviously had a presence in India for a while and Adishwar Auto Ride India, who represent Benelli and Moto Morini, now represents Keeway in India, too.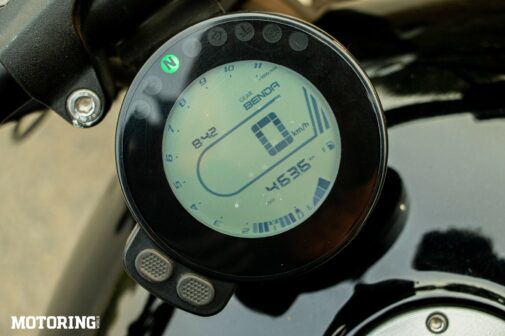 By 2022, they have launched the K-Light 250V (a cruiser motorcycle), the Vieste 300 and Sixties 300i (their scooters), and the SR-125, which is one of their best-sellers in the brand's home market. With plans to launch more models soon, they are in the process of setting up a dealer network across the country. More motorcycles coming to India is always good news, so more power to them, I say.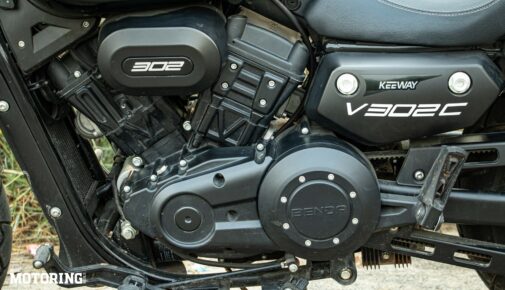 At first glance, the inspiration for the Keeway V302C is quite obvious. Many won't remember, but there were rumours a few years ago of Harley-Davidson collaborating with QJ for a 350cc Asia-specific model. Nothing has come out of it yet, and perhaps the resemblance to the Harley-Davidson Sportster S could be a hat tip, or just an old habit of South-East Asian marques. I am being oblique and polite, because the V302C is pretty decent looking in person. The chunky bodywork, swathes of matte black, and the stylish rims definitely get it noticed on the road. Most may not recognise the motorcycle, but that is the case with any new brand.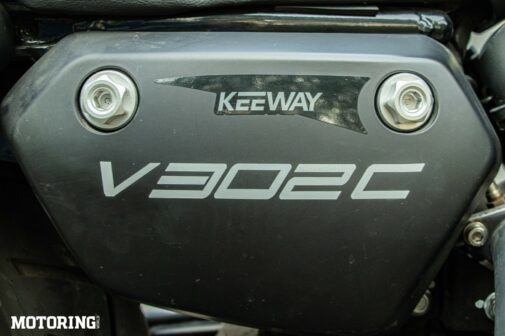 Chopped fenders, bar-end mirrors, and the wide handlebar add to the bobber look. There is a uni-pod display, which gives you basic information, but there isn't much else to talk about. The key goes in behind the uni-pod — above the headlight — making it easier for prankster friends, or cops, if you run in that league, to take it out. The Benda badging on the headlamp, which could be better, may confuse you, but it's all within the QJ family.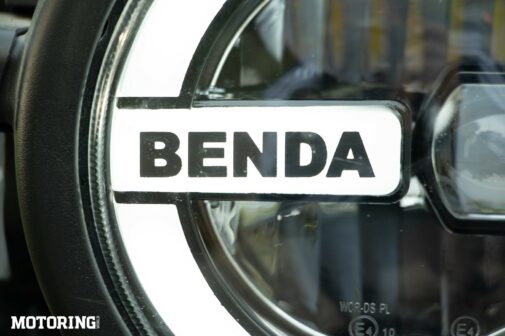 The V302C is powered by a 298cc, V-twin liquid-cooled motor, which makes 29.5 bhp and 2.6 kgm of torque. Not figures that blow your mind when you think of a V-twin, but they are at par with other motorcycles in the segment. The 6-speed gearbox works well, as long as you can live with the hard clutch and occasional false neutrals. Stopping power comes from 300mm and 240mm front and rear disc brakes, with dual channel ABS. The exhaust note is pleasing, until you approach the vicinity of the 8500-rpm redline, where it is gruff. The engine is a strong point and feels like it has more to offer, but 80-100 kph speeds are its comfort zone in the current state of tune.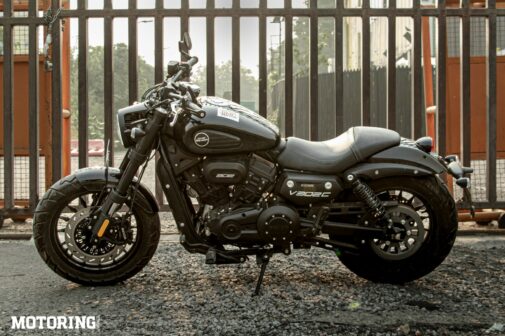 In traffic, the V302C does heat up rather quickly, despite being liquid-cooled, and it braves on until you find a clearer stretch of road for the engine to cool down. 158 mm of ground clearance is sufficient, until you meet the tiny mountains disguised as speed breakers in Gurgaon. The suspension setup comprises upside-down front forks, and twin spring-loaded shock absorbers at the rear — I found it to be a bit on the stiffer side, considering relaxed cruising is the objective, however, it may work for some.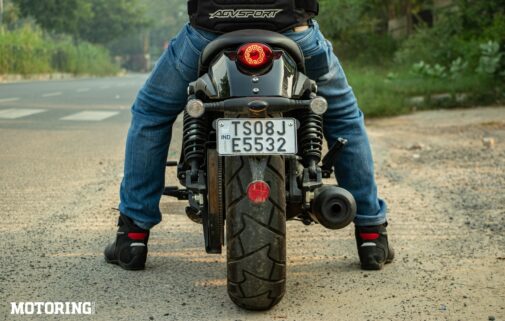 At Rs 4.64 lakh, on-road, Delhi, the V302C is not priced very competitively, I feel. There will be some who will compare the power specs to other motorcycles, and may find the V302C wanting. The segment is a competitive one and buyers will need a wider dealer and service network, plus more familiarity with the brand.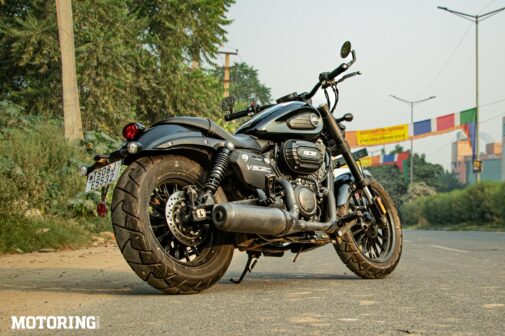 There will be some who will find the design appealing and would want to stand out, in the growing crowd of cruisers and bobbers. It is early yet to say how the V302C will fare, but as long as there are people who want to take the slightly off-centre path, there will be takers for this motorcycle.
PHOTOS P Shubham
MOTODATA
Keeway V302C
POWERTRAIN
Displacement:
Max Power:
Max Torque:
Transmission:
298cc, V-twin
29.1 bhp@8500 rpm
2.65 kgm@6500 rpm
6-speed
BRAKES
F/R: 300 mm disc / 240 mm disc
TYRES
F/R: 120/80 R16 / 150/80 R15
DIMENSIONS
L/W/H (mm):
Wheelbase:
Ground Clearance:
Seat Height:
Kerb Weight:
Fuel Capacity:
2120/836/1050
1420 mm
158 mm
690 mm
167 kg
15 litres
PRICE
Rs 3.89-4.09 Lakh (ex-showroom)