Photographs by Vishnu G. Haarinath
Pot bellied, leather clad and boisterous. That's typically the sort of fellow you'd associate with cruisers and the cruiser lifestyle. Conversely, that era (and stereotype) is slowly coming to a rather dreary end. This new batch of young humans care little for the call of the wild or any sort of macho exhibitionism. With the amount of mechanisation and digitisation the world has undergone, actual physical force is a scarcely needed resource. How else do you think gyms stay afloat? Plus, at least in India, there's hardly any expanses of highway left that can still be afforded the title of open road; there's humans everywhere! By that I mean traffic, of course. We Indians really do give bunnies a run for their money.
With an increasingly digitally fuelled society, it's only inevitable that the indoors will soon offer a seemingly richer environment than the actual real world. So it'd be hard to convince this next generation about the bliss of outdoor solitude, or the simple call of the highway. So what step must motorcycle makers take then, to appeal to these city dwelling, technology infused youngsters? There are obviously so many of them. Why urban cruisers of course. But not the relaxed kind, no. Not the chrome clad house boats that need actual muscle power to wrangle into any manoeuvre that doesn't involve going in an absolutely straight line. The edgy, sporty, futuristic sort that don't need you to sell any organs to own; that's apparently the new formula to rope in this millennial crowd. It quite defies the whole concept of cruiser, don't you think? Cruisers are meant to, well, cruise down vast stretches of lazy highway. While this new breed can do that, there's always this lingering itch to grab a fistful of throttle and really pick up the pace, and for good reason.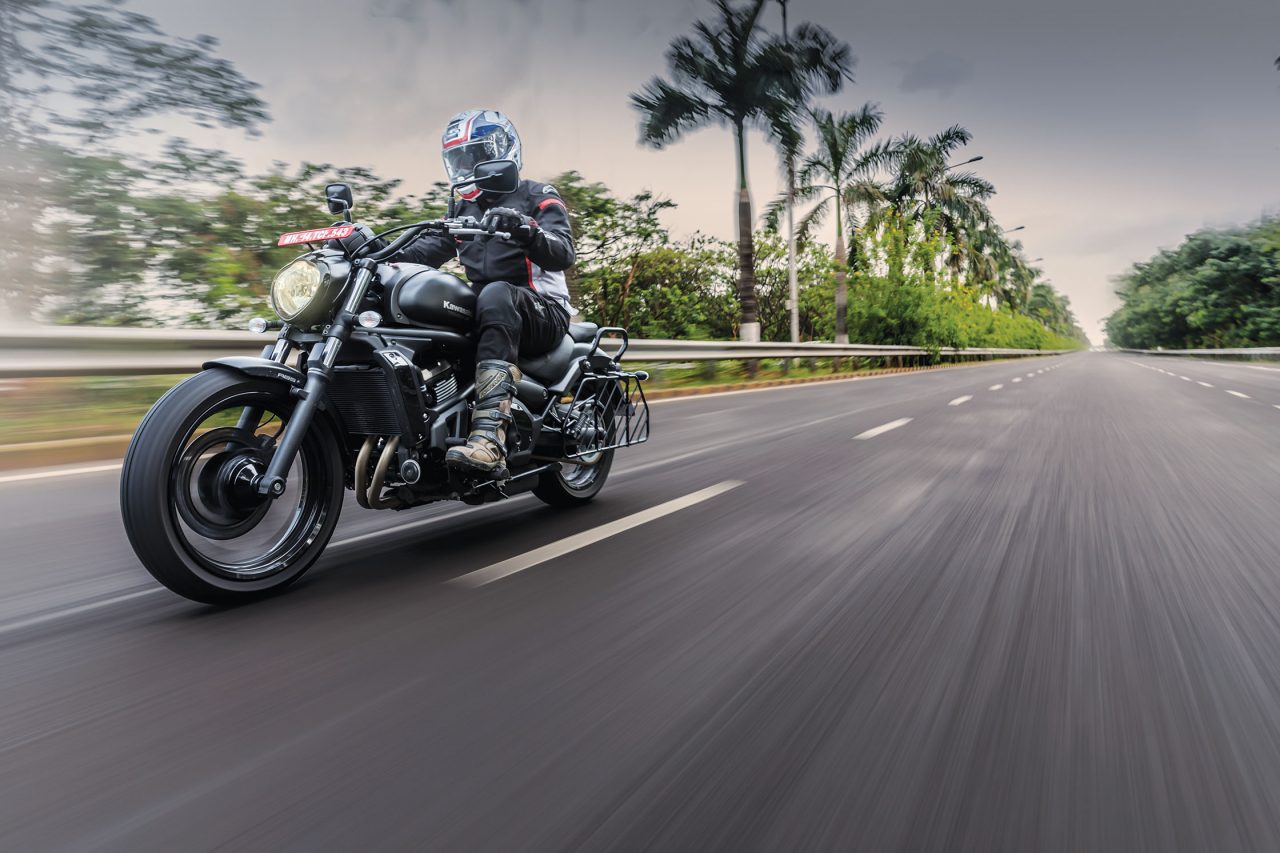 Here's Kawasaki's latest addition, and the first cruiser in its Indian line-up, the Vulcan S. Kawasaki's Vulcan moniker has been alive since the 1980s, and yes, all Vulcans have been cruisers. They also followed a more traditional approach to the cruiser; but not this one, no. The Vulcan S is Kawasaki's attempt at a more Harley-Davidson oriented approach. When Harley's sales started to dip, what did it do? Added a sporty, edgy and fresh approach to the smallest displacement cruiser it had at its disposal. And so the Street Rod arose from the Street 750. Well Kawasaki's Vulcans have typically been larger displacement cruisers, with 900cc being the smallest version manufactured. The Vulcan S however gets a suitably tweaked out 649cc motor from the discontinued ER-6n and here's where the magic happens.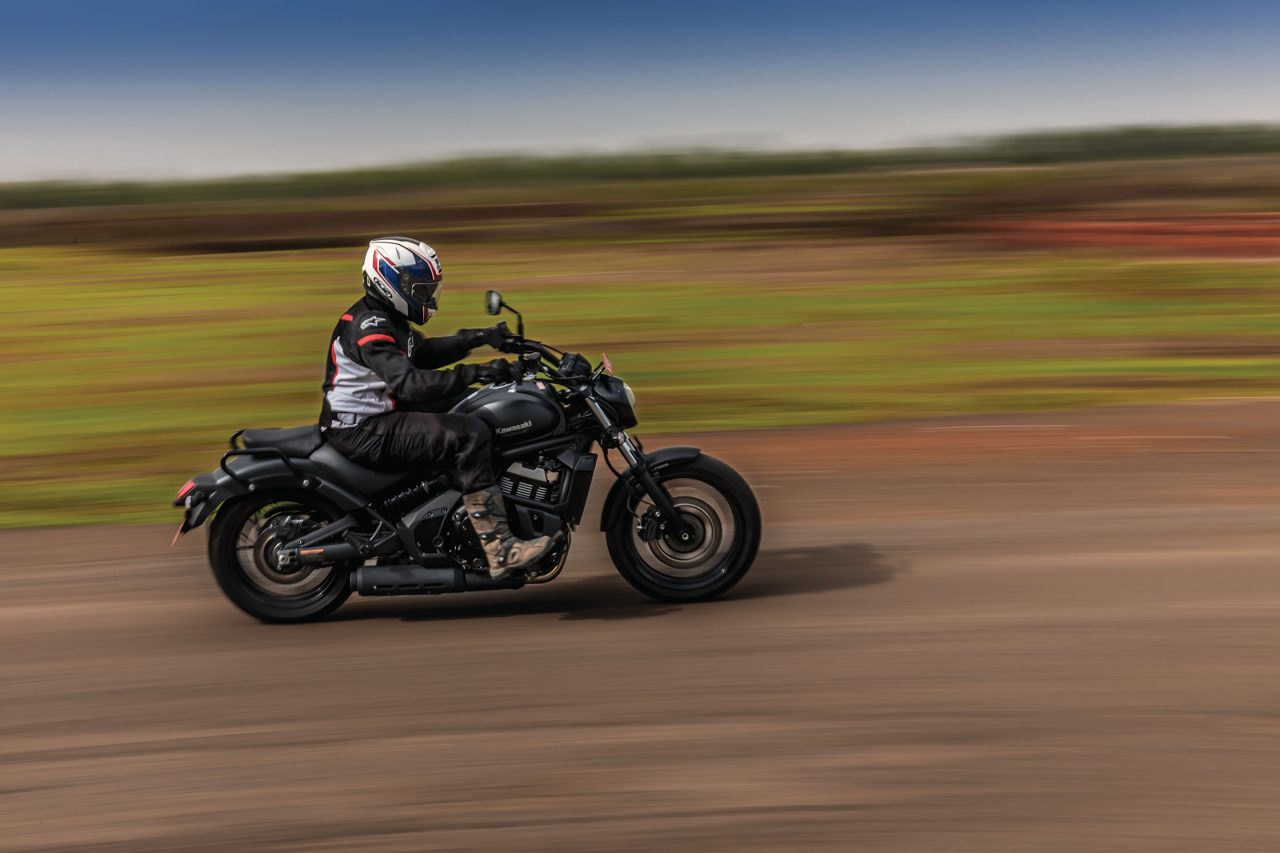 The Vulcan S is a lively little motorcycle, but that's just the way it rides. Visually, it doesn't take the chromed out, bling infused approach normal cruisers do. Nondescript and sinister, I assume that's the look Kawasaki was going for. Initially available in just this black avatar, Kawasaki threw in an orange variant to add a more approachable angle. Of course it still looks best in Kawasaki Green, but we don't get that here. Now the Vulcan doesn't appear much larger than a Bajaj Avenger in person; it's compact, light, and doesn't really yank any unassuming eyeballs in its direction. The headlight, radiator shrouds and side-mounted rear suspension add some recognisability to its appearance. Everything else is honestly a bit forgettable, especially in this black get-up. And the tail-end, well let's just say the Vulcan S is no bird of paradise. It does however have properly gigantic grab rails and a saree-guard that could rival an industrial barbecue grill (it looks exactly like one). Aesthetics mean nothing in the great Indian pursuit of primitive moral reticence.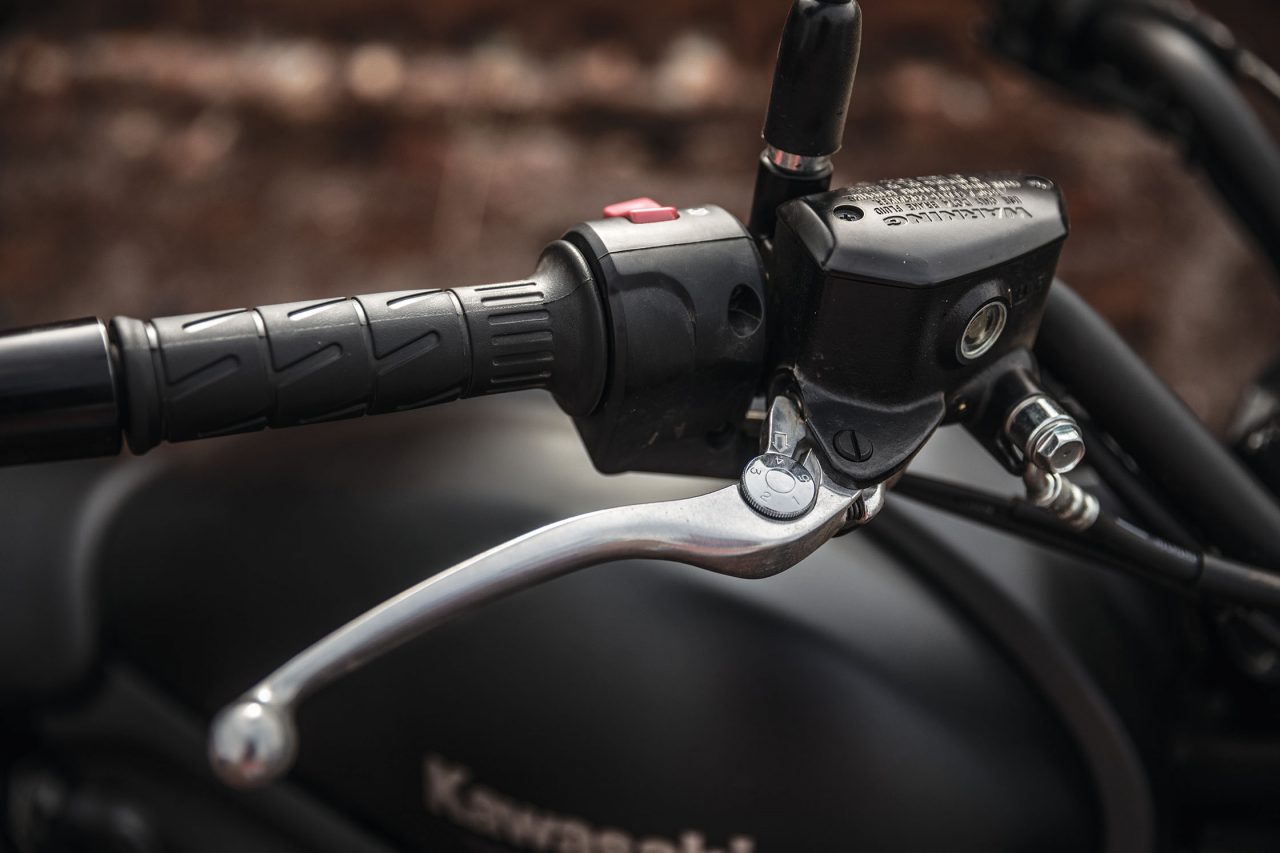 But anthropological musings aside, although the Vulcan S has reasonably comfortable ergonomics it manages to just about miss the spot. For starters, the handlebar is currently far too narrow and overly angled inward. While smaller riders may not be bothered, it's fairly annoying for those of us with larger frames. Not only are you restricted with throttle movement, elbow-knee conflict is a real problem every time you need to take tight turns. But of course, there is a wider handlebar available as an additional accessory. The foot pegs are forward set, as is the norm with cruisers, but they're positioned reasonably high enough to not encumber your cornering shenanigans. You could also adjust them 25mm back and forth, but you'd need additional shift linkage rods, which Kawasaki will sell you. And the seat, well it does hold you in place and is acceptably cushioned. It doesn't however have much thigh support. So longer hauls will take a bit of a toll on your spine and bottom. Here too, you could opt for Kawasaki's additional seat options for the extra buck.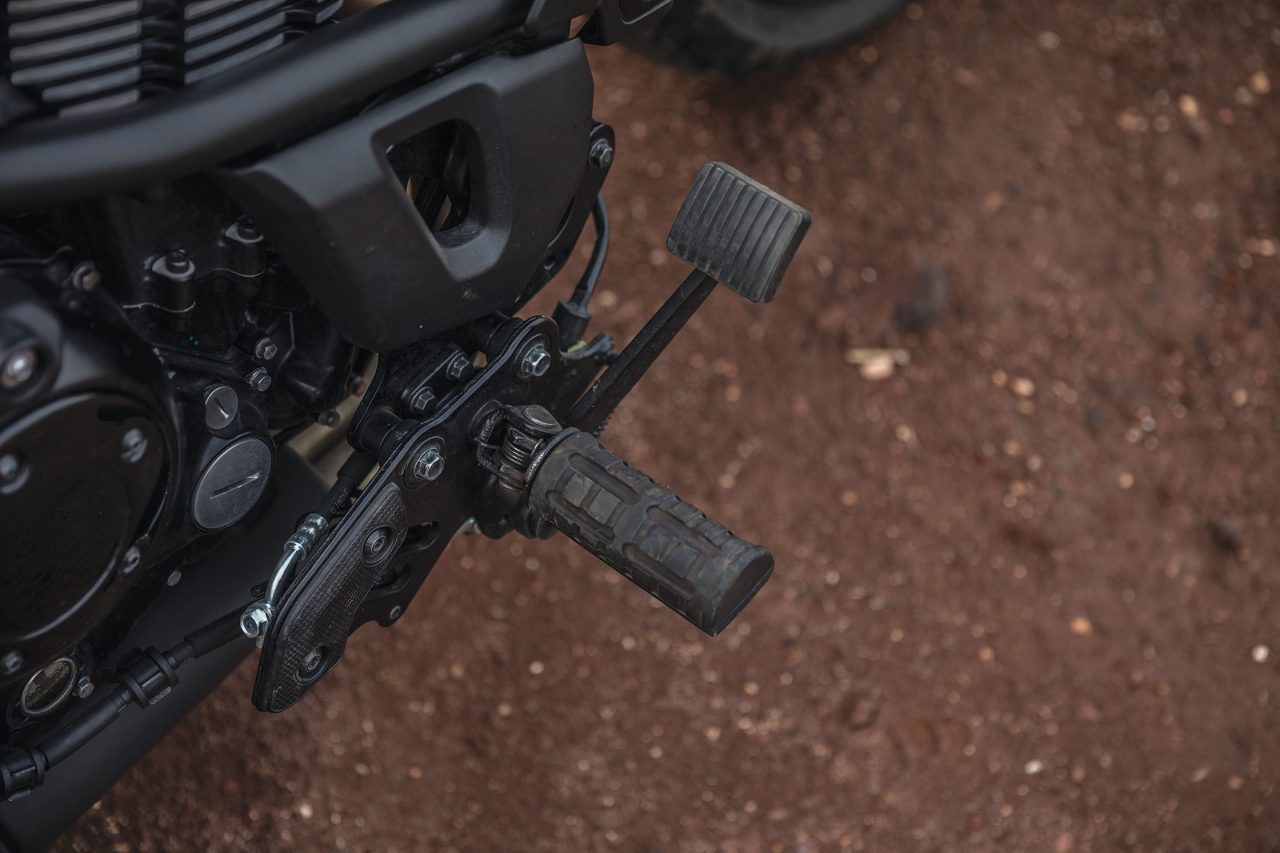 While appearances are subtle and fairly unremarkable, the Vulcan S will sweep you off your feet once you get moving. Effortless and approachable are the latest characteristics that manufacturers are going for. And they've certainly managed to squeeze out a bucket load from this one. This 649cc engine is as usable and refined as a parallel twin can get. It's amply tractable in the lower revs, but once you give it some juice it will lunge forward with tenacity; not something you'd expect from a cruiser. And all of this while retaining the linearity of power delivery. The engine has seen a fair few tweaks in transition from the ER-6n to the Vulcan S, so has the gearbox. It's an eager little tyke, this one. It doesn't have a luscious sound track or seductive curves to mesmerise you, but it will absorb you with its sheer enthusiasm. Of course you will have to curb that enthusiasm over speed breakers. The mere 130mm of ground clearance just isn't a match for the overly endowed humps that litter our roads. The under body positioning of the exhaust makes sure of that. And yes, it could have done with a slipper clutch.
But that does bring me to the part about this motorcycle that probably impressed me the most, the ride quality. Sublime is the word. With the rear suspension set on the softer side, the Vulcan S simply glides over the sorry excuse we have for roads in this country. Be it high or low speed, it doesn't seem to get unsettled one bit over shoddy road conditions. Of course that does translate to a slight wobble if you happen to get a bump mid corner, but nothing flamboyant. You could stiffen up the rear if you've got some canyon carving planned. The Vulcan S doesn't set out to be outright sport oriented and it isn't. But the planted feel, low centre of gravity, and predictability of it will encourage you to squeeze out a little more. If you need to break the inertia at some point, the brakes will do a decent job, nothing too impressive. The front brake has a bit of a spongy feel to it. Nothing a set of aftermarket pads can't fix.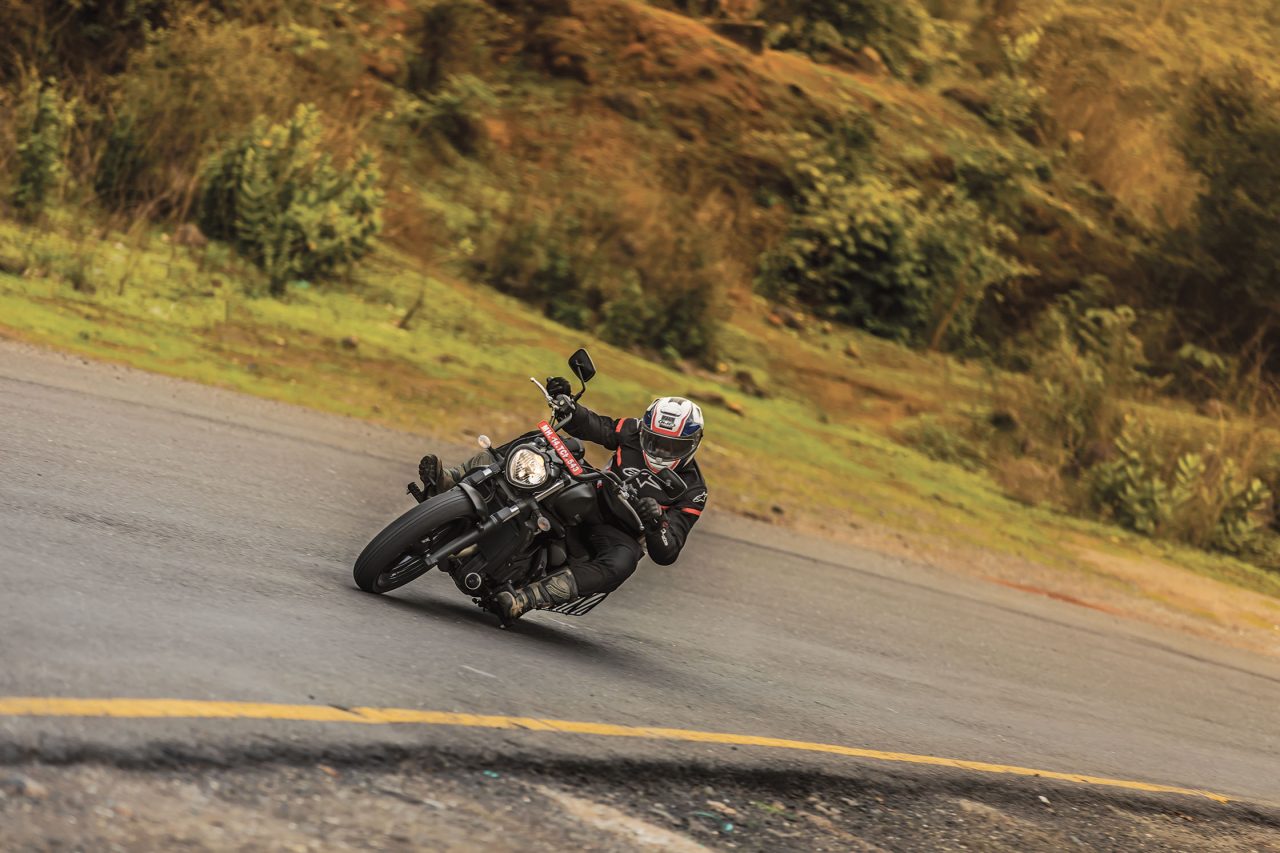 If you aren't really an attention seeker, The Vulcan's proclivity to coax you into riding a little harder is what will rope you in. There's nothing better than the shattered look on people's faces when they weren't expecting such a deceptively small, plain looking cruiser to be this quick. Kawasaki has figured out that the replacement for displacement is a strong engine and good handling. The Vulcan S could easily keep up with big-bore cruisers that have almost double the torque. Of course it'd probably fly past them if a set of corners pop up. There's also no denying the absolutely solid build quality that will not disappoint. While the Vulcan S is a few grand cheaper than the Harley-Davidson Street Rod, it's got Dunlop Sportmax tyres that the Harley's MRF rubber can't really match up to. While it's far from outrageous or earth shattering, the Vulcan S does make for a very viable motorcycle as a stepping stone into the big leagues.
MOTODATA
Kawasaki Vulcan S
POWERTRAIN
Displacement: 649cc, parallel-twin
Max power: 60 bhp@7500 rpm
Max torque: 6.42 kgm@6600 rpm
Transmission: 6-speed
CHASSIS
Type: Perimeter
BRAKES
(F/R): 300 mm disc / 250 mm disc
SUSPENSION
(F/R): Telescopic forks / monoshock
TYRES
(F/R): 120/70-R18 / 160/60-R17
DIMENSIONS
L/W/H (mm): 2310/855/1090
Wheelbase: 1575 mm
Ground clearance: 130 mm
Seat height: 705 mm
Kerb weight: 235 kg
Fuel capacity: 14 litres
PRICE: Rs 5.58 lakh (ex-showroom, India)