Life for most Indian motorcycle enthusiasts used to go something like this: ride an old bike or a 100cc bike or an old 100cc bike, and get hooked to the idea of motorcycling; then, proceed to deepen said hooking with 150-200cc machines, while figuring out which format of motorcycling ('cruiser', naked or sports?) appeals most; continue down that path for a few years, always yearning for the epitome of one's chosen format, and sooner or later accepting that most of us will never be able to afford a motorcycle worth Rs 20 lakh. Along this journey, I'm willing to bet, some Royal Enfield or the other featured in some form or another. If we didn't want one, there was always someone around who was trying to get us on one. And now, that someone is Royal Enfield itself.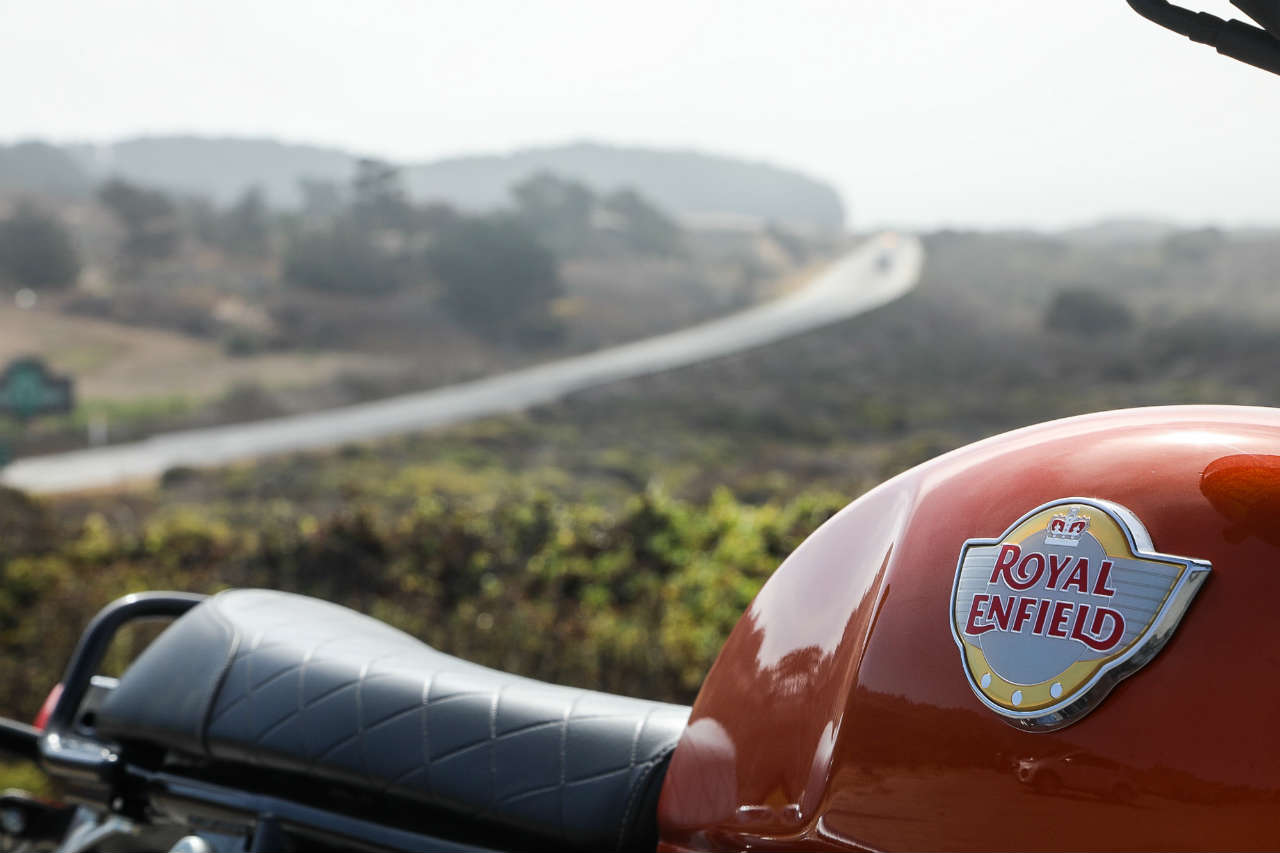 I'm fresh from a 240-km ride and several Instagram posts on the new Interceptor 650 in California. The ride route was a mix of fast and smooth coastal highways and twisty and mildly bumpy wooded hills, and the Interceptor performed well beyond the expectations of ALL Indian motorcycle journalists. That's saying something, isn't it? Now, I know that the last time we rode an all-new Royal Enfield, things didn't exactly go to plan, for some customers and for the company itself, at least in India. But once a reputation is sullied, it takes a lot to earn it back. And that's the thing – from this first impression, Royal Enfield has done a lot to earn it back. It may even have done enough to finally take its perception to the next level. But I doubt my words will prevent the skeptics and cynics from probably laughing their way through this story. What will is the motorcycle itself.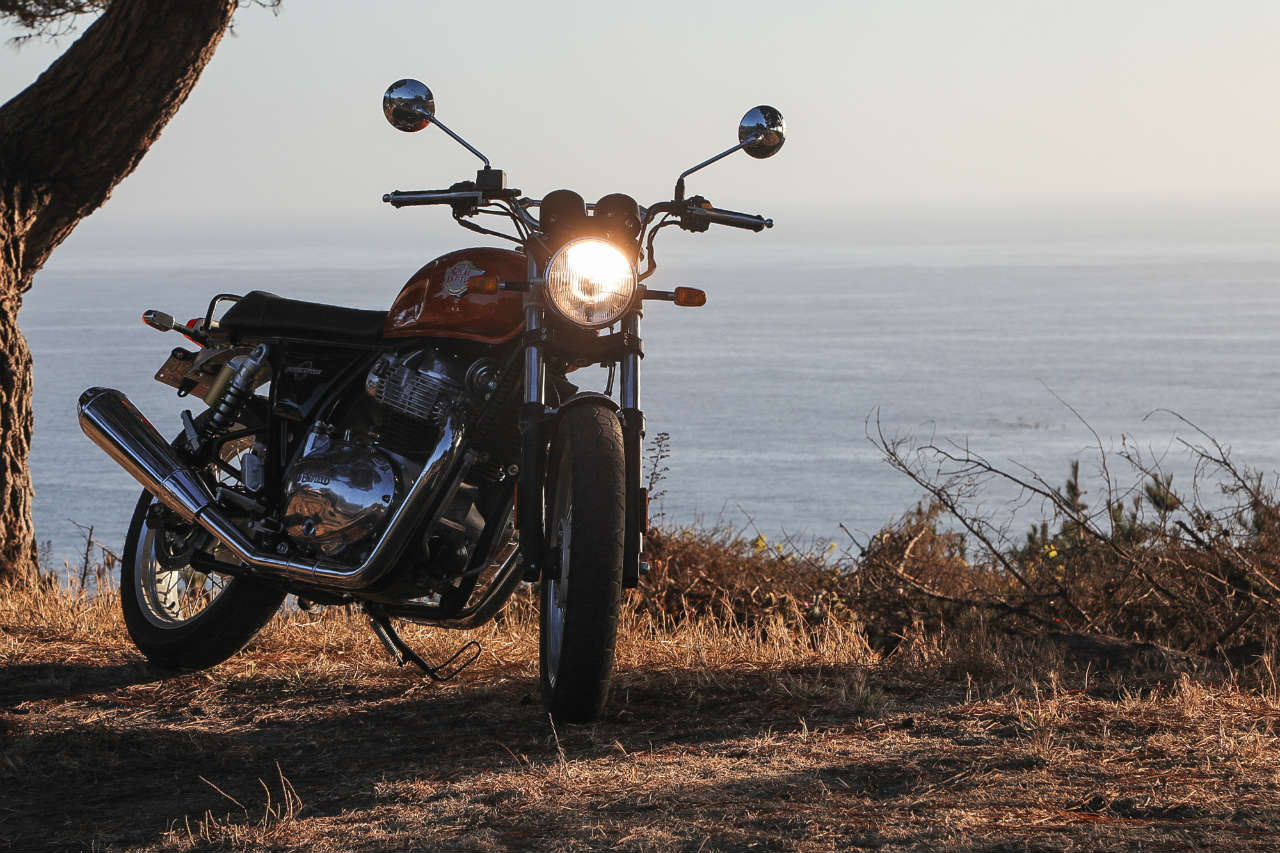 Even they will agree that the Interceptor 650 is one fine-looking motorcycle. It looks good parked anywhere, whether it's a never-ending beach or a hotel parking lot. Sure, there will be inevitable comparisons with and/or accusations of copying the Triumphs, but not when Royal Enfield announces its pricing. The Interceptor is all about nostalgic shapes and handsome charm which endow it with an easygoing confidence. Aesthetically, it's a win, but it's still very much a blank canvas for those who'd like to personalise it. Yes, the twin exhausts extend outwards a bit too much for my liking, but the reason for that, as I found out, was to ensure adequate cornering clearance. And, handle, it does. Very well, indeed.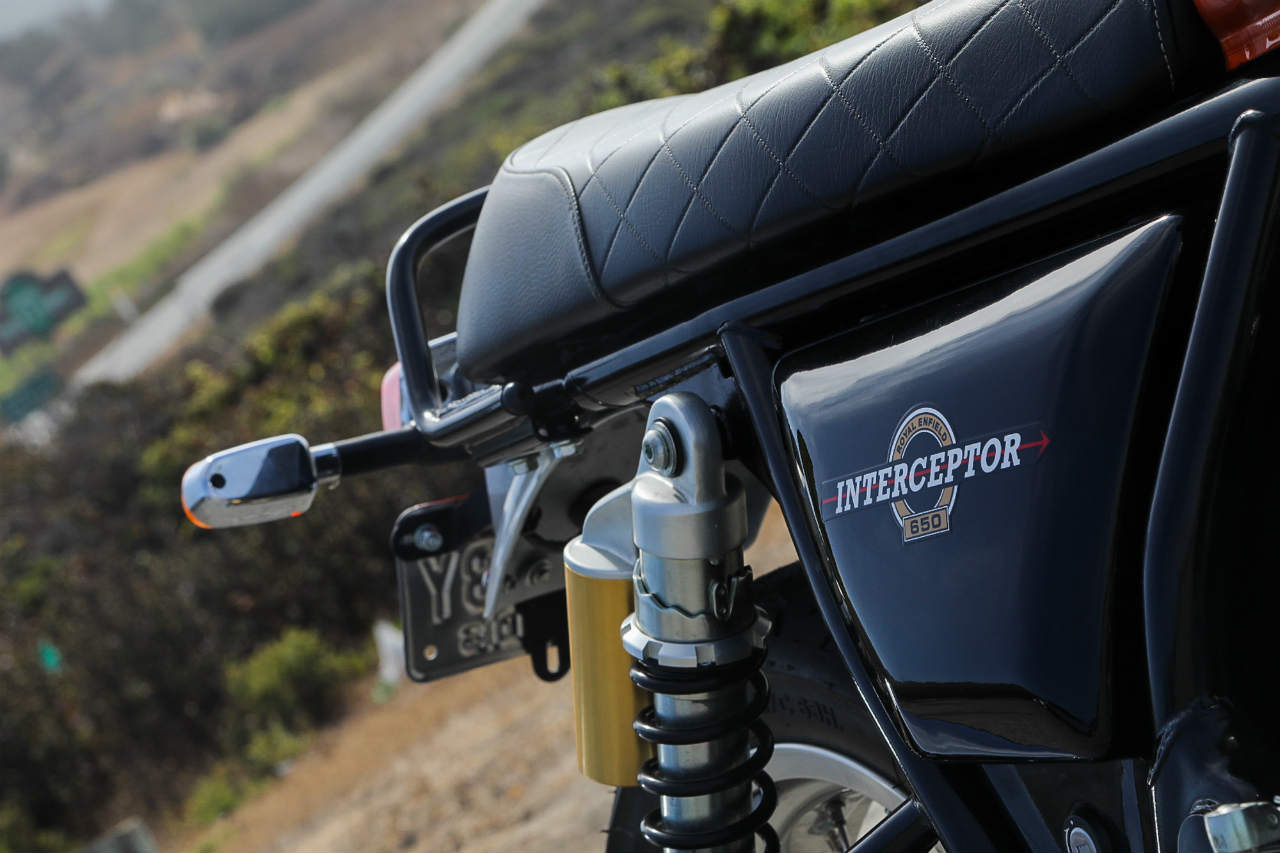 Reading '202 kg, without fuel' on the Interceptor's spec sheet seems like a mistake because the bike feels much lighter than that, whether wheeling it around and especially on the move. The 18-inch wheels are as irritant for me because there isn't much choice, should you want to change tyres to better ones. The good news is, the Pirelli Phantom Sportscomp tyres do a great job of keeping the rubber side down, even though it's more a matter of trust rather than feedback. Bombing through fast sweepers was just as easy as hooking through tight hairpins. Not once did the bike feel as if it'd let go, and even on a gravel-strewn stretch, there was plenty of warning before it did.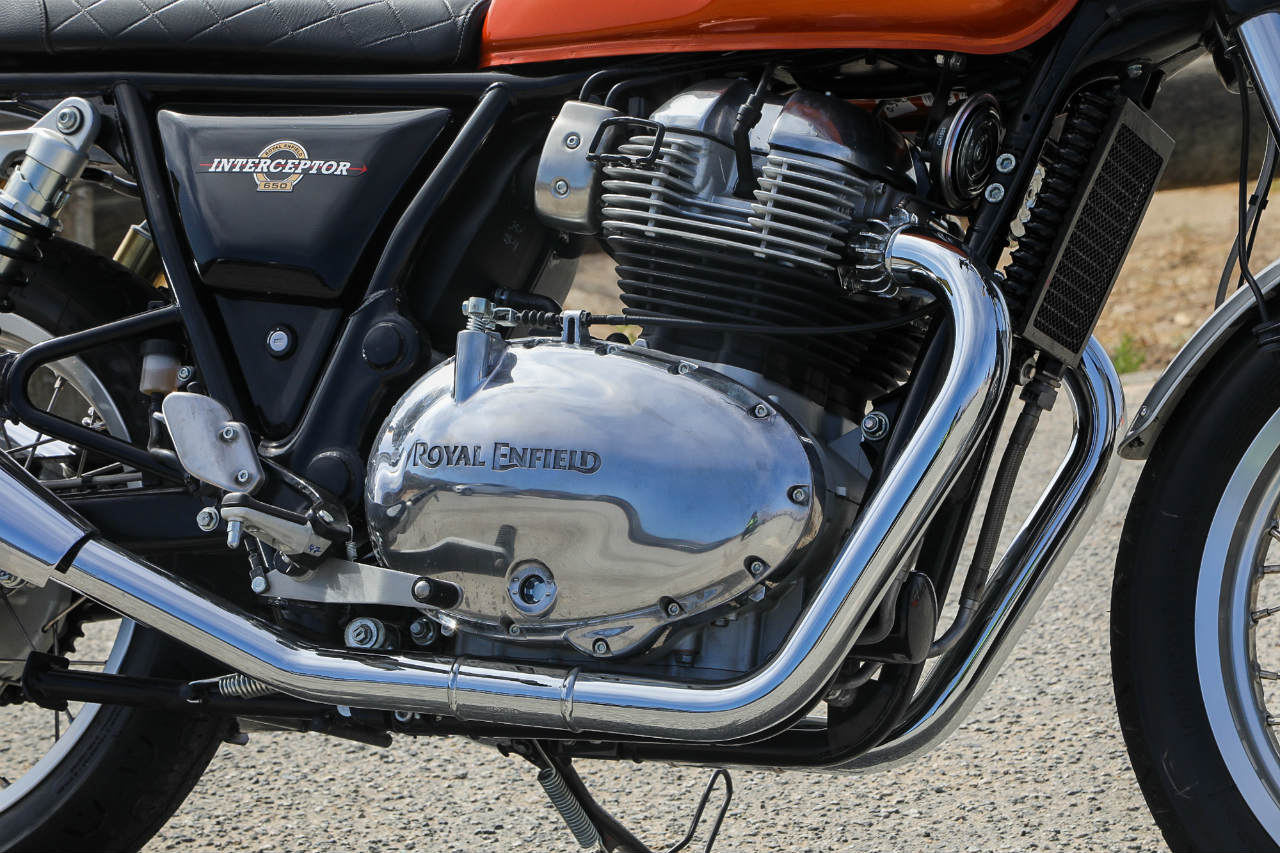 The Interceptor's riding position might seem upright in photographs, but there is a slight lean towards the 'bar even for a six-foot rider. The footpegs are gently rearset, and it's an effortless and comfortable place to get used to. Well, almost. The seat isn't the plushest around and it's certainly not an all-day affair. Lighter riders may fare better than my 86 kg did. At best, I can think of spending 100-120 km on the seat before I have to relent to the pins and needles in my backside.
The brakes, equipped with ABS, are fantastic. I lost count of the number of times I overcooked a corner and had to call on the 320-mm front rotor (admittedly, I didn't use the rear brake much), and it simply slowed the bike down without making it want to stand up and go straight into oncoming lanes. Indeed, this combination of strong braking and nimble handling is what makes the Interceptor a hoot to ride, an attitude that goes beyond what its easy-going appearance might suggest. It's a hooligan in gentleman's clothing. With a 650cc fist to back itself up with.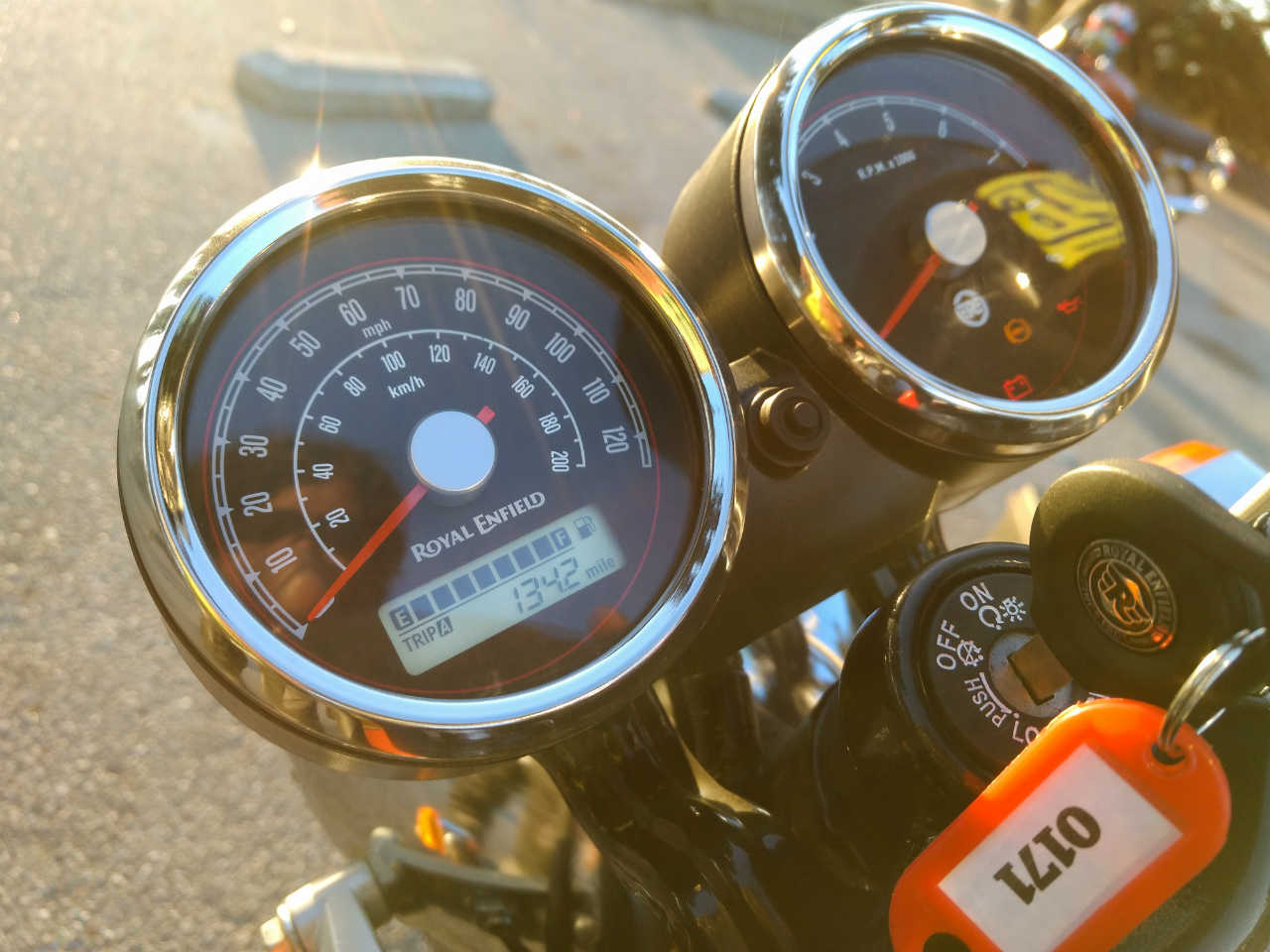 That parallel-twin motor really is the star of the show. For those waiting to hear it, yes, it's unlike any Royal Enfield motor you've ever met, even the old twins. It's smooth (no, really!), fast (no, really!) and feels unburstable (no, really!). Barely 10 minutes into the ride, I harassed Rajat, our group's lead rider, into going flat out on a straight stretch, and we pulled away to see 110 mph on the American-calibrated speedometer. That's 177 kph on the meter, and there seemed to be room for more velocity to come. However, seeing as we didn't want to ride straight to an American jail, that would remain the fastest we'd go on the ride. That is not just a sign of how fast it is – more importantly, it's evidence of how easy it is to get comfortable on the Interceptor right away. This welcoming motor will appeal to people new to large-capacity motorcycles as well as those who've been riding them for some time.
Acceleration is strong and satisfying, even if there was quite a bit of wind blast to contend with on our ride. The gearbox is, I'm almost inclined to believe, straight out of Japan, it's that good. For the first time in my life, I did not encounter a single false neutral on a Royal Enfield. That 47 bhp almost cries out of joy at the fact. And when it comes time for a hurried stop, the slipper clutch keeps things and the wheels in line, so you don't become a crossed-up piece of nostalgia who's about to fly off the road and into a tree. In fact, it's almost a wonder how well the Interceptor works.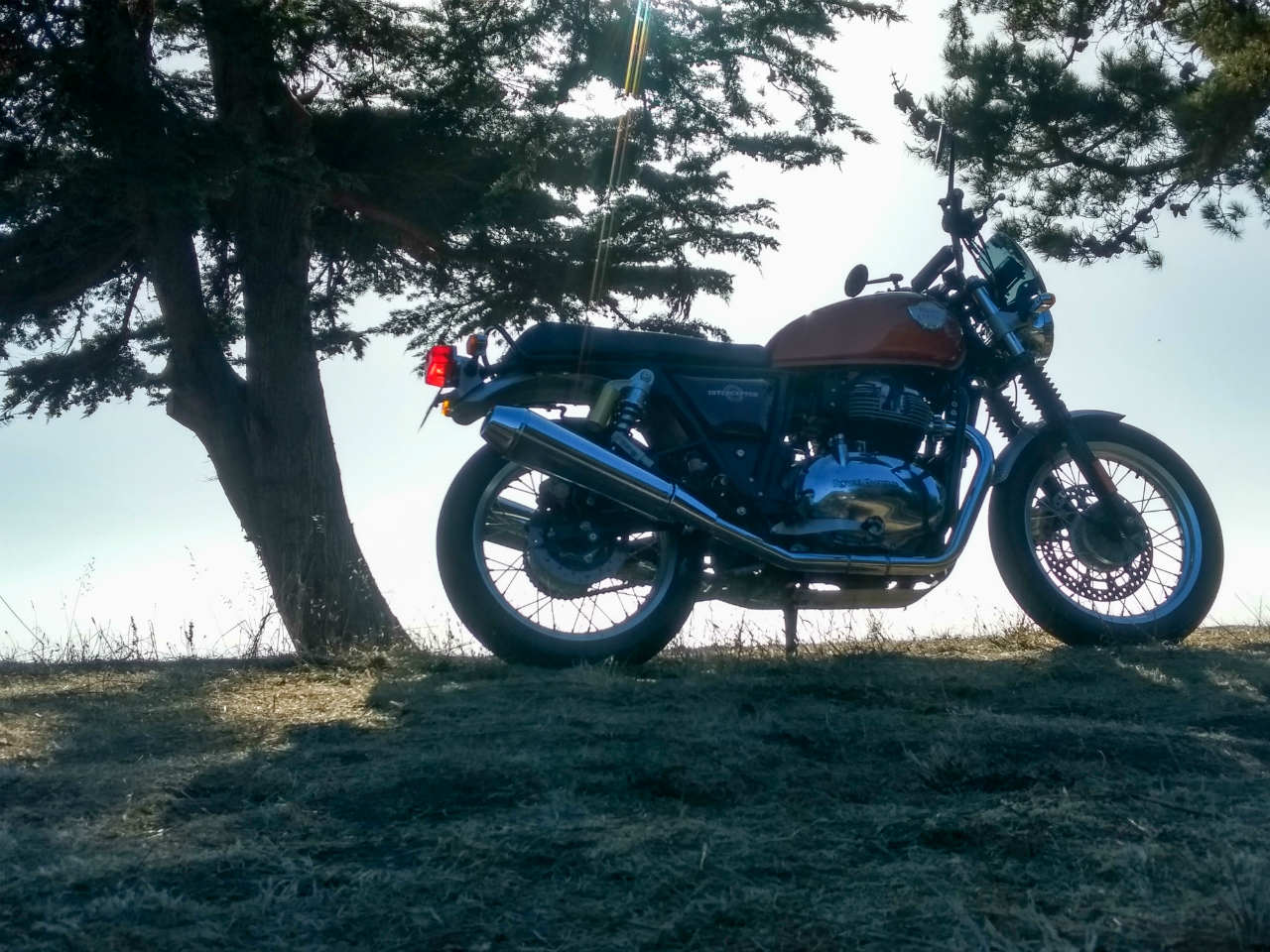 Sure, there will be doubts about this motorcycle. And even now, I'm wondering how it'll hold up in Indian conditions ridden the way I did in California. But I'm certain of one thing: for those who were stuck on the set route for Indian motorcycle enthusiasts, this Royal Enfield might just be the timely intervention, um, interception they needed. Take away the Royal Enfield badges and logos, and then ask someone to ride it and say which brand it is. Whatever their guess, they won't mistake it for anything other than a world-class motorcycle. Life won't be the same for the Indian motorcycle enthusiast again.