Every once in a while you get a motorcycle that just feels right in the very first few minutes of riding. The BMW F 900 XR is one of those bikes. My time with this motorcycle started at the dealership that's located on the western side of Andheri, Mumbai, an area that is infamous for exasperating traffic jams. There's ongoing road-repair work every 100 metres, and autorickshaws and two-wheelers scrambling to squeeze through every possible gap. One needs every trick in the book to make his way forward or be stuck forever in this congested maze.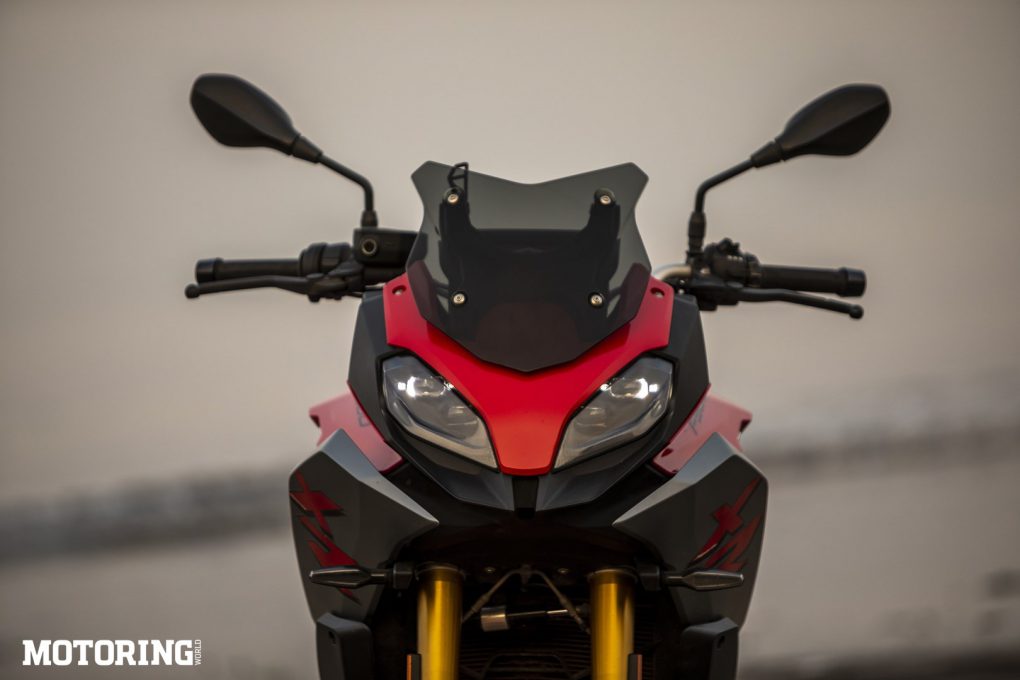 Before I dived into the mess, my concern was the F 900 XR's 825-mm seat height. Standing 5'7″ and tip-toeing in bumper-to-bumper traffic is not what I wanted with a bike that costs Rs 11 lakh! Thankfully, the seat is contoured so well it allowed me to reach the ground with firm footing on both sides. Phew! Well thought, BMW. Also, as I was making my way through gaps, I realised how slim and compact the motorcycle is. I was able to squeeze through the same openings that motorcycles 1/8th of the F 900 XR's displacement and less than half the weight were clearing.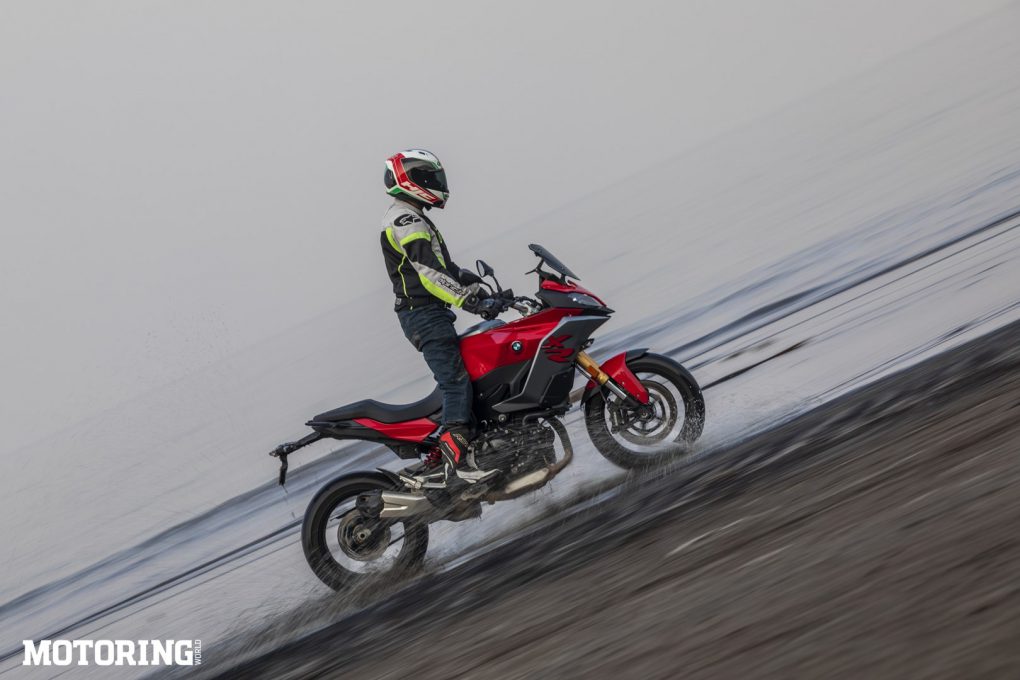 The reason for this agility is its excellent weight distribution. BMW may be new-ish to the middleweight sports-touring segment, but it's been making bikes for nearly 100 years, after all. The weight is present in the bike's lower half, while the raised fuel tank and the stepped seat along with the wide handlebar keeps you in the centre of the motorcycle. A place of zen for effortlessly manoeuvring a motorcycle.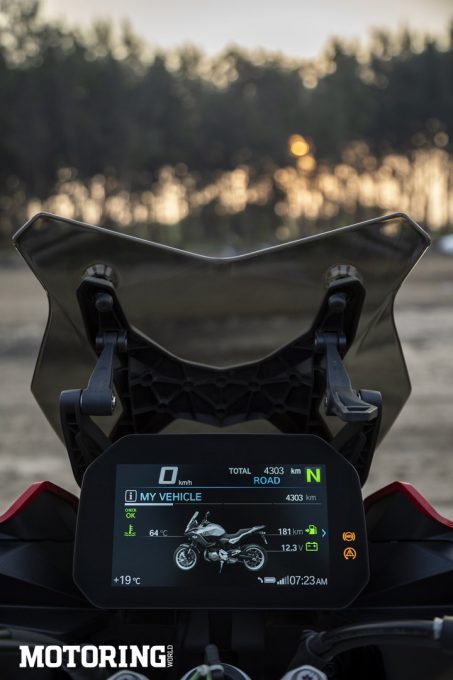 Once I was out of the traffic-ridden bit, I grabbed a handful of throttle just for kicks. Little did I know that I would only scramble to reach for the brake, courtesy of the brute acceleration that I wasn't expecting. The F 900 XR has a parallel-twin mill which suggests a linear power delivery. However, instead of that, it's packed with oodles of torque in the lower range. The reason for that was the 270-degree firing interval, mimicking the sound and character of a V-twin. This is a motor that can catch you by surprise if you're not alert enough.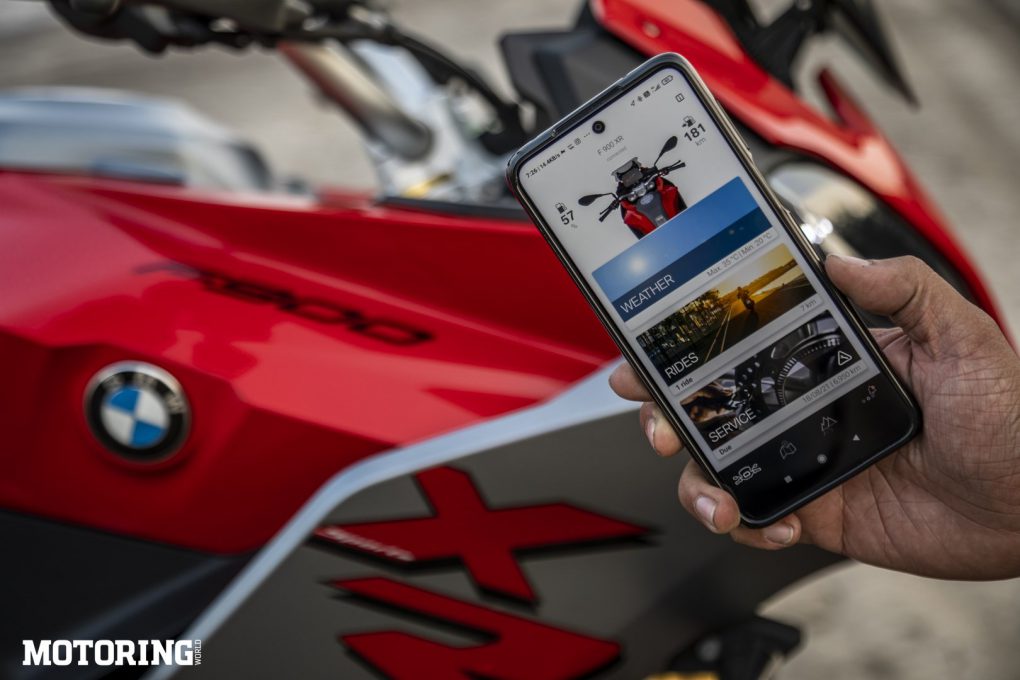 Now, since the motorcycle was available only for a couple of days, I had to make the best of the time at hand by riding it as much as possible. The next morning, I was out on the highway before dawn, cruising in sixth cog, the motor purring at 3000 rpm and the speedo indicating 100 kph. The LED headlamps lit up the road ahead really well, inspiring me to even engage cruise control for a few sections. The abundance of torque even at that rpm is enough to chug along with no downshifts needed to make overtakes. Meanwhile, every time I did drop a gear or two, the F 900 XR was happy to surge forward at full steam, quickly reaching for speeds that are nowhere near legal.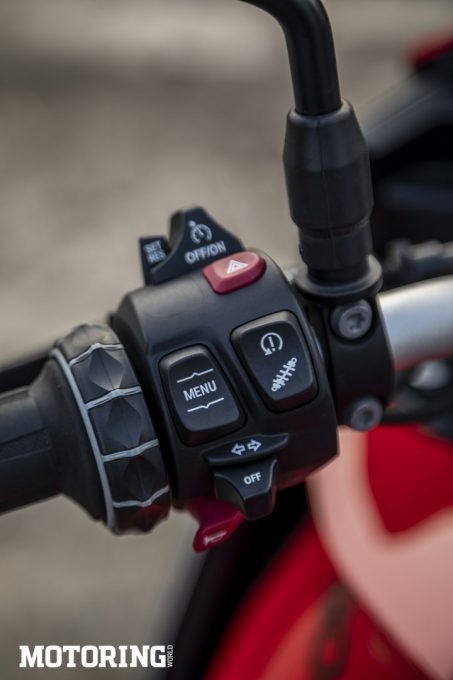 Now, since I had the top-spec Pro version, it was equipped with some cool electronic wizardry like electronic damping for the rear suspension and a bi-directional quickshifter beside the cruise control function. To my surprise, the quickshifter would always shift cogs with a jerk, especially in the lower rpm band. Not something that I would expect from a motorcycle like this. Nevertheless, I made a few more attempts, but the result was the same. In the end, I was better off using the clutch and blipping the throttle for my gearshifts, regardless of upshifts or downshifts.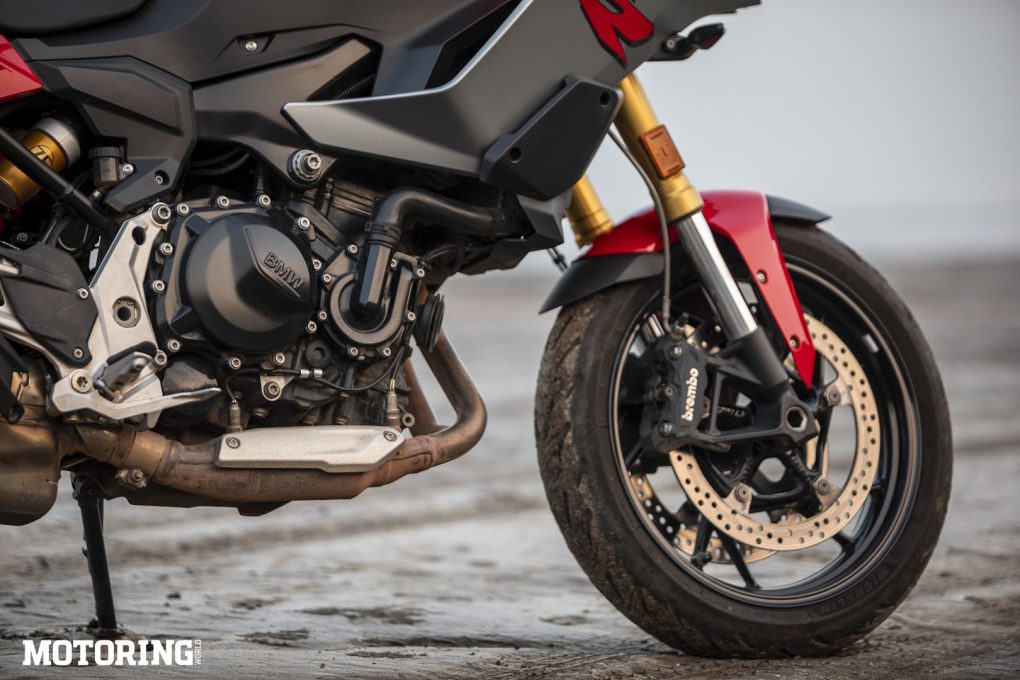 Although the 895cc motor has been derived from the F 850 GS, the bore is slightly larger, pumping out 103 bhp and 9.38 kgm. To be honest, these power figures are enough for all real-world speed thrills and arm-stretching acceleration runs out on open roads. Yes, more power always equates to more fun, but it also adds to the commitment and concentration needed to stay in control of the machine. I believe it's practically pointless having a powerful motorcycle and not being able to use most of it. Instead of chasing outright horsepower, it's better to chase the twin satisfaction of usable power and saved money in the bank. And the F 900 XR lets you do exactly that, again and again, with good memories rather than close calls.
Speaking of close calls, I had one when I entered a corner hot and realised the road was turning in tighter. A litre-class bike would have probably snapped back at my immature move, but the F 900 XR took it in its stride as I grabbed a handful of brake to shed speed. The cornering ABS did its job flawlessly as I was able to track my line back and clear the corner. In that respect, the F 900 XR enjoys carving corners as long as you approach them smoothly. Not a drawback, but that is what this motorcycle is capable of and there is nothing wrong about it. Also, the reason why I was comfortable pushing it to that limit was because of the peace of mind delivered by the fantastic brakes.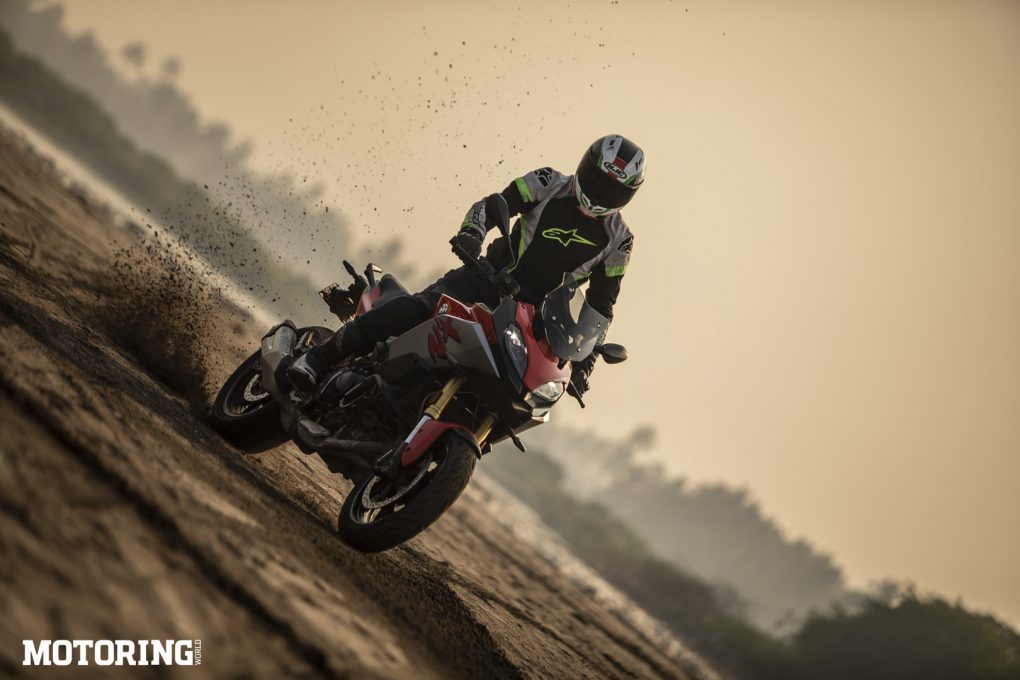 The F 900 XR is a capable sports tourer that does not expect a lot from its rider. It has enough power, is tech-savvy with enough vehicle info to play with and also to impress your friends with. The best part of the F 900 XR, though, is still that it doesn't test the rider's abilities, but instead offers an experience to remember every time you thumb the starter that makes you want to go back, asking for more.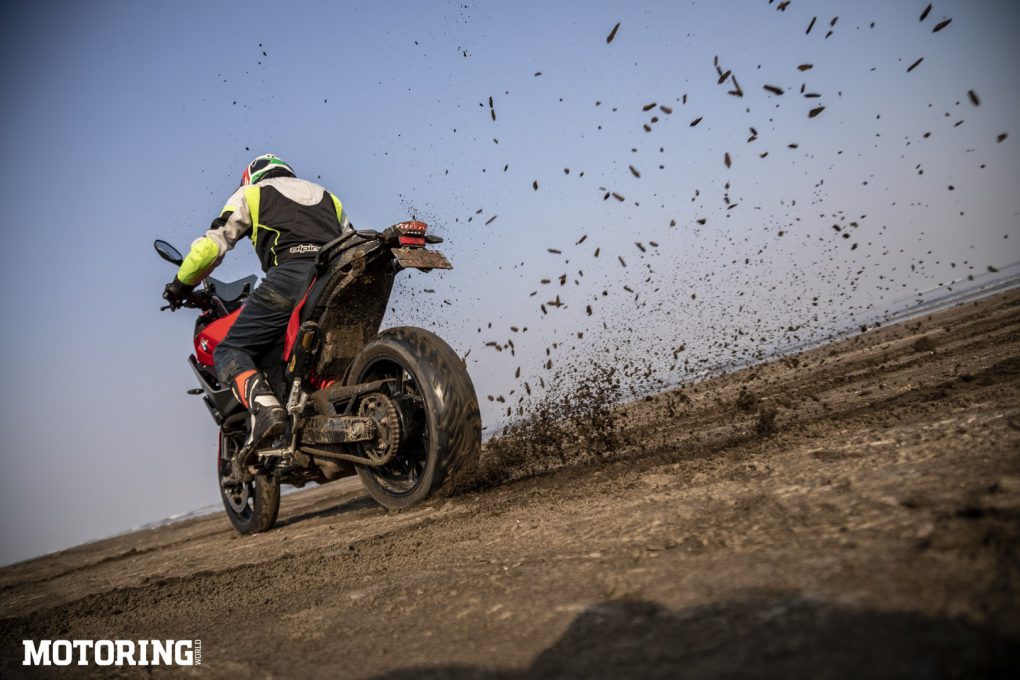 Click here to view more detailed pictures of the BMW F 900 XR Pro.
MOTODATA
BMW F 900 XR Pro
POWERTRAIN
Displacement: 895cc, parallel-twin
Max power: 103 bhp@8500 rpm
Max torque: 9.38 kgm@6500 rpm
Transmission: 6-speed
CHASSIS
Type: Bridge-type, steel shell
SUSPENSION
(F/R): 43-mm USD / monoshock
BRAKES
(F/R): 320-mm dual discs / 265-mm single disc
TYRES
(F/R): 120/70 ZR17 / 180/55 ZR17
DIMENSIONS
L/W/H (mm): 2160/860/1320
Wheelbase: 1521 mm
Ground clearance: NA
Seat height: 825 mm
Kerb weight: 219 kg
Fuel capacity: 15.5 litres
PRICE: Rs 11.65 lakh (ex-showroom, Delhi)