The human foot is the first form of transport, but mankind eventually learned to domesticate animals, with horses primarily used for transportation. And that continues even today. They are the forerunners that made it possible for humans to achieve so much, playing a crucial role in our progress. Like horses, motorcycles have been responsible for so many things, too, without which life would be simply unimaginable. There is absolutely no question as to why the bond between a horseman and his horse is special, and also closely relatable with motorcycles. So much so that we have even named motorcycles after them.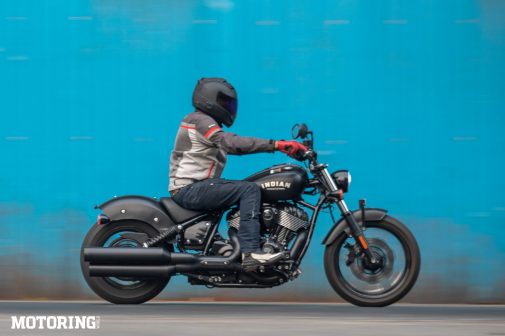 I have come to live by the fact that motorcycles are the easiest and the most liberating way to experience freedom in the most unadulterated manner. One such example here is the new Indian Chief Dark Horse. This new Chief is an all-new motorcycle that Indian has reworked from wheel to wheel, denoting the new generation of Indian motorcycles. And you should also know that this new Chief also commemorates the 100th anniversary of the iconic name that Indian introduced in 1921.
So it shouldn't be that difficult to believe if I were to tell you how good this motorcycle is, right? Trust me, it bloody sure is. To begin with, it produces a menacing 16.51 kgm of raw torque. To give you an idea, that's more torque produced than a BMW R18 or a Ducati Diavel or even a Harley-Davidson Fat Boy. I am talking about some serious acceleration here. No matter what cog it's slotted in, a quick whip of the throttle is all that's needed to send this motorcycle shooting forward. And all this rush comes from the new air-cooled Thunderstroke 116 motor that sits in the steel-tubed frame of the Chief Dark Horse.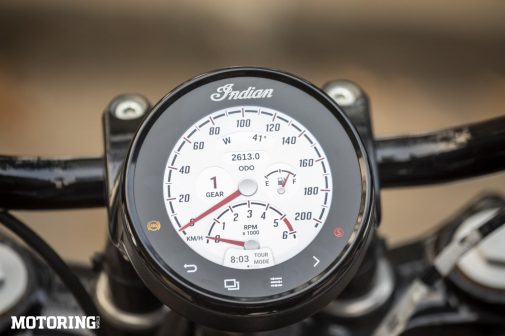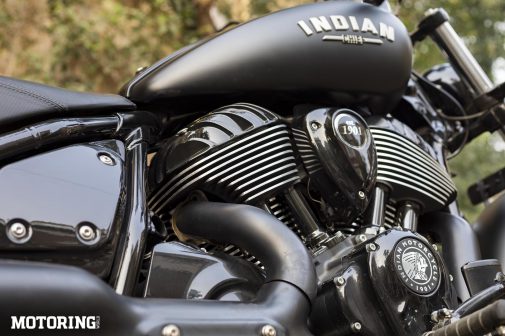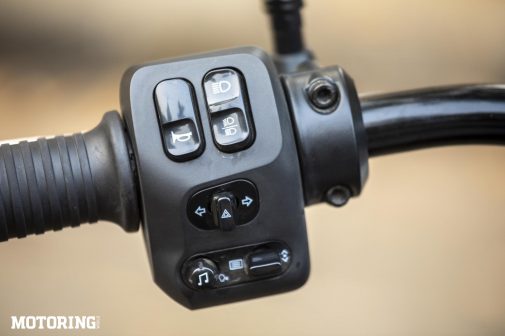 Compared to its predecessor, Indian has taken a different approach with the new Chief. Gone are the big flared fenders, chunky headstock and the other ornamentation that gave the motorcycle its big, brawny look. The new Chief is none of that, as it now features a modern look with a more minimalistic approach. I personally still like the previous look of the bike, but that's just me. While the company has adapted to this new design language, it has also made the motorcycle better to ride (more on that later). This specific model here is the Dark Horse version which gets the full blacked-out theme. Apart from the very few chrome bits, everything from the body panels to the engine, wheels and the exhaust gets the blacked-out treatment.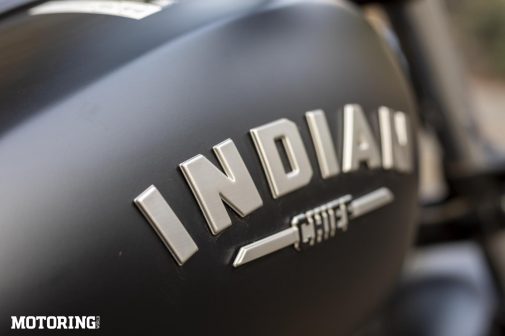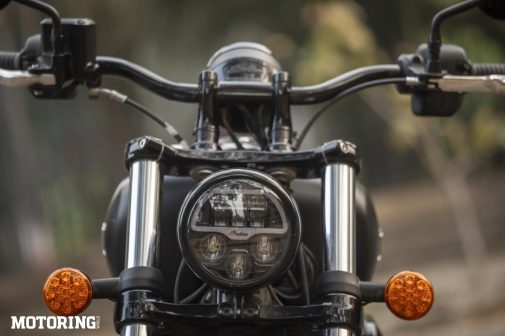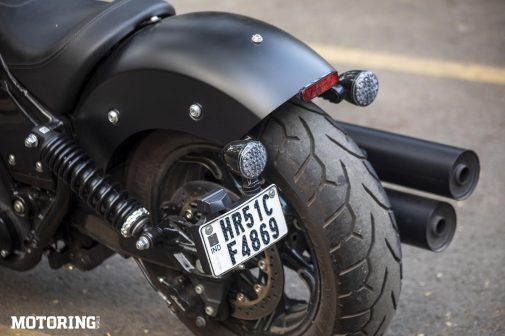 Going hand in hand with this theme, the new Chief comes with a bunch of modern features like a bright LED headlamp and LED lighting for the other auxiliary lights, a 4-inch colour TFT display that's packed with features with Bluetooth connectivity, in-built navigation, music, and some more. I know this tech list can be quite a turn-off for someone who wants to only ride the bike without being bothered by all of it. And this is easily possible with the Chief as the bike still feels mechanical in that aspect. Not many modern bikes are capable of delivering that versatility.
Although the Chief has gotten all new-fashioned and state of the art, what hasn't changed is the pleasure of riding it. The beautifully contoured saddle sits 662 mm off the ground, which meant I had a nice low stance with my feet kicked ahead and a flat drag-style handlebar to hold on to. The stance is a bit aggressive due to the handlebar, but that quickly became irrelevant once I started to pace the bike through its gears. That's because once you do get going, you don't feel like stopping. Despite the long wheelbase and large wheels, this bike is something else around corners or even while flicking it through moving traffic. It feels very natural even when switching lanes as its weight is well-distributed between the wheels. It is only when I had to take U-turns or haul it off the kickstand did I feel that 304-kg kerb weight.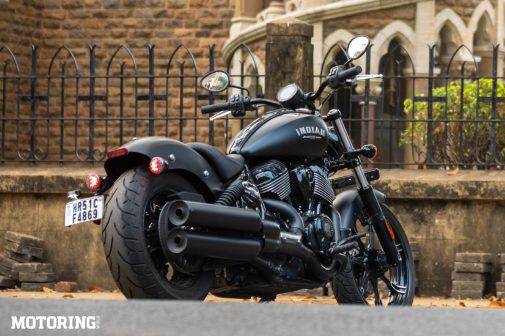 In traffic, I have had enough experiences in the past where I have cursed the heat emitting from the engine, especially with V-twins. While I had mentally prepared myself for it, Indian has done a smart thing to avoid that by including cylinder deactivation — at a standstill the rear cylinder gets deactivated for better heat management. Once the throttle is applied, the cylinder begins firing again. Brilliant. Coming to the brakes, 300-mm discs at both ends do a fine job of shedding speeds. They don't have a strong bite, but are adequate enough to keep matters in control. The same goes for the suspension which, despite only 75 mm of travel at the rear, is good at flattening most road undulations. And no, despite my constant fear of the low ground clearance of 125 mm, the bike didn't scrape its underbelly on any of the speed breakers I went over.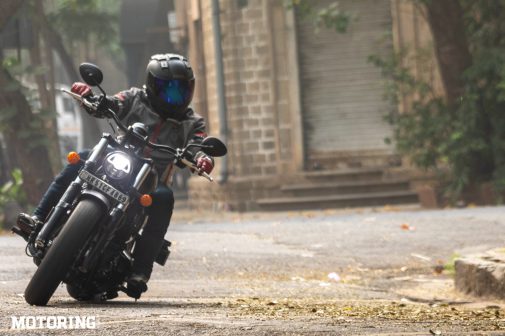 The new Chief Dark Horse is the modern expression of what Indian wants to offer with its new lineup of motorcycles. It might have lost its unmistakable design and the butch stance that commanded road presence. But for what it has lost, the Chief has also gained with dynamics and weight management, making it a fun bike to ride with the abundance of torque from that gem of a motor. It is a motorcycle that is engaging and effortless, one that adds value to the garage. Given its speed, agility and endurance, the new Indian Chief is no less of a thoroughbred itself!
MOTODATA
Indian Chief Dark Horse
POWERTRAIN
Displacement:
Max Power:
Max Torque:
Transmission:
1890cc, V-twin
NA
16.51 kgm@3200 rpm
6-speed
BRAKES
F/R: 300-mm disc / 300-mm disc
TYRES
F/R: 130/60 R19 / 180/65 R16
DIMENSIONS
L/W/H(mm):
Wheelbase:
Ground Clearance:
Seat height:
Kerb Weight:
Fuel Capacity:
2286/922/1253
1626 mm
125 mm
662 mm
304 kg
15.1 litres
PRICE
Rs 20.86 lakh (ex-showroom)