Usually, when one hears the word 'electricity' and 'life' together, the third word that follows is 'Frankenstein'. But this is not that kind of story. I have to say that I've watched with great interest the race to make India's best two-wheeled app. Everyone wants the best screen, the best range and the best charging options, all at the best possible price. Various companies have tried to come up with different solutions to this enviable task, and each has had varying levels of success (and the other thing) given India's recent tentative infatuation with EVs. And everyone's been looking over their shoulders and holding their breaths for the giant to enter the fray. Well, the giant is here, but it puts forward a newborn name — Vida, Hero MotoCorp's electric arm.
The name defines life, in Spanish, and is easily an ambitious one that seeks to redefine at least part of two-wheeled life around the world, if not all of it. And when Hero sets its mind to something and declares its ambitions, we have to sit up and take notice, right? And when we do, we find ourselves facing a new electric scooter, the Vida V1. It comes in two variants, the Plus and the Pro, with a few minor differences that you are welcome to check out online. I'm only here to give you the briefest of first impressions, and hopefully figure out why Hero's made the choices it has with the V1.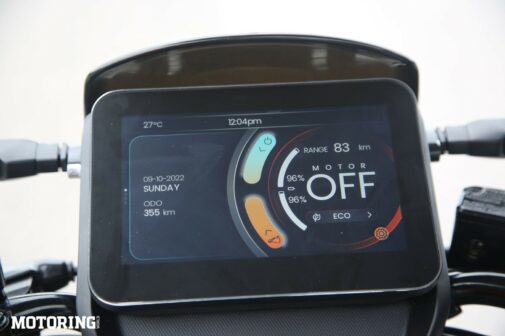 As far as its appearance goes, the V1 is a mix of interesting elements and some curious ones. The floating panels on the apron and flanks look quite nice, as do the LED headlight and tail-light whose LED DRLs look like horizontal palms facing each other as if they're protecting something. Life, perhaps? The wheels' design is good as well, and the big screen on the handlebar is topped off with a small fairing. Then there's the split seat (not sure why) and an awkward tail that evidently prefers function over form; both of these are because the tail is designed to be a modular unit, and an upcoming model will ditch the pillion seat for more storage. And the teaser image for that looked quite good, I have to say, much better than the one I rode. And while I know these things might be subjective, I did think that the V1's plastic quality and overall design didn't really fit the bill (literally. More on that at the end). Removable batteries along with a plug-in charging are a good idea, too, though my back thought otherwise after pulling out the 11.5-kg units from under the seat a couple of times.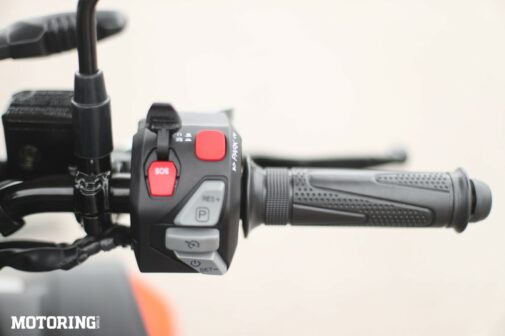 When it comes to features, the V1 offers enough to rival your smartphone with its well-designed and easy-to-use 7-inch touchscreen. Even while wearing gloves, I had no problem poking my way around its menus and options. Keyless access is one of the most pertinent features, and there are many more that appear only because an electric scooter makes it very easy for them to do so. For example, there's cruise control, reverse mode, a two-way throttle, various 'connected' features, and an SOS button — all examples of what happens when a tablet can be attached to a handlebar. Okay, the anti-theft alarm might be a good idea, but I wonder how long its charge will last if parked unsupervised near children who realise the scooter hoots if prodded.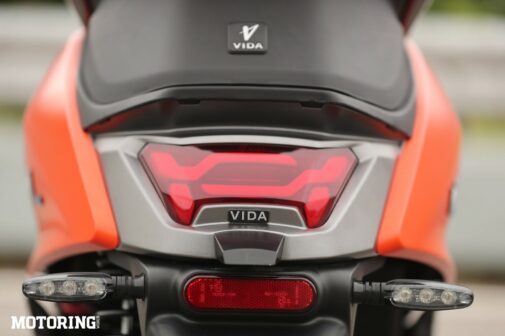 As for what actually matters, the V1 Pro has a battery capacity of 3.94 kWh and a motor rated for a peak output of 6 kW (8 bhp) and a continuous output of 3.9 kW (5.23 bhp), along with a maximum torque figure of 2.55 kgm. Also, the Hero R&D guys informed us that that range in WOT conditions is around 70 km in Sport mode and 115 km in Eco, with Ride mode somewhere in between. By the way, WOT is my favourite type of condition — it means 'wide open throttle'. And since that's not really feasible all the time in the real world, expect the maximum range to be much better than those figures, closer to the claimed 165 km. In any case, through an app (what else?) it is possible to tailor your own settings in Custom mode.
On the go, the V1 Pro had a nice whine that stopped short of sounding like an appliance. Or at least I thought so on the rainy day I whizzed around on one of the test tracks at Hero's excellent CIT facility. Hero claims a top speed of 80 kph, and I sat on the long straights at an indicated 83 kph without any strain after running into the brick wall of electronic confinement. Also, I rode only in Sport mode to get a proper feel of the scooter, and the other modes promise to water down the experience to lesser degrees in exchange for greater range. As such, the V1 Pro's performance falls into the current EV-ballpark; I couldn't tell if it was superior or inferior to any of its natural rivals, and any differences are likely to be minor.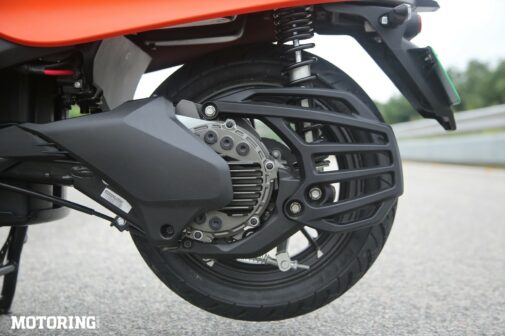 Twisting the regulator produced that welcome thrust of electric torque, although it did taper off after around 45 kph. Hero claims a 0-40 kph time of 3.2 seconds, and that was entirely believable. Other than that, regulator response is immediate and linear from standstill, and holds no unwelcome surprises. There really isn't much more to say about an electric scooter's feel because there are no vibrations, no real noise, no sensations. Which was also an opportunity to note that the V1 Pro's body didn't set off any rattles and/or squeaks, and that bodes well for handling rough Indian roads. But what made the V1 Pro truly enjoyable was its handling.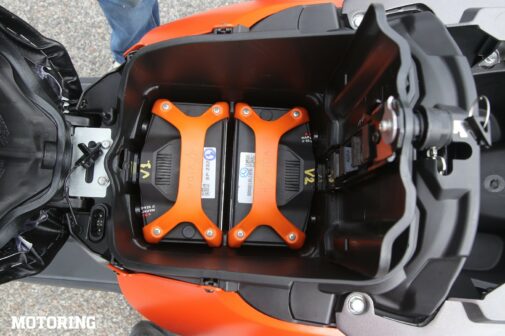 Weighing in at 125 kg, the V1 Pro was nimble and stable, with no chinks apparent in its handling armour at the test track. Likewise, commenting on ride quality would be like claiming to have captured a unicorn since that's how nonexistent bumps and holes were at the two tracks we rode on. Nonetheless, the V1 Pro went around the high-speed banking at top speed and gave me a lot of confidence even though the track was damp. Nothing changed on the handling track, either, and the scooter was eager to take whichever line I chose without getting unsettled. The brakes were strong and helped the V1 Pro dig into dry lines on damp corners, the 12-inch wheels kept it stable at high leans angles, and the hit of electric power catapulted it out of a corner and towards the next one. Quite fun, I must say. But is it all that we expected, especially since it's an electric scooter from Hero?
Given the scale and reach of Hero, I suppose we'll see how serious Indians are about going green. When the V1 pair's prices were announced (in a dome made in the shape of the Earth, no less), a hush fell over the entire hall; I suppose Hero's established reputation for well-priced products was expected to extend to Vida as well. Price is a big concern, especially since taxes and subsidies differ around the country. If you live in a state that has progressive EV policies, you're better off, of course. As it is, an ex-showroom price of Rs 1.65 lakh, including FAME-II subsidies, seems a bit excessive for a Hero. Or at least that was the general sentiment evoked by the aforementioned silence.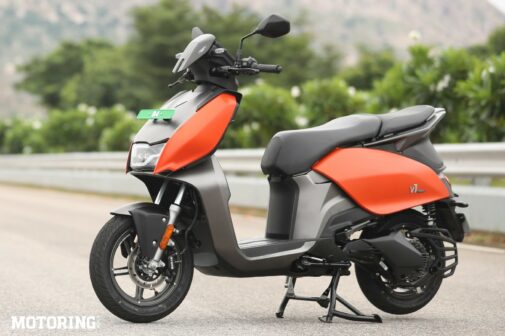 What's more, even Hero has announced deliveries only in three cities from mid-December onwards — Delhi, Bangalore and Jaipur. Isn't that expected from an inexperienced startup and expressly not from the largest two-wheeler manufacturer of the world that already sells millions of two-wheelers in India via its incredible network? I suppose, if anything, that Hero was compelled to make these choices only highlights the real constraints around electric scooters in India. For now, there's only one way to make them, and the current crop is it. In any case, with Hero finally harnessing the power of electricity, the EV monster is certainly more alive now than ever. Now to wait and watch what kind of story Vida turns out to be.
PHOTOS Hero MotoCorp
MOTODATA
Hero Vida V1 Pro
POWERTRAIN
Motor:
Battery:
Max Power:
Max torque:
Rated Torque:
Mid Drive IPM
3.94 kWh lithium-ion pack
6 kW (8 bhp)
2.55 kgm
NA
CHASSIS
Type: Tubular steel frame
BRAKES
F/R: 190-mm disc/130-mm disc
TYRES
F/R: 90/90 R12 / 100/80 R12
DIMENSIONS
L/W/H (mm):
Wheelbase:
Ground Clearance:
Seat height:
Kerb Weight:
1859/734/1163
1301 mm
155 mm
780 mm
125 kg
CHARGING TIME
5 hours 55 minutes
165 km (claimed)
PRICE
Rs 1.65 lakh (ex-showroom)