I've lost count of the number of times Kartik has mentioned his plan of buying a used KTM 390 Duke and doing a custom build with it. The ideas spoken about, from scramblers to café racers to supermotos and some more, have been plenty. And while he now owns a 390 Adventure, I have been chewing over how versatile and apt a 390 Duke is for a custom project.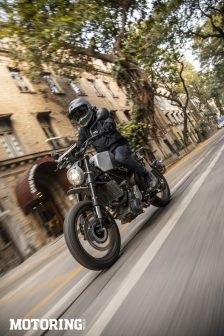 In a world where motorcycles are getting faster, more feature-packed and not to mention costly, I think a sub-50-bhp bike like the 390 Duke is quite a sweet spot in terms of performance. It has enough power to get you going at a fair clip, is relatively inexpensive to maintain, is compact and nimble enough for daily use, and it won't try to kill you in first gear itself. And it has a beautiful trellis frame, premium cycle parts, and scanty body panels, too. As I was mulling over these thoughts, Akash Das rode in on his 390 Duke that he has meticulously customised into a scrambler.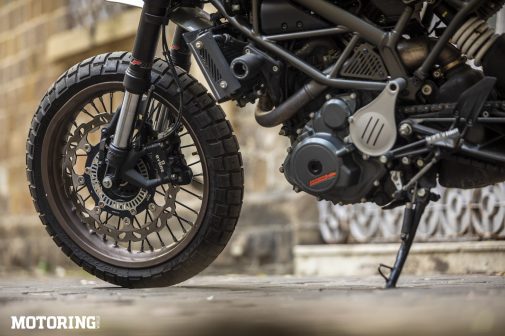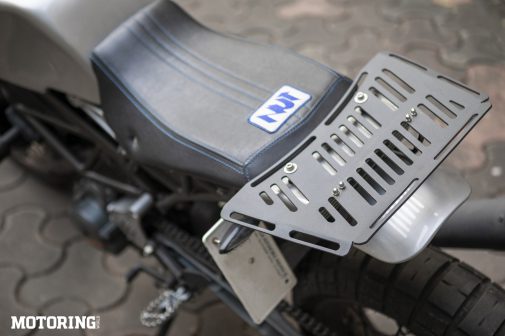 The first thoughts that came to my mind were a series of unmentionable words. After a quick exchange of greetings, Das asked me to lead the way to the shoot location nearby, and throughout the way my eyes were transfixed to my rear view mirrors, constantly trying to grab all the glances I could of the sweet-looking scrambler that. After reaching the location, and with time to spare as daybreak was yet to happen, I couldn't help but gawk at every detail on the bike.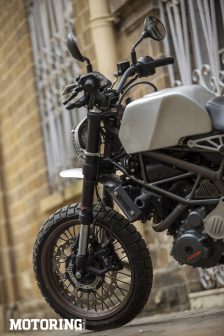 Das is a graphic designer by profession and also the art director at his firm, called BusyPeople. And when he's not busy being busy, you'll find him designing custom motorcycles. With a couple of builds already under his belt, this 390 Duke scrambler is the most recent and has taken the most time to complete. About two years, to be precise, and his approach to building a custom bike is very different from what we are used to in India.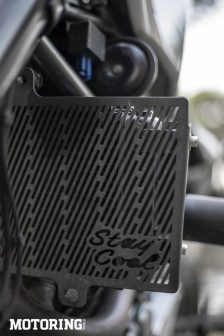 Instead of scribbling designs on paper, he sketches his ideas using 3D software, followed by making moulds using 3D printing, and finally casting the desired part. And that is just one part of it. The rear subframe has been altered for a more upswept look, while the stock handlebar has been swapped with a custom-made one. The headlamp and front sprocket covers, the petrol-tank cap and the tail-lamp casing have all been 3D printed. And that's not even half of the changes on this motorcycle.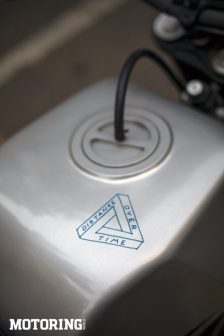 Since the pandemic happened while the scrambler was taking shape, outsourcing metalwork to build the fuel tank became a problem. The solution was to build it himself, which is exactly what Akash did. After several trials and errors, he finally managed to achieve the desired shape. Adding to the complexity of the fuel tank's design is that it's a two-piece unit; while the one underneath holds the fuel and is designed to match the mounting points of the stock tank, the outer cover fulfils the design aspect of it. Even the seat has been shaped in-house to get the exact contours and was later sent to be wrapped in suede-like material matching the bike's shade with contrasting blue stitching.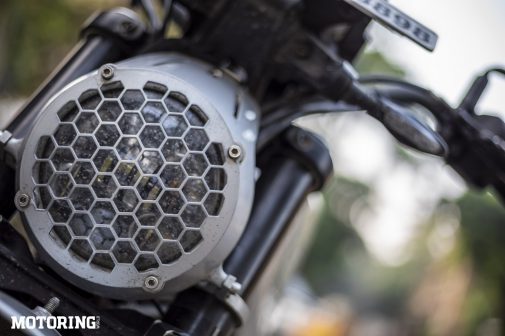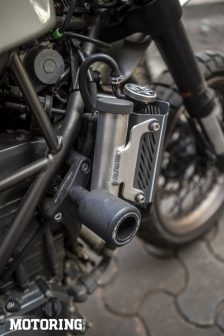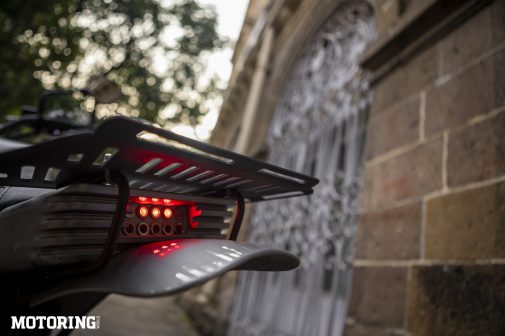 The level of customisation on this bike is so high that I would quite literally run out of space to write about it, but I'll try nonetheless. Further mods include a custom coolant reservoir, radiator and engine guards, and a luggage rack, too. To complete the scrambler look, the stock alloys have been replaced with wire-spoke ones, 17-inch Akront rims finished in matte dark nickel shod with Pirelli Scorpion Rally STR rubber, and hubs that needed to be altered to work with the KTM's factory-fitted ABS. There's also the lovely-looking Galfer disc for the front brake, and the custommade stubby exhaust canister. While the mechanical bits of the motorcycle largely remain stock, there's a noticeable drop in weight that has bumped up the fun factor.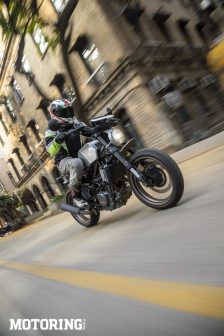 While the stock 390 Duke already has a fantastic power-to-weight ratio, Akash's 390 scrambler feels feistier, has a more engaging riding stance, and is eager to tip into corners. Once back from the short spin, while gorging on kheema at an authentic Parsi café, Das gave us a sneak peek at his next build. I can't say much about it as it's still in the design phase, but I can disclose that it will be a motorcycle that brings the past and future together. If this KTM is anything to go by, it'll be another masterpiece to look forward to!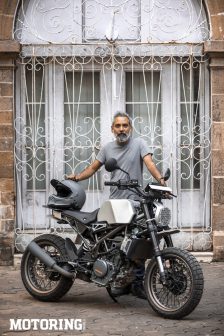 We'd like to thank Akash Das and his mechanic Dheeraj Sindhu for letting us have a go on this gorgeous custom scrambler.