Text by Patrique May
Photographs by Kartik Sadekar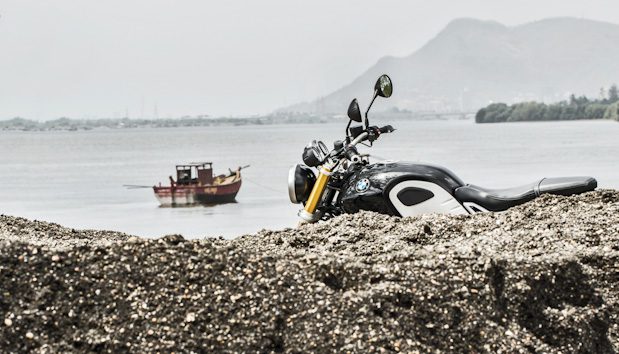 Quick, how do you know a motorcycle is close to your heart? Easy. You will be staring at it when you stop for a coffee after blasting down your favourite road. There you are, standing 15 feet away, taking a good sip of coffee and fumbling with your cigarette packet, but your eyes are constantly going back to the lump of metal and rubber leaning on its sidestand. If that isn't love, what is?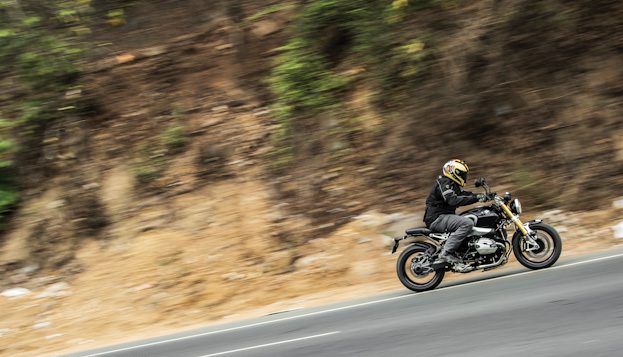 The lump I was staring at was the BMW R nineT, which incidentally is a phenomenal motorcycle. You can stop reading right here if you have the attention span of a modern-era teenager and go back to your screen of choice. Read on if you are old fashioned enough to understand the subtle difference between café racers, factory retros and, of course, love.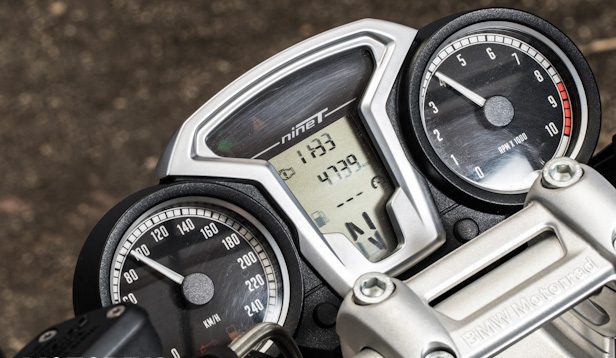 When BMW launched this motorcycle they did me a huge favour — I declared it to be my dream motorcycle. It was naked, had a massive engine, enormous pedigree, adequate performance and, most importantly, a price tag that ensured that my dream wouldn't become a reality. I don't know whether you'll believe this, but at the Auto Expo earlier this year, I used to go to the restroom farthest from where I was stationed, just so that I could walk past the BMW pavilion where the R nineT was parked. I did that for five days in a row.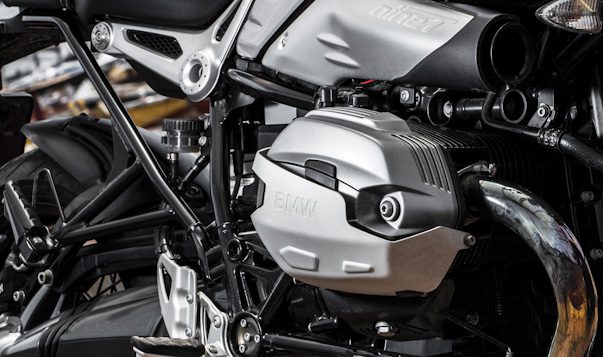 Well, life has its little quirks that won't let dreams remain where they should, and when Kartik called to find out whether I wanted to ride one, I was a shattered man. For the next three seconds. Next thing I knew, I was coming to terms with a rather heavy motorcycle (222 kg of it) that was gently rocking between my legs as I blipped the throttle. 'Welcome to the lusty world of horizontally opposed twins,' the company-fitted double-barrel Akrapovičs seemed to blissfully gurgle.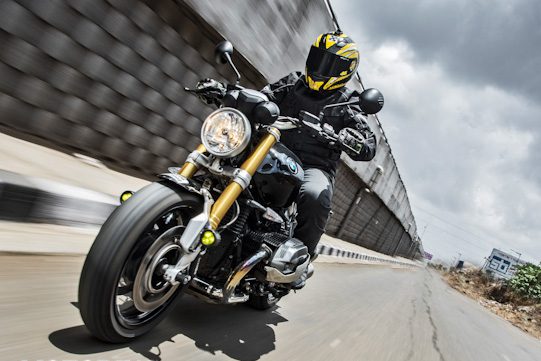 The R nineT's philosophy revolves around its engine. The entire motorcycle is built around the big boxer as a centre point. If you care to glance down while you are riding the bike, you are greeted by the massive engine overflowing on either side of the mammoth tank. BMW has used this layout to make all kinds of bikes — cruisers used by James Bond himself to Dakar-winning monstrosities and everything in between. And they have made it look good and work well in each of these applications. The R nineT gets an air/oil-cooled 1170cc version with 110 bhp and 11.9 kgm. But unlike its current compatriots, the R nineT relies less on technology.
There is ABS, but it cannot be switched off. There is no Telelever front suspension (thankfully), yet there is the Paralever rear setup; the monoshock can be adjusted, but in a limited way. There are no 'modes' that you can switch around, too — this motorcycle relies on the rider's instincts for good. The simple round headlamp and analogue gauges mock at those nakeds with praying-mantis-inspired headlamp clusters. All this means that this is a proper 'factory retro' that pays homage to the R90 in a big way, but one that believes in cross-dressing enough to transform into a stunning café racer. And of course, the nomenclature celebrates 90 years of BMW Motorrad. Purity of design and functionality of cycle parts win over Teutonic aggression and sophistication. Good, then.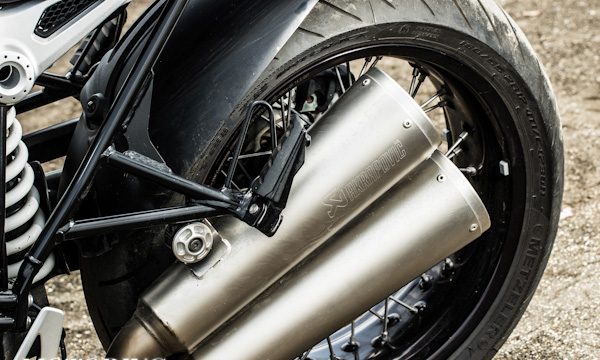 The gearbox is all zen and clicks through without making more noise than a mechanical time piece. The effect is naturally more pronounced because I am used to Harley-Davidsons. It may not have a full fairing and aerodynamics to assist it, but 100 kph can be dismissed in under 4 seconds with the aforementioned Akrapovičs emitting a guttural snarl — now that is quick enough for most human beings. I hit 140 kph before I realised that I was wearing the wrong helmet for a really fast run. The R nineT can do 200 kph according to the tech sheet and I really have no reason to doubt that.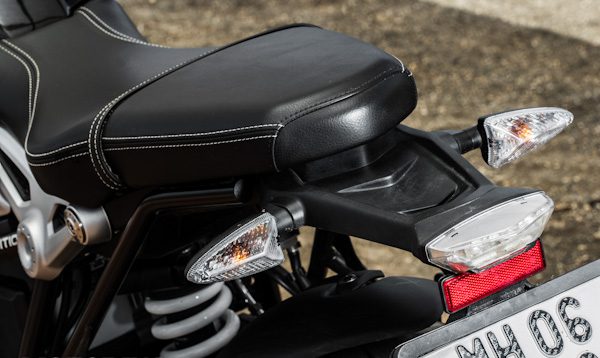 However, it is not the quick and fast numbers that matter here — it is all about the gooey torque that you are supposed to lay on tarmac like the freshly made icing over a slice of chocolate decadence. All right, all I wanted to say was there is an abundance of torque to play with and it is all available for you around 6000 rpm. While the radial Brembos are up to the task, I soon realised the trick to shed speed or to get the best out of the motor is to drop a gear and hit the apex and then gently roll the throttle. A word of caution, though — if you are not used to the resultant engine braking, you may virtually come to a halt. Soon, though, you'd master it and then it'd all be about progress without any interference from traction control or cruise control (told you, the rider controls this motorcycle). And that is why you start having a bond with the R nineT — you may love it for its looks, but there is enough substance for the love to last.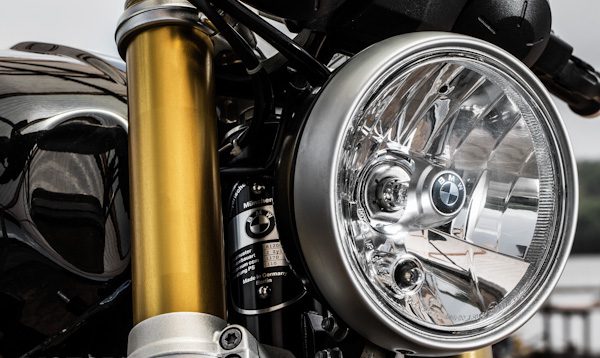 Its ride quality on rough Indian roads can be termed good except when you have to deal with dive from the front forks as you hit mid-corner bumps, something the Telelever set up would have eliminated, but hey, that would have upset the design balance of this machine. Compromise? Yes. But all is fair in love, right?
So it looks right, rides well and handles most of what you can throw at it. But what differentiates this motorcycle from the rest is the beautiful way it is built. Painted/brushed aluminium galore and each and every bit is stunningly designed and executed. Everyone who worked on this project, from the chief of design at BMW to the chef at the Brembo canteen can retire happily knowing that they contributed to a brilliant episode in motorcycle manufacturing. Past and present blend well, leaving a little bit of room for the future and the resulting cusp does not have a parallel.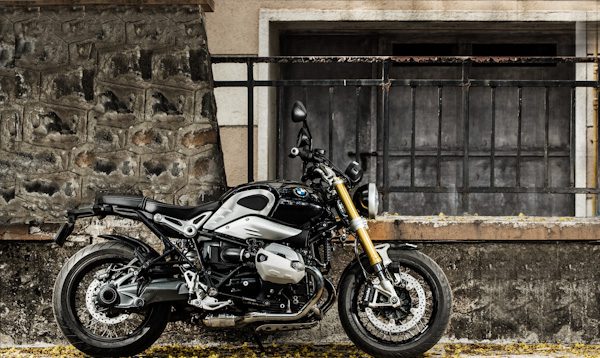 Sure enough, an early-era Ducati Monster would manage to look more exotic (red paint et al) and there are numerous custom café racers that would stand out more in the crowd. But the R nineT is testament to the fact that when someone like BMW has the will, it can produce a motorcycling masterpiece from their own parts bin and add soul to it. Needless to say, I am in love. Now, how do you say that in German?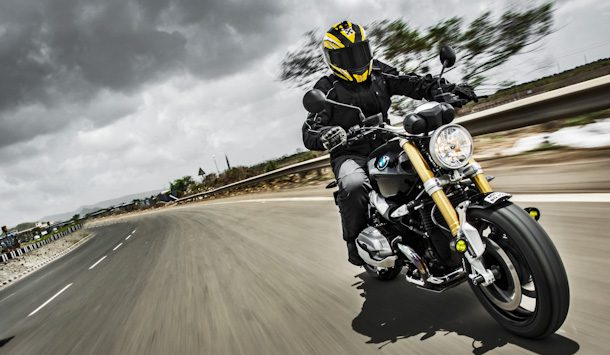 MOTODATA
BMW R nineT

POWERTRAIN
Displacement: 1170cc, boxer twin
Max power: 110 bhp@7550 rpm
Max torque: 11.9 kgm@6000 rpm
Transmission: 6-speed
CHASSIS
Type: Tubular frame
BRAKES
Front: 320 mm discs with four-piston callipers
Rear: 265 mm disc with dual-piston calliper
TYRES
Front: 120/70 ZR17
Rear: 180/55 ZR17
DIMENSIONS
L/W/H (mm): 2220/890/1265
Wheelbase: 1476 mm
Ground clearance: NA
Seat height: 785 mm
Kerb weight: 222 kg
Fuel capacity: 18 litres
PRICE: Rs 23.50 lakh (ex-showroom, Mumbai)