Our idea of what touring on a motorcycle has evolved quite a bit. Long gone are the days when cruisers were the obvious choice, for the age of the ADV bike is well and truly here. Here in India we have seen this segment explode, but all things considered, I always found the Triumph Tiger 800s to be the undisputed king of them all. Well, I finally got my hands on the only other motorcycle that had a shot at dethroning it.
Yes, I know you are well versed with the internet and already know the spec sheet, but let me get through it very quickly anyway ok? For starters, this is the F 750 GS, which is the more tarmac focused bike. It still has an 853cc parallel-twin (why call it the 750 then? Welcome to the confusing world of automobile nomenclature.) but makes less power than the F 850 GS. And while the bike starts at Rs 11.95 lakh, the bike we got had a bunch of optional extras, bumping it up by about Rs 2 lakh. Ok then, let's get on with it shall we?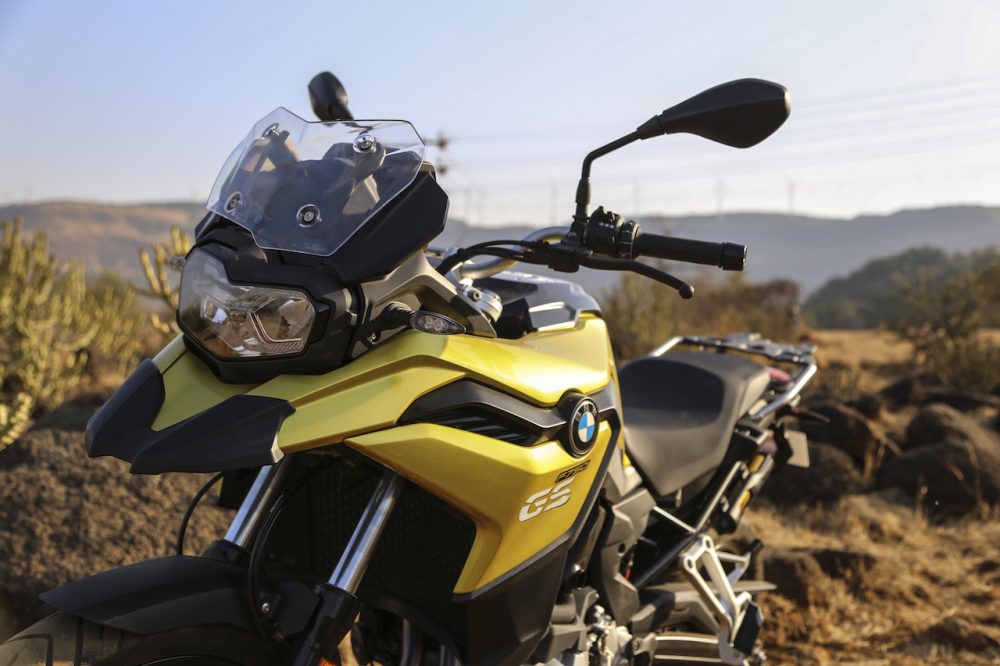 Visually it has a sharp and edgy design language. That ADV beak flows into an asymmetrical headlight and up into a short windscreen. The tank is chunky and the seat has a nice bucket to it before concluding in a high exhaust. I like how it looks. Modern and refined with a hint of adventure. Swing a leg over and instantly feels very compact and natural. The seat is narrow, and the reach to the bars is easy. This immediately inspires confidence as I could comfortably reach the ground. And when I took it off the stand, it felt light-ish too. And when I thumbed the starter and rode off, it felt even better. The bike is balanced so darn well, and everything just compliments it. The clutch action is super light thanks to BMW's version of a slipper-clutch. The ride-by-wire throttle is easy and the fuelling doesn't make the bike lurch forward. And all this is just at crawling pace.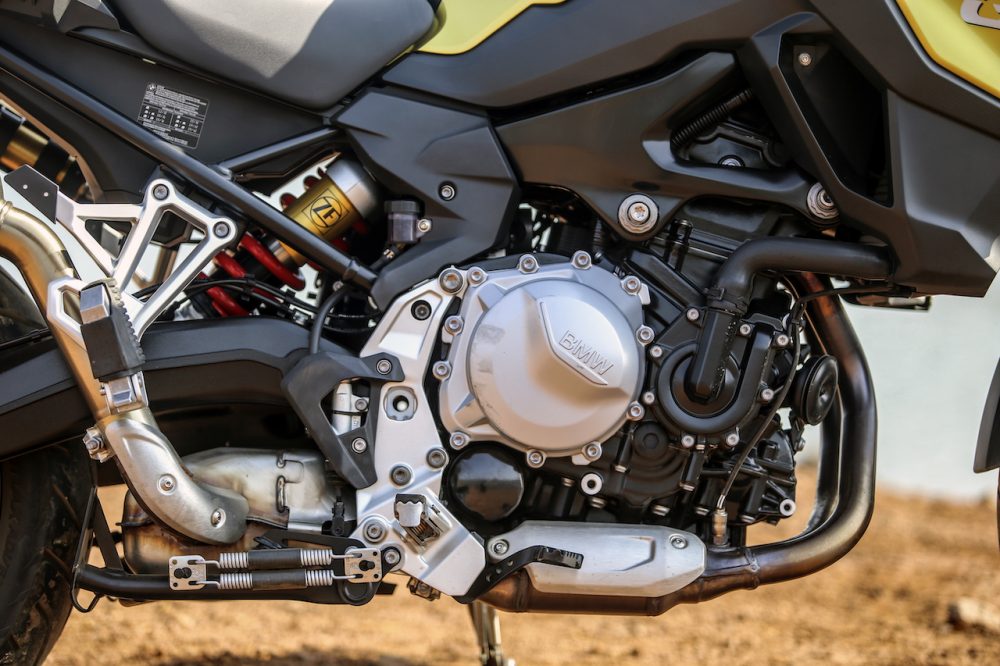 Once you get comfortable and start picking up the pace it gets better. That motor is full of torque and pulls strongly from 3000RPM all the way to the redline. Our bike had the optional Dynamic rider mode, and switching to that just turns this motor into a hooligan machine, as has been visually demonstrated for your delight. Best use it on tarmac though when you are ripping through the city or trying to catch a sunset, and switch over to Enduro mode for the dirt. Speaking of dirt, remember that this is the road biased variant, so don't go living out your Dakar dreams with this. Dirt roads and dusty trails are perfectly fine though, but I'd stick to the tarmac most time, and keep it slotted into Road mode as its just more relaxed at the lower end of the rev range. Don't worry if you do get up to speed though, as those Brembo brakes might be the best I've experienced on an ADV bike. Our bike was also fitted with the optional Dynamic ESA, which is electronic damping adjustment for the rear suspension. This makes a tangible difference to ride quality, and just adds to the whole premium feel of the bike. Unfortunately the front is telescopic, and at this price point you really expect upside down forks. The other disappointment are the stock Bridgestone tyres, which are almost as bad as the Pirelli Sportcomp tyres Triumph puts on its Modern Classics. They just don't grip as well as they should.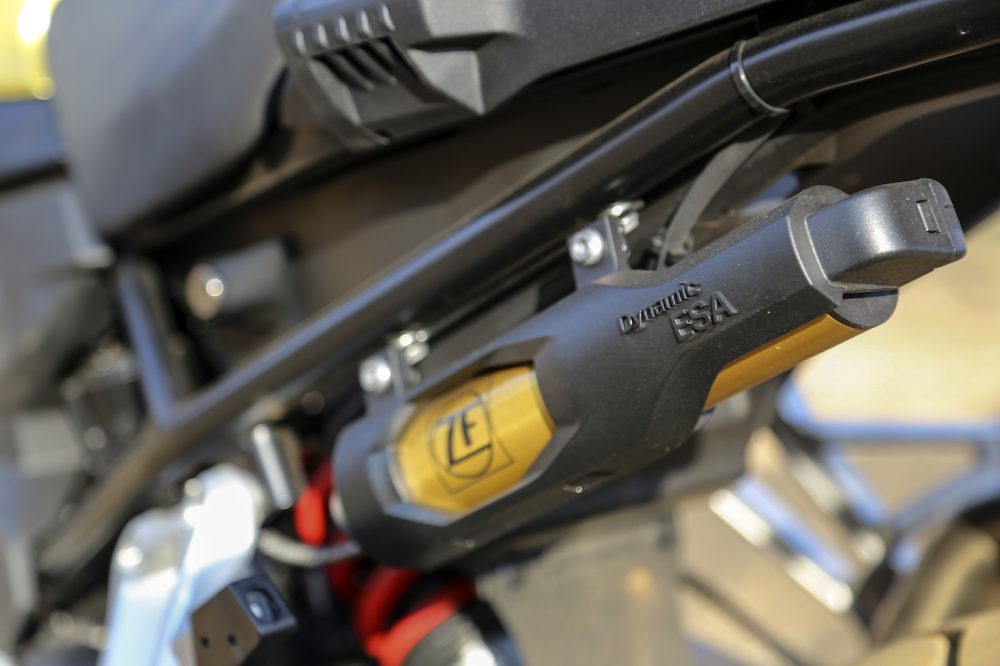 But all of that is easily forgiven because the rest of the bike is such a joy to use. The build quality is solid and worthy of the BMW badge. This is the fit and finish I was expecting from the smaller G 310 R/GS. This is the premium feel I want from a brand like this. And I haven't even spoken about that TFT colour display (also optional). It is borderline distracting, that's how good it is. You can connect your phone to it, and it'll show you directions on a map, alter suspension settings, show you who's calling and what song is playing. It is magical, and it is honestly better than Triumph's screen. It had me smitten, as did the rest of the bike. It has a fantastic ride quality, it is fast and very agile, and every bit of it feels premium. Of course it commands a premium in price too, and once you are through the options list, that gets even higher, but all things considered? I think it is worth it.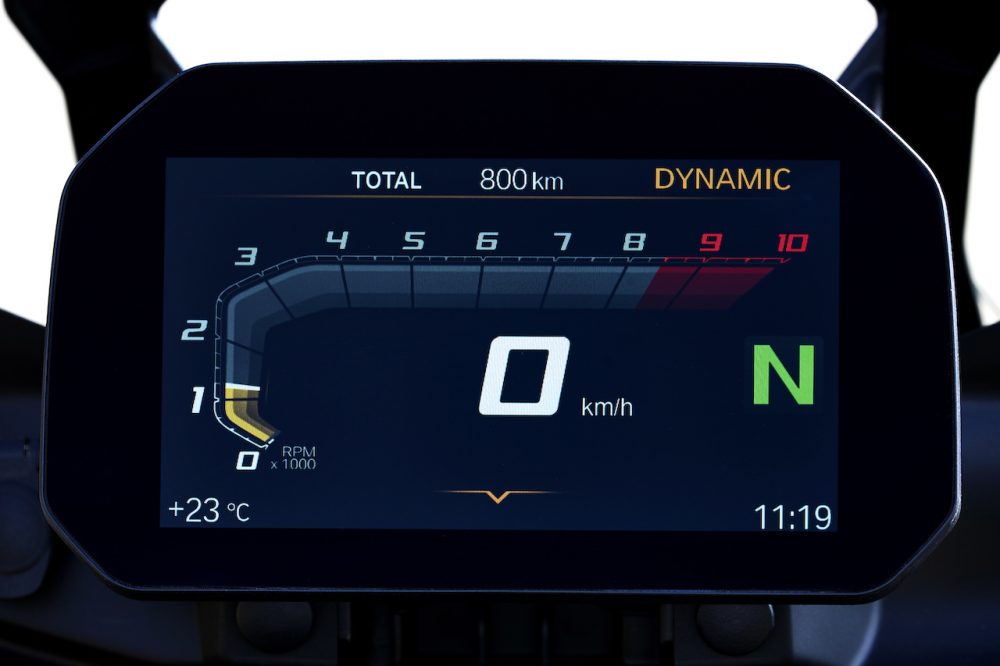 It isn't bulky, it is easy to ride, will munch miles all day and make sure you reach your destination dirty but with a huge smile on your face. What more do you really want from a bike eh?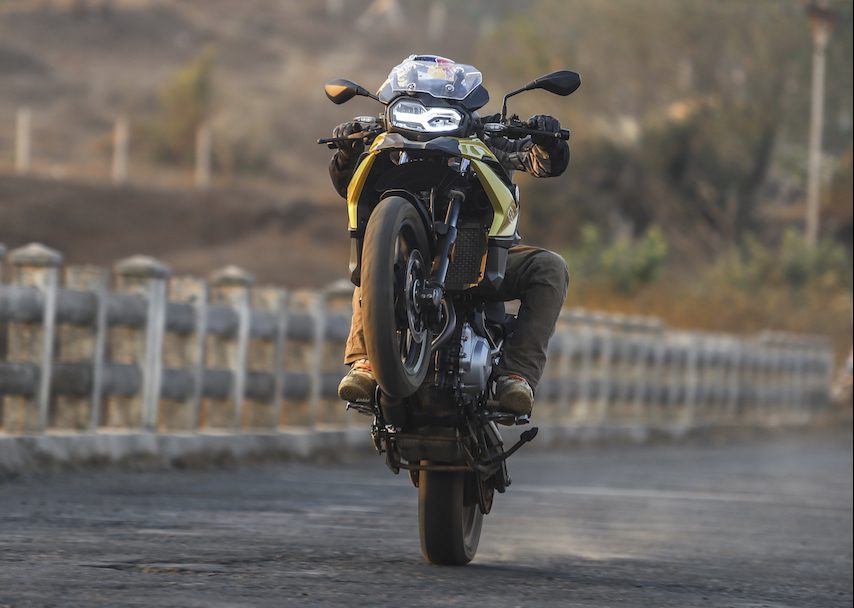 MOTODATA
BMW F 750 GS
POWERTRAIN
Displacement: 853cc, parallel twin
Max power: 77 bhp@7,500 rpm
Max torque: 8.5 kgm@6,000 rpm
Transmission: 6-speed
CHASSIS
Type: Bridge frame, steel
SUSPENSION
(F/R): 41mm telescopic fork / Monoshock
BRAKES
(F/R): 305mm dual-disc / 265mm single-disc
TYRES
(F/R): 110/80 R19 / 150/70 R17
DIMENSIONS
L/W/H (mm): 2255/922/1225
Wheelbase: 1559 mm
Ground clearance: 190 mm
Seat height: 815 mm
Kerb weight: 224 kg
Fuel capacity: 15 litres
PRICE: Rs 11.95 LAKH (ex-showroom)