Photographs by Benelli
Planetary mass cares little for anything to do with your relatively feeble human life. It will continue to plough through space at imperceptible speeds while you sit helplessly atop it, still thinking you're the centre of the universe. I'd like to think the Benelli TRK 502 and 502X were crafted around that very principle. There's a lot of things about them that might not make sense to a lot of us, but that will probably have little to do with how much sense they'll make to a lot of other Indian motorcyclists. Good or bad reasons, it's been well established that logic is a rather laughable topic in this great country of ours. And it does help, of course, that these two battle tanks will probably go right through a building or two.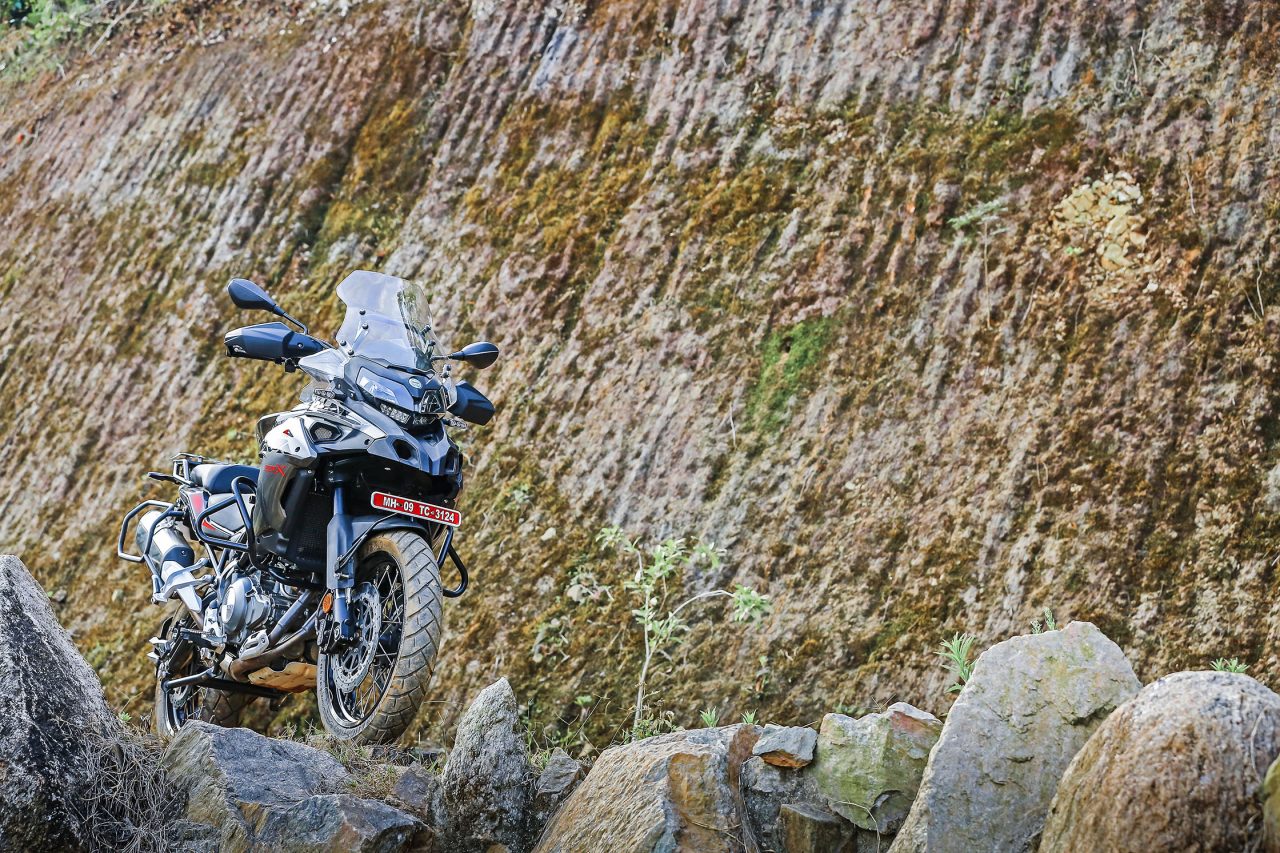 First things first, these bikes look spectacular. While a lot of people might draw parallels in design to the Ducati Multistrada, most of us have forgotten about the even more ginormous (and now extinct) Benelli TRK 1130 Amazonas that once roamed this planet. Unique is the word. Like something that's crawled out of a Transformers movie, the TRK 502 and 502X have carried forth the Amazonas's design language quite tastefully, with the addition of that massive beak. ADV bikes are intimidating in general, but for a 500cc motorcycle to make even SUVs give way is really saying something. Truth be told, intimidation is the name of the game if you'd like to stay alive on Indian highways. Well, these TRK siblings have absolutely no shortage of that. They're big, burly and have the road presence of a freight train, something we Indians inherently seem to either love or fear.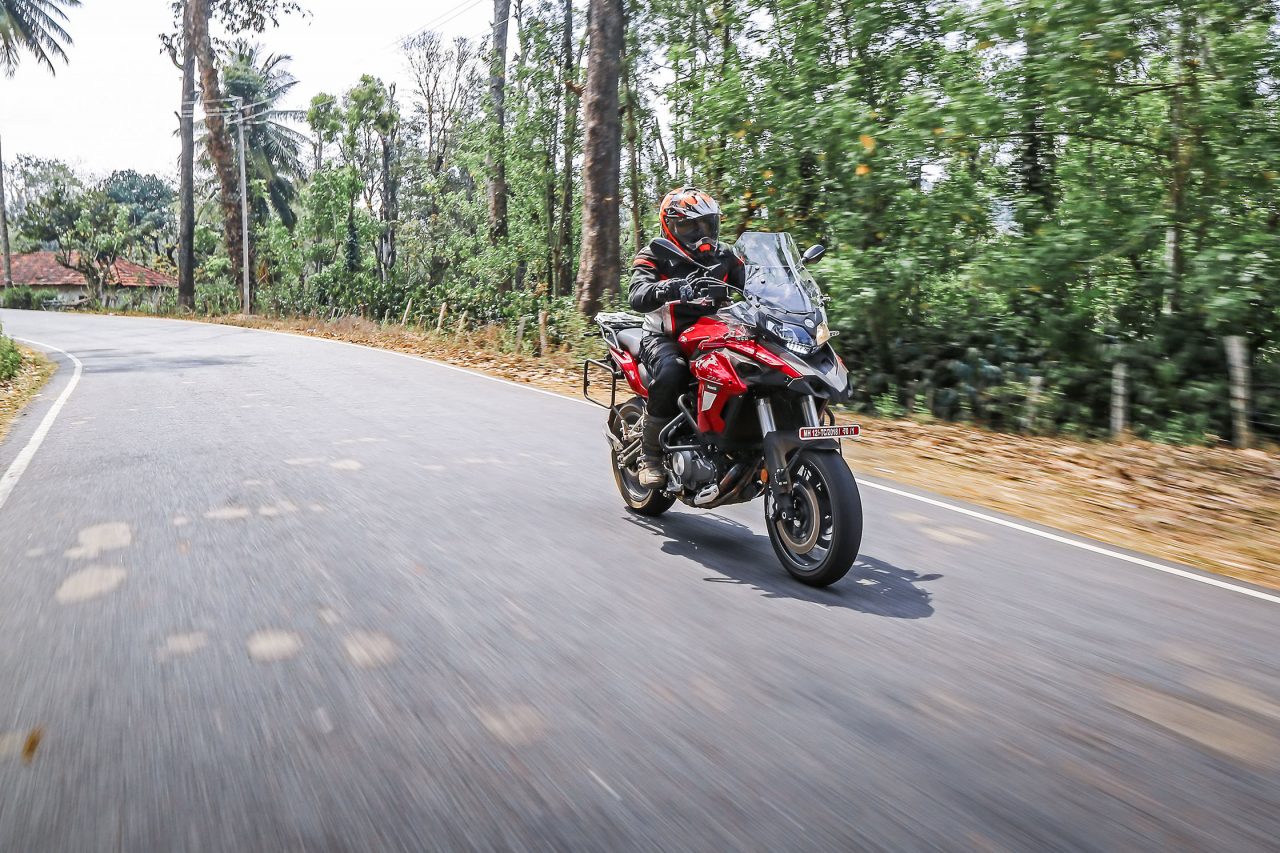 The TRK 502 is the more civilised road-going variant of the two. It's got 17-inch alloy wheels, radially mounted front discs, and slightly taller gearing with two less teeth on the rear sprocket than the X. While taller gearing would make you imagine it's the less responsive of the two, funnily enough, it isn't. Because of the smaller wheels and a lower centre of gravity than the X, the 502 feels like the livelier one. The engine feels more responsive and it's definitely the more nimble one of of the two. It comes with Pirelli Angel ST tyres that do an excellent job of keeping all that mass grounded. The 502 feels planted and reassuring in corners, and this may have a lot to do with the almost-230-kg mass of this behemoth.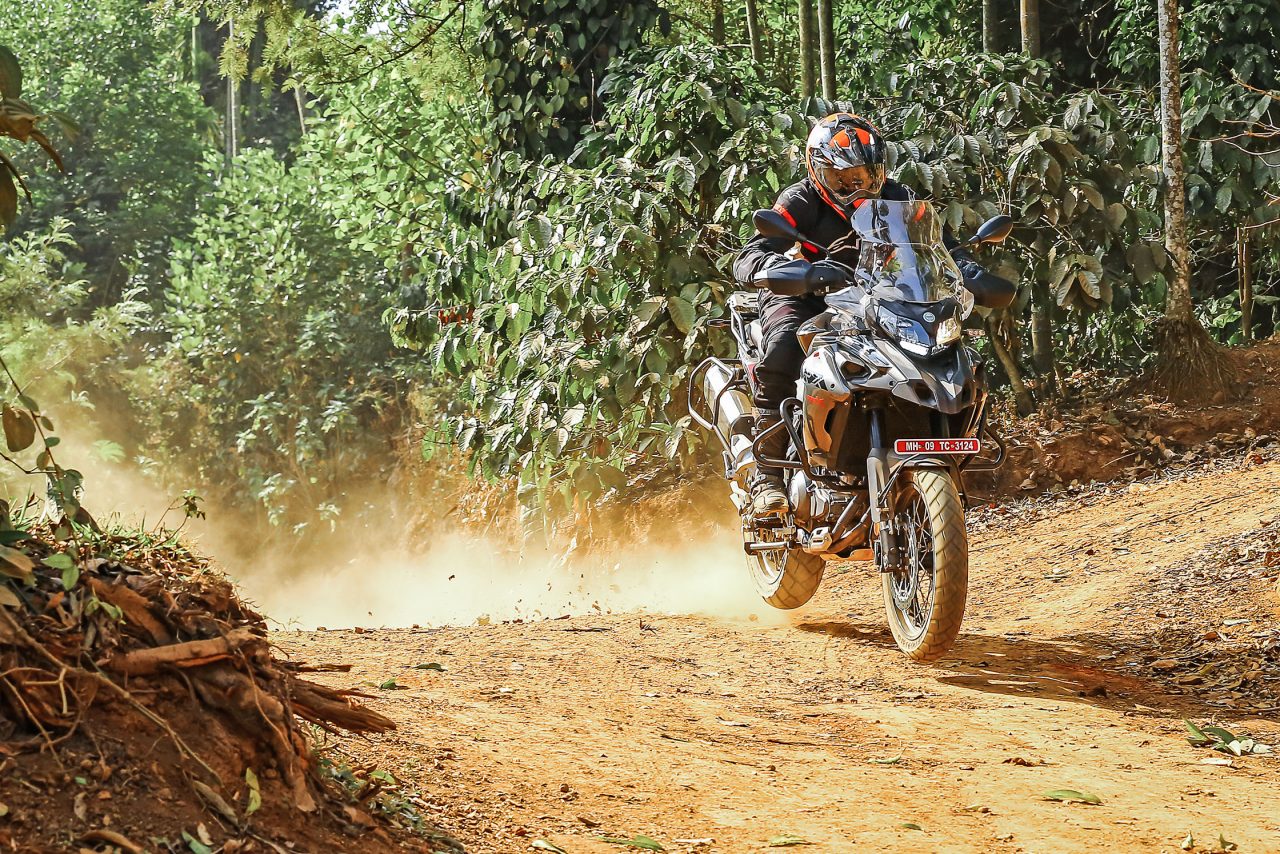 Hop onto the 502X and you're sitting considerably higher up. While the 502 has a more approachable 800-mm seat height, the 502X is a whole 40 mm higher. Although shorter riders may be able to adapt to this height, tight U-turns and slow-speed off-roading manoeuvres will be quite cumbersome, nonetheless. And off-road is what Benelli had in mind when getting this variant suited up. The 19-inch front wheel and spoked wheels at both ends are a testament to that.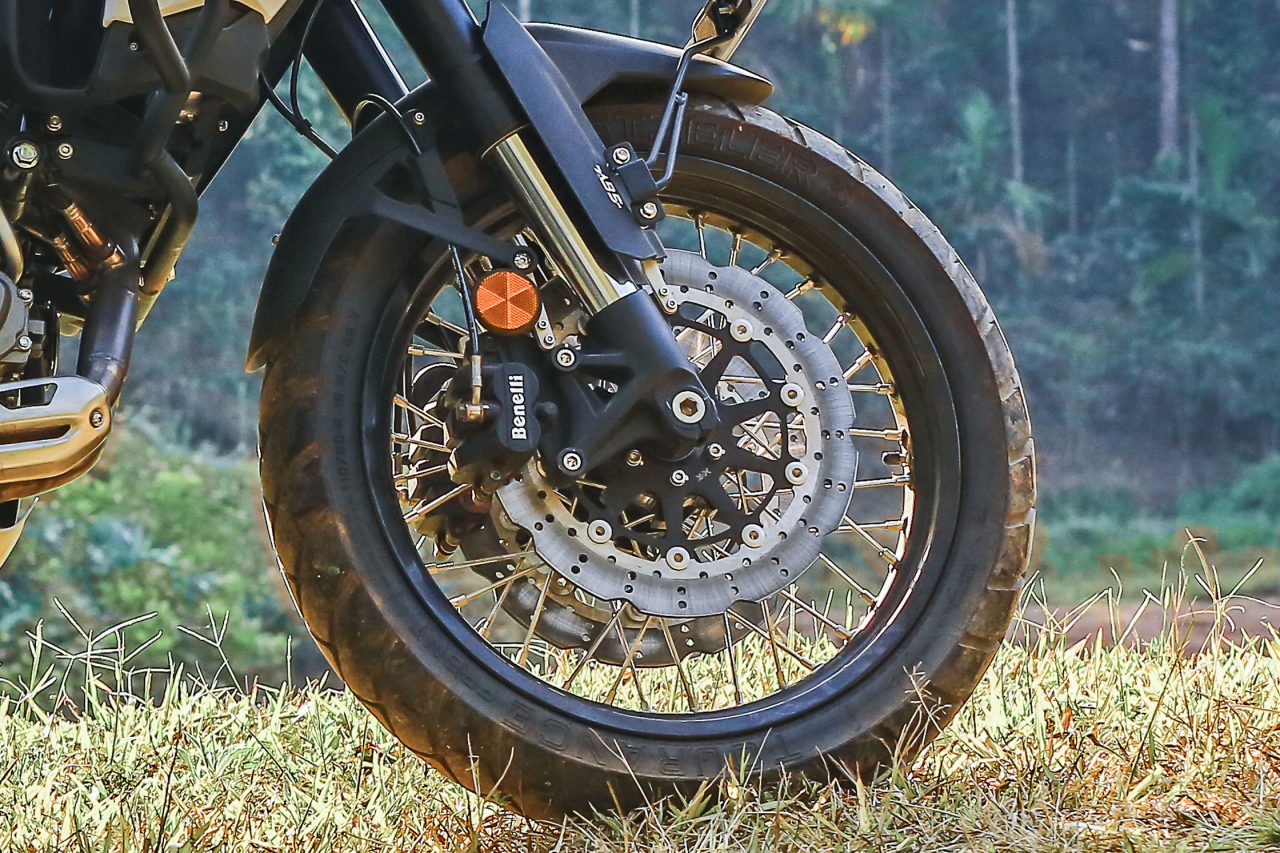 The X is considerably taller than the base 502 and this is something that will draw people in. Of course, size isn't something you'd particularly want off-road. And truth be told, it isn't the best motorcycle if you really want to hit the rough stuff. Aside from the weight playing a big role here, the humungous front fairing certainly is a lot to handle in the dirt. But having said that, the X won't really shy away from some light dirt trails.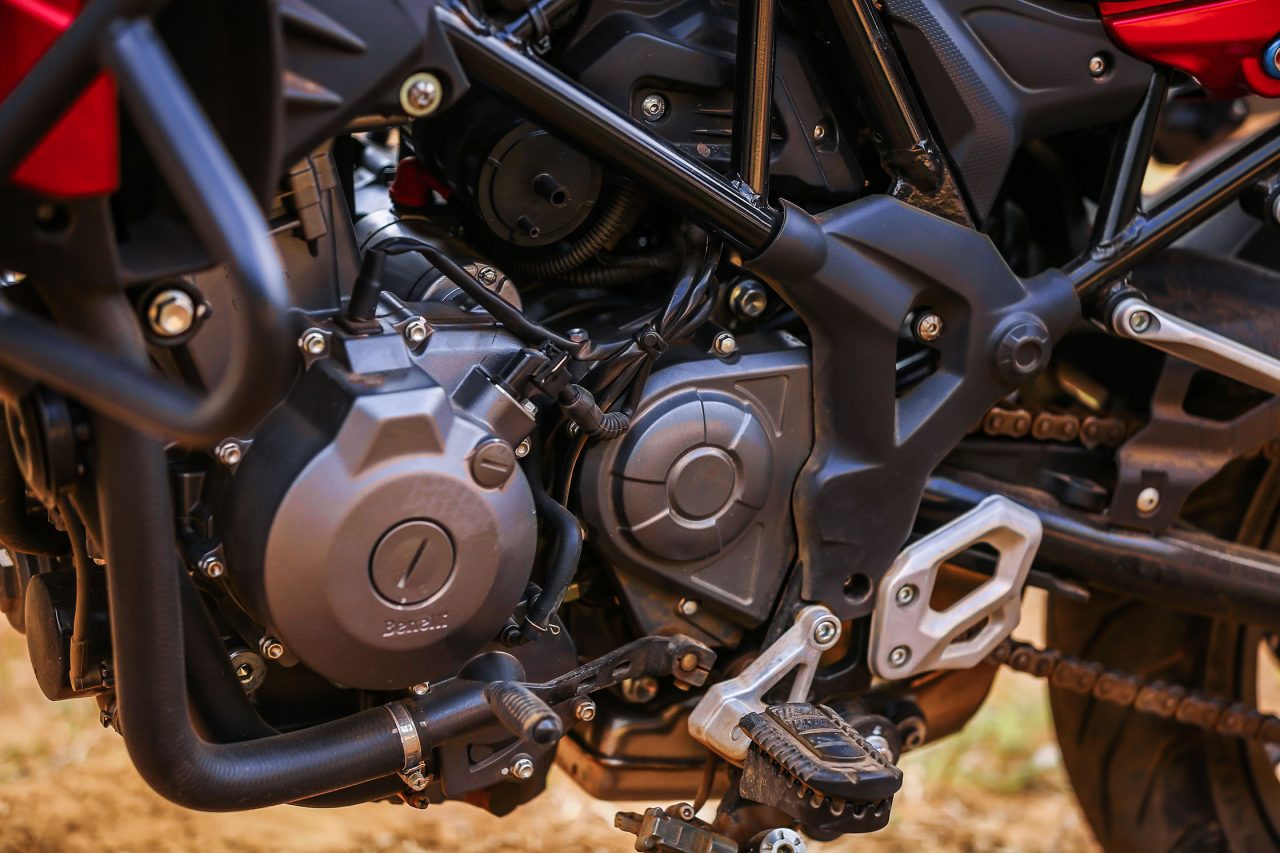 Both bikes get the same 500cc parallel-twin that beginners will love for how approachable it is. The 47 bhp it churns out is quite accessible thanks to the massive weight it's lugging around. As with previous Benelli twins, it's the smoothness of power delivery that makes things so manageable. Couple this up with rather tall gear ratios and you won't have a snatchy throttle or sudden bursts of power, which is excellent for the beginner off-road enthusiast. This does, however, mean you'll need to be in a lower gear than you normally would if you really want to suck the juice out of it. I wouldn't say this engine is as good off-road as it is for long, lazy highway cruising. Show it a few twisties and you'll really have to work through the cogs. It does help that the 6-speed gearbox is a rather slick-shifting one, though.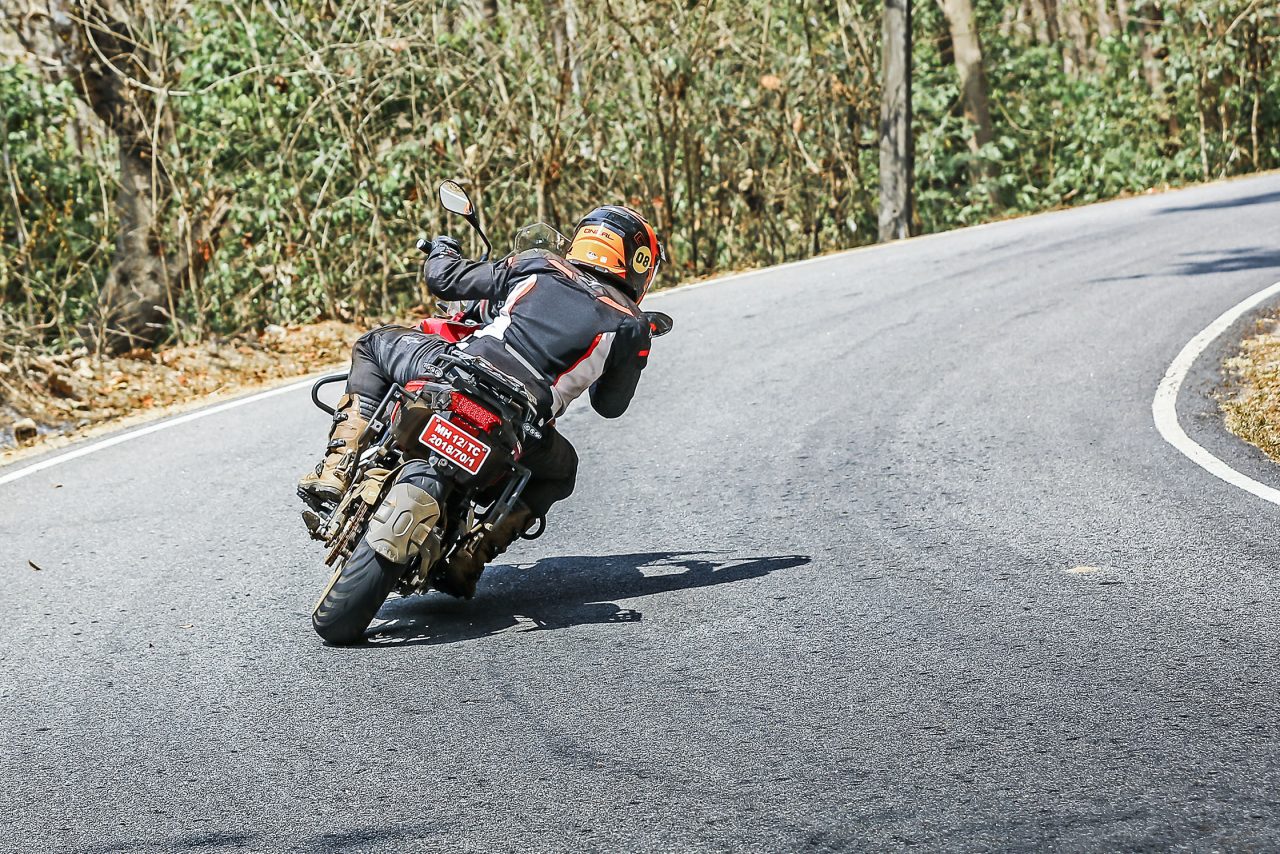 The suspension setup on both bikes feels a tad on the stiffer side. This, however, isn't really a bad thing. They're both considerably planted in corners and neither of the two give you the feeling of not being in control at any point. In fact, it's commendable just how well both bikes handle corners despite being on the taller side. You'll have the pegs scraping far before you can feel the tyres losing grip, more so on the 502 with its Pirellis than the 502X with its Metzelers. But this is a decent compromise for the grip you get off-road with the X's Metzeler Tourance tyres. Like I mentioned earlier, the 502 gets radially mounted calipers for the front brake. The X, however, gets axially mounted floating calipers that give you marginally better feel. Both brakes work decently well under normal and hard braking, albeit with a slightly spongy feeling at the lever. Both bikes come with ABS that can be switched off via a button on the left switchgear, but only when the motorcycle is at a standstill.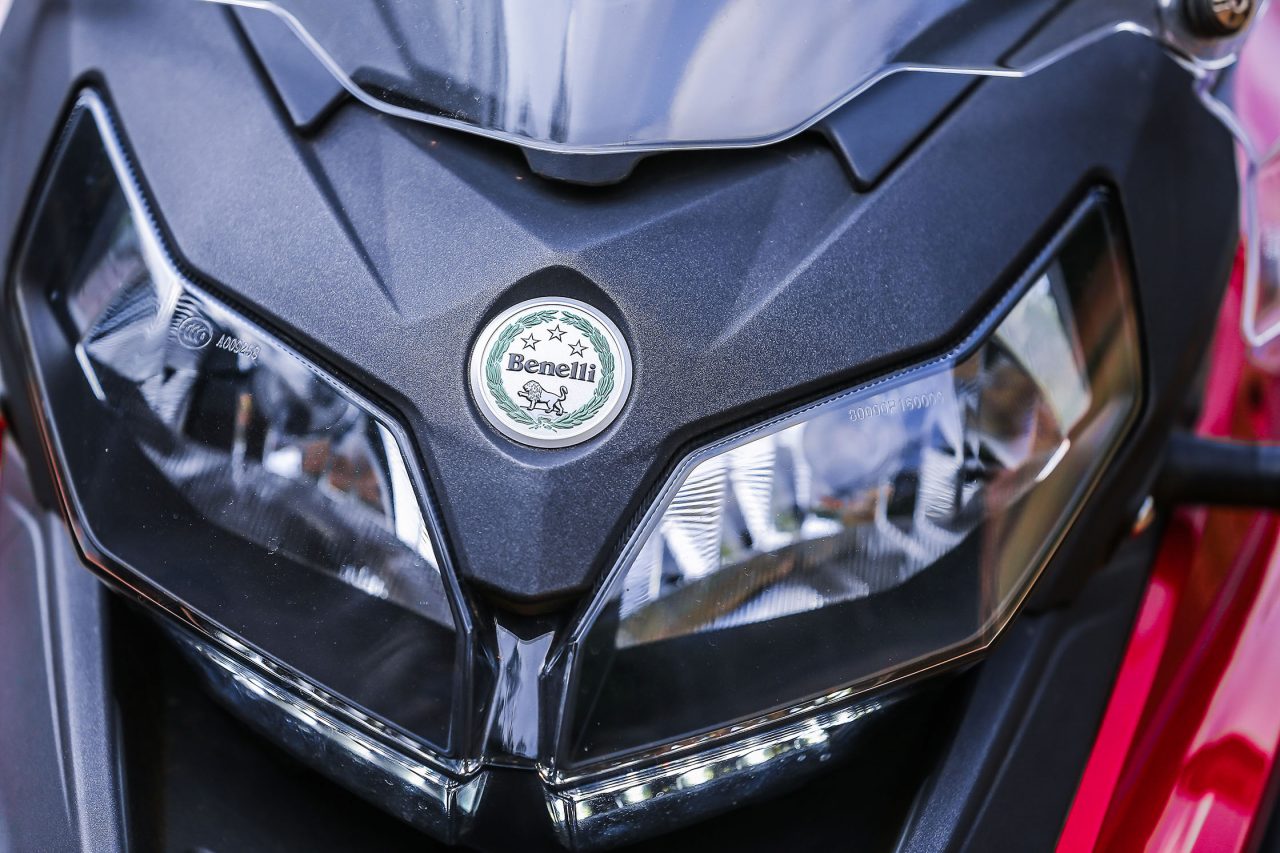 Another important point of note is the vast improvement in the build quality of the motorcycles when compared to older Benellis. It appears the manufacturer has really upped its game to keep abreast with the competition. The plastic quality has really gone up and so has the quality of welds. And as always, the exhaust note is just glorious. Benelli has perfected the art of making twin-cylinder motorcycles sound like triples. It's bassy, it's smooth, and it'll fool the more gullible among us into thinking it's an inline-four. Again, something that will really appeal to newer riders even with the stock exhaust.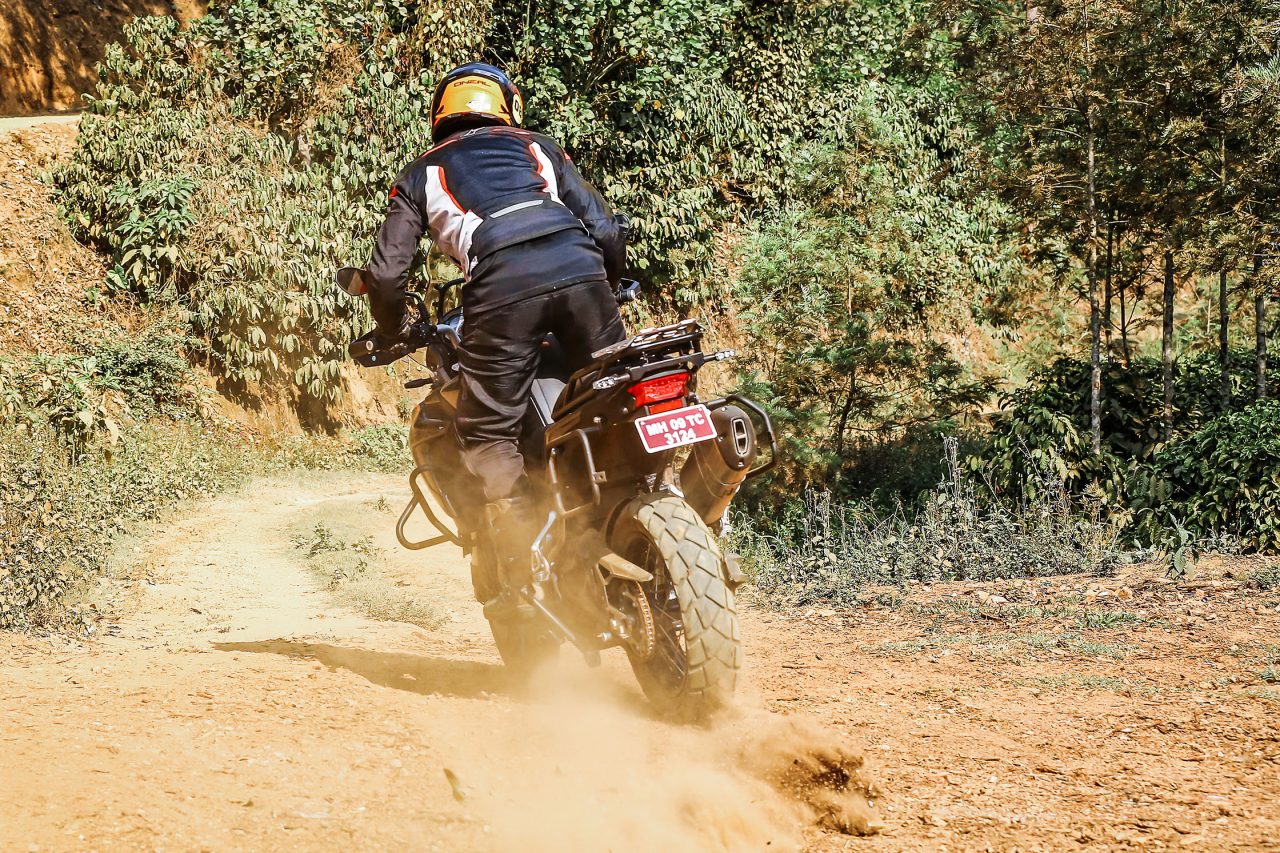 All in all, the Benelli TRK 502 and 502X are pretty decent motorcycles for what they are. You won't be winning any drag races, neither will you be blazing through any trails. But for the kind of highway manners and dynamics the bike has, you'd quite enjoy long, peaceful runs down the vast open road. These are great options for intermediate riders switching from smaller motorcycles that aren't ready for more manic power yet. Sure, for just over a lakh more you'd be looking into Kawasaki Versys 650 territory. But then you'd also need to be a more experienced rider to fully enjoy that bike. In that sense, the 502 and 502X are great stepping stones before you decide to go in for the more serious ADV machines. If there's one thing you'll learn for sure, it's how to properly manage a proper heavyweight beast.
MOTODATA
Benelli TRK 502/ 502x
POWERTRAIN
Displacement: 500cc, parallel-twin
Max power: 47 bhp@8500 rpm
Max torque: 8.46 kgm@6000 rpm
Transmission: 6-speed
CHASSIS
Type: Steel trellis frame
BRAKES
(F/R): Dual 320 mm discs / 260 mm disc
TYRES
(F/R): 120/70-17 / 160/60-17 / 110/80-19 / 150/70-17
DIMENSIONS
L/W/H (mm): 2200/915/1450 / 2220/915/1480
Wheelbase: 1505 mm
Ground clearance: 190 mm / 220 mm
Seat height: 800 mm / 840 mm
Fuel capacity: 20 litres
PRICE: Rs 5 / 5.4 lakh (ex-showroom)