Once upon a time in Italy, the year 1911 to be precise, there lived a widow named Teresa Benelli. She had six sons and to ensure that they'd have stable jobs for life, she invested all of her money in a business that became Benelli, eventually the oldest Italian motorcycle company. Long story short, from 1951 the Leoncino 125 was available in both two-stroke and four-stroke versions, and became Benelli's best-selling motorcycle ever. Today, the new Leoncino 500 has to fill those small shoes that took giant steps.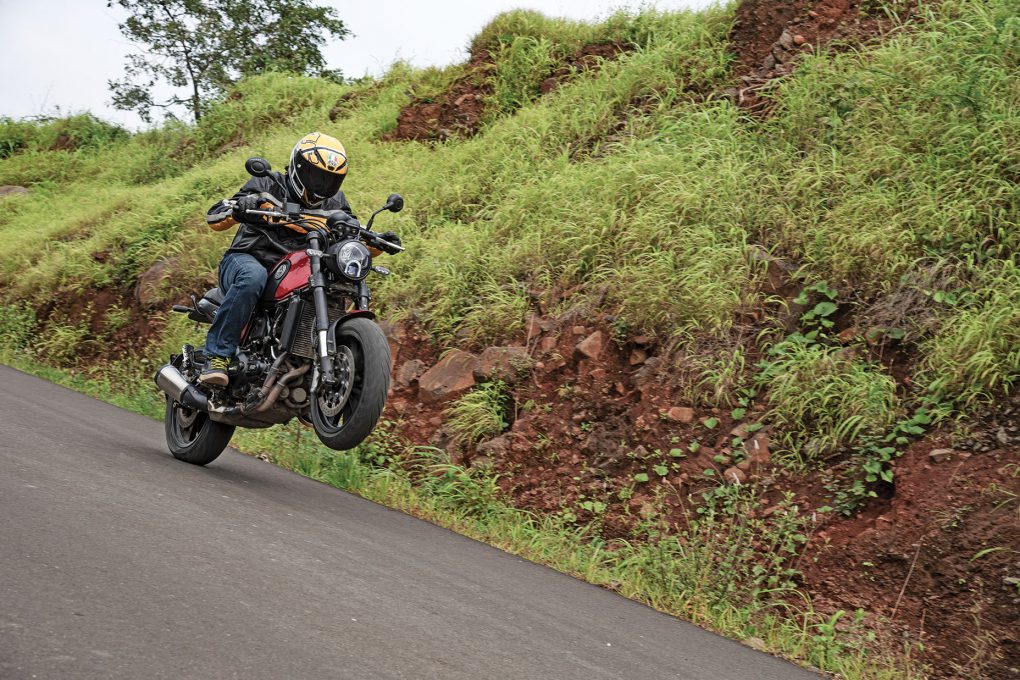 I've had a soft spot for Benellis, but only the TNT 899 and the TNT 300 (certainly NOT the 600s), and people have made fun of me for that. And I completely understand, too. Our test bikes during Benelli's previous partnership used to fail spectacularly; once, the TNT 300's brakes refused to stop the bike; another time, the TNT 1130 R just didn't start on the morning of the shoot which is why I don't have an opinion on how it rides. Mechanical integrity, then, was always doubtful when it came to Benelli. Why am I beginning on a negative note? Well, that's because I've been looking forward to the Leoncino 500 — and also to see if things are better with Benelli's second Indian beginning.
Now, Italians have a certain flair for designing motorcycles, among other things, and the Centro Stile Benelli (Benelli Style Centre) has done justice to that longstanding tradition with the Leoncino. The original Leoncino, thanks to its small capacity and size, may have been a more accurate representation of its name which means 'lion cub'. However, look at the new one, and you won't think of it as a leonine infant; it's a robust teenager, at the very least. Which is probably why the lion-shaped adornment on the front mudguard doesn't need to be as compensatorily large as it was on the old 125. And that's not the only visual derivation from the past.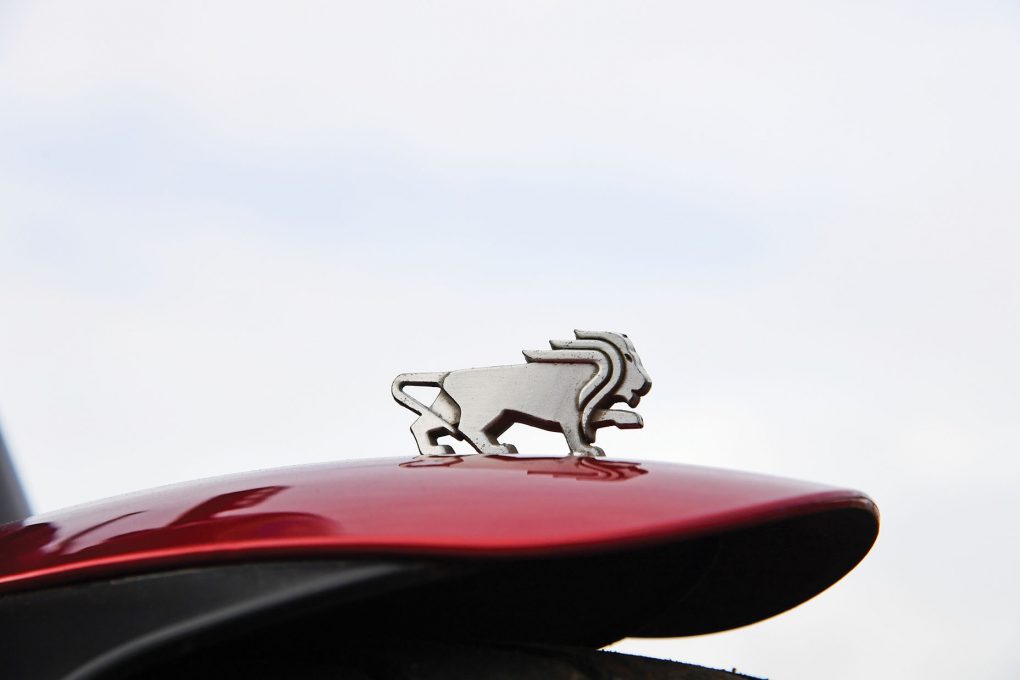 The black-red tank is another one, as are the headlamp nacelle and the motor hanging from the frame; however these details aren't duplications but modern interpretations of the older cues. The Leoncino is a very good example of neo-retro styling done right that stands out from the crowd; full marks for design in my book. Numbers for the parallel-twin motor are rather wholesome — 500cc, 47 bhp and 4.7 kgm. Even better is its buzzing howl, no matter what your right hand is doing. Not even the 207-kg kerb weight can rain on the Leoncino's ride.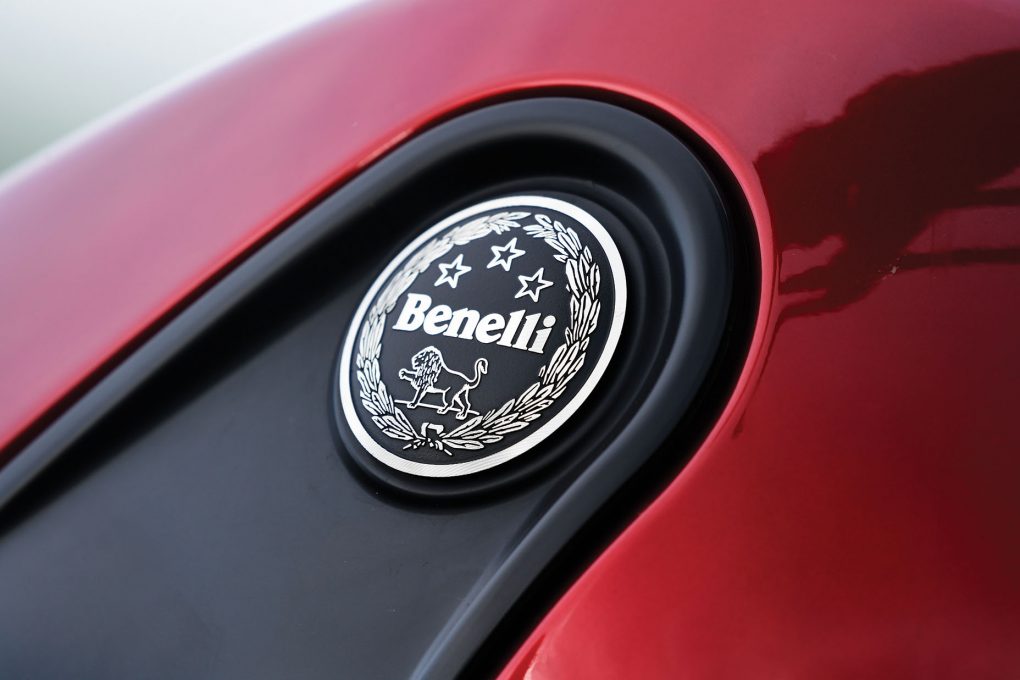 Really, if I could, I'd say that the way the Leoncino looks and sounds is enough reason to buy it. And I wouldn't be off the mark, if that's all you really want. However, a bike's gotta ride well, and here's where the Leoncino is a bit of a mixed bag. Fundamentally, there's nothing wrong with the Leoncino; in fact, it's quite fun to ride and will keep its rider engaged and entertained all the time. It howls and burbles away with enthusiasm, and a wide-open throttle will take you well past 170 kph on the digital speedometer; even at those speeds, the Leoncino is planted and confident.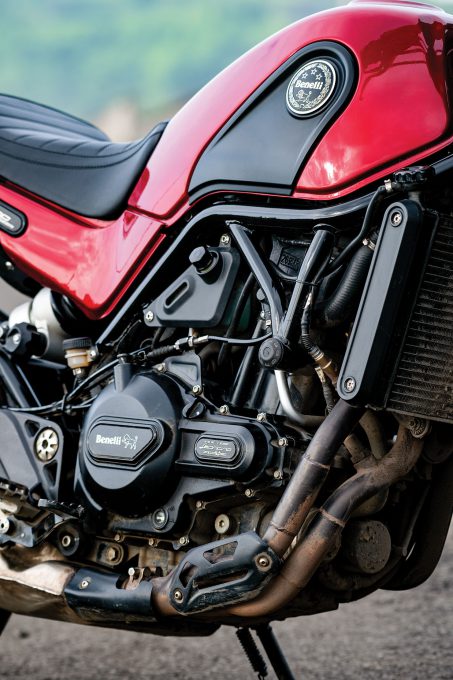 The Leoncino feels just a bit ponderous at low speeds, a tradeoff for the stability, no doubt. The offset monoshock is soft, no matter which preload setting I used, and it doesn't feel matched to the front fork which is firm but pliant enough. This makes the Leoncino pogo around corners, especially if they're bumpy. The excellent Pirelli tyres do salvage the situation, though, keeping a firm grip on proceedings. The brakes are strong and do their job well, though they also bring me to the problem with the Leoncino, one that I've faced with all the Benelli test bikes I've come across.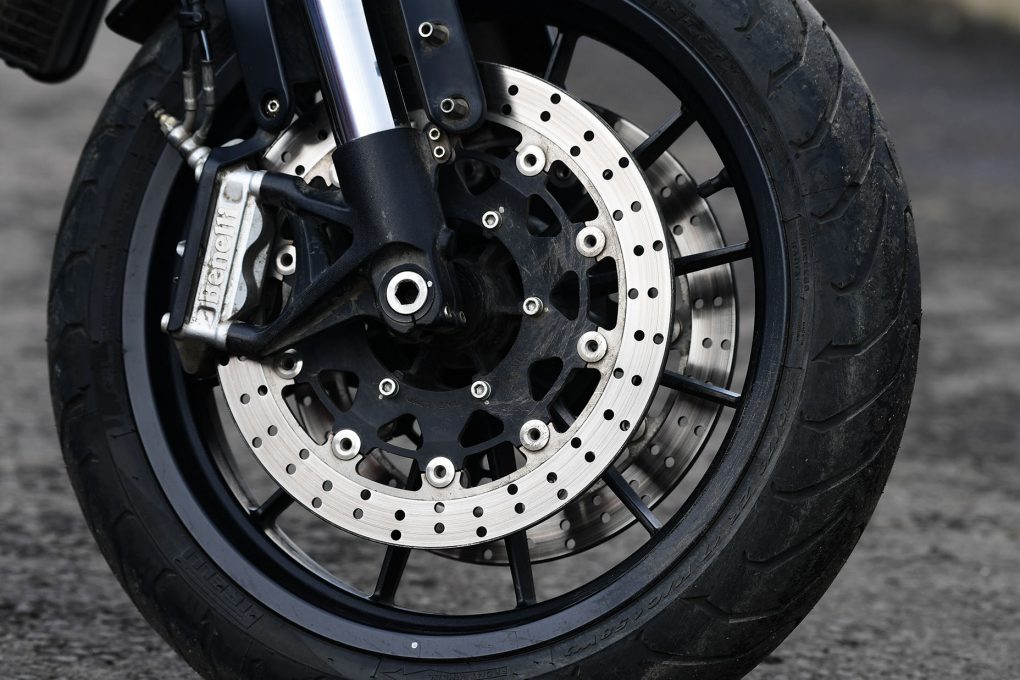 Overall, our bike felt as if it needed a thorough PDI or three before being ridden. I don't know if this is the case with all the bikes that Benelli makes, but I sure hope it isn't. The brakes were inconsistent, the gear shift was too hard, and the clutch lever's span was designed for a non-human primate. What's more, the bike's quality level was nowhere near what one would expect from a machine that will cost buyers upwards of Rs 5 lakh. Perhaps those who want to pose will buy it regardless. Those who really ride hard will probably not.
When our Alan Cathcart rode the bike in Europe, he was mighty impressed with its fit and finish — which makes the inconsistent quality of Indian test bikes a bit puzzling. This is something that Benelli's new Indian partner, Adishwar Auto Ride India, must absolutely address, and ensure that its customers get the same quality of Benelli bikes that the rest of the world does, especially at the price. The Leoncino is a good motorcycle, no doubt. Now it just needs sorting out to become a great one. I, for one, am looking forward to it.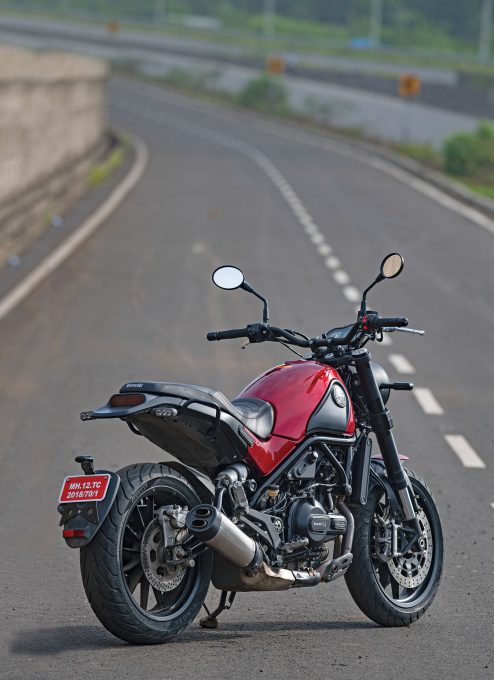 MOTODATA
Benelli Leoncino 500

POWERTRAIN
Displacement: 500cc, parallel twin
Max power: 47 bhp@8500 rpm
Max torque: 4.7 kgm@6000 rpm
Transmission: 6-speed
CHASSIS:
Type: Steel tube trellis frame
BRAKES:
F/R: 320 mm twin discs / 260 mm disc
TYRES:
F/R: 120/70 R17 / 160/60 R17
DIMENSIONS:
L/W/H (mm): 2160/875/1160
Wheelbase: 1460 mm
Ground clearance: 145 mm
Seat height: 815 mm
Kerb weight: 207 kg
Fuel capacity: 13.2 litres
PRICE: Rs 4.79 lakh (ex-showroom)
PHOTOS Suresh Narayanan