Growing up, I had always wondered what the future would look like. Would there be flying cars, light-speed travel, heck, maybe even time travel! Looking back now, I think I may have envisioned a future too far ahead. I wasn't totally off the mark though, and as a generation, we have come across the advent of an array of wonderful developments. I have been rather biased toward the developments that made me go faster, but can I be blamed? I have always had my doubts regarding how far into the future would everything become all-electric. Always have been a bit of an aficionado of ICE machines that way, but EVs seem to be getting more and more interesting as the days go by.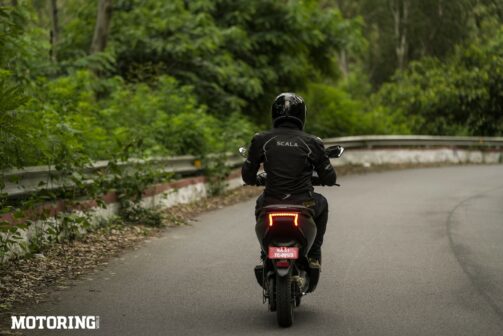 Ather is a rather big name on the EV scene right now in India, and I was pretty excited to find out that it was launching something new. Enter the new Ather 450X Gen 3. At first glance, I didn't seem to see any changes. It was the same futuristic-looking electric scooter, same colours, with no visible differences. This puzzled me quite a bit and left me thinking whether it was all a joke.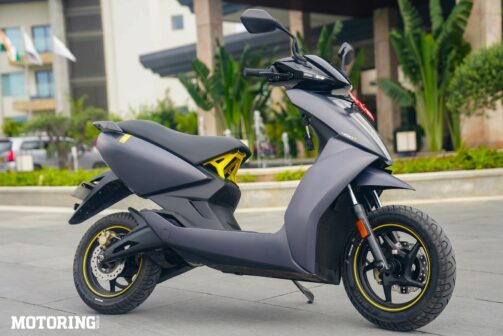 Upon closer inspection though, I did notice a few subtle changes. The Gen 3 has new (more practical) mirrors! Ather has designed the mirrors to be able to fit the older models too, so that's a nice gesture on its part. It also gets a new side step that seamlessly blends into the scooter rather than sticking out like a sore thumb. Another noticeable change is that Ather has upgraded the rubber on the 450X Gen 3 to 100/80 performance tyres. This also means that the suspension setup has been re-tuned to match the changes made. I also found out soon enough about the other changes made on the inside. The 450X Gen 3 now gets a bigger 3.7-kWh battery pack compared to the 3.3-kWh one on the previous iteration.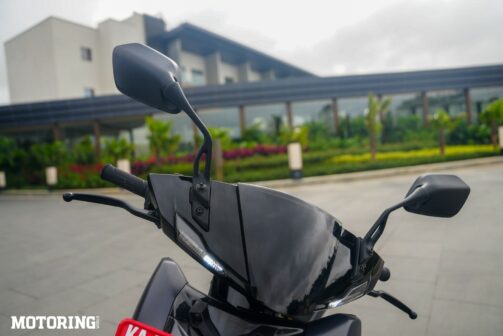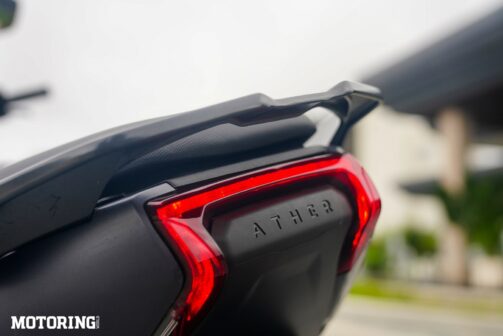 The 450X Gen 3 now accelerates from 0-40 kph in 3.3 seconds, and it also provides a peak output of 6.2 kW (8.31 bhp). More importantly, it now offers a certified range of 146 km. But depending on which of the riding modes you choose, Eco/Smart Eco gives a 105 km range, Ride gives an 85 km range, Sport gives a 75 km range, and Warp mode just gives you a bad case of the zoomies (rather fun though).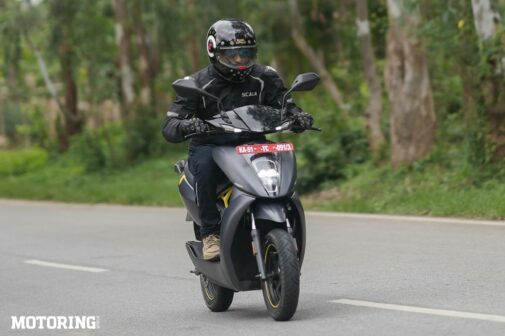 Now, with the battery pack upgrade, the question that pops up is somewhat along the lines of, 'Has this affected the weight at all?' The scooter has seen an increase of 3.6 kg, but this somehow does not affect the performance. The power-to-weight ratio has been balanced out incredibly well. On the charging front, the Gen 3 goes from zero to 80 per cent in 4 hours and 30 minutes and takes 5 hours and 40 minutes to go all the way to 100 per cent. It fast-charges at the AtherGrid at a rate of 1.5 km per minute to 50 per cent capacity, after which it goes to 1 km per minute.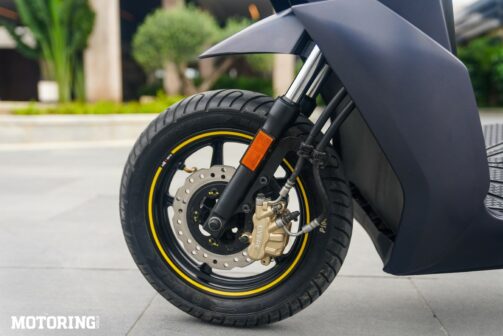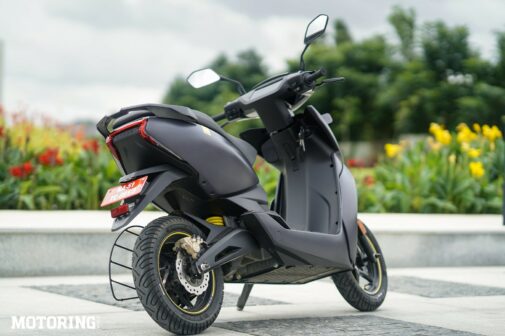 Coming to the ride quality and handling of the Gen 3, it was all pretty much on point, as expected from an Ather product. It feels more planted and confident around sharp corners, and the stopping power matches the performance. The new Smart Eco mode is something one has to get used to though. It modulates the EV's power output to give the best range by whatever means necessary, even if this means a constant fixed speed of 20 kph rendering the throttle devoid of any response. It actually does this by reading the throttle behaviour of the rider and adjusting it accordingly. In my case, I initially went to town on the throttle in Smart Eco mode and soon hit the 60 kph mark. A few seconds later the EV started slowing down gradually till it was at 20 kph, sort of like a punishment for my over-enthusiastic demeanour. The ability to shift between riding modes on the go means you can easily shift to sport mode for a quick burst of speed to overtake any slow-moving traffic and get back to cruising lazily without the hassle of pulling over to change modes.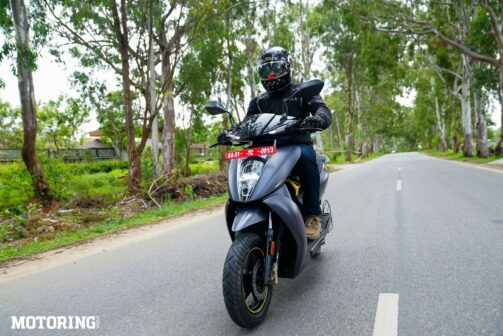 Now in terms of tech, the Gen 3 gets a quicker dashboard UI with 2 GB of RAM and 16 GB storage in comparison to the 1 GB RAM and 8 GB memory of the previous generation. It features a Snapdragon 212 Quadcore 1.3 GHz processor and a whole array of intelligent features such as onboard navigation, auto-off indicators, side-stand sensor and so on.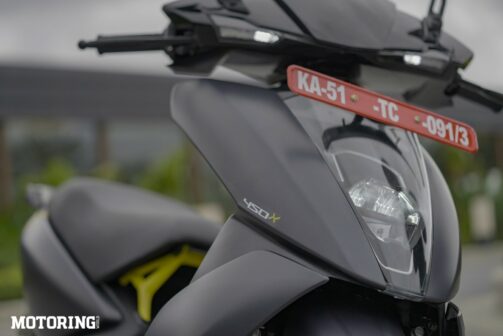 All-in-all, the new Ather 450X Gen 3 is a fun, practical and sensible EV from Ather, priced at Rs 1.49 lakh (ex-showroom, Mumbai). Ather is also working to expand AtherGrid to more cities, along with standardisation in the EV industry in the background.
PHOTOS Ather Team
MOTODATA
Ather 450X Gen 3
POWERTRAIN
Motor:
Battery:
Peak Power:
Peak Torque:
PMSM type
3.7-kWh lithium ion pack
6.2 kW (8.31 bhp)
2.65 kgm
CHASSIS
Type: Aluminium-steel hybrid frame
BRAKES
F/R: 200-mm disc/190-mm disc
TYRES
F/R: 90/90 R12 / 100/80 R12
DIMENSIONS
L/W/H (mm):
Wheelbase:
Ground Clearance:
Seat height:
Kerb Weight:
1837/734/1250
1295 mm
153 mm
780 mm
111.6 kg
CHARGING TIME
5 hours 40 minutes
105 km
PRICE
Rs 1.49 lakh (ex-showroom, Mumbai)