What are restrictions? I think we all know the answer to that question very well after spending more than a year at home. So then, what have been the aftereffects of the restrictions? Too many. But what stands out as one of the most common things on that list is gaining weight. I am sure many of us have, and I definitely have. At this rate, Bibendum the Michelin Man may soon have competition. Truth be told, unwanted weight has no real benefits. Nobody appreciates it and it only slows you down.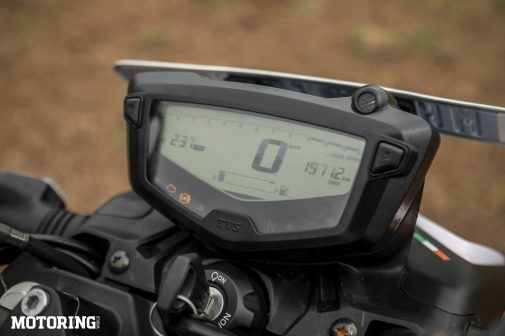 In a similar vein, the transition from BS4 to BS6 had resulted in every two-wheeler sold in the country having put on some weight, motorcycles turning heavier and slower. Relatable, no? But then, does that mean we have to live our lives like this with no hope of improvement or change? Well, the answer to that lies in the 2021 edition of the TVS Apache RTR 160 4V. Like the Daft Punk song, this TVS is now harder, better, faster, stronger.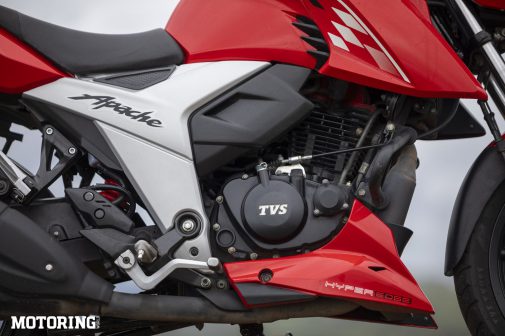 Harder because you can attack corners with more commitment and confidence. Has TVS updated the suspension? Nope, that was never required. The RTR 160 4V already has a beautifully set suspension that is apt for its purpose and character. Believe it or not, but this bike has lost weight, a full 2 kg, to be precise. And this only makes it better than before. And the credit for this achievement goes without saying to TVS's 39 years of racing excellence. Ask anyone who has raced professionally how important weight management is on a racetrack, and I can promise you that you'll never hear the end of it.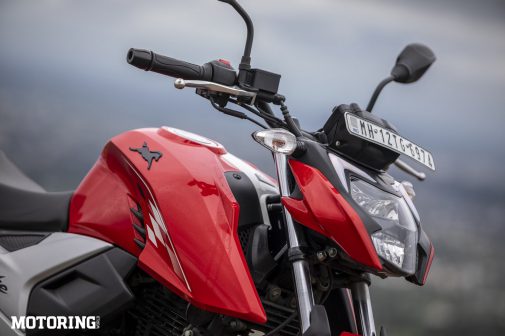 Now, imagine yourself having lost weight (feels good already, doesn't it?). Obviously, you had to sweat it all out to get there. And in that process, you are now fitter, more flexible and active. This also means you can now function faster now. TVS not only imagined it, but went ahead and made it possible with the Apache RTR 160 4V. The power and torque that was lost to BS6 compliance have been regained, now standing at 17.4 bhp and 1.5 kgm. That's a gain of 1.6 bhp and 0.06 kgm. Now, with that slight bump in power and drop in weight, you can imagine how happy I was riding the motorcycle.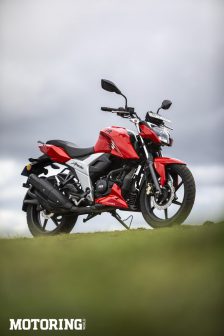 It felt like the RTR 160 4V's agility, fun factor and racing DNA was back, better than ever. All of that only contributes to further making the Apache RTR 160 4V an even stronger competitor for its rivals. Where other manufacturers seem to have accepted the BS6 fate and have proceeded to live with it, TVS found the inspiration to seek out what was lost, thus progressing at an even faster pace. Now if only I could also find my inspiration to lose all this unwanted weight and get back to being fit.
MOTODATA
Apache RTR 160 4V
POWERTRAIN
Displacement: 159.cc, single
Max power: 17.4 bhp@9250 rpm
Max torque: 1.5 kgm@7250 rpm m
Transmission: 5-speed
CHASSIS
Type: Double cradle
BRAKES
F/R: 270-mm disc / 200-mm disc
TYRES
F/R: 90/90 R17 / 110/80 R17
DIMENSIONS
L/W/H (mm): 2035/790/1050
Wheelbase: 1357 mm
Ground clearance: 180 mm
Seat height: 800 mm
Kerb weight: 145 kg
Fuel capacity: 12 litres
PRICE: Rs 1.13 lakh (ex-showroom, Delhi)