Photographs by Triumph
Now, my stature is not diminutive in the least; quite the contrary, really. So being a little intimidated by a motorcycle isn't usually a day in the life of, well, me. That, however, was exactly what ended up happening when I first laid eyes on the pair of Scramblers you see on these pages.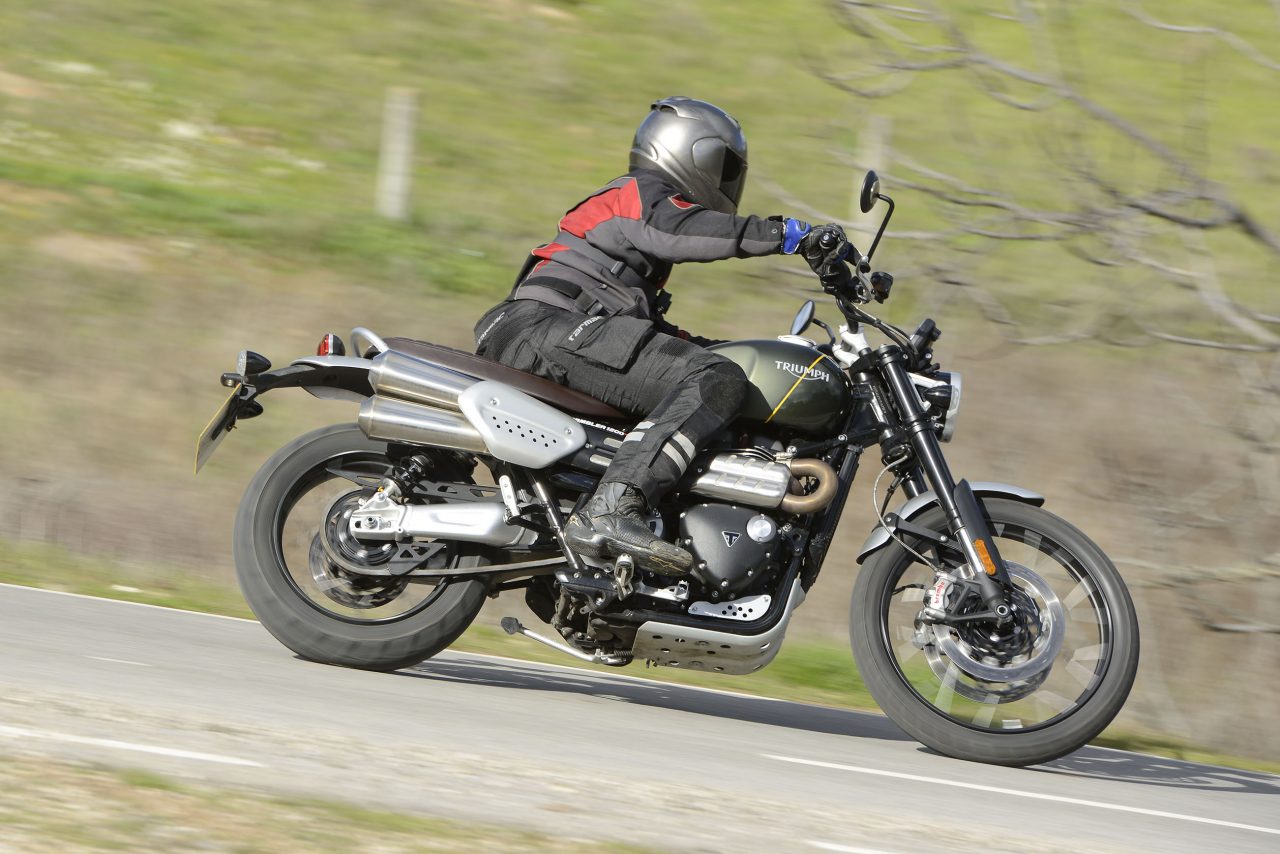 This rather brutish couple is Triumph's effort to diversify an already exhaustively diversified category. You see, if the Bonneville's offsprings (the Thruxton, the T110/T120, the Street Twin/Scrambler, the Speedmaster and the Bobber) just didn't somehow fit into the list of criterions that a motorcycle must fall under, Triumph went ahead and developed a modern classic that's ridiculously good off-road. And it christened it the Scrambler 1200 XC and XE.
So far, so good, then. And once you get over its intimidating stance and swing a leg over it, it gets better. Although, at this juncture, I should point out that the XC's 840mm seat height (870mm for the XE) is a tad high, even for someone like me. I was able to get both feet on the ground, even on the XE, although a little tilt to the left or right makes it more comfortable. I'm five-feet-eleven, mind. Shorter riders will most certainly have a tougher time keeping this thing balanced while stationary.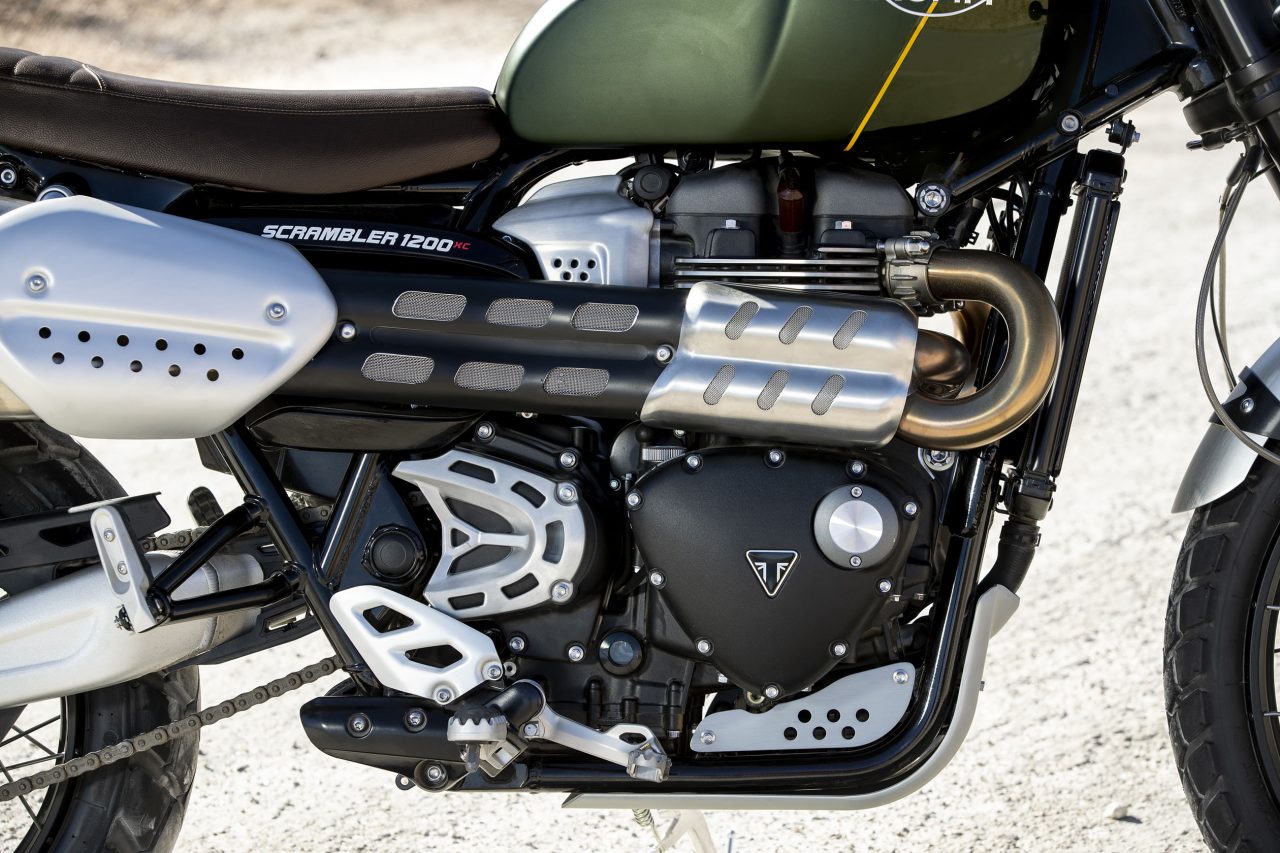 What powers it is a 1200cc parallel twin that outputs 89 bhp and 11.2 kgm — ample figures for most, and it shows on the move. There's just an ample amount of shove (and then some) pretty much all through the rev range. I managed to see 170 kph on the clock, and it felt like the Scrambler had plenty in reserve. The clutch is nice and breezy, and it even gets torque-assist to help with low speeds and provides a bit of slippage while downshifting. The gearbox is a six-speed unit, friendly and most responsive, might I add. It all comes together so bloody well for this bike.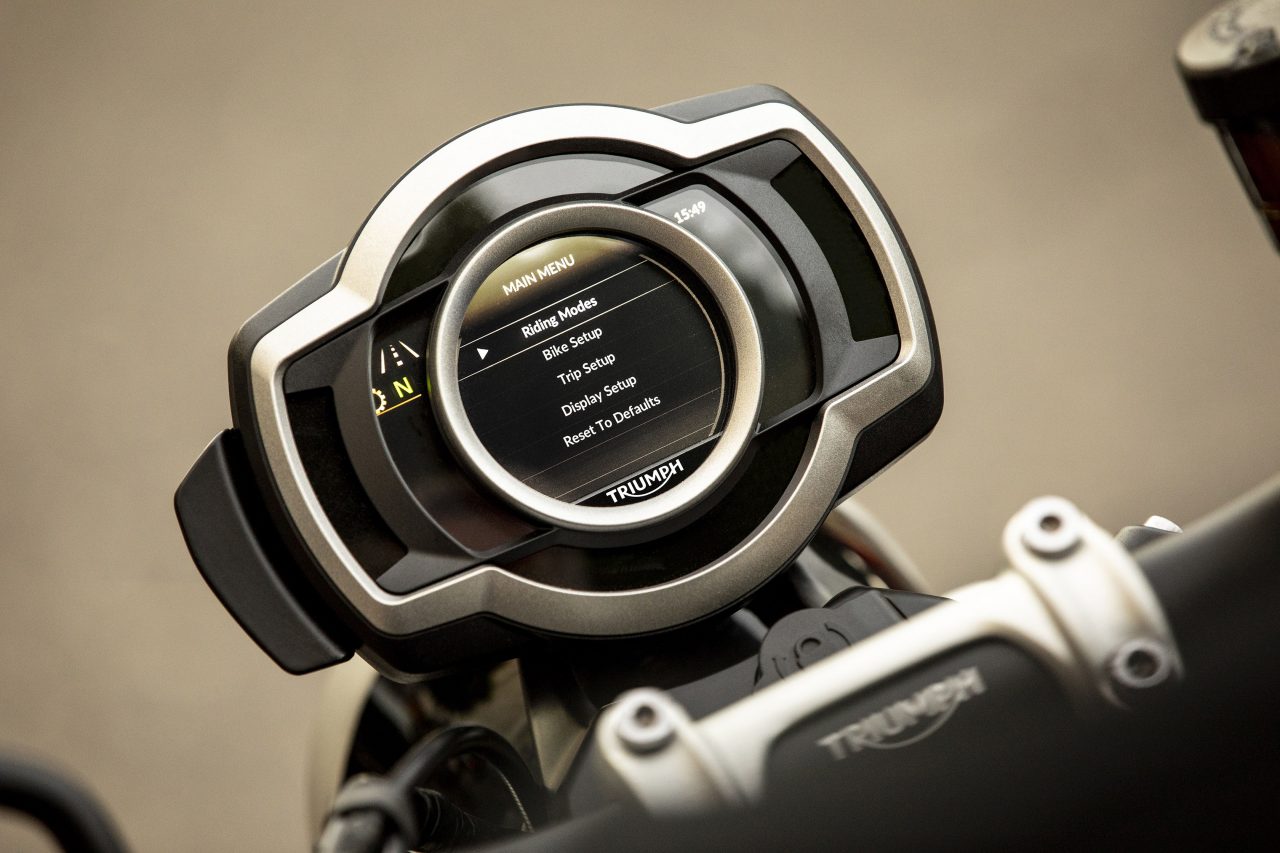 I also love the Scrambler's TFT LCD display that had too many options and sub-menus for me to bother with. You really could spend the better part of a day configuring it to your tastes. What I did bother with was the very cool GoPro integration and smartphone-enabled turn-by-turn navigation that's a part of it. It basically allows you to hook your Hero 7 Black up to the console and you have complete control of your camera by way of the buttons on the handlebar, so you can get your shots on the move without a hassle. I wasn't too sure of it when they gave us a demo in the presentation room, but it got really convincing when I tried it out for myself on the move. Bless such innovations.
Getting back to it, though. The XC and the XE are separated by two kilos (205 kg for the XC and 207 for the XE), but you'd be hard-pressed to understand the difference on the move. I've had a fair amount of time on the Tiger, too, and taking no credit away from it, this Scrambler is just so ridiculously capable on the road and off it! The ride-by-wire throttle makes the off-road bits really easy when you're standing and riding and the ample torque ensures that no rut is too deep, or that no slush and muck is too, um, slushy or mucky. This is coming from someone who's not too comfortable off-roading on a bike, mind. It's got a terrific amount of ground clearance (200mm, would you believe it), and XE's longer swingarm makes it a terrific ally when the road ends and all that's left is a narrow trail leading into a forest.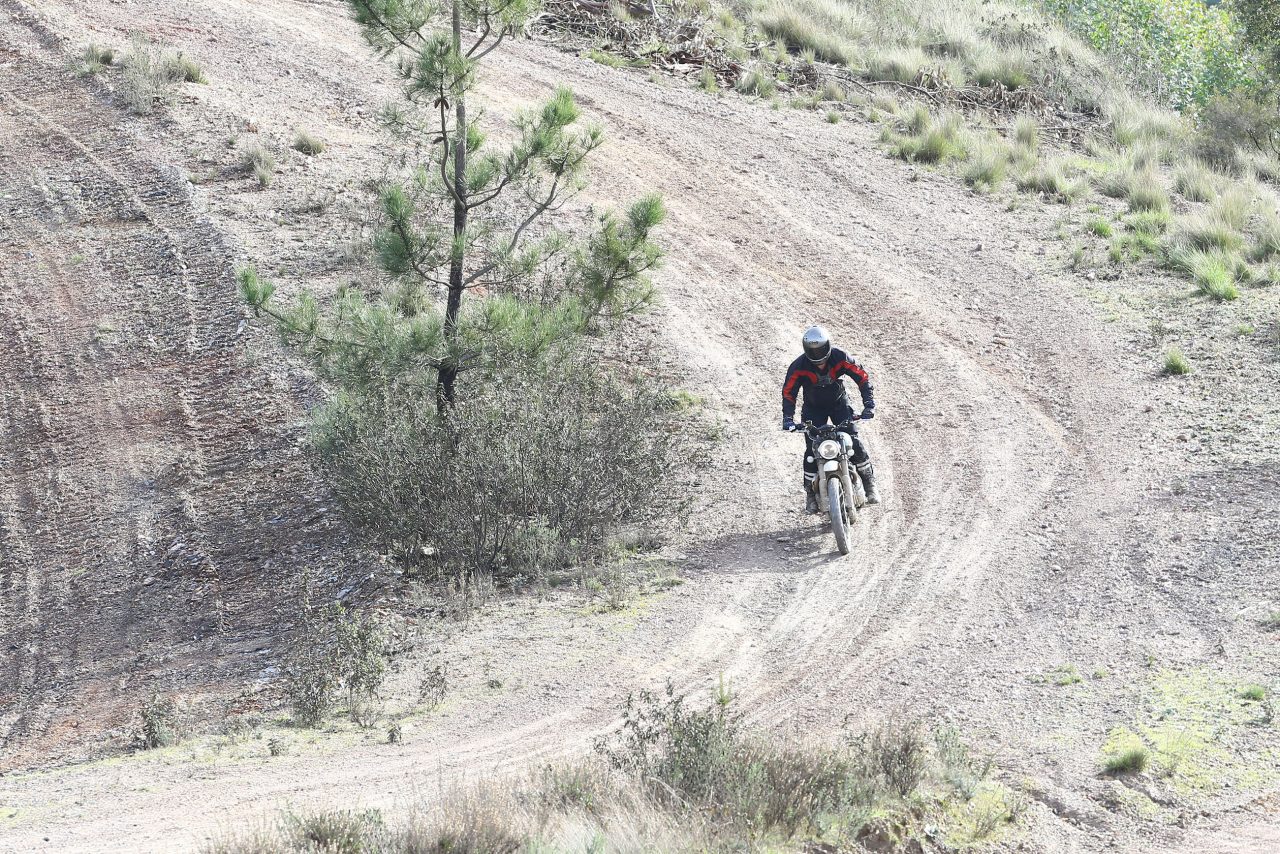 Stopping duties are handled by way of two four-piston callipers up front, and the XE gets cornering ABS as well. Everything just works so bloody well on the Scrambler, and Triumph gave us just the right opportunity to test it, too. The first entire day was dedicated to getting ourselves covered in muck and slush on some very daunting (to me, at least) off-road trails. In all, it must have taken at least three hours to get through the trail. Triumph really wanted us to be thoroughly convinced, then.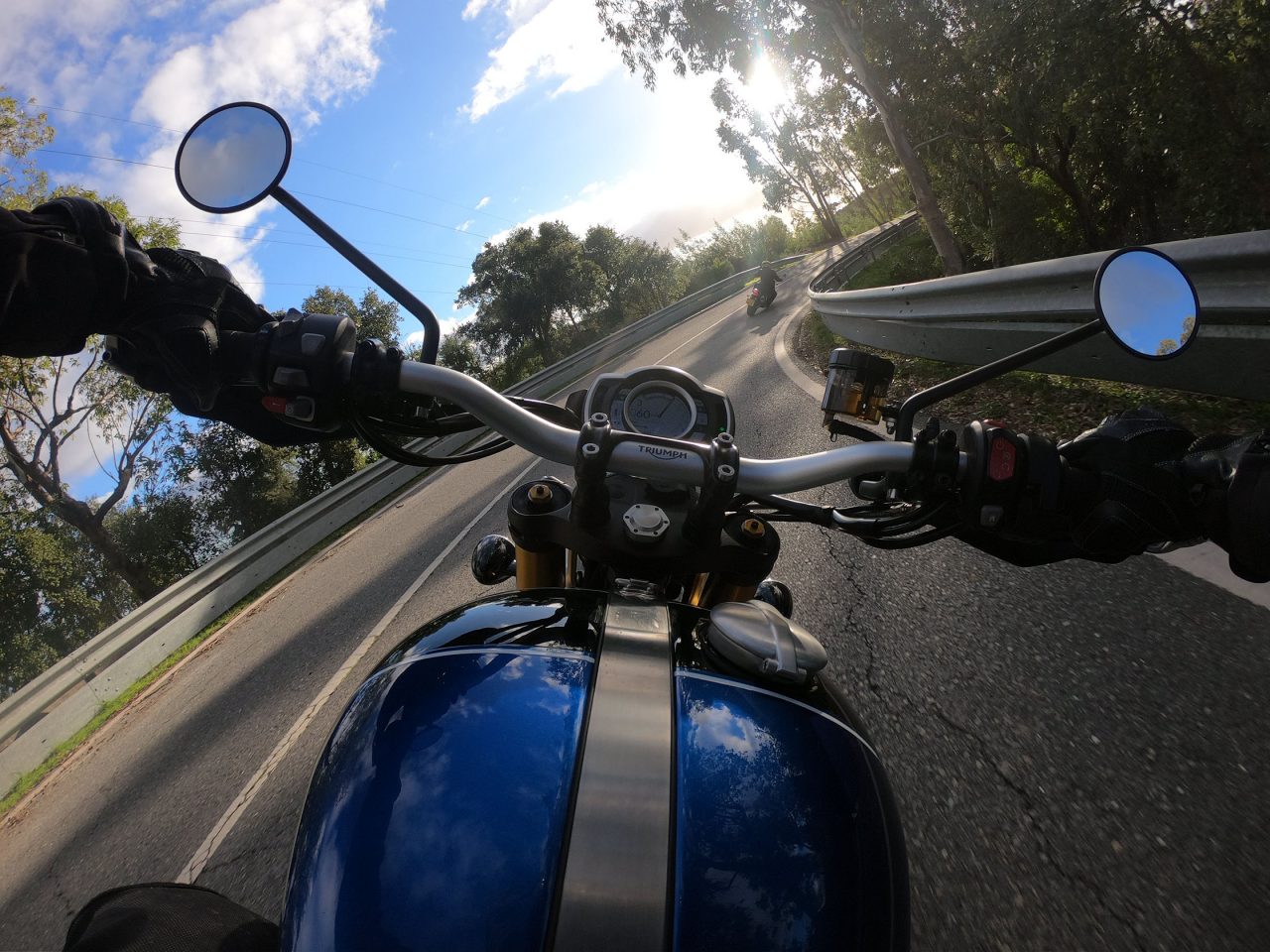 Surely, then, this must take a beating while out on normal roads, was my thinking. There's no way that it could be as much fun when the tarmac's smooth and, well, present. Turns out, it is. A quick switch from knobbies to sticky Metzelers, and the Scramblers were ready for day two, which was roughly 250 km of riding on road after smooth, pothole-free, beautifully-paved road. Now, the XC is very impressive here. The engine's grunt shines through, the weight advantage gets amplified, and the shorter wheelbase just makes it feel so flickable through the corners. What I wasn't counting on, however, was the fact that the XE just felt much better than the XC, even though it shouldn't. I'm not certain what it was, but even though it felt slightly lazier than the XC, it felt more more comfortable and eager at the same time. Could be the additional height, the longer wheelbase, the fact that it was blue; it's a mystery, but the XE just felt like a more complete package while pushing 120 kph and attempting a corner. Phew.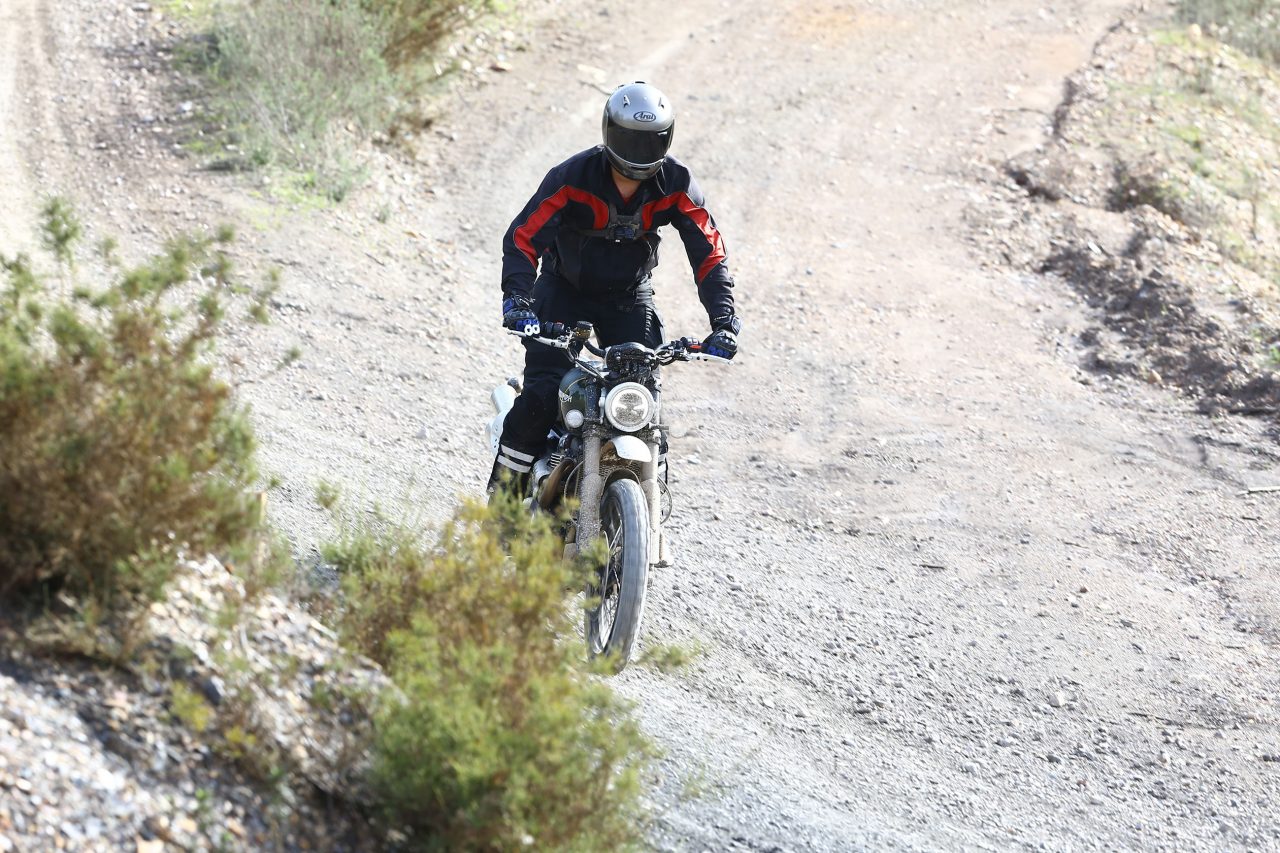 Triumph, you've outdone yourself. I haven't had this much fun off-roading a bike ever, and I dare say very little comes close to it on the road, too. The disheartening thing is that the XE most likely won't make it to India anytime soon, while the XC is scheduled for an early 2019 launch. But you'd have to be a lunatic to think that the XC falls considerably short in comparison. They're both, beyond a shadow of a doubt, excellent machines that deserved your hard-earned currency. There's no idea about prices yet, but be prepared to cough up upwards of Rs 13 lakh, that's for certain. Based on the two days I had with it, that's more than fine. Just get that cheque cut out already.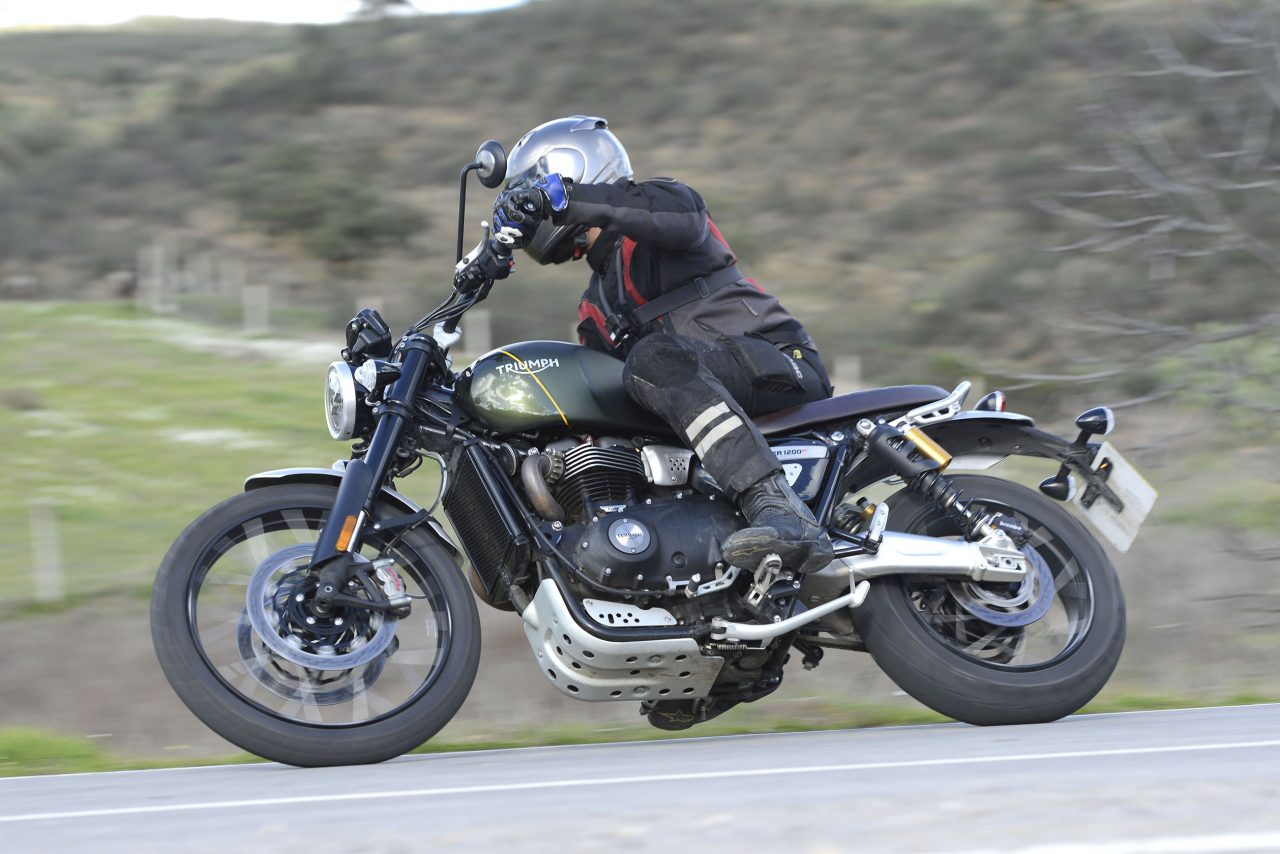 More photos of the upcoming motorcycle are in the detailed photo gallery, which can be accessed by clicking here
MOTODATA
Triumph Scrambler 1200
POWERTRAIN
Displacement: 1200cc, parallel twin
Max power: 89 bhp@7400 rpm
Max torque: 11.2 kgm@3950 rpm
Transmission: 6-speed
CHASSIS
Type: XXXXX
SUSPENSION
(F/R): USD fork/twin-shock
BRAKES
(F/R): 320mm twin disc/255mm disc
TYRES
F/R: 90/90 R21 / 150/50 R17
DIMENSIONS
L/W/H (mm): 2285/840/1200 (XC) / 2325/905/1250 (XC)
Wheelbase: 1530mm (XC) / 1570mm (XE)
Ground clearance: 200mm (XC), NA (XE)
Kerb weight: 205 kg (XC) / 207 kg (XE)
Fuel capacity: 16 litres
PRICE: Rs 13.5 lakh (estimated; ex-showroom)