We first saw the Dominar as the CS400 concept at the Auto Expo many years ago where it set our collective hearts racing. It was a long wait though before Bajaj gave us the Dominar and while it had some great intent, it fell a bit short of the mark. I didn't really like it. I didn't like the engine as it felt strangely stressed and vibed quite a bit. I wished it weighed less, handled better, sounded more bassy and was a better bike. And then Bajaj went on that crazy campaign of pitting it against the Royal Enfields with all those elephant ads. Anyway, Bajaj tells us it is rectifying all of that, and I really do mean all of the above, with the updated 2019 Bajaj Dominar 400. All to make it closer to what we saw in the CS400. A true power cruiser.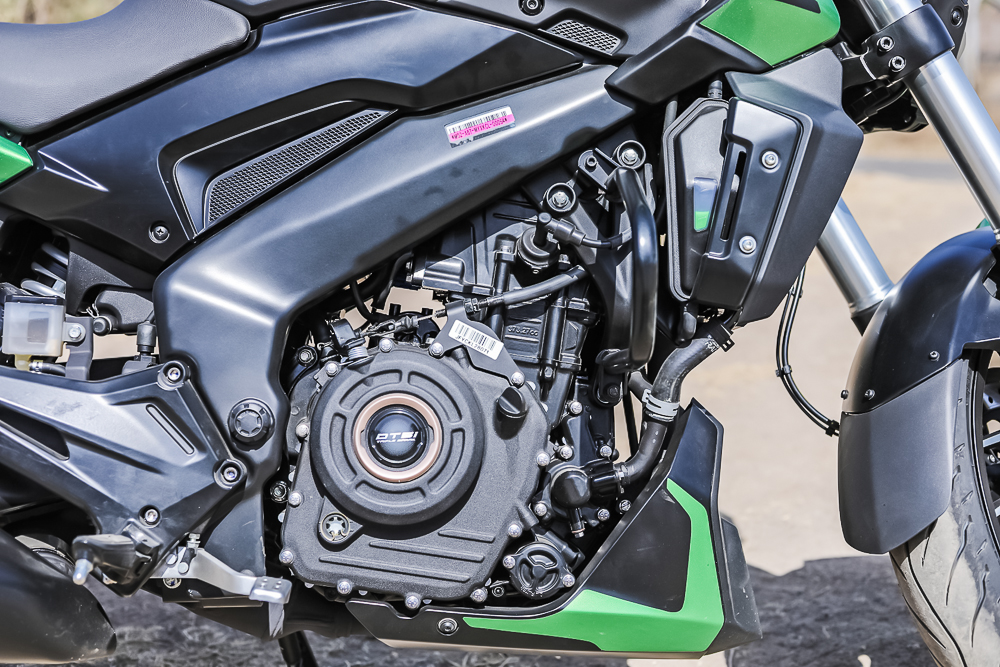 Calling this bike merely an 'update' is underselling it. For starters the engine now makes 39.5bhp, up from the 34bhp it did earlier. It now gets a DOHC as opposed to the SOHC. A new exhaust system has been slapped on as well as a new engine tune. The forks are now 43mm upside down (USD) units and the brakes are radially mounted. And the secondary display is now an LCD screen.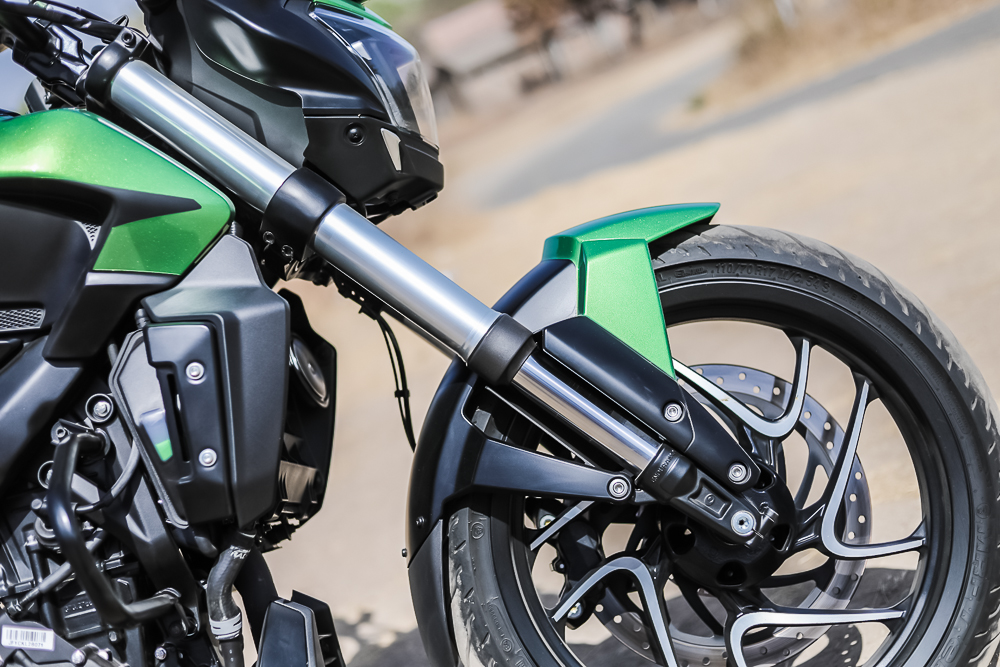 Visually, it is still unmistakably a Dominar, but in that new Auroral Green paint scheme, it does look rather striking. The new mirror stalk design looks incredibly futuristic too, and small touches like the stamped logo on the seat just give it an overall cooler look. So does any of this really mean anything? Has it worked in making a bike that felt rough and prototype-ish more desirable? Absolutely.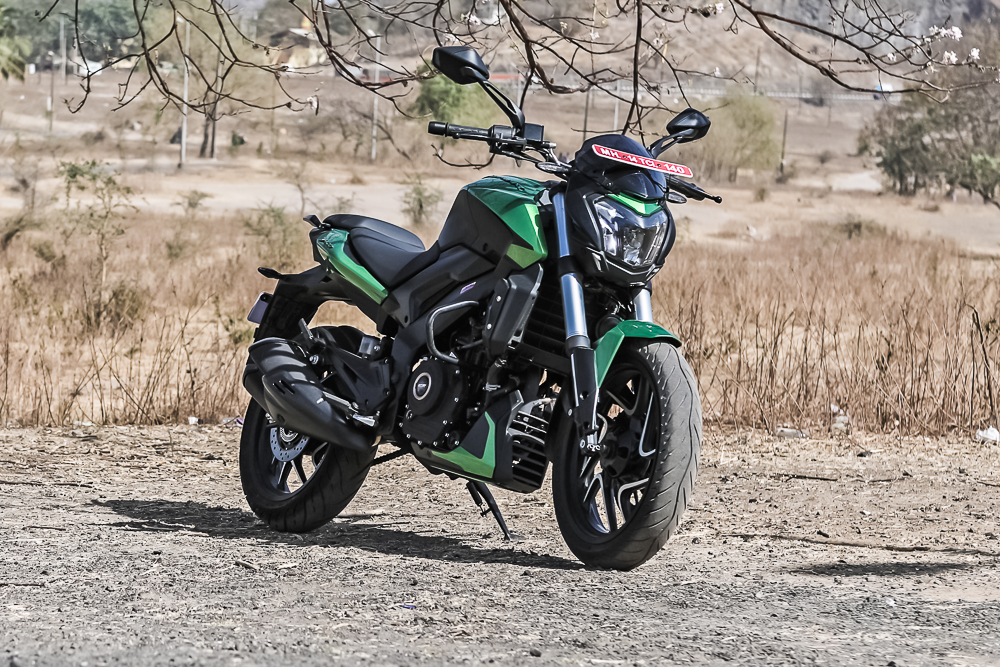 The (mostly) new engine is wonderful. It is smooth and revs quickly with the fuelling being spot on. No lurches or anything. It isn't a mini Ducati Diavel though, so don't try drag racing a Duke at the lights, but as a long distance machine I think it fits the bill perfectly. Personally, I believe for a bike to cover a lot of miles in comfort it should be able to sit at 100-120kph without feeling stressed. In that aspect the Dominar is now brilliant. It will sit at 130kph at 7000rpm in 6thgear all day long. Of course I weigh a mere 60kg (fully fuelled mind you) but even for the better fed of humanity, it should manage 120kph. It doesn't vibe and is all a tourer would need. You could go faster, but post 7500rpm vibes start to creep in at the footpegs and seat (though the handlebar is still impressively devoid of it). Below 5000rpm it is a bit lazy, but that's ok. Just keep it above that.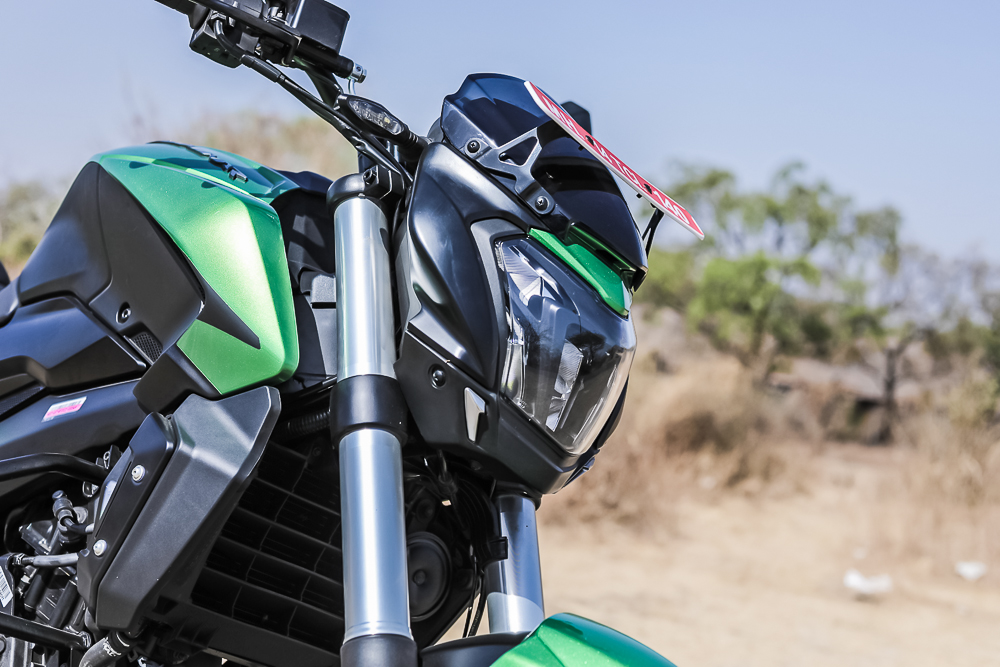 The suspension setup is another aspect Bajaj have worked really hard at and it shows. The previous bike felt a bit harsh and carried its weight in an ungainly manner. The updated setup has transformed it. The rear has been softened and while components for the front forks have been borrowed from the 390 Duke, it has a completely different setup. The ride is now plush and comfortable and absorbs most bumps with poise and comfort that I can't remember ever experiencing on the older one (or any other Bajaj bike for that matter). I even managed a few dirt road ruts and mini-jumps and it was superb. It really did put a big smile on my face. As did the exhaust note, which is now throaty and bassy. It doesn't fizzle out as the revs climb, and is the exhaust the Dominar should've always had from day one. I also like the brakes, though if I'm being honest I found the previous ones very good too. These ones seem to have a bit more progression in bite to them but I doubt anyone will really notice. What you will notice are those lovely mirrors, and the expansive view out of them. I think these are my favourite mirrors on an Indian motorcycle as of this date.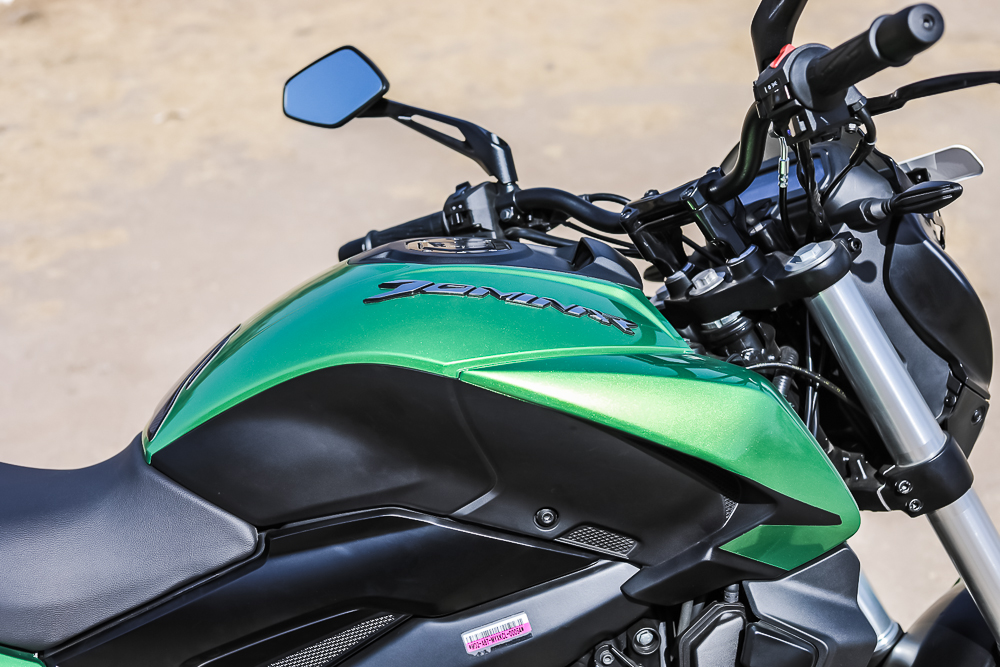 Ok I like the bike. I like what Bajaj has done as it appears as if it has really taken this upgrade very seriously. Lest I be accused of mollycoddling though there are a few things I don't like. I think the seat is a bit stiff for a bike this relaxed and the vibes that creep in there aren't appreciated. And while I would've loved the bike to have dropped a few kilos, it has actually gained two. And then Bajaj got a little carried away with the gimmicks.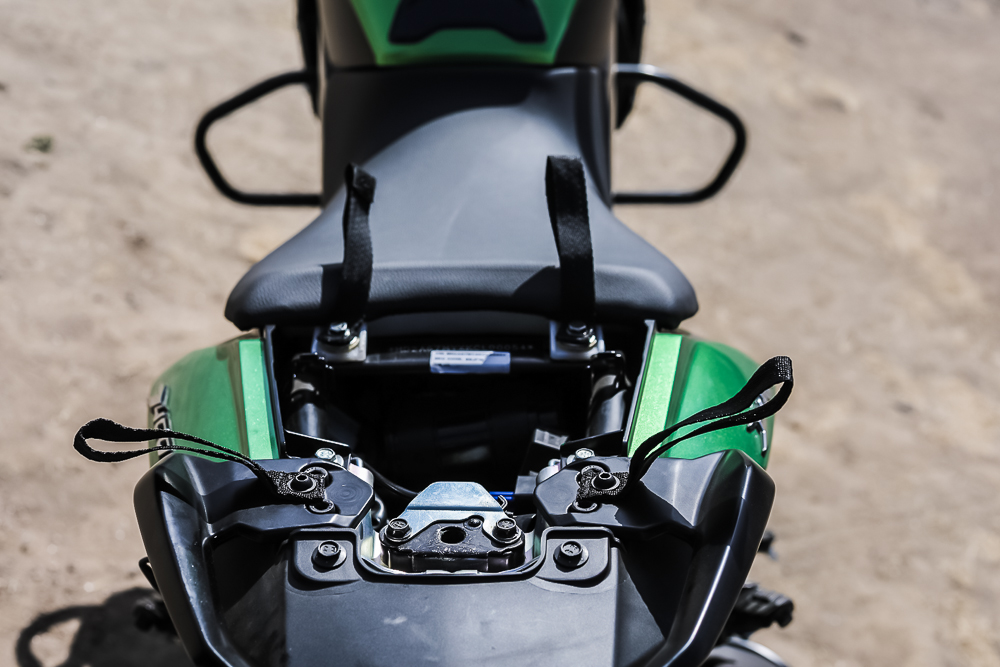 The rear seat hides 4 straps that are supposed to be used as mounting spots for tying luggage. But I can't imagine it being used. Ever. By anyone. And finally there is the secondary screen. It is too far below the riders line of sight and requires you to take your eyes off the road completely to be able to view it. If you can see out of your nipples, this would be very useful, but for the rest of us it is pointless. And that's a shame for it displays information I like to see, such as a gear indicator and trip meters.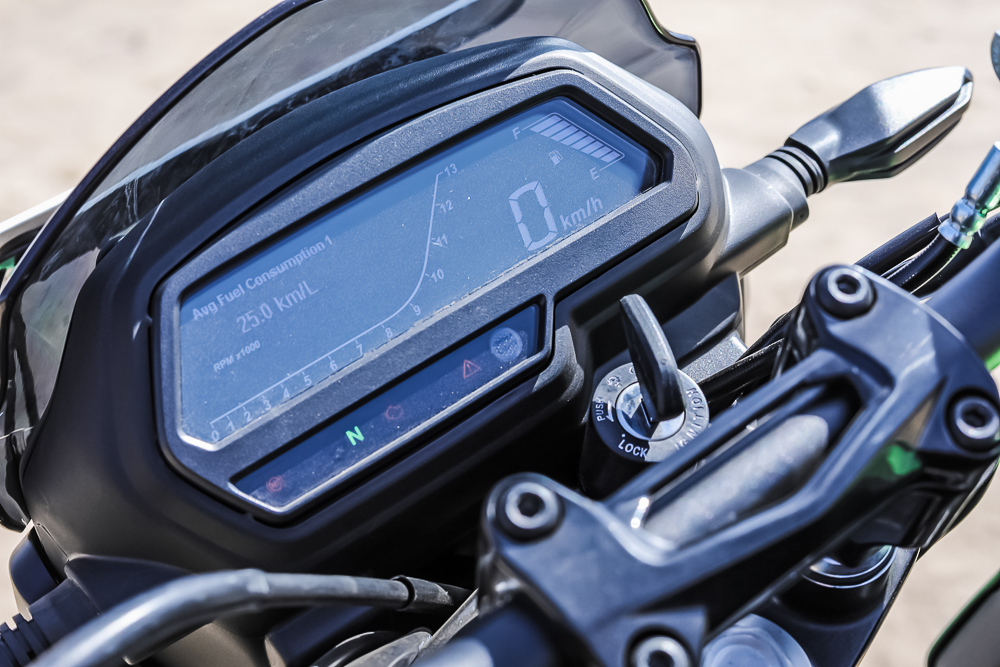 At the time of writing this Bajaj has not yet announced a price for the new Dominar 400 but it will see a marginal hike. Should you go out and buy one? Well, look at it this way, the Dominar still sits in a segment that has no competition. It is not a burly cruiser and yet it will comfortably munch miles all day long. It isn't a KTM Duke but it'll be decently quick in the mountains. And it is a vastly improved bike in every aspect over the previous generation. Does that tickle your fancy? Then rest assured, this is a bike that has suddenly become a lot more desirable than its older sibling.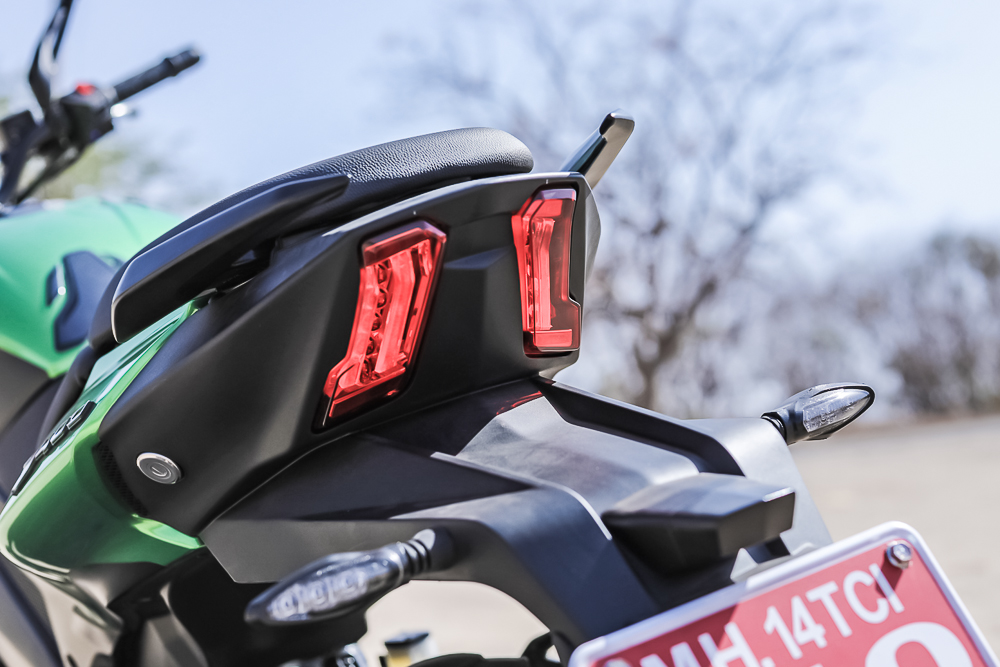 MOTODATA
Bajaj Dominar 400
POWERTRAIN
Displacement: 373.2cc, single
Max power: 39.5 bhp@8,650 rpm
Max torque: 3.6 kgm@7,000 rpm
Transmission: 6-speed
CHASSIS
Type: Perimeter frame
SUSPENSION
(F/R): 43mm USD fork / Monoshock
BRAKES
(F/R): 320mm single-disc / 230mm single-disc
TYRES
(F/R): 110/70 R17 / 150/60 R17
DIMENSIONS
L/W/H (mm): 2156/836/1112
Wheelbase: 1453 mm
Ground clearance: 157 mm
Seat height: 800 mm
Kerb weight: 184 kg
Fuel capacity: 13 litres
PRICE: NA