If for some reason you live under a rock, with no communication with the civilised world (and the motorcycle world), KTM announced the 390 Adventure recently. That set motorcycle enthusiasts' hearts on fire, and now to add a huge healthy serving of fuel to that flame, we have new spy shots of said KTM 390 Adventure, courtesy of Motorrad Online.
What we see is something that looks closer to a production version compared to the earlier images of the upcoming adventure-orientated motorcycle. While this is still a prototype, we see a design language that is much closer to the 1290 SuperAdventure. We also see parts sharing with the 390 Duke, in the way of levers, mirrors and hand guards. Even the headlight looks remarkably similar.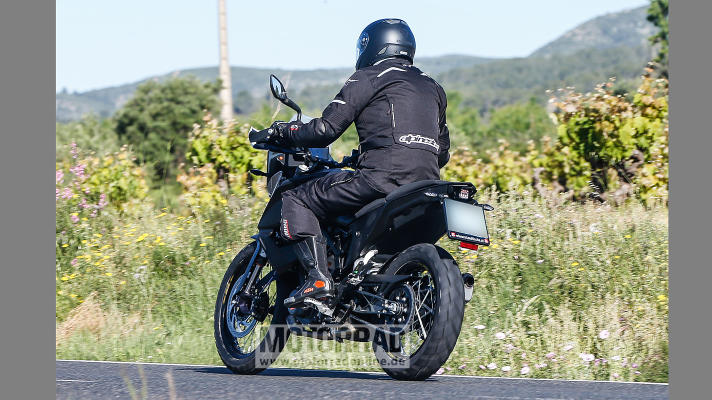 This is good news, as that means lower production costs and a more affordable final product. It sports spoked wheels, and a tyre capable of soft roading — also good news. The windscreen seems short, but we might see a taller one in the final version. Seating position is more upright, and the bars appear a bit taller, all making it a more relaxed bike to go long distance touring on. While many hope we get two versions (a standard road focussed and a hard core off road focussed) but that might be wishful thinking. KTM has promised us a purpose-built bike, so expect a completely different suspension set up and ECU tune compared to the 390 Duke.
All in all, this image doesn't tell us much, other than that the bike we've been clamouring for is very close to production. We expect it to be launched at EICMA 2018 in November, so stay tuned, and save your money for this. KTM hasn't let us down so far, with the Duke and RC series, and while BMW's hotly anticipated 310GS is finally arriving, the 390 Adventure means they have their work cut out for them.