For a country that relies heavily on two-wheelers for transport, Bangalore based start-up BluArmor is the Messiah himself. Why? It has, for the last few years, been using some very clever scientific solutions to make helmet coolers. Not for a helmet at rest, but one that you can ride with. Yup. We spent a very long time with the BluSnap2 (read that detailed review, here), and walked away so impressed that it still has a permanent place on our helmets during the summer. And it's about to get better.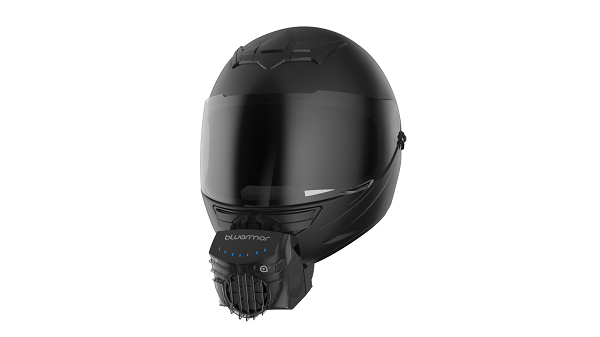 A short while ago, BluArmor announced a brand new, updated model of its helmet cooling solution- the BLU3 E20. And yesterday, it got some serious international recognition. You know the Consumer Electronics Show? The most sought after technology event of the year? Well, the device has been named a CES 2020 Innovation Awards Honouree. As users of its products, we knew BluArmor were the real deal, but the award gives it the credibility and validation it has always deserved. Personally, though? We can't wait to get our hands on the new device, once it launches at CES 2020 in January.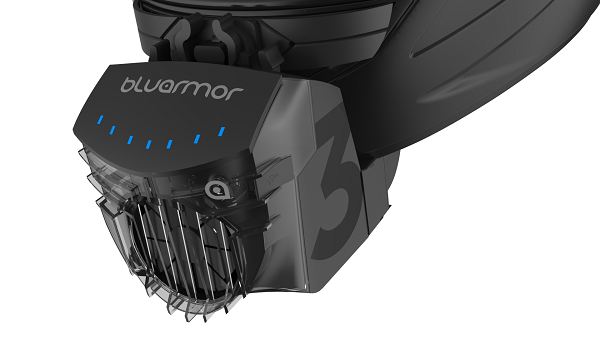 If you aren't up to speed already with what the BLU3 E20 is, then think of it like a very clever air-conditioning system for your helmet. It attaches to the front of your helmet, and uses biomimicry to provide cool air inside, resulting in an interior that's up to 15 degrees cooler than outside. In addition to all the BluSnap2 could do, what's new is that it now has an adjustable fan speed and vents, based on how much air you want. It is sleeker, too, and provides twice the amount airflow (which was already quite good in the BluSnap2). And on top of all this, it's a Bluetooth communication device, too. So you can pair your phone to it, and use it to listen to music, answer calls and get directions. This makes an already fantastic product an even greater value proposition. And it is designed, developed and manufactured right here in India.
Interesting, eh? Well, head over to https://thebluarmor.com/pages/blu3e20  to get all the details and sign up to receive all updates. Rest assured, we will review one soon as we can.