TVS has launched the 2022 iQube electric scooter in three new variants, 11 colours and three charging options. The TVS iQube and TVS iQube S bookings are open on its website. Delivery of these models will start immediately. The TVS iQube ST is currently only available for pre-booking. Both the iQube and iQube S are available in the existing 33 cities, and will soon be available in 52 additional cities.
The electric two-wheeler will offer a host of intelligent connected features. It will also come with fast charging with a plug-and-play carry along charger, vehicle health and safety notifications, multiple Bluetooth and Cloud Connectivity options, 32 litres of storage space, and more.
While the iQube and the iQube S both offer 100 km of range on a single charge, the iQube ST variant will offer 140 km of range. The range of all three variants is higher when compared to the previous model iQube which offered 75 km on a full charge. The iQube and iQube S will have a top speed of 78 kph, whereas the ST variant will get a top speed of 82 kph. Consumers will also get a choice between three variants of off-board chargers depending on their needs – 650 W, 950 W and 1.5 kW.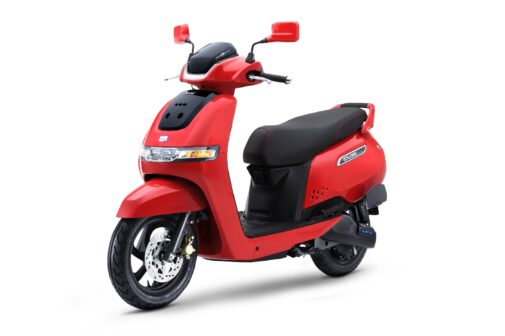 TVS iQube
The base variant of the TVS iQube gets a 5-inch TFT screen with turn-by-turn navigation assist and comes in three colours. It comes with a TVS designed battery specification of 3.4 kWh.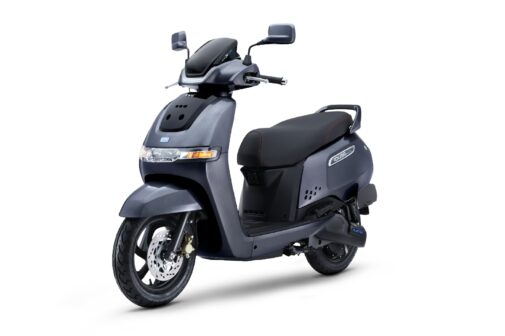 TVS iQube S
The iQube S gets the same battery as its base variant, but features a 7-inch TFT screen with an intuitive five-way joystick for interaction, music control, theme personalisation, and proactive notifications including vehicle health. It also comes in four colours.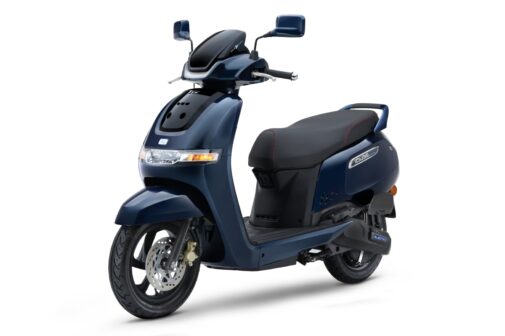 TVS iQube ST
The iQube ST is powered by a TVS designed 5.1 kWh battery pack. It hosts intelligent ride connectivity with a 7-inch TFT touchscreen with five-way joystick interactivity, music control, proactive notifications including vehicle health, 4G telematics and OTA updates. The EV also offers infinite theme personalisation, voice assist and TVS iQube Alexa skillset. It will also have a two-helmet under-seat storage of 32 litres and comes in four colours.
The TVS iQube and TVS iQube S, will be available at price points of Rs 98,564 and Rs 1.09 lakh respectively (on-road Delhi including FAME and state subsidy). The price of the iQube ST is yet to be revealed by TVS.