After a successful edition of Tiger Trails Spiti last year, Triumph Motorcycles has flagged-off the second edition of its exclusive ride-cum-training program. The vast terrains of Spiti will be an outstanding environment for the riders to ride their Triumph Tigers on. With the Tiger Trails, participants will receive a session of training, and discover new places while getting a chance to meet fellow adventure enthusiasts. The Tiger Trails 2.0 has been carefully designed to cater to adventure riders who seek to move up from being riders to adventurers, mentions Triumph in its official announcement.
Vijay Parmar, veteran rider, adventure enthusiast and Triumph Tiger Academy chief trainer said, "Triumph Motorcycles is the first brand in India, that has taken the adventure motorcycling segment to the next level. Triumph is doing a commendable job by engaging with the customers and enthusiasts by making them experience the best potential of the tiger range of motorcycles. As a brand, they are always vocal about road safety and ensuring riders ride responsibly at all times. I am extremely happy to be associated with the brand and observe a great riding culture spread across its riders."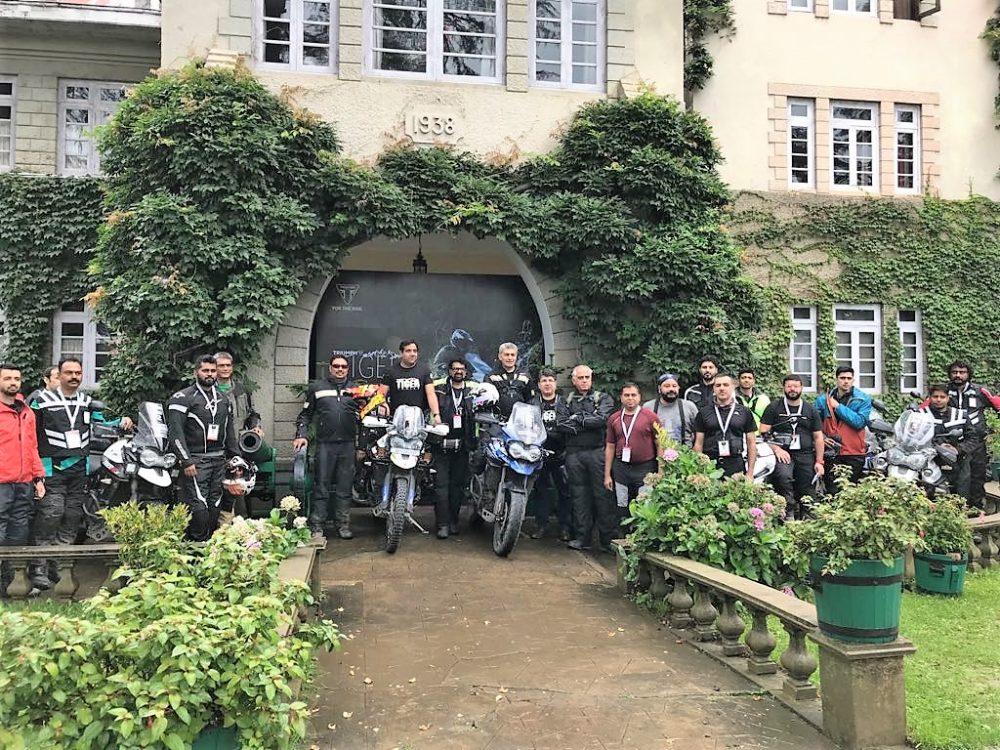 On July 22, 20 participants started their 5-day tail from Shimla which will end in Manali on July 27. The route set for this edition of the adventure will make the riders tackle different terrains and challenges, thus ensuring their training is holistic — and also lets them understand the true potential of their Tigers. For comfort and safety of the participants, backup facilities will be available including a 4×4 sweep vehicle with mechanics and equipped with supplies such as medical kit, tool kit, puncture kit, spare parts, pumps etc. The vehicles will also have a VHF radio so that communication can be maintained with the riders throughout the journey.
Vimal Sumbly, Managing Director, Triumph Motorcycles India said, "With over 900 Tiger customers in the country Triumph Motorcycles does not just deliver great motorcycles, we also create an ecosystem in which the rider is equipped with the skill sets to ride deftly and safely. Our initiatives like the Triumph Tiger Trails and Tiger Training Academies have had an overwhelming response across India.  With the recent introduction of the all-new Tiger 800 and the Tiger 1200, the game just got better. We have and will be working on more of these curated programmes to further our commitment to building a safe riding culture in India, and to promote the spirit of adventure in the country."