The Kratos is here! No, it's not from Greece. But this electric motorcycle is 100 per cent designed and made in India by Tork Motors. Powering the Kratos is an axial flux motor and a 4-kWh battery pack, the electric motorcycle is capable of going 180 km on a single charge, but the company says its real-world range is close to 120 km. It's also available in two variants — the standard Kratos and the Kratos R — on which its performance and charging time varies. The former is priced at Rs 1.08 lakh, while the latter's priced at Rs 1.23 lakh (both prices ex-showroom, Pune). Of course, the prices will be different in other states depending on the subsidies.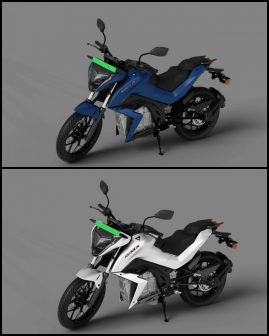 Both the variants get the same battery pack, but the Kratos R gets more power. On paper, the Kratos produces 7.5 kW (10 bhp) and 2.85 kgm of torque as compared to Kratos R's 9 kW (12 bhp) and 3.87 kgm. Similarly, it's also up on Kratos's 100-kph top speed by 5 kph. As for charging the battery pack, only the Kratos R has fast charging capability. It takes an hour to charge from 0-80 per cent using the fast charger. Also, Tork Motors says that its charging network access will be free for two years.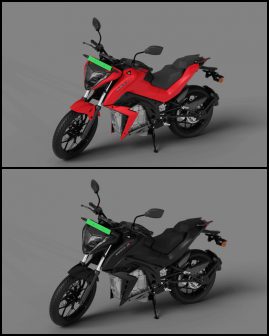 As far as features go, the Kratos has quite a few features which include a digital instrument cluster, USB charging, crash alert features, geo-fencing, among many other things. Also, the Kratos R has a choice of four colour options: White, Black, Red and Blue, whereas the Kratos is only offered in White. For now, it's only available in a select few cities, but in the coming months, it will be launched in more cities as well. You can book one by visiting its official website.