After a well-deserved rest day, Stage 9 of the Dakar Rally 2023 began with a 686-kilometre circuit from Riyadh to Haradh. The 359-kilometre special sector featured a fair mix of everything that makes the Dakar unique — sand, dunes, wadi crossings, stony passes, canyons, fast tracks, and sandy tracks. The navigation was also incredibly demanding, possibly the most difficult in the 2023 edition so far.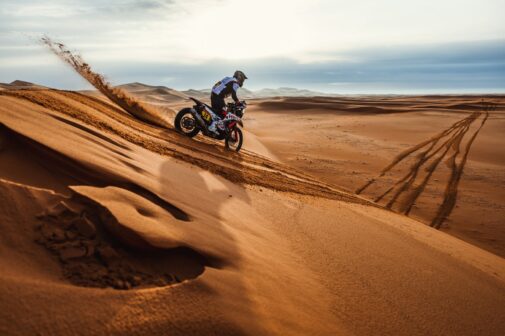 Hero MotoSports Team finished the first stage following the rest day (Stage 9) of Dakar 2023, with Franco Caimi and Sebastian Buhler finishing in the top 15. Franco Caimi performed admirably, finishing in the eighth quickest time of the day. Sebastian Buhler finished 12th in the Rally GP class. Ross Branch opened the stage today and finished 19th in the Rally GP class.
The previous stage's winner, Ross Branch, was handed the mantle to open today's stage, and he knew it would be a difficult challenge in this hard terrain. He rode cautiously, which cost him some time. Still hurting from his time losses earlier in the race, the Botswanan star is ranked 19th overall in the Rally GP class standings. Franco concluded the race in good time, finishing just 10 minutes behind the winner, continuing his highly consistent performance so far in the race. His eighth-place finish today moved him up to 14th in the overall Rally GP class rankings. Sebastian Buhler had a difficult navigation day, and he ended up losing time trying to reach a specific waypoint. However, Buhler still managed to finish 12th, putting him up to 17th overall in the Rally GP class standings. In the overall rankings, Skyler Howes from Husqvarna Factory Racing leads the pack, followed by Toby Price and Kevin Benavides from Red Bull KTM Factory Racing.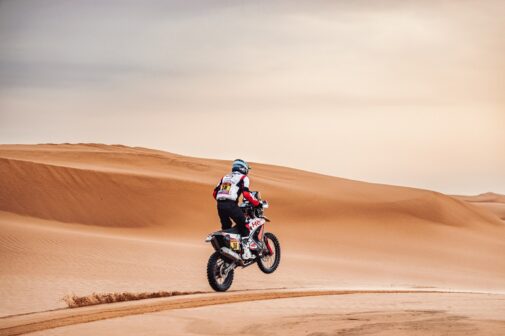 The race will now travel from Haradh to Shaybah, covering a distance of 624 kilometres. However, the special segment in Stage 10 will be only 113 kilometres long, purposefully kept short in this difficult stage made up of 90 per cent dunes.