In Faraway Britain, a movement has begun. A determined push to build modern two-stroke motorcycles. The start of a dogged journey in order for the venerable two-stroke to reclaim its rightful place as the king of performance. About time too, really.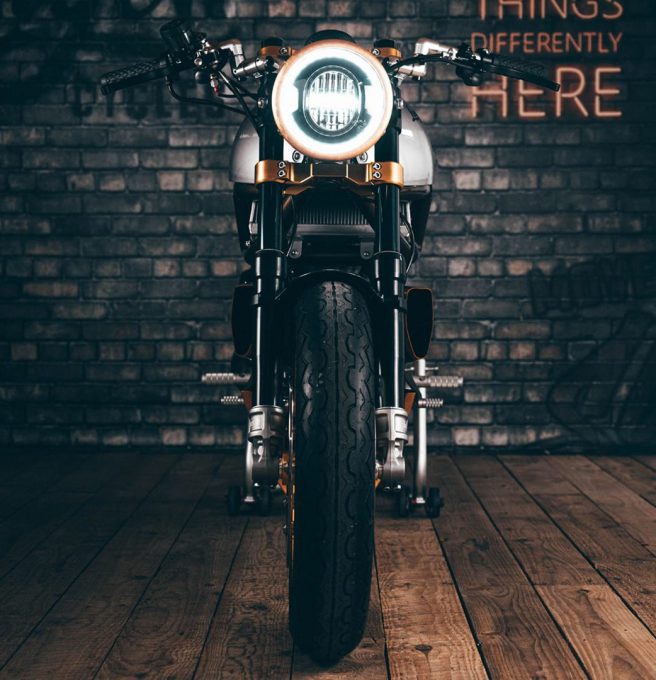 Christofer Ratcliffe (also known as 'Langen' for some reason) worked as the chief design engineer with UK-based CCM Motorcycles. The GP450 and the Spitfire range of CCM bikes were all his babies, which means he knows his stuff. But the urge to create something radical pushed him into creating the Langen marque, which will make its earth shattering debut with the 'Two Stroke'.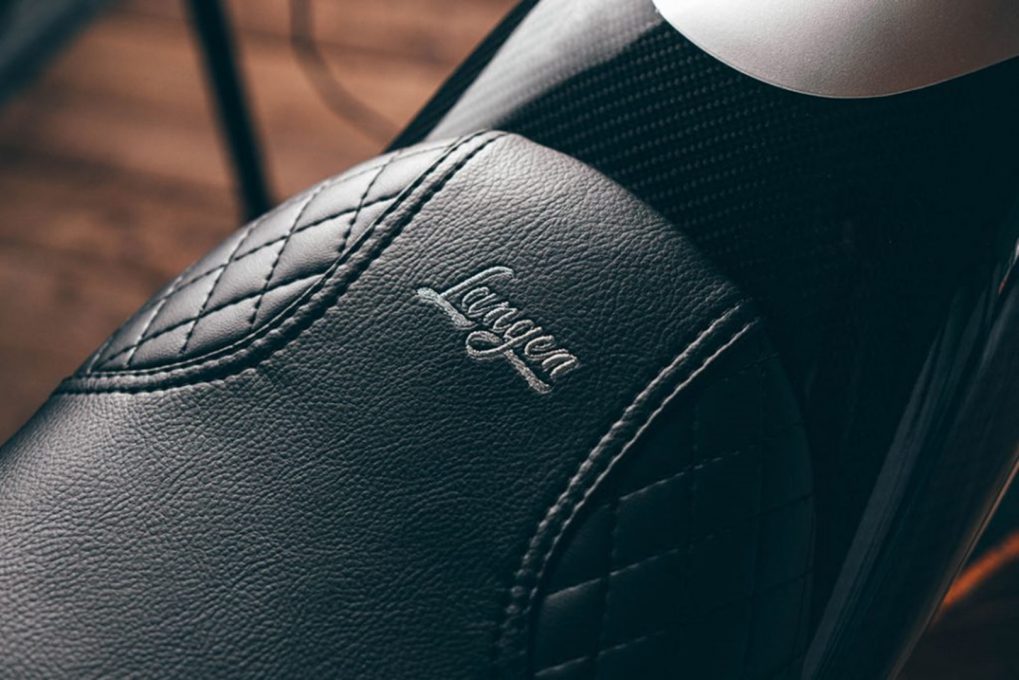 With the production run limited to a mere 100 UK-spec bikes, the Two Stroke is as radical as it is exclusive. Motive power comes from tiny 250 cc V-twin, which puts out a heady 75 bhp at a stratospheric 11,700 rpm! Torque is reported to be pegged at 4.6 kgm at the same 11,700 rpm. All that grunt has to go to the rear wheel somehow, and helping to do that is a 6-speed gearbox which is designed in such a way that you can remove and refit different ratio cogs for the track without having to split the engine on the bench.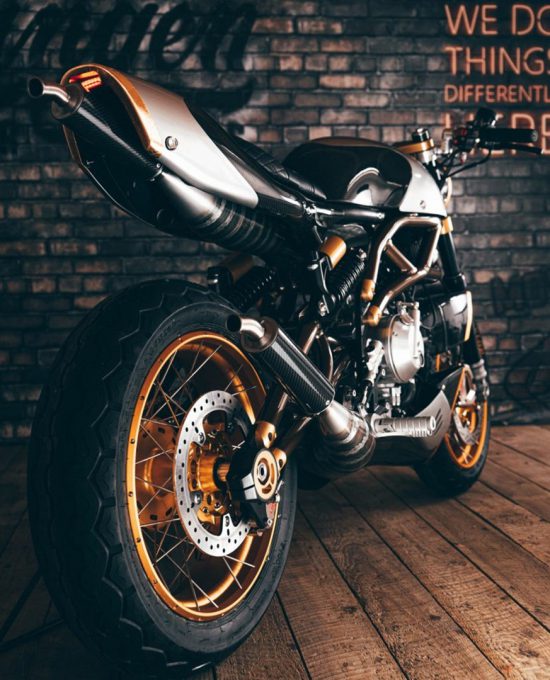 Keeping all of that explosive force together is a gorgeous aluminium space frame that hangs a pair of 43-mm conventional Ohlins forks at the fore and a couple of Ktech Piggyback Razor shocks at the aft. The suspension on both ends are adjustable for compression, rebound damping and spring preload, with the rear duet of shocks being adjustable for length as an addition.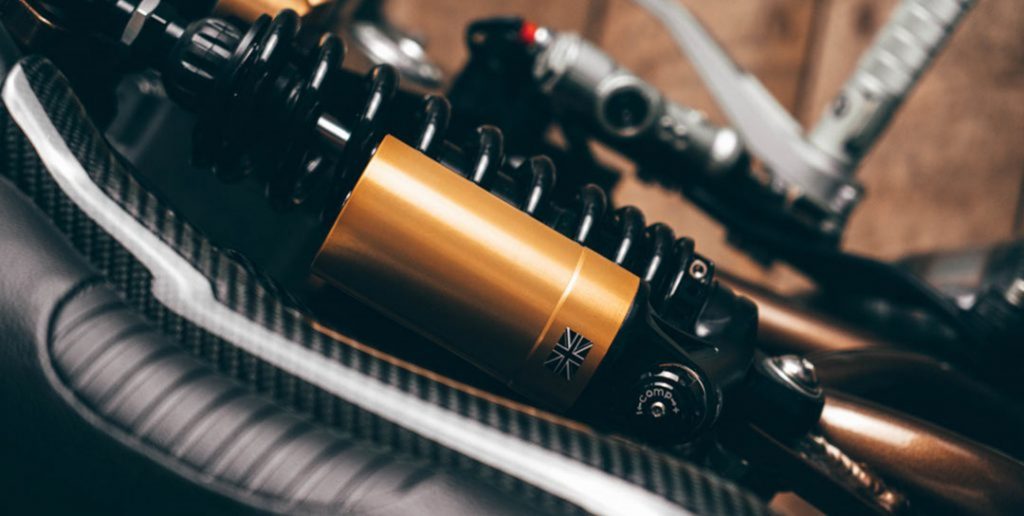 With a claimed top whack of more than 224 kph, the Langen will need to stop. And how. Up for that task are a duet of 320-mm discs in the front that are bitten on to by two HEL radial billet calipers while at the rear, a single 265-mm disc gets chomped on to 
by a lone HEL unit while the Dunlop Classic TT100 GP Radial rubber keeps the bike the right way up 
on the road.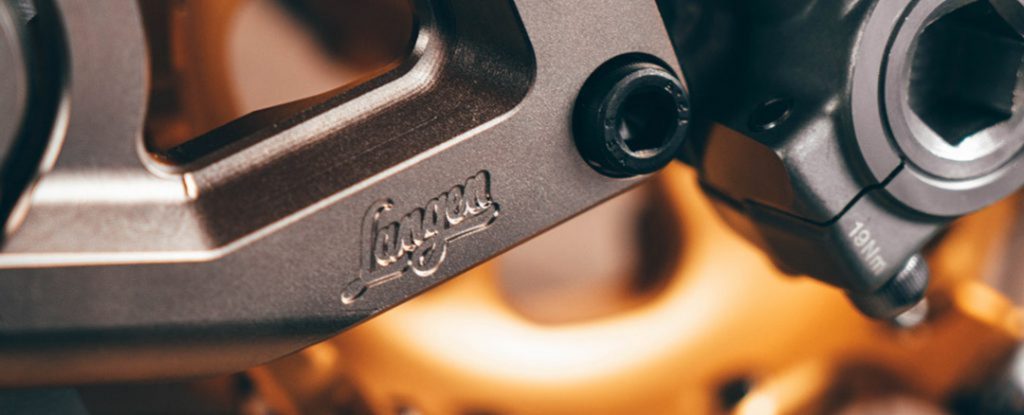 Langen claims that this entire package weighs in at a miniscule 114 kg. The only way that could happen is because all the bodywork is made out of reinforced carbon-fibre, lavishly topped off with rather opulent gold leaf accents.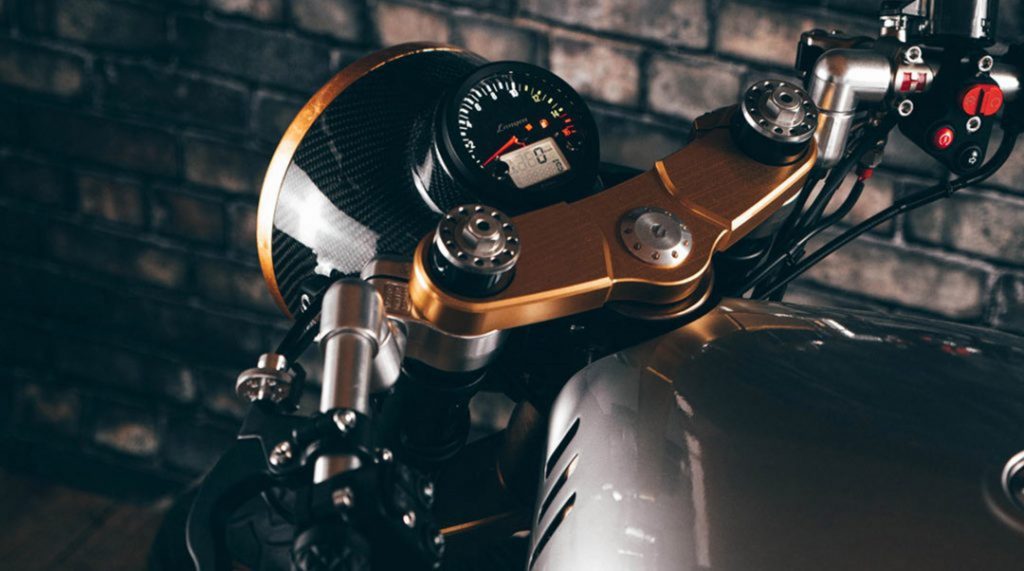 All this can be yours for about a rupee equivalent of Rs 26.67 lakh in the UK, plus applicable duties and taxes. Whosoever said that money can't buy happiness obviously didn't hear about the Langen Two Stroke, then. So if you are in a hurry to ride into the sunset, check out www.langenmotorcycles.co.uk to get you there.