As part of its Custom World initiative, Royal Enfield unveiled four special custom builds on its new Classic 350 simultaneously in Delhi, Mumbai, Pune and Bangalore. Built by some of the most renowned and leading custom-builders in India, these motorcycles are meticulously crafted and re-built to showcase the timeless elegance of the Classic interpreted through the eyes of these motorcycle custom artists.
Gaur by Rajputana Custom Motorcycles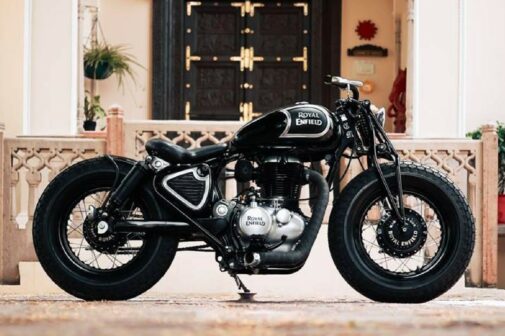 Rajputana Custom Motorcycles showcased its take on the Classic 350, the 'Gaur', in Mumbai. Each custom part on this machine is hand-built and takes inspiration from Royal Enfield motorcycles of different eras. It gets an old-school girder suspension, front and rear drum brakes, handmade leather seats and footrests. It also features 5-inch by 16-inch tyres, a small round headlight and hand-built panels on the tank and toolbox cover. Vijay Singh Ajairajpura, hailing from Jaipur, customized his first-ever motorcycle in his small garage almost a decade ago. Since then, the Rajputana Customs' workshop has evolved into a hyper-creative space with everything from ideation to execution taking place under one roof.
Divine by Neev Motorcycles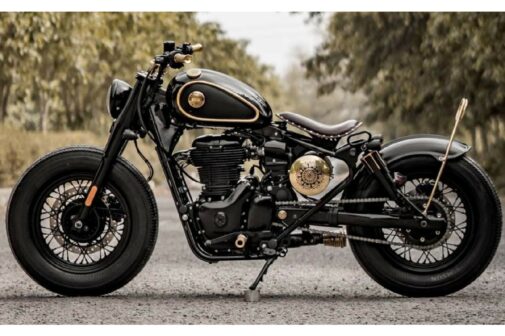 The custom-built bobber 'Divine' by Neev Motorcycles sports a matte black colour scheme. This is further accentuated by gold pin-striping and gold leaf work on the tank. It features a custom swing arm, a custom tank and mudguards, an intricate hand-stitched leather seat, and machined and engraved brass embellishments. It also gets thick 5-inch by 16-inch balloon tires to complete the overall style. Founded by Navneet Suri, Neev Motorcycles is a motorcycle custom shop based out of New Delhi. It has been creating bespoke hand-built custom motorcycles since 2015.
Dilli by Old Delhi Motorcycles Co.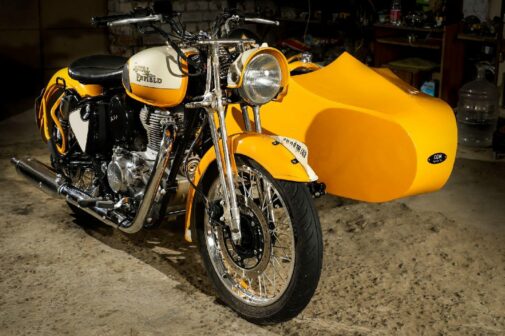 'Dilli', by Old Delhi Motorcycles, is an ode to the ever-evolving spirit of Delhi and the soul of Royal Enfield. It features a single-seat, a girder-style front suspension and a sidecar, all in a yellow and off-white colour scheme. Further, this build was fittingly displayed in the city of Delhi. Founded in 2011, Old Delhi Motorcycles have made a name as one of India's best resto-builders and have crafted many custom motorcycles for Indian and global clients.
Urban Roadster by MS Customs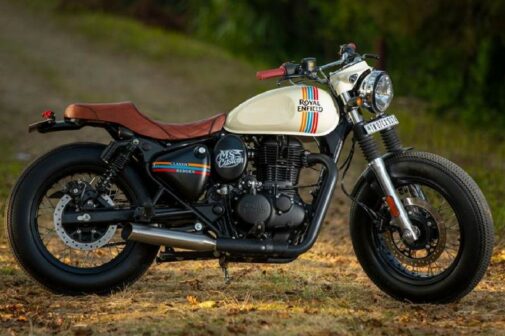 The motorcycle by MS Customs reflects the theme of 'Urban Roadster'. It comes with a 60s-inspired headlight dome, custom tank, swingarm, wheels and tyres. It also gets handcrafted twin seats to give the motorcycle a more personalized look. Located in Aizwal, Mizoram, MS Customs is a one-man show founded by Mr Lalmalsawma in 2008. Despite the scarcity of raw materials, specialized tools, components and accessories due to hurdles posed by the state's isolation from mainland India, it has managed to build multiple motorcycles in the last two decades.