We all know that riding boots are an essential part of a rider's outfit. It's always best for riders to invest in high-quality riding boots that will safeguard them from harm. Royal Enfield and TCX have teamed up to create a line of CE-certified riding and lifestyle shoes. The range starts from Rs 8,500 and goes all the way up to Rs 21,000.
Stelvio WP Riding Boots – 21,000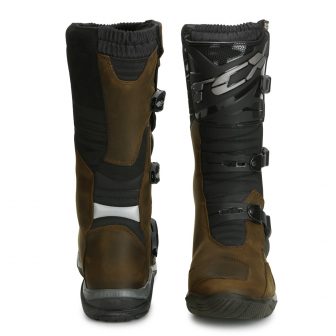 Priced at Rs 21,000, the Stelvio riding boots are the most expensive pair in this new range. But, these knee-length high boots are waterproof and are made of full grain leather, and to top it off, they are CE certified with a protective shin guard inside. Moreover, they come equipped with a T-Dry waterproof membrane and a high performance turning sole, reflective leather at the back and extra tightening straps. Royal Enfield claims that these are suitable for all-weather rides. You can choose one in black or brown colours.
Stelvio Mid Rise WP Riding Boots – Rs 18,000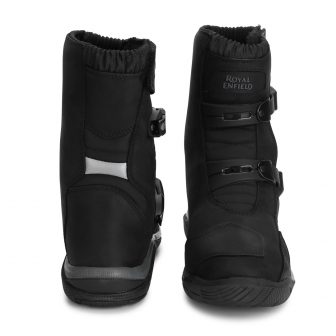 Best suited for adventure touring riders, the Stelvio Mid Rise riding boots come equipped with leather finish T-Dry waterproof lining and OrthoLite footbed. Plus, the integrated PU inserts and reinforcements should help in providing added protection from injuries. These are available in either black or brown colour.
Klausen Lady Riding WP Boots – Rs 15,000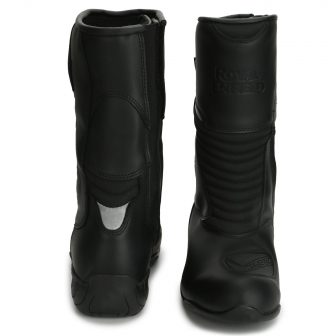 Perfect riding boots for all types of off-road adventures, the Klausen riding boots are specially designed for women riders. It gets full-grain leather, a T-Dry waterproof membrane and an OrthoLite footbed. Thanks to the high heel construction, RE claims that it will allow for comfortable long rides. But, it's only available in black colour.
Grimsel Lady WP Boots – Rs 13,000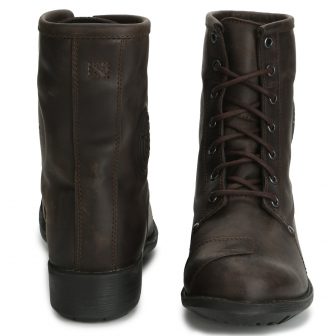 Another pair of riding boots for women, these wax-finished riding boots by Grimsel have a hint of retro touch. They're waterproof CE certified riding boots that come with the 'Woman Fitting Concept'. Also, they come equipped with heel construction and is made up of premium full-grain leather. Sadly, they're only available in brown colour. A black colour option would've looked sexy!
Cabo WP Boots – Rs 8,500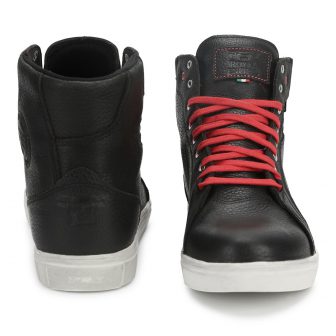 The new range starts from these amazing Cabo boots. These modern styled riding sneakers come with grain leather and have a wax finish. Of course, these are waterproof and features the OrthoLite footbed for added cushioning and breathability. Its rubber sole should provide maximum grip and the T-Dry waterproof membrane should ensure the rider's safety in extreme weather conditions. You can rock 'em in either black or olive colours.