Whether you are going to the office or travelling long distances, these genuine accessories from Royal Enfield will keep you company.
Air Fly Engine Guard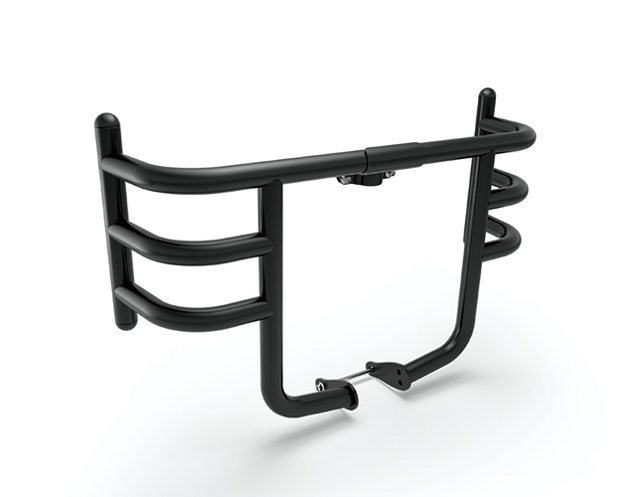 Thinking of taking your RE down that off-road trail? This engine guard will provide good protection from rocks and other debris. It is made from mild steel and gets dual coating for corrosion resistance. You can even opt for a polished stainless steel finish on it.
Military Pannier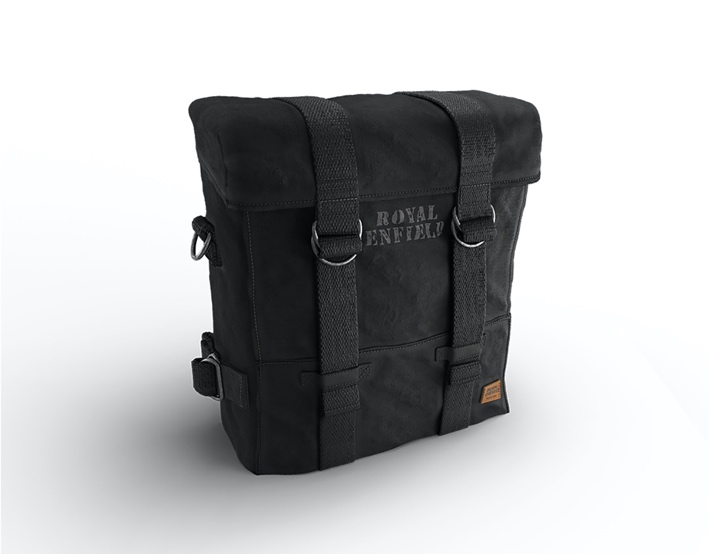 This waxed canvas rugged military pannier is water-resistant and quite easy to mount on the bike. If you like the military look then you can go for the olive colour or just stick with the good old black panniers. It's an easy way to add storage to your bike and looks pretty nice, too!
Machined Bar End Finisher Kit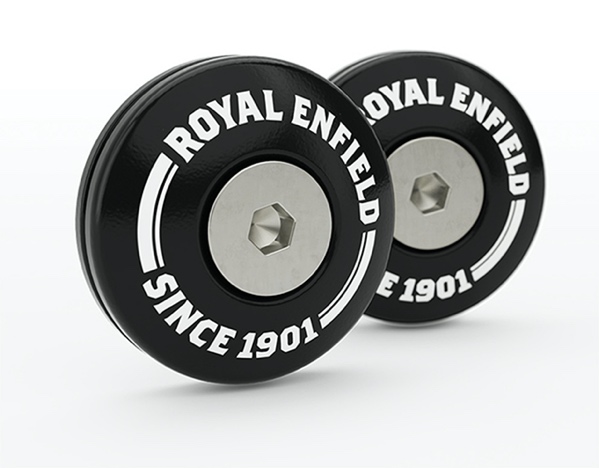 This isn't really essential for riding, but you can give your handlebar some bling with this cool laser-etched Royal Enfield branding finisher kit.
Legacy Number Board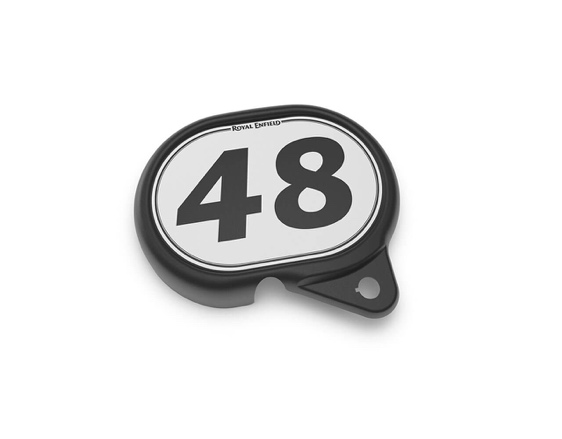 As an homage to Royal Enfield's victory at the International Six Day Trial in 1948, you can proudly flaunt this number board on your steed.
Fork Gaiter Kit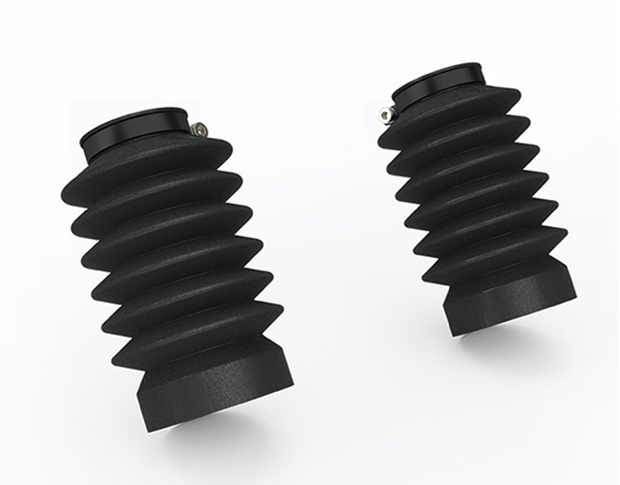 This specially-designed kit will protect the fork stanchions on an Interceptor or Continental GT from debris and stones. They not only do their job well, they add to the appeal of the bikes as well.
Head over to Royal Enfield's online store to place your orders.