Motoring World: The 2021 Dakar Rally is due to be held in January in Saudi Arabia. What does it take for a privateer to take part in an event like this? And what are the costs that one needs to account for to participate?
Ashish Raorane: The Dakar Rally is arguably the biggest motorsport event in the world and it requires a single-minded focus to get to the start line. Being a privateer means that apart from training on the bike, you also juggle other ancillary tasks like entry formalities, raising sponsorships, logistics, travel formalities. Visas, for instance, which are now the biggest challenge I'm facing as embassies are still closed due to COVID-19. The list of things to accomplish is endless and it's no wonder that getting to the start line is considered the toughest part. The cost for the Dakar Rally runs close to Rs 60 lakh; there are other added costs related to bike preparation, physical training and feeder races as well.
MW: How has Luminox along with other sponsors brought in changes in your preparation for Dakar?
AR: Sponsors are the backbone of motorsport and the more support you can harness, the better you can train and compete. The Luminox association happened at a very opportune time last year when I was in the midst of the Baja World Championship and sponsorship definitely helped me complete the championship with a 12th world ranking. I'm stoked to have international brands like KLIM, Leatt, Gaerne as well as local motorsport patrons such as Slipstream Performance, Motousher, and Hellraiser Motowear support the Dakar Rally project. Dosmoto Designs is onboard as creative lead, you'll be seeing some exciting stuff coming out soon. Preparations for the Dakar are underway and having sponsors backing you definitely takes part of the financial pressure away. Having said that, the Dakar Rally is an enormous undertaking and we are still looking to build further collaborations with the right brands.
MW: Especially when knowing how difficult it is to find sponsors in India and that, too, for motorsport.
AR: As we know, motorsport is quite niche in India, and with infrastructure lacking, it's quite a challenge for new entrants to find their way around. Sponsors are wary of dabbling in the motorsport space in general which sets up a vicious circle. I'm happy to have my sponsors take the bold step of investing in motorsport and hope others will follow. Not only is this crucial for my journey but to motorsport as a whole so as to elevate the current ecosystem where both brands and athletes mutually benefit.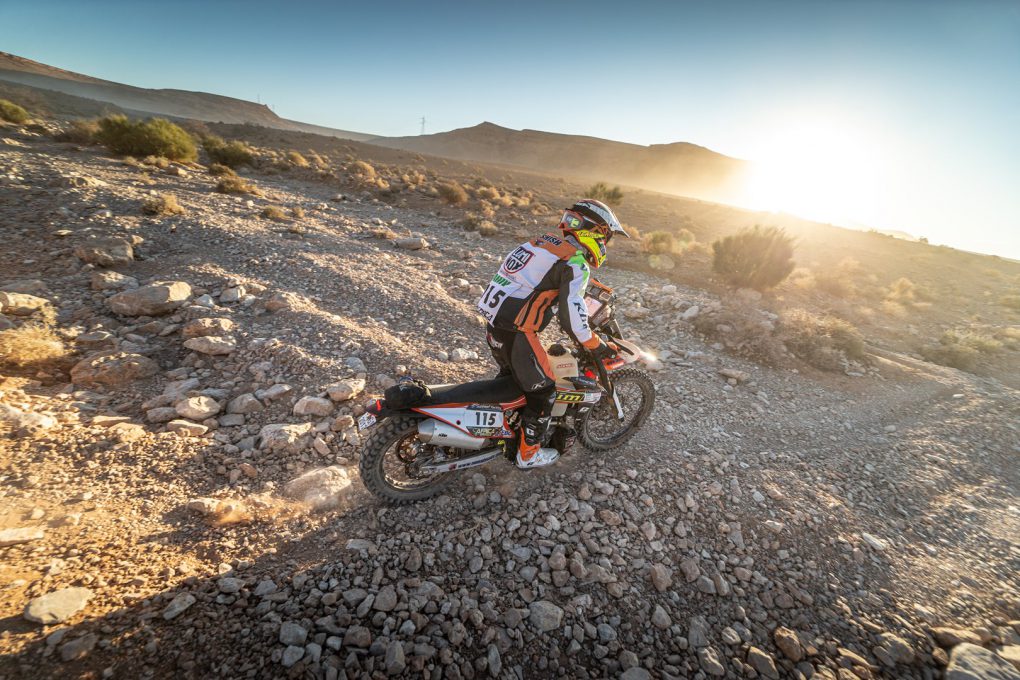 MW: Can you share with us a typical day of training? Also, how much time, on an average, goes in riding motorcycles?
AR: Currently, I alternate between two types of training days, one on and one off the bike. On the days off the bike, I cycle in the morning for endurance training and work on strength and stability in the evening. Afternoons are spent working on the bike as this is crucial for the Malle Moto class, now called the Original by Motul category. I'm fortunate to have Slipstream Performance not only to keep my training and race bikes upto spec, but also to let me work and train in their workshop. On bike training days, I generally spend the first half riding and the second half training for mobility. Seat time cannot be underestimated and the goal is to get in as much riding time as possible; however, given the lack of motorsport and track infrastructure, this is always a challenge.
MW: Every sportsman has been involved in some kind of injury during training or competing. Can you give us an insight into how you approach the recovery back to fitness?
AR: Injuries are an inseparable part of motorsport, and being patient and listening to your body during recovery is crucial. A positive outlook always speeds up recovery, so mind over body is most important. Resting is not the same as rehab; the body has to work towards recovery every day, however small the progress.
MW: When not on the saddle, what other activities do you keep yourself occupied with?
AR: Currently, there's no space for anything that's not directly related to the Dakar. In fact, it's been so for a few years now and I can't seem to remember what other activities I enjoy anymore!
MW: If you were to start this over again, what would you do differently?
AR: Every experience, good or bad, has its place. Probably the only thing I'd do differently would be to start younger. But then again, it's never too late to reinvent yourself.
MW: Which are your favourite motorcycles? What's currently in your garage?
AR: Apart from dirt bikes, I'm big fan of sportsbikes as well, MV Agusta and Ducati in particular. Currently, the garage is all orange; a KTM 450 Rally Replica, a KTM 450 XC-W, a KTM 350 SX-F, and a KTM Duke 390.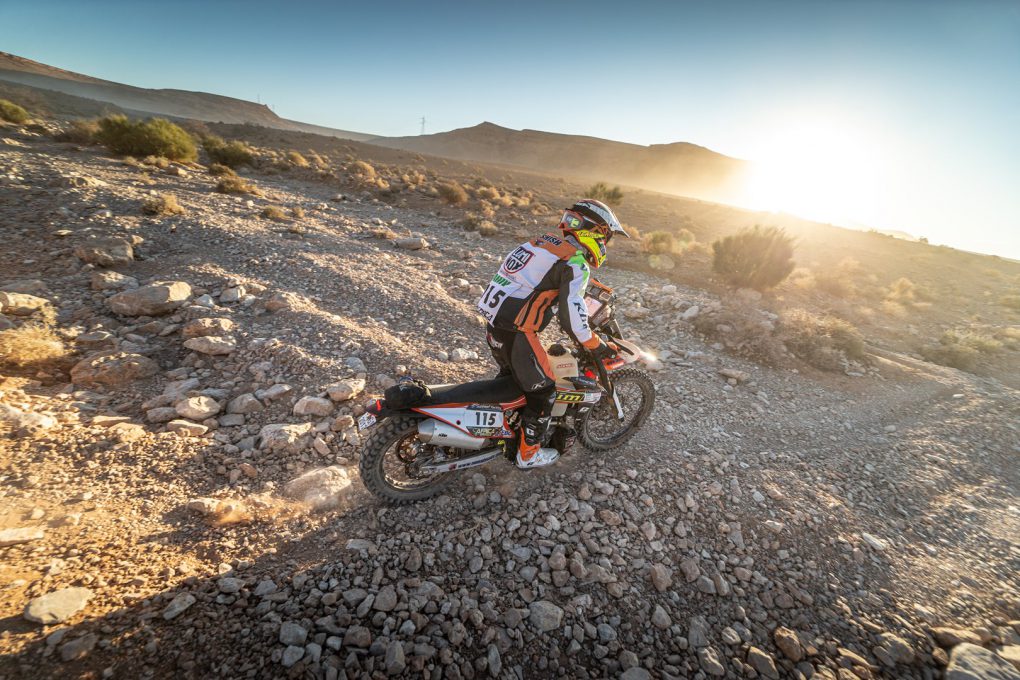 MW: How did you start out riding on a competitive level and what advice can you provide for beginners?
AR: I started out off-roading with friends on weekends and competing in an INRC single-day rally. After that came the Raid de Himalaya and Desert Storm rallies, and things escalated pretty quickly after that. The simplest advice for beginners is to begin. You've to get started and stay consistent — the results will come.