We've all been waiting for the launch of Ola Electric's e-scooter for a while now. Finally, the wait's over today. There will be two electric scooters on offer: the S1 and the S1 Pro. The S1 is priced at Rs 99,999 and the S1 Pro is priced at Rs 1.30 lakh (ex-showroom).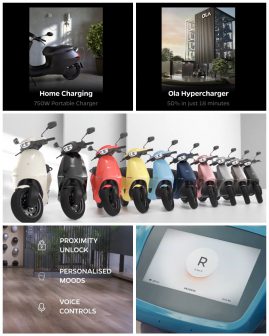 These electric scooters are packed with exciting features and technology. For instance, the S1 Pro has a range of 181 km on a full charge and accelerates from 0-60 kph in 5 seconds. Since it is an electric scooter, it is bound to have better acceleration, but the S1 Pro is faster than any electric scooter on sale in our market. It has a top speed of 115 kph, while the S1 isn't that far off behind. The S1 does 0-60 kph in 7 seconds and has a top speed of 90 kph. On a full charge, the S1 can cover 121 km. The S1 has a 2.98 kWh battery pack whereas the S1 Pro has a 3.98 kWh battery pack. However, both the electric scooters produce 8.5 kW (11.3 bhp) of power at peak performance. Stopping should not be a problem either as both the scooters get disc brakes on either end. Oh, and it also features a reverse mode. Both the electric scooters have identical footprints. The S1 tips the scale at 121 kg while the S1 Pro weighs 125 kg. It has a boot space capacity of 36 litres and 165 mm of ground clearance.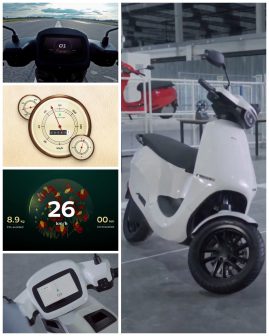 Coming to their charging time, plug the S1 Pro in your home charger and 0-100 per cent takes 6 hours and 30 minutes while the S1 takes 4 hours 48 minutes. It will be faster once Ola Electric's hyper charging network is set up at different locations. Charge it there and you get 75 km of range on the go in just 18 minutes.
Apart from this, there's quite an extensive list of features on offer. Starting with the 7-inch touchscreen instrument cluster which is powered by 3 GB of RAM and an OctaCore Processor. This will essentially help you customise your screen with various widgets on offer. Plus, you can control the electric scooter via an application as well. We'll dig deep into its features once we get to test ride it later this month. One thing's for sure, the electric revolution has begun.