Gujarat-based EV manufacturer Matter has finally named its first electric bike  'Aera', after unveiling the bike back in November 2022. It is available in multiple variants, namely the Aera 4000, Aera 5000, Aera 5000+ and Aera 6000+. As of now, the prices of only the Aera 5000 and Aera 5000+ have been revealed and it costs Rs 1.44 lakh for the standard and Rs 1.54 lakh (both prices ex-showroom including Fame II subsidies) for the Plus model.
While it is quite expensive in the electric motorcycle segment, it does come with a bunch of interesting features. It gets a 7-inch touchscreen instrument console with features like turn-by-turn navigation, notification alerts, and music playback. It also allows for over-the-air (OTA) updates.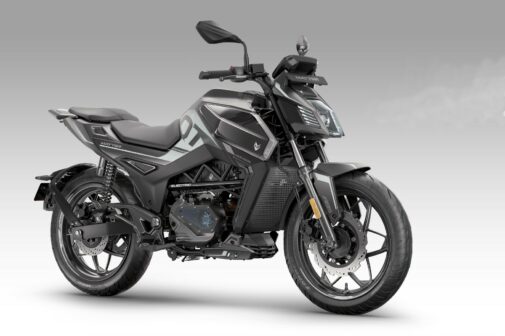 The bike is powered by a 10.5-kW liquid-cooled electric motor with a torque output of 53.02 kgm. It is linked to a four-speed transmission and comes with dual-channel ABS. A 5-kWh liquid-cooled battery powers the electric bike and is said to have a range of 125-150 km on a single charge. The e-bike will allow both conventional and rapid charging via a standard socket and will come standard with a 1-kW onboard charger. Charging can also be accomplished with a standard 5-ampere three-pin plug point. The e-bike can be charged in less than five hours using the onboard charger.
The Matter Aera comes in two battery capacities of 5 kWh and 6 kWh. The pre-register prices are considering the central government's support through subsidies and GST slab. The state government benefits can be availed of by the customers during the registration process. Further, AERA 6000+ will soon be launched with a 6-kWh battery pack. The prices for the other variants of the electric motorcycle will also be revealed soon.
Bookings for the bikes will open in a month's time, with about 20 dealerships expected to be up and running in the next quarter. Stay tuned for more updates.