Hot on the heels of its first electric motorcycles, the Ninja e-1, and the Z e-1, Kawasaki has unleashed its next mean, green riding machine – the Ninja 7 Hybrid. This will be the first mass-produced hybrid motorcycle from any manufacturer.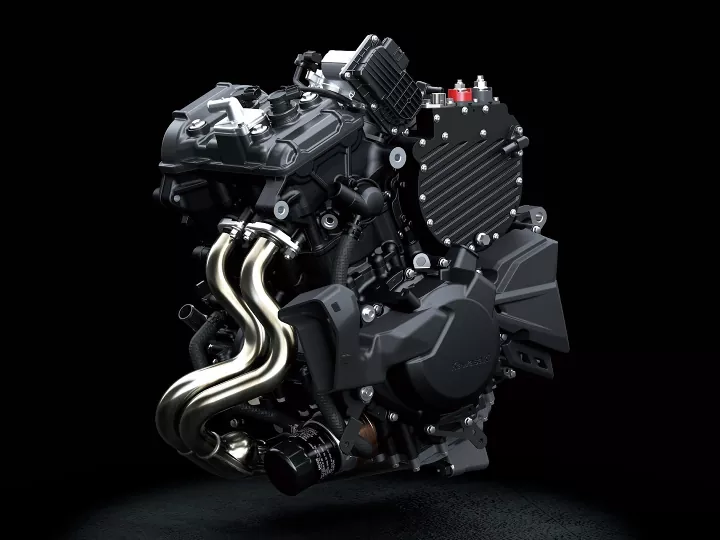 Kawasaki Ninja 7 Hybrid: The Powertrain
The Ninja 7 Hybrid, as the name suggests, uses a hybrid engine. Though Team Green is yet to divulge the finer details, the bike is powered by a 451cc liquid-cooled mill, likely to be the same from the Eliminator 450. This motor is backed by a 9 kW motor that's paired to a 48V battery pack. The electric and the ICE motors together churn 58.3 bhp which can go up to around 68 bhp with the e-Boost feature.
Yes, it is a 451cc bike that is called the Ninja 7, but that's probably because it packs the performance of a 650cc to 700cc bike. Despite being the first of its kind, Kawasaki has done a commendable job in the way the powertrain has been packed in the bike.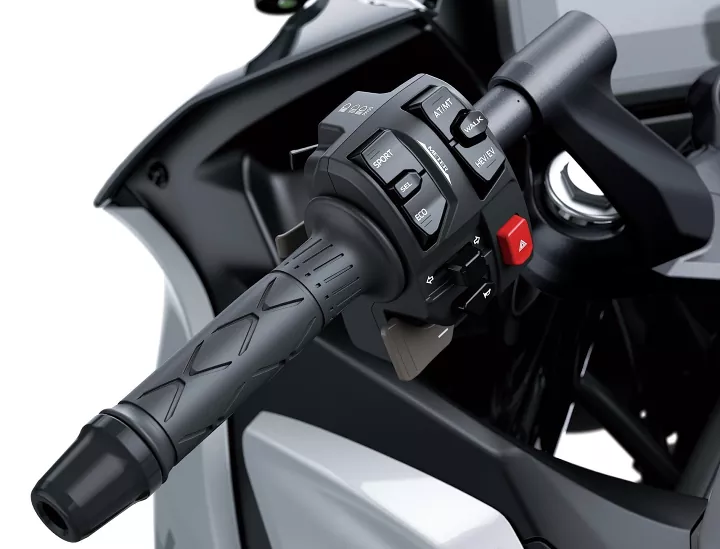 Kawasaki Ninja 7 Hybrid: The Features
Let's start with the gearbox. As expected from a 'big' bike, this one packs a 6-speed transmission, but unlike most, it doesn't have a clutch lever or even a gear shifter. That's because there are two buttons of the left switchgear through which the riders have to work the gearbox. And for those who don't  prefer that, you can switch to automatic transmission as well.
There are three modes on offer: Sport-Hybrid, Eco-Hybrid, EV. Kawasaki is yet to mention the difference between the two hybrid modes, the EV mode will power the bike solely on the electric powertrain. Additionally, there is a walk mode for low-speed maneuvering.
Other features include idling stop function and something Kawasaki calls 'Automatic Launch Position Finder' which shifts into the first gear when starting from a standstill.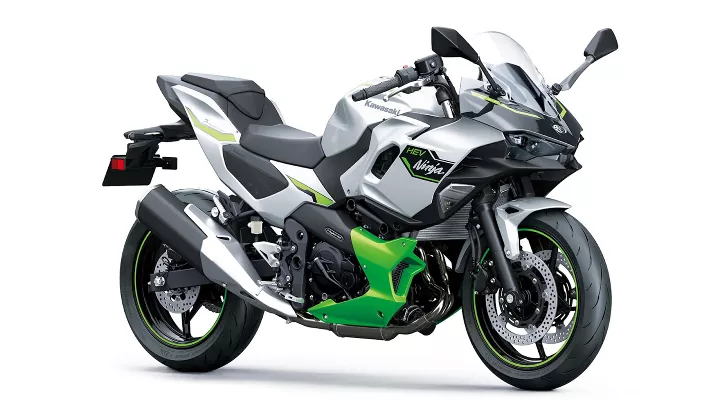 Familiar Design With Unique Elements
The overall styling is in sync with the other Ninja motorcycles, however, a closer look shows that this is unlike any other Ninja familia bike. There are two air vents on either side of the fairing, with presumably one channeling cool air to the EV powertrain and one to the battery pack.
Kawasaki is  yet to announce the specifics of the underpinnings, but it is likely to be shared with the Ninja 400. However, unlike the 400cc supersport, this hybrid bike gets a link-type monoshock.
The 2024 Kawasaki Ninja 7 Hybrid is expected to arrive in European showrooms in January. While the chances of this bike's debut in India seems bleak, with the ZX-4R's launch here, we might just also see this bike next year.
Also Read: BMW M 1000 R launched, prices start from Rs 33.00 lakh