Supercross India Pvt Ltd under the aegis of the Federation of Motor Sports Clubs of India has announced the handing over of the Memorandum of Understanding (MOU) for the commercial rights to launch the world's first of its kind Supercross racing league, titled 'Indian Supercross Racing League'.
The MoU was handed over by Gautam Shantappa, Vice-President, and Sujith Kumar – Chairman of Supercross Racing Commission of the FMSCI to Veer Patel, Eeshan Lokhande and Aashwin Lokhande, the promoters of the league in a press conference held in Pune.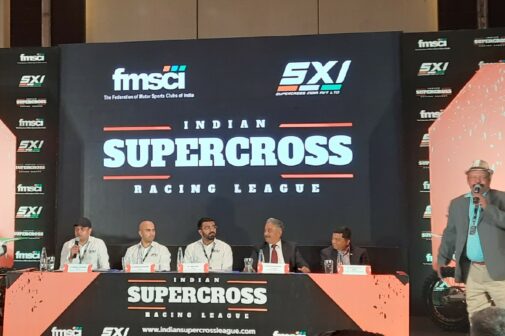 Speaking at the event, Sujith Kumar, Chairman of Supercross/Motocross/2W Racing Commission, FMSCI said 'I believe that with younger organizers coming into the sport the future looks bright. I would like to state that it's a matter of great happiness to see X-Racers coming back to the sport playing different roles. The federation fully backs the SXI team and also firmly believes that they would take the sport forward and elevate it to a new level. I am proud to say that we in India have the first Franchise based Supercross League in the world.'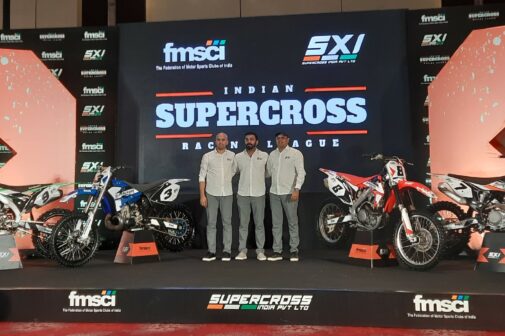 Supercross will draw sizable crowds from a youthful, tech-savvy generation in India. The market is ready for a unique, high-intensity, pulse-pounding activity in the nation because of the young population, growing disposable money, and adrenaline-inducing characteristics of adventure sports. The new and aspirant Indian likes the adrenaline of sports and the thrill of adventure. Supercross will further provide Indians with the ideal combination of both.