It seems that Honda has quite the pavilion to look out for at the EICMA 2023, having showcased a very large portfolio of motorcycles. Naked motorcycles, sportsbikes, dual-purpose motorcycles, even electric scooter concepts — the Japanese bike maker seems to have covered all fronts, attempting to cater to a wide range of audiences globally.
Honda CB1000 Hornet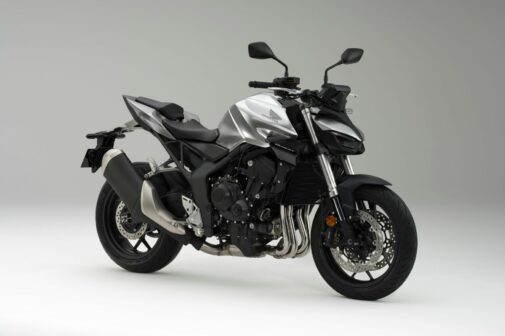 One look at the Honda CB1000 Hornet and you might see glimpses of a certain streetfighter (heh heh, see what we did there?), but there is certainly more to it. The CB1000 Hornet gets its powerplant from the 2017 CBR1000RR Fireblade, packing 147 bhp and 10.1 kgm of torque. Underpinned by a steel perimeter frame, the CB1000 Hornet is suspended on 41 mm Showa SFF-BP and a pro-link monoshock. In case you didn't know, a perimeter frame is also known as a twin-spar frame, and is not much different from a trellis frame, except for the fact that a trellis frame makes use of welded materials instead of pressed steel. In terms of features, the CB1000 Hornet will be equipped with three riding modes, a 5-inch TFT display, smartphone connectivity, ride-by-wire, and electronic riding aids among other things.
Honda NX500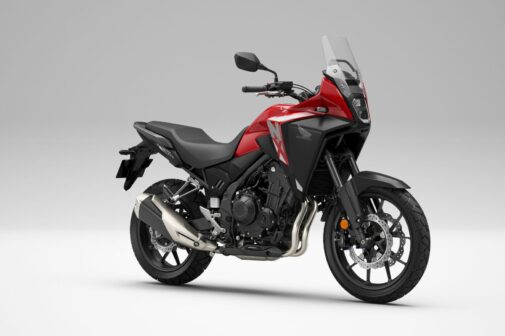 The NX500 effectively replaces the CB500X, which also used to be on sale here until not too long ago, and we find ourselves hoping that Honda brings this one here, given how popular adventure motorcycles are becoming. The NX500 receives a 471 cc engine, with 46.9 bhp at 8600 rpm and 4.3 kgm of torque at 6500 rpm. This engine is also seen in the CB500 Hornet as well. The styling has been revamped, especially with the new front-end featuring a different headlight. It still appears to be recognizable as a Honda. However, we'll reserve our judgment for when it reaches Indian shores. The Showa suspension setup receives revised spring rates and damping, and the NX500 has also gone through a weight-loss programme, now weighing 196 kg, which is 3 kg lesser than its predecessor. It also receives a 5-inch TFT display and smartphone connectivity.
Honda CB650R and CBR650R with E-Clutch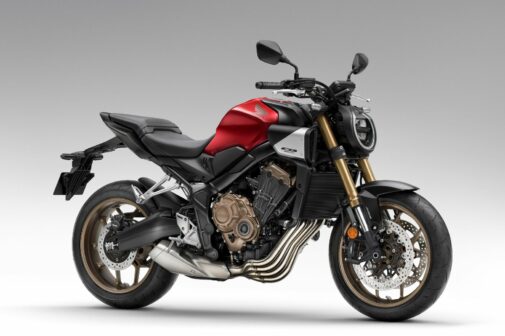 The Japanese bikemaker had earlier shocked the world with the announcement of its E-Clutch technology, and it has now incorporated it in its middleweight beauties — the CB650R and CBR650R. Apart from the E-Clutch, the CB650R and CBR650R receive subtle but sharper styling tweaks, in order to retain aesthetic appeal.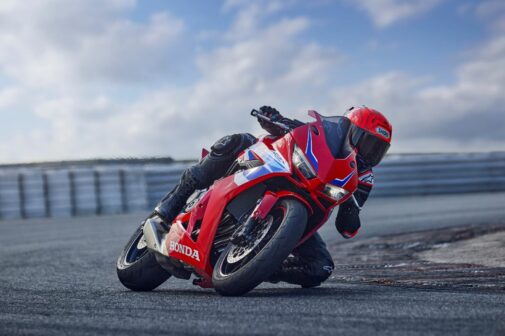 The E-Clutch tech basically adds some electrical assistance to the operations of a traditional clutch, detecting the optimal for shifting gears and making the clutch operation smoother, thus not requiring the rider to use the clutch lever. In a way, it also seems to mimic the functions of a quickshifter.
Honda CBR600RR
The CBR600RR is one famous name that returns after six years of isolation, and fans of Bollywood will remember seeing it in a song that will drive most of us into nostalgia. However, let's focus on the present, shall we? The CBR600RR is powered by a 599 cc inline four-cylinder engine, with 119 bhp coming up at 14,250 rpm and 6.4 kgm of torque at 11,500 rpm! Its perimeter frame is suspended on 41 mm Showa big-piston USD forks and a pro-link monoshock. Styling-wise, it obviously gets a newer fairing, and the headlights are much sleeker than before. However, the livery might remind you of bigger Honda sports bikes from years ago. It also packs in equipment borrowed from the CBR1000RR-R, such as a six-axis IMU, ride-by-wire, traction control, cornering ABS, wheelie and rear lift control, and an electronic steering damper among other things.
So, Honda, if you're listening, we would love seeing these in the BigWing showrooms…