Hero MotoSports Team Rally continued their consistent run at the Dakar 2023 as Joaquim Rodrigues finished Stage 3 in the 9th position, followed by Ross Branch in the 14th, Franco Caimi in the 16th, and Sebastian Buhler in the 21st place in the Rally GP Class.
Stage 3 was also lengthy like the previous stage, but it was far more straightforward, thanks to the absence of rocky terrain, and was mostly sandy. Rains started posing trouble for the competitors towards the end of the day, halting the stage at the third checkpoint (377 km). Nonetheless, the Hero MotoSports riders had already finished the stage before the weather turned hostile.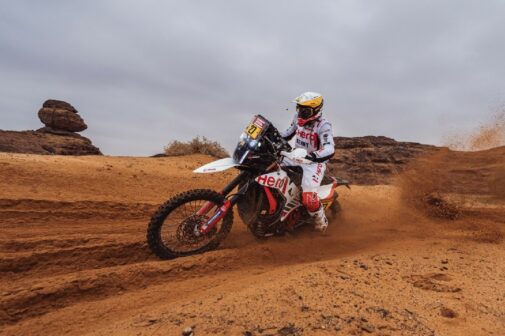 Joaquim Rodrigues enjoyed the long sand-packed sections of the stage and finished within the top 10, moving one place up to the 16th place in the overall Rally GP class standings. Ross too found the terrain favourable to push through. His steady run so far in the Rally places him in the overall top-10, at the 10th place.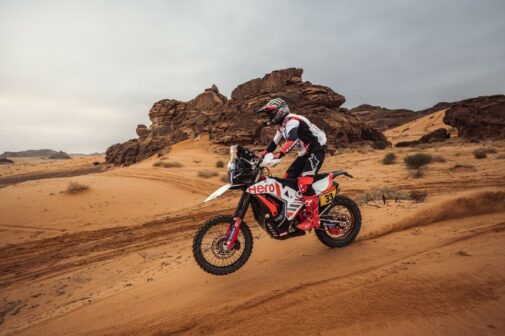 Franco was not feeling fully comfortable with the bike today, yet he still managed to finish in good time and moved two places up to the 14th position in the overall Rally GP class standings. A podium finish yesterday meant Sebastian Buhler was the 2nd rider to start the tough Stage 3. However, an unfortunate crash 50 kilometres before the finish line cost him quite some minutes. After Stage 3, Buhler now holds the 13th overall Rally GP class rank.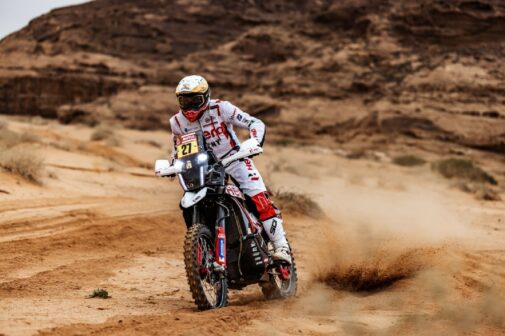 Stage 4 of the Dakar 2023 will be a 574 km loop around Ha'il, of which 425 km forms the special section. The first 100 km are expected to feature exceptionally high dunes. The rest will be sandy tracks where navigation will be tricky. The roadbook instructions are said to be confusing tomorrow, and the organizers suggest 'a laser-like focus will be essential to decipher and follow it.'
Stay tuned for more updates from the Dakar 2023.