The Hero MotoSports Team Rally emerged victorious in a Stage for the second time at the Dakar Rally 2023, making this the Indian manufacturer's second stage win at this year's edition and the third stage win overall. Quite a stellar performance at the toughest race in the world. Bagging the top position of Stage 10, Ross Branch added a second Stage Win to his tally in this season of the Dakar Rally. Starting in 28th place, he posted the fastest time at each consecutive checkpoint, emerging as the winner of the stage.
Hero MotoSports Team Rally became the only Indian manufacturer to have ever won at Dakar with a Stage win in 2022. Having performed consistently so far, Franco Caimi finished the stage yet again in the top-10, bagging the 8th place in the Rally GP class, four minutes behind Ross. Sebastian Buhler made it to the finish line in the 17th fastest time among Rally GP class riders.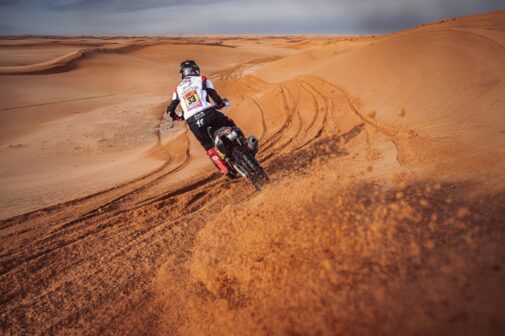 Leaving the bivouac at Haradh, Stage 10 took the riders towards Shaybah, marking its entry into the notorious Empty Quarter. The 624 km route was mostly liaisons, with the special section accounting for only 114 km which was deliberately kept short. With the sun at its peak, navigating safely through the sea of steep dunes was particularly difficult for all competitors. At the end of 10 long stages, Franco placed 13th in the overall Rally GP class rankings, followed by Buhler in the 17th, and Ross in the 19th position.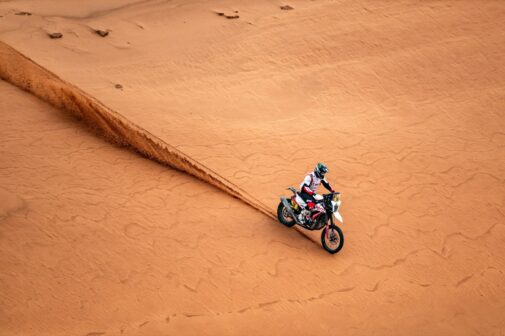 The race now moves deeper into Rub' Al Khali, or the Empty Quarter, with a Marathon Stage, further making things a lot more complex. The first part of the marathon in Stage 11 is a 428 km trip from Shaybah, ending at the Marathon bivouac. Keeping their bikes in one piece will be crucial for the riders, as there will be no assistance trucks or mechanics to lend them a hand at the bivouac.