Following the cancellation of Stage 7, Stage 8 was an 824-kilometre ride from Al Duwadimi to Riyadh, with a unique stretch of 346 kilometres. Following the race organisers' impromptu marathon stage, the competitors spent the previous night at the Al Duwadimi bivouac while the service crews camped 500 kilometres away in Riyadh. Stage 8 was tough and tricky, with plenty of sand, rough terrain, and dunes.
Hero MotoSports Team made history again by winning Stage 8 of the Dakar Rally 2023. Ross Branch set in the fastest time, giving him and Hero MotoSports Team Rally their second Dakar Stage victory. Sebastian Buhler also finished in the top 10 of Stage 8, finishing sixth, just 8 minutes behind Ross. Franco Caimi maintained his pace and finished the stage in 16th place in the Rally GP class.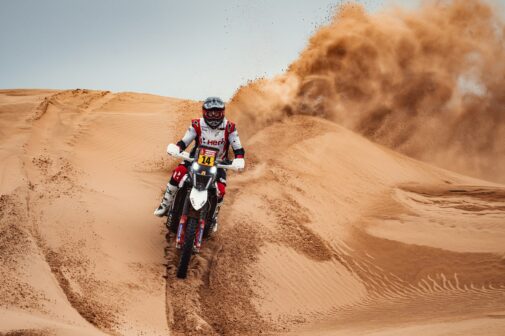 Despite a podium finish in the Prologue and another in Stage 2, the week took a nasty turn when Joaquim Rodrigues crashed and abandoned the race, and Ross and Buhler encountered many troubles in the subsequent stages. Ross' remarkable dash to the finish has boosted team morale and brought the first leg of the Rally to a close on a strong note. Franco Caimi has also put in a solid performance thus far, placing 15th overall. Sebastian Buhler and Ross Branch are 18th and 20th in the overall Rally GP class rankings, respectively. In the overall rankings,  Skyler Howes from Husqvarna Factory Racing leads the pack, followed by Kevin Benavides from Red Bull KTM Factory Racing in second and Mason Klein from BAS World KTM Racing Team in third.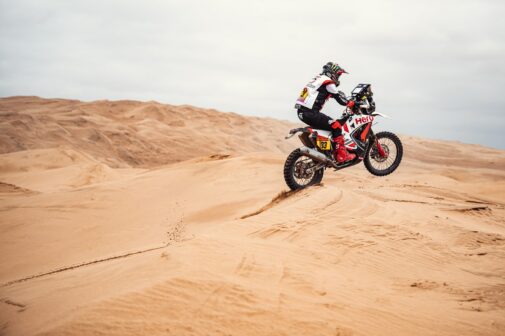 After rejoining the rest of the team in Riyadh, the riders will take a quick rest day to prepare for the remaining six days of the Rally. On the 10th of January, riders will travel 686 kilometres east to Haradh, passing through some spectacular wadis and valleys.