Hero MotoSports Team finished its Dakar 2023 campaign with a bang as its three riders crossed the finish line in Dammam. This is the team's best-ever Dakar performance, with a top-ten overall finish, two stage wins, and a stage podium.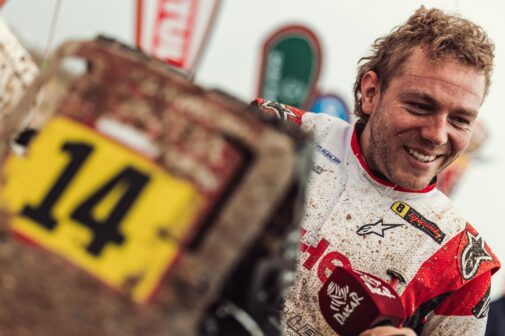 Sebastian Buhler, the team's youngest rider, finished the final special (Stage 14) over 138 km between Al Hofuf and Dammam in sixth place. His teammates Franco Caimi and Ross Branch finished only four minutes behind him, finishing 13th and 14th in the RallyGP class.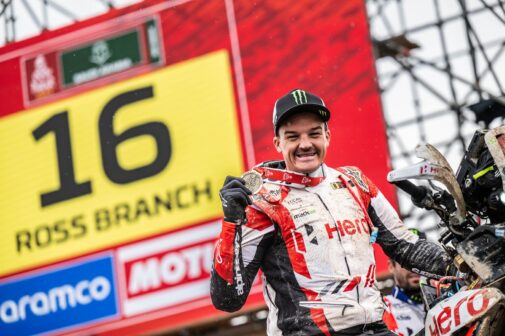 This was Ross Branch's first Dakar with Hero MotoSports. He crashed earlier in the race, and then on a demanding Stage 4, he lost over 3 hours with an empty fuel tank due to fuel injection troubles. He knew his prospects of finishing in the top three were over, but the unfazed athlete pushed hard and won two Stages in three days. Ross would have been a contender for the top prize with four top-5 and three top-ten finishes if not for his mishap in Stage 4. Ross finished Dakar 2023 in 16th place overall in the Rally GP class.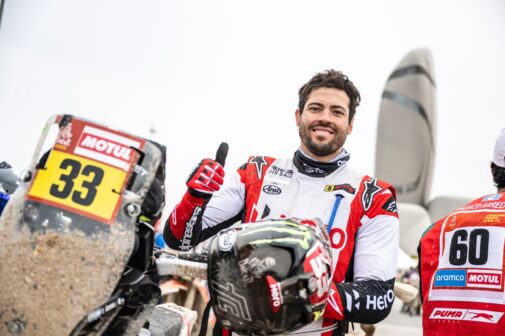 It was also Franco Caimi's debut Dakar in Hero colours, who had missed the previous edition due to injuries. From the outset, the Argentine rider displayed exceptionally consistent performances, finishing five times in the top ten. A mishap in the last days of the race caused him constant discomfort in his leg, but his hard work and dedication paid off, as he finished in tenth place overall.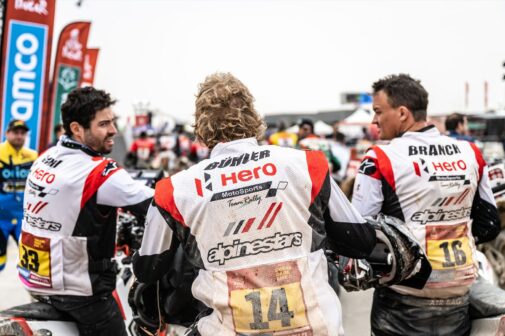 Sebastian Buhler is competing in his third Dakar with Hero MotoSports. The youngster, who returned to racing after nearly a year of injury recovery, put in an outstanding effort. The German won his first stage podium by placing second in Stage 2. Buhler, like Ross, lost a few hours in Stage 4 owing to a lack of fuel. He finished Dakar 2023 in 14th overall in the Rally GP class, despite continually improving his performance.
Joaquim Rodrigues, one of Hero MotoSports' first riders, had a healthy start to the Dakar season, finishing in the top ten twice. However, a nasty incident in Stage 4 resulted in a broken femur, forcing him to withdraw from the race. He is now recovering from surgery. We wish JRod a speedy recovery!
In the overall standings of Rally GP Class, Kevin Benavides from Red Bull KTM Factory Racing took the top spot ahead of teammate Toby Price, and Skyler Howes from Husqvarna Factory Racing finished in third position.
Hero MotoSports, which joined rally racing only seven years ago, made history in 2022 by winning their first Dakar Stage — a first for an Indian brand. Throughout 2022, the team spent hundreds of hours training in various areas of the world, continually upgrading their machines, competing in a variety of races, and making consistent progress toward the top ranks.
Over 15 days, the world's top manufacturer teams and athletes competed for top positions through 8500 km of harsh terrains. Dakar 2023 was unquestionably the most challenging race since the competition was relocated to Saudi Arabia. With two extra days and previously undiscovered desert tracks, the Rally proved to be an intense test for the racers from the start.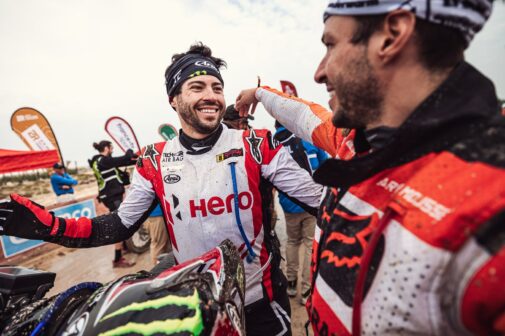 The Hero 450 Rally effortlessly cleared the finish line, demonstrating its exceptional competitiveness yet again. The Hero MotoSports Team will next be seen competing in the World Rally Raid Championship (W2RC) at the Abu Dhabi Desert Challenge in late February 2023.