After finishing their tour in the famed Empty Quarter, the competitors continued north, following the Saudi Arabian border from Shaybah to Al Hofuf. The sand section on Stage 13 was just 153 km long, although the road trip to Al Hofuf was approximately 500 km long.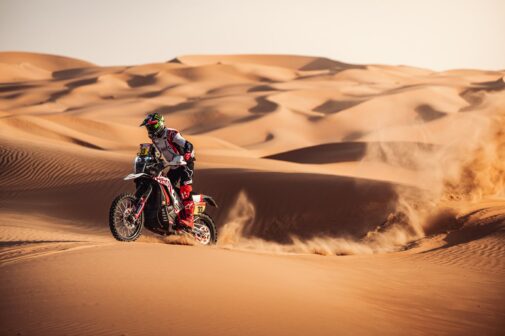 This was the last chance for riders to surf over huge chains of dunes at this year's Dakar, and the day did not disappoint. The stage was nearly entirely made up of dunes, making it extremely demanding for the riders. The morning sun made estimating the heights of the drop-offs even more difficult, and the riders took every precaution to avoid making any mistakes.
The Hero MotoSports Team finished the Dakar Rally 2023's penultimate stage with two riders finishing in the top ten. Ross Branch led the team's race, crossing the finish line of Stage 13 in the eighth fastest time. Sebastian Buhler rode comfortably, avoiding significant risks, and finished in the top ten. After 13 stages, Buhler is ranked 14th, and Ross is ranked 16th in the overall Rally GP class standings. Franco Caimi had a difficult day in Stage 13 due to leg injuries from the previous stage's crash. He did, however, finish in the 11th fastest time, and his constant effort throughout the race has earned him a spot in the top 10. In the overall rankings, Toby Price from Red Bull KTM Factory Racing retains the top spot ahead of teammate Kevin Benavides, and Skyler Howes from Husqvarna Factory Racing slips down to the third position.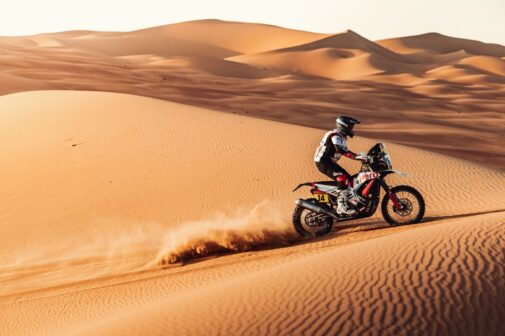 The final stage of the Dakar 2023 edition will be a 136-km special along the Arabian Gulf coast, with a further 280 km to ride in liaisons. This year's Dakar Rally will conclude with magnificent celebrations on the Dammam seaside podium, a fitting finale to the 8500+ km journey across the country that began 15 days ago on the west coast.