Living true to its goal of becoming 'the toughest Dakar so far in Saudi', Dakar 2023 has provided different challenges to contestants since Day 1. Stage 4 was full of action, with tall dunes and challenging navigation via sandy trails. In the Rally GP class, Franco Caimi finished Stage 4 in 16th place, followed by Sebastian Buhler in 22nd and Ross Branch in 23rd. Joaquim Rodrigues was forced to withdraw from the race after an unlucky incident near the 90 km mark.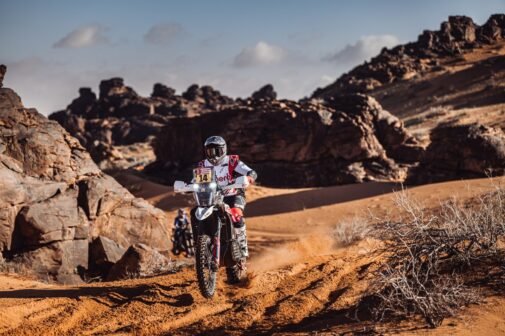 Joaquim Rodrigues is the most recent racer to withdraw from the Dakar 2023 due to injuries. JRod fell around the 90 km mark today, rendering him immobile owing to a broken left femur. JRod, who was airlifted to the hospital in Ha'il by the Dakar medical support team, will now undergo surgery and is expected to recover quickly. Seeing his teammate hurt was mentally taxing for Franco Caimi. However, he mustered confidence and increased his pace to complete the stage on time. Franco is presently ranked 13th in the overall Rally GP class standings.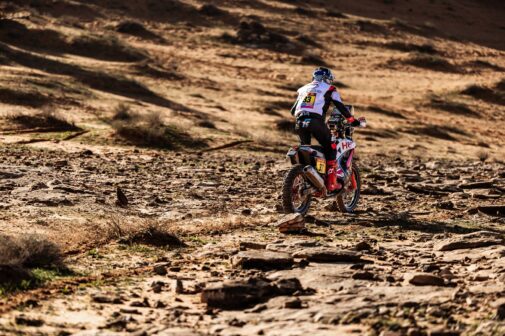 It was a very challenging day for Sebastian Buhler and Ross Branch, who ran out of fuel in the opening 250 kilometres of the stage. The previous day's rains had made the sandy terrain soggy and rough, and their machines had technical problems that required more fuel than usual. Both had to wait a long time before obtaining assistance from trailing racers who donated them fuel to reach the refuelling site. Despite the significant time losses, they persevered to the finish line, exhibiting the real spirit of Heroes. Ross and Buhler, undeterred, will continue their contest, even though their overall rankings have suffered today.
The second loop around Ha'il in Stage 5 will take racers eastward on another 645 km stage, a huge area of soft sand interspersed with dunes and camel grass. Dune jumping ability will be critical in gaining or losing minutes in this slalom-style section.