Riding into the uncharted lands of the Empty Quarter, the three Hero MotoSports riders rode with caution and arrived safely at the bivouac. The marathon stage began with a 428-km ride from Shaybah, 274 of which were timed specials. The stage was entirely made up of dunes, and while the riders had a good time, they took great care to avoid any mistakes. As part of the difficult marathon stage, the participants had no access to aid trucks or mechanics at the bivouac, and any mechanical faults with their bikes had to be serviced by the riders themselves.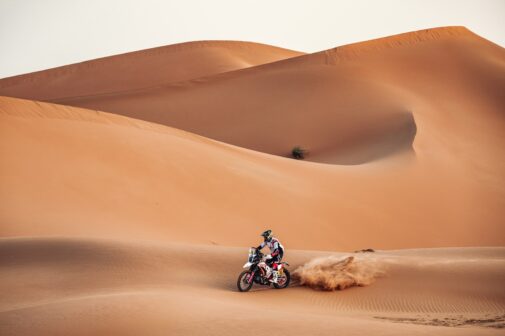 Hero MotoSports finished Stage 11 of the Dakar Rally 2023 with two riders in the top ten. Sebastian Buhler led the squad with a great sixth place finish, crossing the finish line just 5 minutes behind the winner. Franco Caimi followed right behind, finishing eighth and earning his third top-10 finish in a row. Ross Branch, who opened today's stage, finished 16th in the Rally GP class.
Sebastian Buhler set a fast pace from the start of the stage, keeping in the top five at most checkpoints before finishing sixth. This is the young German's fourth top-10 finish. Buhler, on the other hand, is 17th overall in the Rally GP class standings after several technical issues earlier in the race. Franco Caimi's constant performance since the start of the Rally is highly commended, and his third consecutive top-10 result today moves him up to 12th place in the overall Rally GP class rankings. Ross Branch, who won his second stage of the race yesterday, knew that starting Stage 11 in the empty quarter would be difficult. He lost considerable time navigating the sea of high dunes but finished the 280-km stage only 12 minutes behind the winner. Despite losing a couple of hours owing to mechanical troubles in earlier stages, Ross Branch sits in 19th place overall in the Rally GP class. In the overall rankings, Skyler Howes from Husqvarna Factory Racing leads the pack, followed by Toby Price and Kevin Benavides from Red Bull KTM Factory Racing.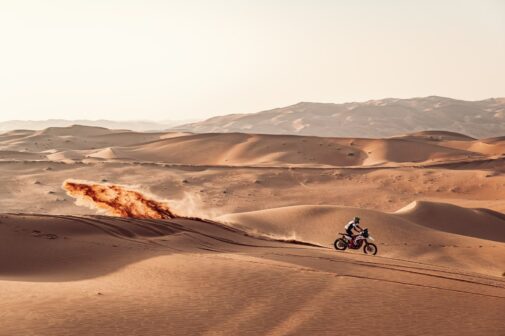 Stage 12 will lead riders back to Shaybah from the Marathon bivouac, a 375-km journey through the Empty Quarter. The second stage of the marathon will be another dune fest, which the riders must cross with utmost caution.