We have some great news from the eighth edition of India Bike Week (IBW) for all of you motorsports fans. KTM has introduced the RC Cup, a racing series for amateur racers to develop and compete with the best.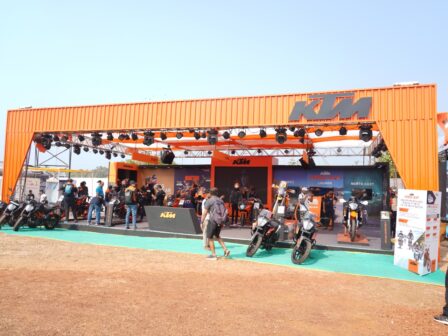 The KTM RC Cup is the crown jewel of KTM Pro-XP, a unified programme that provides KTM owners with a variety of exciting riding experiences on trails, tarmac, and track. Over 25,000 KTM owners have participated in competitions across India to improve their riding skills. The KTM RC Cup promises to turbo-charge the track experience and take it across the country, including riders who are not affiliated with KTM.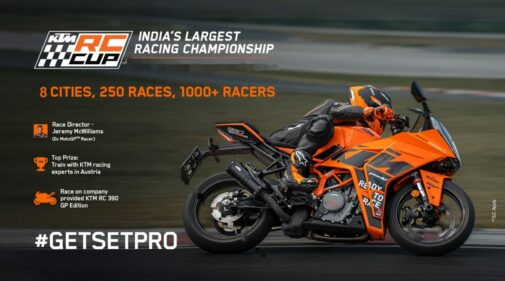 The RC Cup will be held in eight cities between January and March 2023 — Mumbai, Ahmedabad, Delhi, Chennai, Coimbatore, Bangalore, Hyderabad, and Kolkata. Registration will open soon, and the top racers in the country will not only compete but also be trained by some of the biggest names in motorcycle racing. The regional qualifiers will feature over 1000 racers, and a select group of city champions will compete for the national title at MMRT in Chennai.
The race will be overseen by Jeremy Mcwilliams, a former MotoGP racer with two podium finishes in the 500cc class and a win in the 250cc class. The race will be supported by Emmanuel Jebaraj, a seven-time National INMRC Champion and the founder of Gusto Racing, India.
By the way, the top three finishers in the KTM RC Cup will receive a trip to KTM's global headquarters in Austria, as well as the following prizes:
A trip to Motohall in Mattighofen, Austria, where they will master the art of racing from KTM professionals.
Interactions with KTM Racing Factory athletes.
The opportunity to watch a MotoGP race live.

How cool is all this? Do stay tuned for more details on it!