Insofar as there can ever be an upside to such a tragic occurrence as the Coronavirus pandemic, the global motorcycle industry is one of the few manufacturing sectors experiencing rapid and seemingly sustainable growth in the Covid-19 aftermath. Leading this charge among European companies is the KTM Group, whose parent company PMAG/Pierer Mobility AG increased its sales forecast back in August for the second half of 2020 to 'over € 850m' compared to its previous prediction of 'under € 800m'. This means that sales for the second half of 2020 could be over 10% greater than the € 765.3m posted in the same period in 2019, and total annual Group sales for 2020 are therefore expected to surpass € 1.45 billion, despite a two-month shutdown from mid-March to mid-May when the virus struck Europe.
Having interviewed PMAG majority owner Stefan Pierer once already back in June 2020, when I was probing the likely effects of Coronavirus on the PTW/powered two-wheeler industry, I hadn't expected to do so again for a while. But on what's now become an annual visit to KTM's Austrian HQ to sample pre-production prototypes of some of its forthcoming new 2021 models, I met up with Pierer again for a fascinating update on where the global pandemic is taking the PTW industry in general, and PMAG in particular.
AC: Stefan, we last talked back in June, almost five months ago, and at that stage you were trying very hard to catch up with production lost owing to your factory shutdown. How successful has that been?
SP: The most important outcome of the Corona crisis, is that the powered two-wheeler is making a hard comeback for short distance commuting. This begins with the electric bike, grows strongly in the small displacement 125 to 400cc category, and goes even up to 800-900cc. Sales of the big displacement models above that are all flatlining for us — they're stable, but all the others have double digit growth. Look at Germany — there, in September alone we sold almost 1,000 125's. Can you imagine it? One thousand new customers, and so many car drivers making the transfer to two wheels — the total market was up around 45% there, and we saw a 90% increase to be the market leader.
Nobody wants to use public transportation if they can help it, so PTWs especially are benefiting, because of the increased traffic jams caused by people taking the car instead of the bus. So I can't help but have an optimistic outlook. Not so long ago I was very concerned that there were so many restrictions for drivers' licenses applicable to motorcycles and that the young generation was looking to other devices to spend their money on. But it's bouncing back – and I must be honest and say that Covid is the key to this. It's been a help, not a hindrance.
AC: But wasn't this was your main objective 10 years ago when you began the collaboration with your partner Bajaj to build an affordable range of 125cc motorcycles in India for younger riders, to lure them away from mountain biking, BMX, snowboarding, skateboarding or whatever else?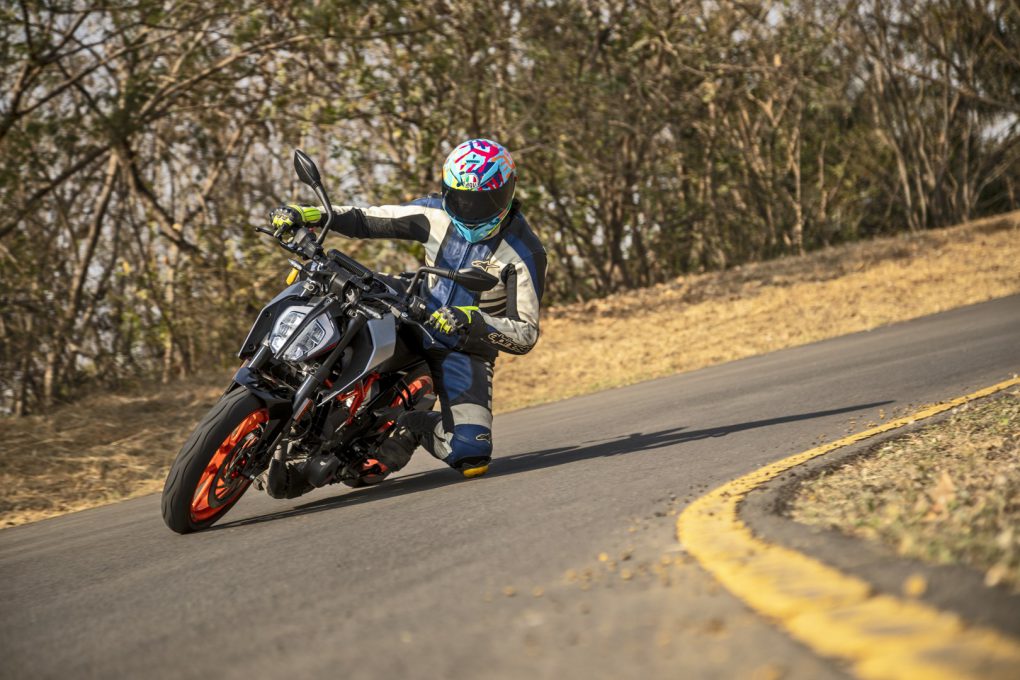 SP: Yes, and today KTM's position in the kids' sector is outstanding, so it worked! But the 390 platform has worked, too – not everybody wants to ride a scooter, so for sporty commuting the 390 is a serious motorcycle. You can ride it to work throughout the week, and then on the weekend you do leisure and sport riding with it — just having fun. But what's also very interesting is that especially in North American and Australia the off-road motorcycle is booming — it's crazy, our dealers are selling out of stock as soon as each new shipment arrives.
In my opinion that's also a factor of the Corona crisis. We Europeans, we got locked down and can't go anywhere, but they're exploring their huge countries on a motorcycle. It's the ultimate self-isolation tool, complete with smart distancing, a helmet instead of a mask, everything that's needed. So far we got back almost half of the 30,000 units of missing production we lost when we closed on March 16 until May 11 when we restarted, and we've tried to increase our capacity as much as we can since then.
AC: Are you looking at expanding production in 2021?
SP: Yes, for sure we will have next year a double-digit increase in sales, and also for sure we will also have a huge increase in production in India, because Bajaj are now building the small displacement Husqvarnas for us there. They started in February, shortly before Corona showed up, and they're selling quite well everywhere, including in India. Last month, 8000 KTM's and Husqvarnas were sold there — that's a serious number. So we expect next year, around 160,000 or even up to 180,000 units will be coming from India.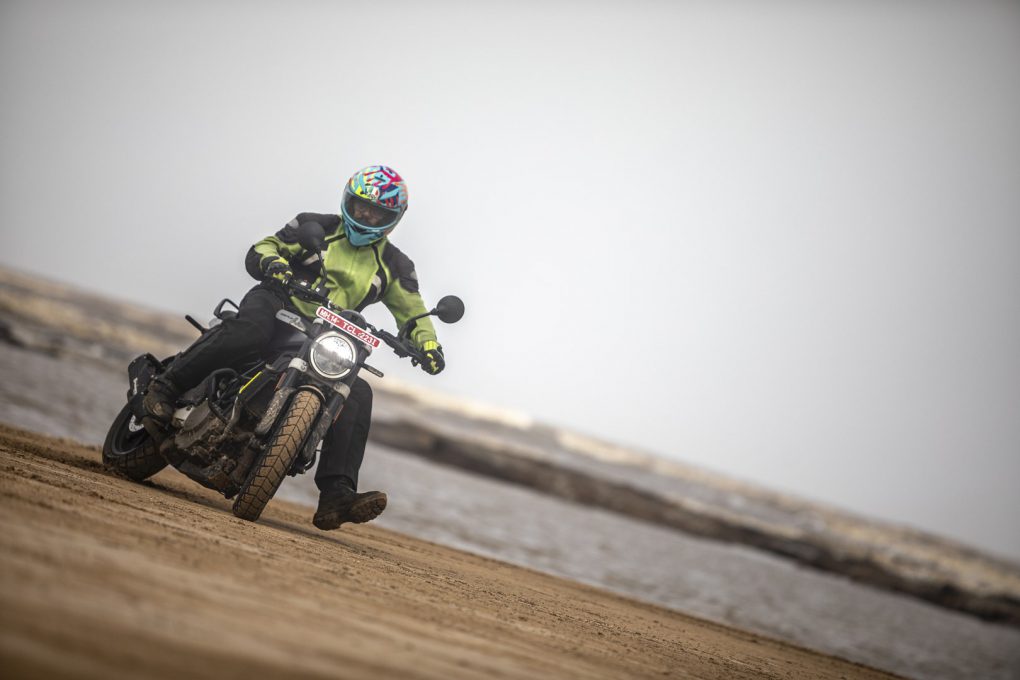 AC: I remember you told me back in 2014 after you'd acquired the brand that Rajiv Bajaj didn't consider Husqvarna had any potential in India — correct?
SP: Yes, well – we've all learnt a lot since then! I appreciate very much the collaboration with the Bajaj family, with Rajiv Bajaj and his whole team. I have learnt two things in India, and one is patience, which I admit is not really my strength! But I have finally learnt it, and if you stick at doing some things, sooner or later it works. And secondly, I've had a little bit of a special education in renegotiating something, if some part of it is not quite clear. Yes, I've learnt a lot, and I appreciate that the size of the company, and where we are standing right now, comes in combination with Bajaj as a partner.
AC: Until now, the largest capacity bike that Bajaj makes for KTM is the 390 single, but you shortly have the 490 twin coming, which would be the first multi-cylinder motorcycle of any kind Bajaj has ever made. Is this still on schedule for launch as a 2022 model?
SP: This is being 100% developed at the Bajaj R&D centre in Pune, but supported by our R&D guys. It's a parallel-twin similar to the format we have on the 790/890, only 500cc. This is very important for our 125/200 and 390 Duke customers to trade up to, especially in developed markets as an A2 licence bike, while in the so-called emerging markets it'll be a premium product. But it's still under development, and so far we've not decided yet where we're going to be producing that new range of 500cc twin-cylinder models. It could also take place in China, because the transfer of our older 790 engine to CFMoto, our partners there, has worked quite well. Their new production facility which they began building 18 months ago is now ready to go, with production starting at the beginning of 2021.
AC: When do you expect to launch these 500cc twins?
SP: Still in two years' time to get the first product, so 2022. But we will see several different models, with Duke and Adventure versions in each of the KTM and Husqvarna lines.
AC: Your relationship with CFMoto has become ever closer ever since they began assembling KTM models in 2015, and I understand that the Lai family which owns it has now purchased stock in your Pierer Mobility parent company. Is that true?
SP: Yes, it is. After we started working together, the strengths in the relationship became such that in 2016 the Lai family bought 1% of the privately listed Pierer Mobility company. And now we have deepened our relationship, they enlarged this holding to just over 2%, and we also handed over the 790 Duke as a package to them, so they can use this for future CFMoto models. So KTM will focus on the 890 in future, and therefore the 790, our original generation of parallel-twin, will go to China. But for marketing reasons we will call it the 750, which is a well-known traditional displacement, and the 750 model line produced by CFMoto will be for global distribution, not just for China. This will be the entrance bike for the middleweight class, and as a second step, for sure eventually the 890 will follow it to CFMoto, at least as a CKD operation for sale in China, which is becoming an ever greater market for us.
AC: Will the 750 be sold under the KTM brand?
SP: Yes, under the KTM brand, but CFMoto will do it slightly differently than us as their own model, with a different design, but using as many common components as necessary, like the airbox and so on.
AC: But didn't you also previously give CFMoto the rights to use the original KTM V-Twin engine, the old 990?
SP: Yes, because I recognised that it was a prestige project for CFMoto to build the Police bikes for the Chinese central government — that was a special order for them. So for that, we handed over that engine — this was our first small joint venture, and it worked very well, and since then we are doing many more things together. But in this respect Corona is a big disadvantage, because you can't travel, yet product development and project management face to face is much easier than doing everything digitally at long distance. So things have been moving a little slower this year because of this, but we have a great new family of joint venture bikes in prospect from CFMoto.
AC: In India, Bajaj has a particular impetus to get electric products into the marketplace, because their government wants everybody to ride electric by 2026, when the sale of combustion-engined two-wheelers will be banned. To what extent are you and Bajaj collaborating on this E-sector, or are you each going your own way?
SP: We are quite closely collaborating on the small displacement, low voltage electric products. So we have jointly developed a 4kW and 8/10kW electric motor, and that powertrain platform can be used for the different brands and from a scooter to a motorcycle. Our first interpretation of the scooter using the Husqvarna brand is 100% based on the Bajaj Chetak scooter which is already in the market in India, where we're using the rolling chassis and doing our own design interpretation. But for sure we're working on our own Husqvarna E-motorcycles – we're convinced in the potential of the so-called small displacement class, from the electric equivalent to a 50cc two-stroke up to around 125cc.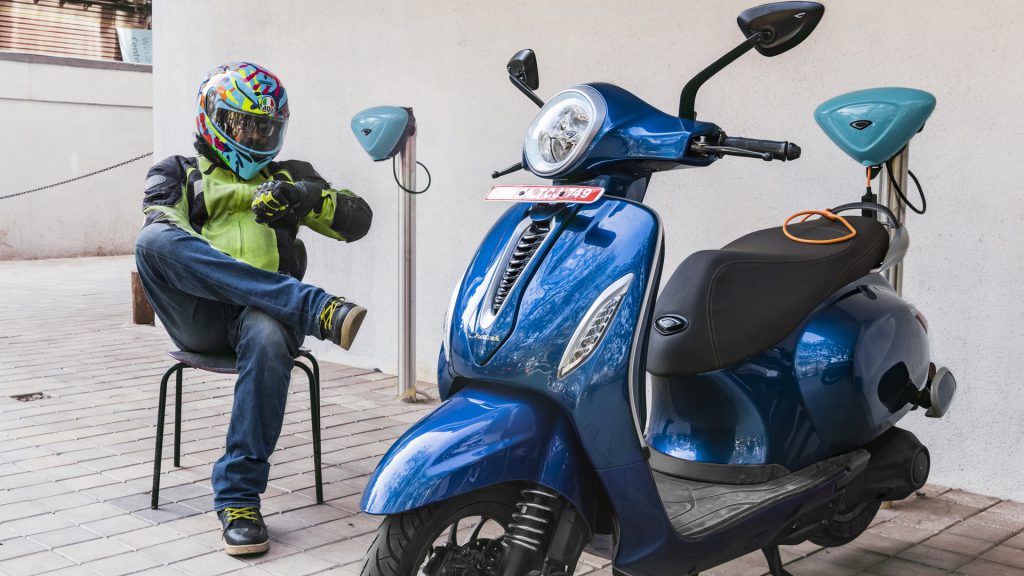 Electric is becoming especially important in central urban areas, where to avoid restrictions or even outright bans on mobility with combustion engined vehicles, we have to use electric. So for sure the electric bike is coming big time. We were one of the pioneers in that segment, firstly with a high voltage concept before all the disadvantages of that became clear, with the various safety issues relating to logistics, warehousing, dealerships and so on. But on such a bike, the customer is also expecting huge mileage, and that necessitates a big battery pack and then you are losing your profitability. But now we've finally recognised how it works best commercially, with a low voltage 48V 15kW powerpack – that's quite enough..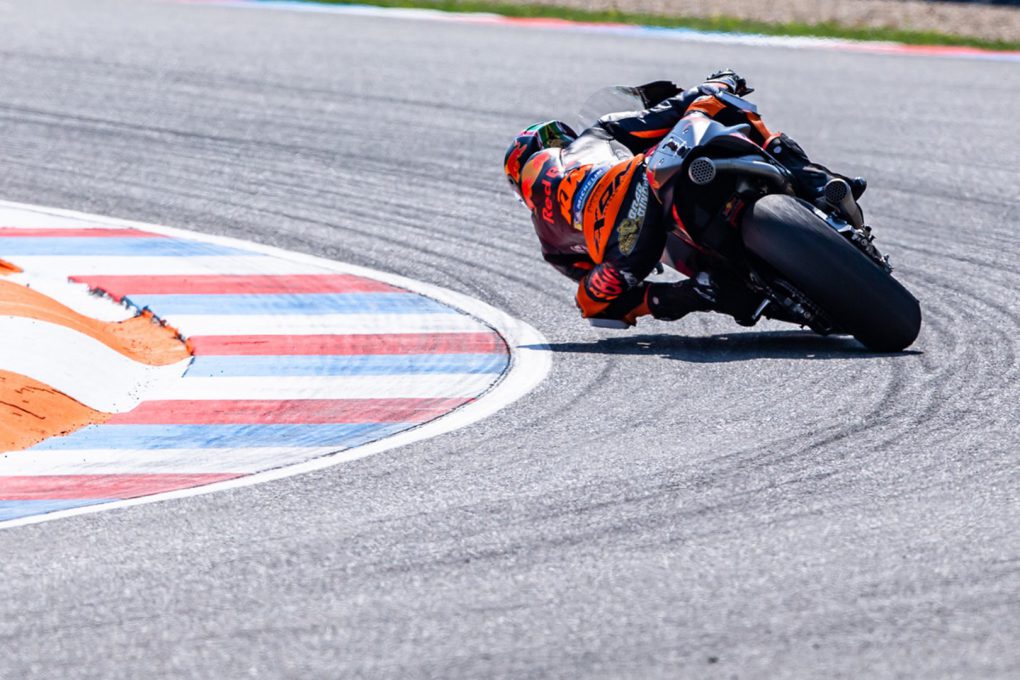 AC: We didn't yet talk about Pierer Mobility's single most significant step forward since we last spoke, and that is, KTM became a MotoGP winner — twice! (This interview took place before Miguel Oliviera's second victory, and KTM's third of the year, at the last round in his home country, Portugal.)
SP: Honestly, I was expecting that in the second half of the season we'd be coming closer to taking the chequered flag first, but it worked out already in the Czech Republic thanks to Brad Binder, and then later on with Miguel Oliveira at Red Bull Ring, which is a very special experience in your home country, even without any crowds. It's right there alongside my first Dakar win – for sure it was a historic day. Now I think we're very close to the leading brands, with just some small things we have to manage. Fortunately the Coronavirus has frozen the technical regulations for another year — although unfortunately we are now losing the concession points! But we can still make some small improvements, and I'm convinced we'll be racing consistently for the podium from now on.
AC: KTM's RC-16 seems to have acquired the speed it was missing before, but you've also got a very good selection of riders, even if you're about to lose Pol Espargaro, who's been with you since the beginning.
SP: Yes, Pol, is extremely fast, but just some small things are missing, so he didn't win a race yet for us. However, I like him very much, and he did a great job for us during the past years. I totally understand he wants to have the same level of bike to beat his greatest personal rival Marc Márquez. I told him, OK Pol, I understand. But we've chosen young riders with lots of potential that we've known for many years, so they're more or less KTM guys — they're part of the family, essentially, and that's also important for marketing to communicate. But it's also proven that the bike is competitive, since each rider type can ride it quite fast. I have to say that Dani Pedrosa has done a great job in development for us – he deserves a lot of the credit.
AC: However, you're replacing Pol with possibly the 'wrong' Ducati rider! Why tie up Danilo Petrucci so early? Was he somebody you figured to be so desirable to have in the team in 2021 that you had to get him nailed down early on?
SP: For that you have to ask Pit Beirer, but I think Danilo also has a long link with the KTM family. His father was part of the KTM team at the very start in 125GP. Also in my opinion Danilo was not well treated in the last year by his previous team. I think he will fit in very good with us, and he has a good personality. For sure he's a big rider — he already proved a couple of times that he's a MotoGP race winner!
AC: That's true, but would it not have been good to have Andrea Dovizioso on a KTM?!
SP: Yes, but if he's losing on a KTM, then it's the bike that's bad, whereas if he wins it's because he's so strong, But secondly, he's 33 years old and he's not a Valentino. We've invested for the past five or six years in young riders for our teams, and now it's paying us back. And I like Brad and Miguel – partly because they don't come from Spain or Italy, like most of the others at the front of the grid! We're always looking for riders from other countries — that's one reason why in Moto 2 we've signed Wayne Gardner's son Remy, and we're also looking for another 'outsider' to partner him — not just Italian and Spanish riders.
AC: Is the long desired RC16 customer bike you've promised ever going to happen?
SP: That's maybe a bike to develop next year, now we are MotoGP race winners!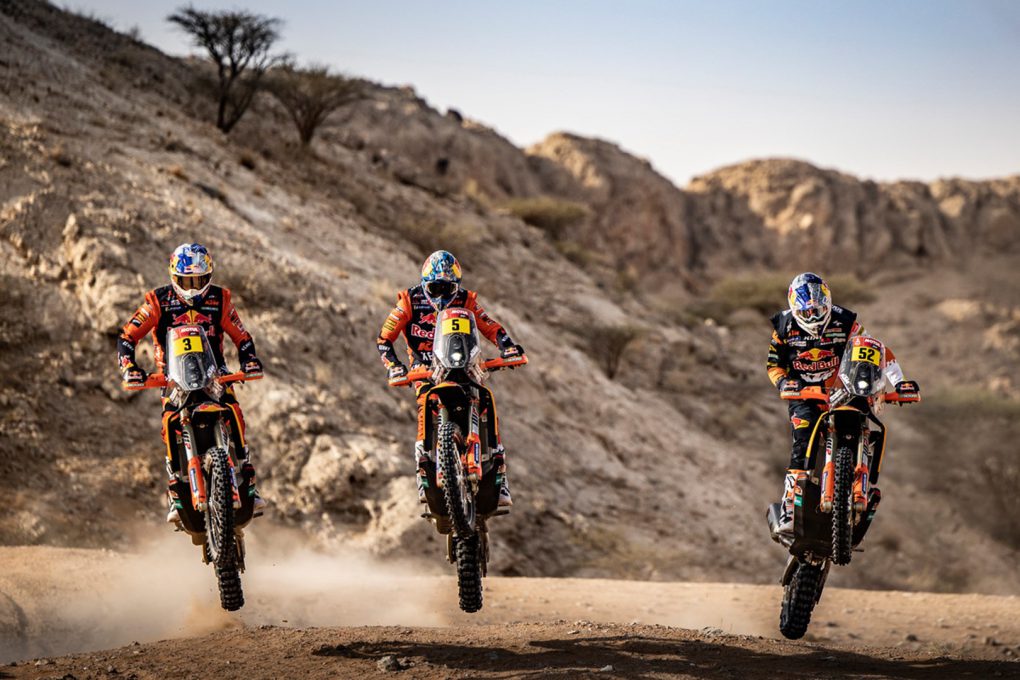 AC: However your core competition segment is offroad, and in this difficult year of all years Honda has finally beaten you in the Dakar, as well as winning the MX GP World title. How do you feel about that?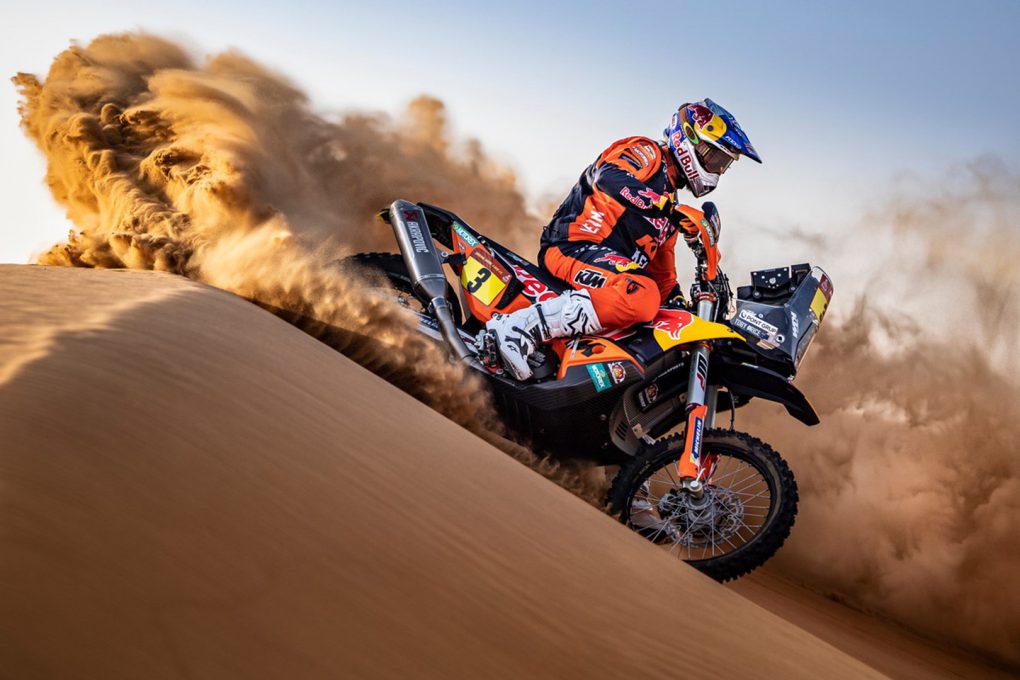 SP: Of course, I'd have preferred it if we'd won – but I think it's important we have a genuinely open competition that sometimes produces a different winner. If you win everything every year, it's boring, like Formula 1 is, with Mercedes. It's good that Yamaha is doing such a great job offroad especially in the US and Canada, also where offroad is booming, and Kawasaki and Honda are coming back, too. It's that competition which drives us on for the next model year – so we're ready to race!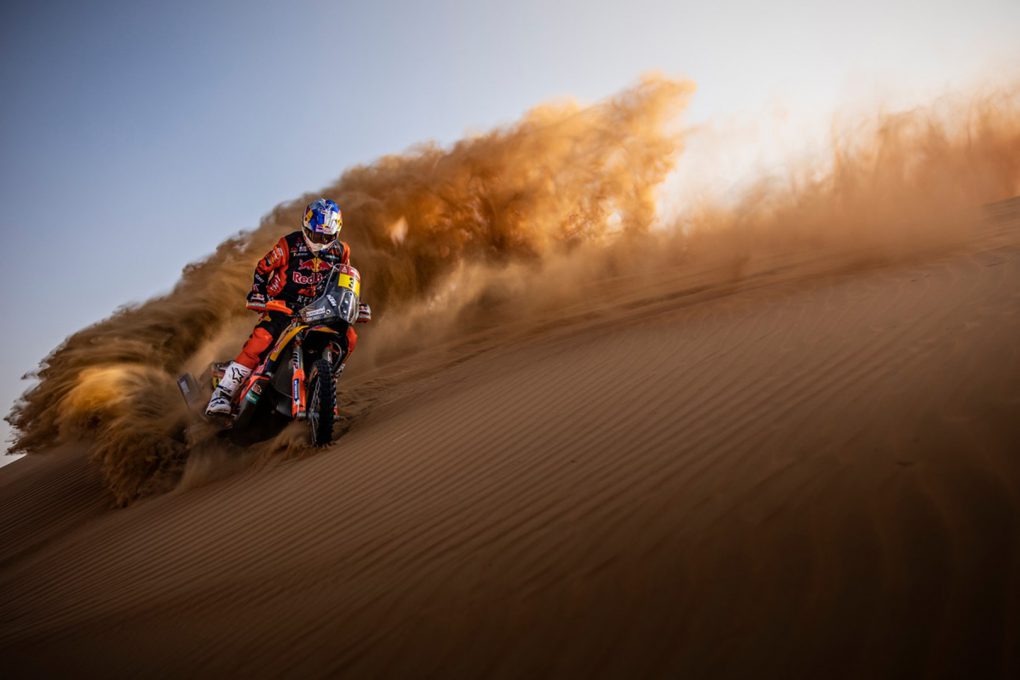 AC: So how do you see that next model year playing out commercially for your three different brands?
SP: I am very pleased with where we are right now. I see a very bright future for the powered two-wheeler, in all its different types of products. In the late '50's and 1960's the motorcycle got replaced by the car for everyday transportation, but due to the Coronavirus, in many areas it's coming back strongly, especially in urban areas because of restrictions aimed at saving the world from climate change via reduced or zero emissions. It's very interesting that the younger generation aged 16 years and up, now they got attracted again by powered two-wheelers. 10-15 years ago these were boring, they were just something my Dad did. Now, they're booming again. There's a very bright future ahead for all of us involved with motorcycles.