Harley-Davidson has widened its MY2018 Softail range with two new additions: Deluxe and Low Rider. In addition the company also announced a price correction following the recent import duty revision.
The two new motorcycles will be available from March 1 onwards, and feature a stiffer-but-lighter frame and the new Milwaukee-Eight 107 engine. They maintain the appearance of a hardtail but without compromising on the modern ride, mentions the company's press announcement. The lighter-than-before frame is stiffer by 65 per cent, and thus lends a chassis stiffness of 34 per cent. With a reduction in complexity, there's about a 17-kilo weight loss, which should ideally make the two quicker and easier to handle. Complementing that is the new Milwaukee-Eight 107 1745 cc V-twin engine standard on MY2018 Softail models. which is quicker both from a standstill and in-gear in comparison to the High Output Twin Cam 103.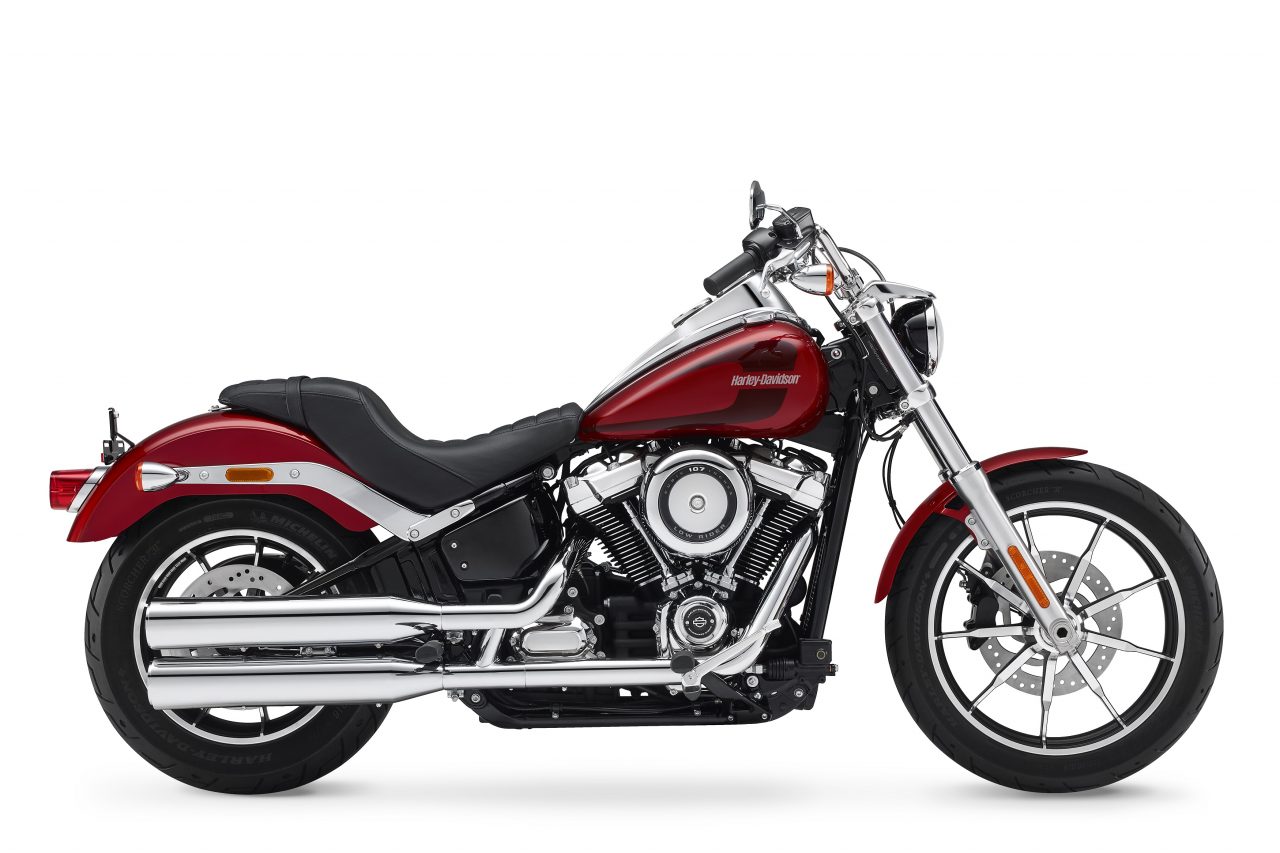 The Low Rider, priced at Rs 12.99 lakh, is inspired by the custom chopper era of the '70s, and features a 19-inch wheel up front and 16-incher at the rear, 2-into-2 exhaust, fuel tank graphics, headlamp visor, tank-mounted speedo and tachometer, and standard ABS. The Softail Deluxe, at Rs 17.99 lakh, on the other hand comes with a pull-back handlebar, ABS, LED lighting, and a 15 kg weight reduction in comparison to the previous model.
The new prices are as follows:
Road King – Rs 24.99 lakh
Street Glide Special – Rs 29.99 lakh
Road Glide Special – Rs 32.99 lakh
CVO Limited – Rs 49.99 lakh
Fat Boy Anniversary edition – Rs 19.79 lakh
Harley-Davidson's MD (India and China), Peter MacKenzie said, "The Indian market has evolved and customers look forward to innovation in technology and comfort. This is evident from the growth in the leisure riding segment for premium motorcycles. We have received an excellent response to the MY2018 Softail lineup so far and we are excited to introduce the two new models that demonstrate our focus on reinventing products for motorcycle enthusiasts and aspiring riders in the country."