Everyday spy shots are now passé. In a manner that would make Edward Snowden proud, I received a 'top-secret' folder of black-and-white images, complete with a letter from the mysterious 'Photographer X' stating that these images were taken 'east of the dunes'. That's Hero's CIT facility near Jaipur, of course, and the deliberately grainy subject of said images is an all-new upcoming Hog. Or, given its size, is it okay to affectionately call it a Piglet? Then again, perhaps that name is more suited to the Chinese-made X350, since the motorcycle featured here looks better than what our dear neighbour made, at least in these obscured photographs that call it the HD 4XX on the number plate.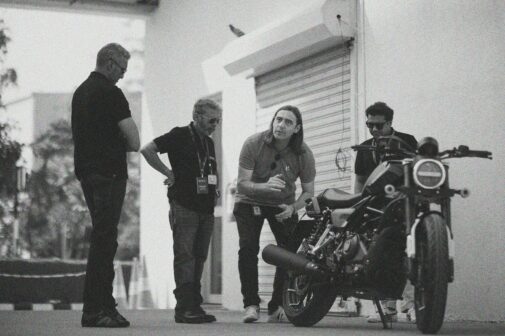 According to whistleblowers, the smallest Harley yet will feature a ~440cc single-cylinder engine with oil-cooling; it's easy to understand that it's the same engine that will power the lineup of upcoming 400cc Hero motorcycles, and it's equally easy to extrapolate that this bike is developed ground-up by the Indian two-wheeler giant. How much input Milwaukee had in it will depend on the feel of the bike, of course, and we should know this when the bike is launched around the festive season. Reliably, though, I expect it to feel exactly like one half of a V-twin.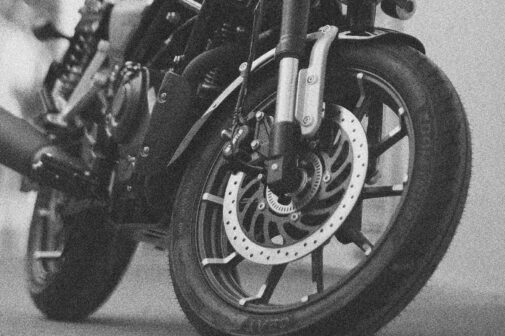 Yes, that exhaust does look like it's trying to escape Rajasthan and head to Wisconsin, but the rest of the blurred bike's stance isn't bad at all. Typical Harley-Davidson cues seem to be subtly but liberally applied to the motorcycle; the bar-and-shield logo will feature heavily, though my favourite bits are the machined alloy wheels that evoke those found on some of the bigger Harleys. There's a USD fork with twin rear shock absorbers for suspension duties, Ceat tyres, and Bybre brakes with dual-channel ABS. No belt drive, though; this one gets a normal chain and sprockets. And I'd safely assume there are no pushrods in that single, either.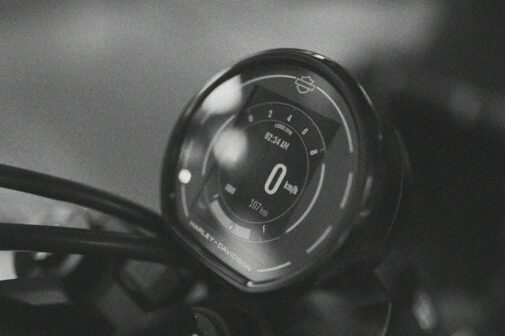 While it is admittedly frustrating to not know the specifics, there are two trellis frames; one from which the engine seems to be suspended as a fully-stressed member, and the enforced Indian type deployed on the left rear to ensure the safety of a certain Indian garment. Lighting seems to be an all-LED affair, with H-D branding likely to feature heavily throughout. A neat single-pod digital meter shows a clean and uncluttered layout with a fuel gauge, an odometer, a clock, a speedometer, and a digital tachometer marked till 8000 rpm which might possibly rev a bit more. How did X get so close to the bike, I wonder? Spy cam in a button? Or did he hack a satellite above the desert?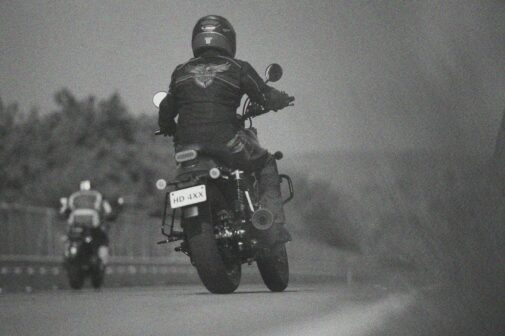 That last bit about the pod, though, tells me that this motor will lean heavily towards low- and mid-range performance, something that makes sense with its expected appearance in Hero's dual-purpose motorcycle as well. It also fits in well with H-D's overall image that's built around feel-good torque, and if it's happy to sit calmly between 120-130 kph with a top speed of around 140 kph I don't see anyone complaining. Also, the images of it cranked right over at the CIT track's corners promise fun handling as well, even if it looks a bit generic when viewed head-on. The front three-quarter is definitely the best angle of the bike, and it does evoke the popular spirit of the Sportster.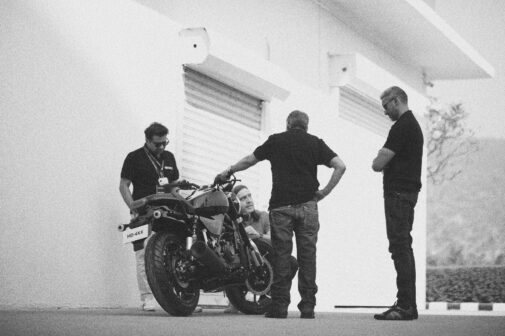 From dark-alley whispers, I gather that the bike's preparing to take aim at the Royal Enfield 350s; it's a segment that needs the alluring halo of legacy around its motorcycles, and few have it like H-D does. That also probably means a premium over the RE 350s, though, and I expect an ex-showroom price between Rs 2.2 lakh and Rs 2.5 lakh for this bike. Even more importantly, sound and feel will play the all-important part in how people perceive it, and I hope Hero nails those non-negotiable characteristics on the head. There's also the strong likelihood of Hero making its own version of this bike, but as of now, we have one more motorcycle to look forward to this year, and it's bound to raise some eyebrows and simultaneously cause some concerned frowns. Now it's your mission, should you choose to accept it.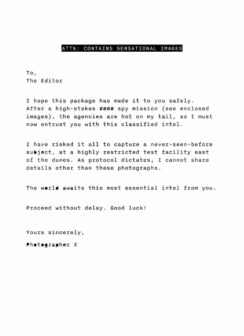 Photographer X