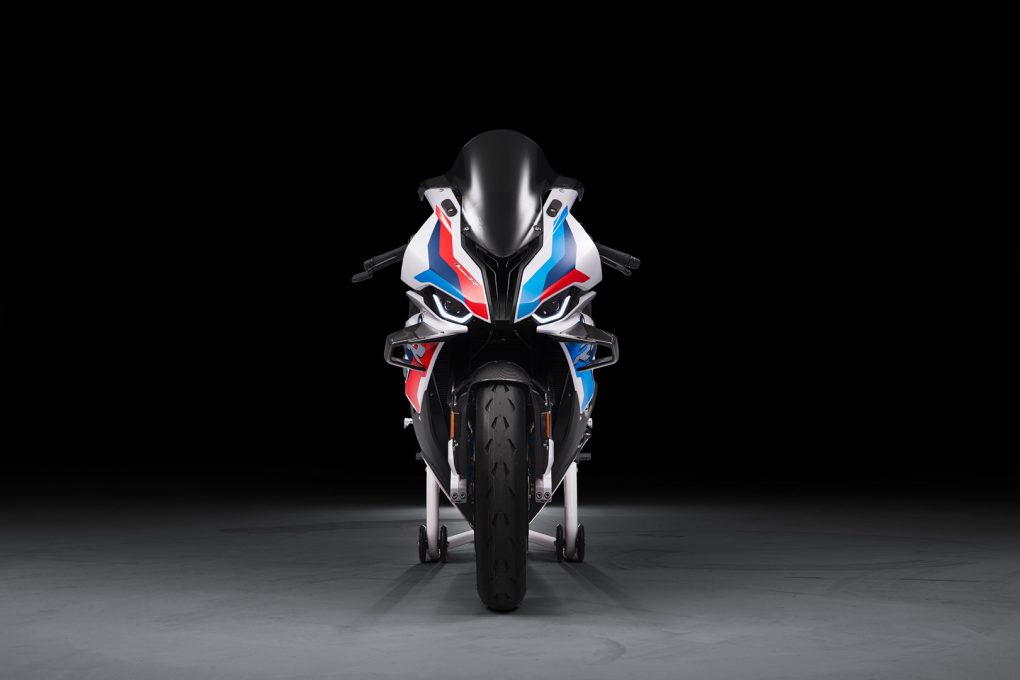 While we were busy gossiping about BMW's choice of grilles on the new M4 and M3, the folks at BMW's Motorrad division were busy cooking this little monster up. They gave the already powerful BMW 1000 RR an M badge and everything it needs to carry it proudly.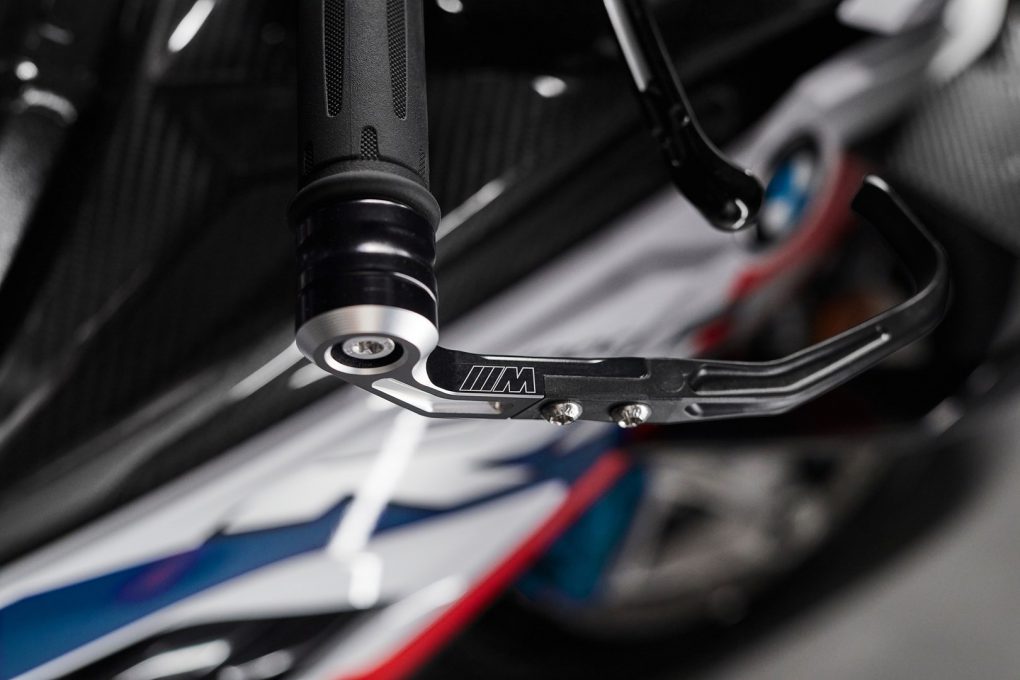 What does that mean, you ask? It means that the M 1000 RR redlines at 15,100 rpm now, adding another 500 rpm to an already stratospheric number. The power is increased, too, with the 999cc four-cylinder engine now producing 209 bhp@14500 rpm. All this means nothing if you can't use it properly, and that's where most of the work has gone in. The engine is now more responsive between 6000-15000 rpm than before.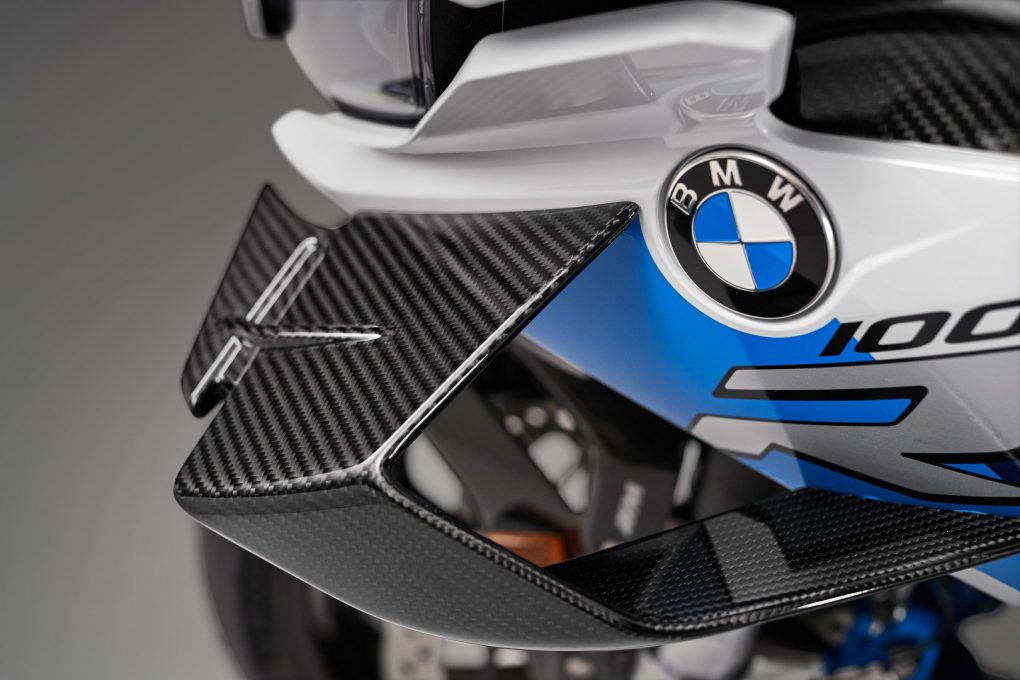 If you look closely then you'll see a pair of carbon fibre winglets which BMW has added for more downforce to ensure that the wheels have sufficient contact with the tarmac when you decide to pin the throttle. It's an M powered motorcycle, so it is only natural for it to have lightweight materials. The titanium exhaust system alone shaves 3.7 kg of weight and then there is the carbon fibre bodywork on top of that. To round it all out, it also borrows the braking setup from BMW's World Superbike Championship bike.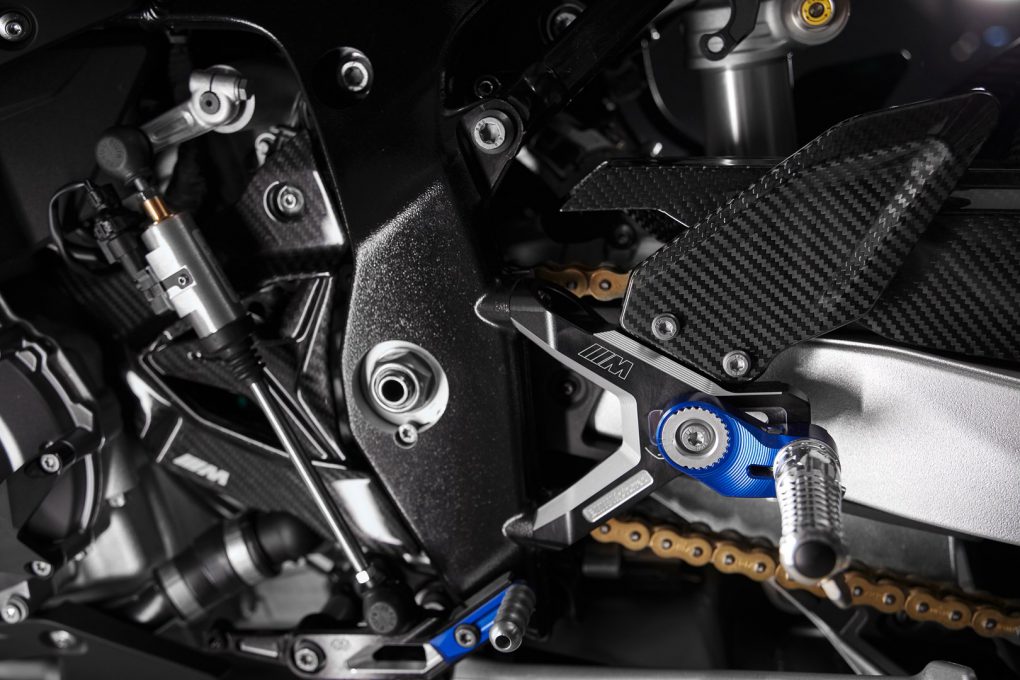 In addition to the aforementioned features, the M 1000 RR also gets a few track-specific bits like the bi-directional quickshifter, launch control, pit-lane speed limiter, five riding modes and a lap-timer built into its 6.5-inch TFT display.